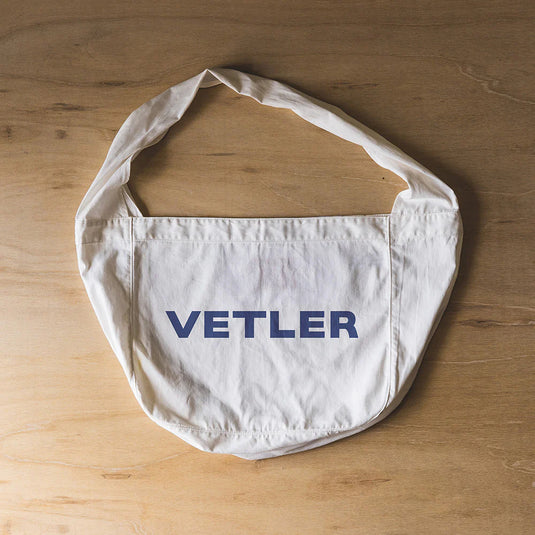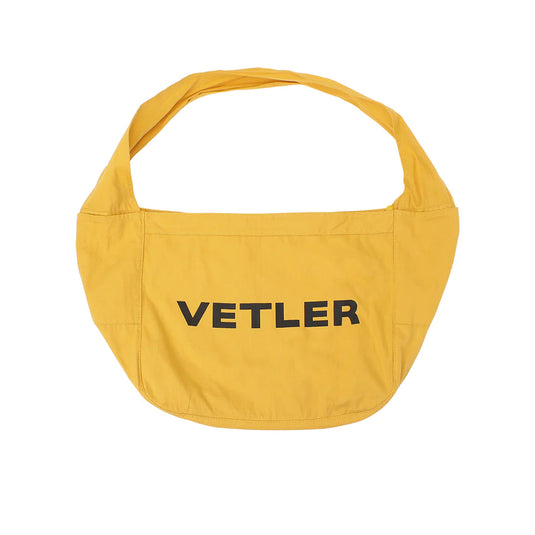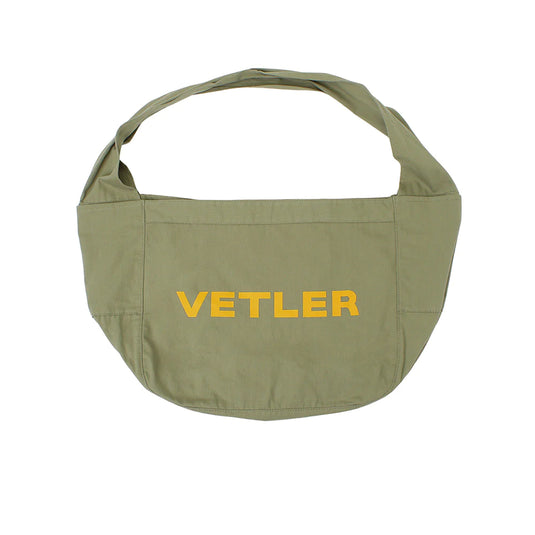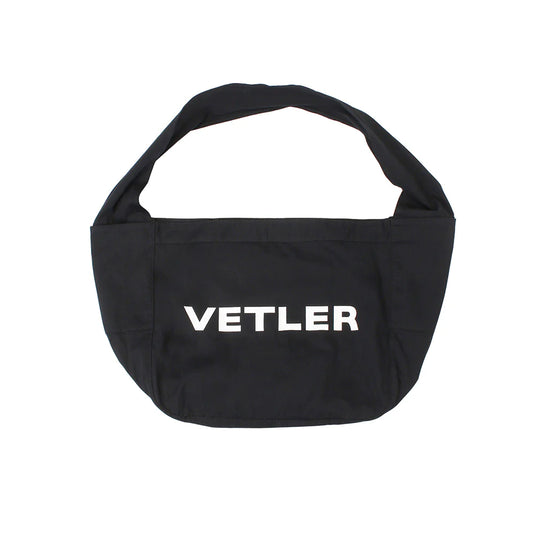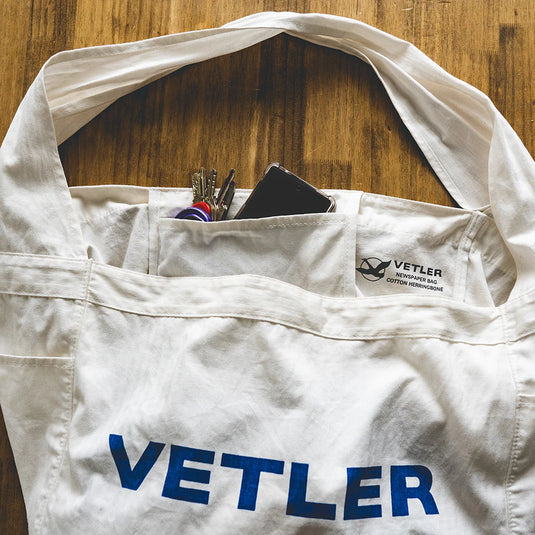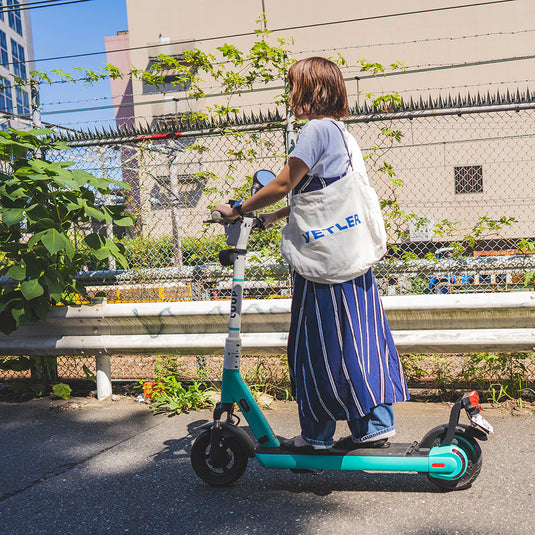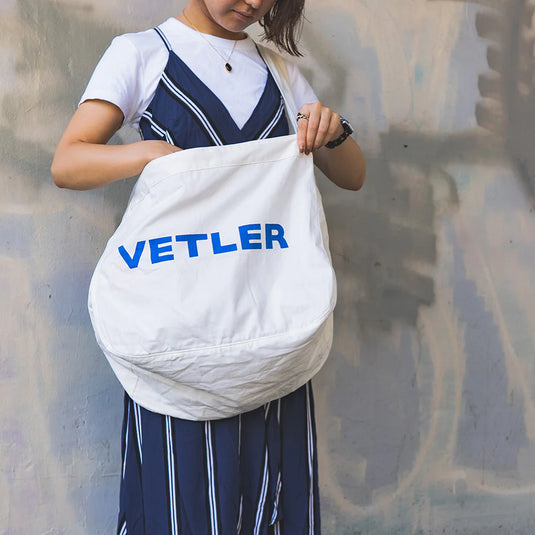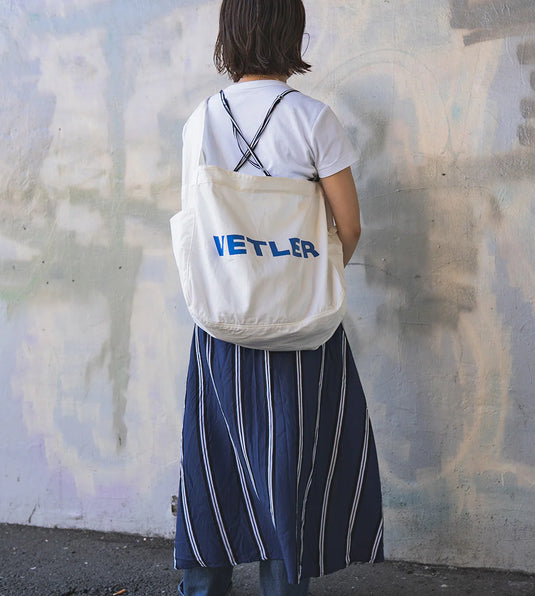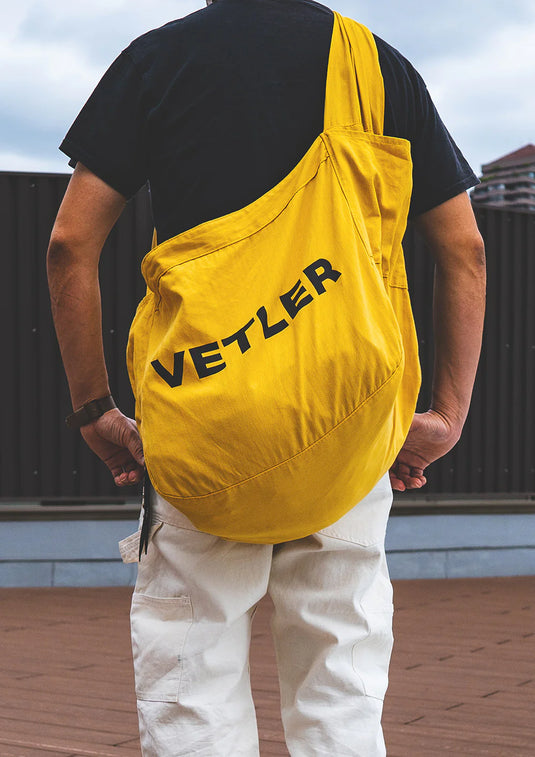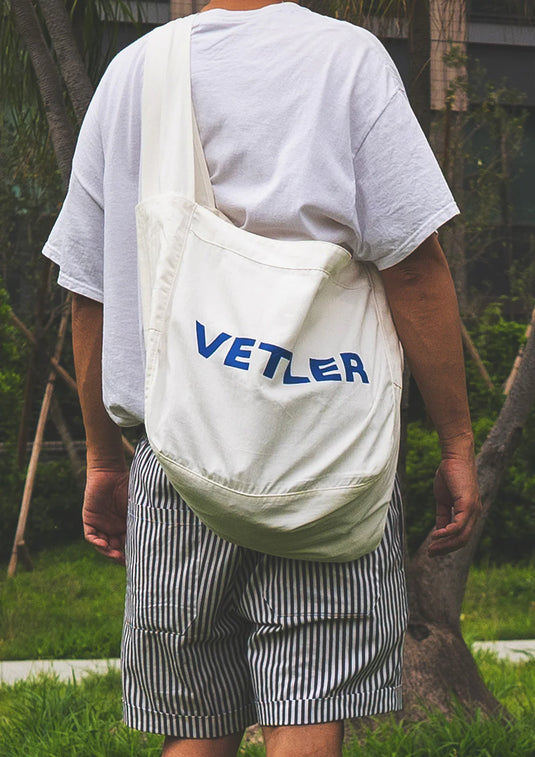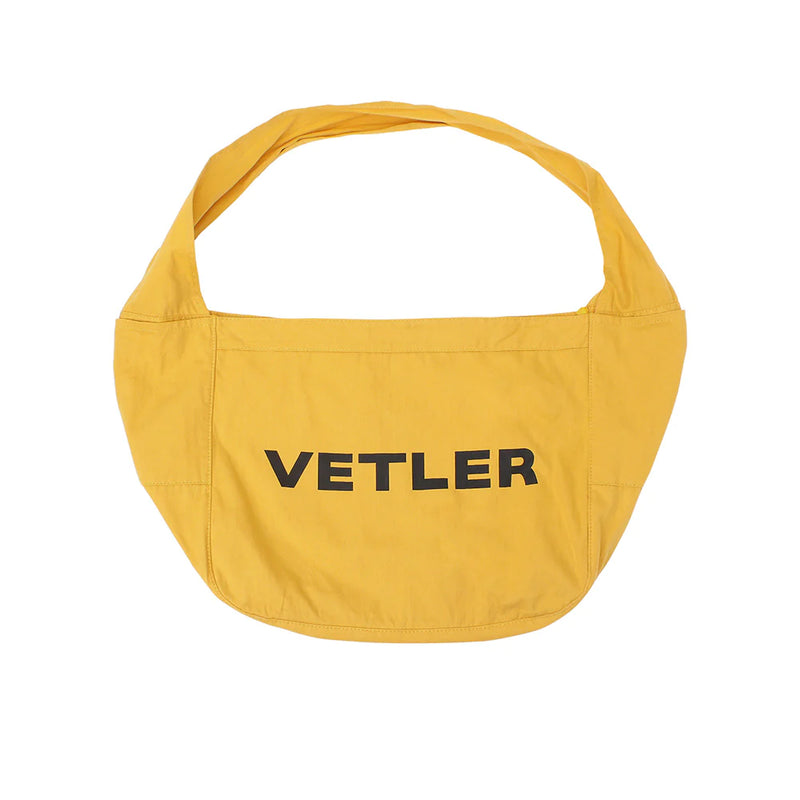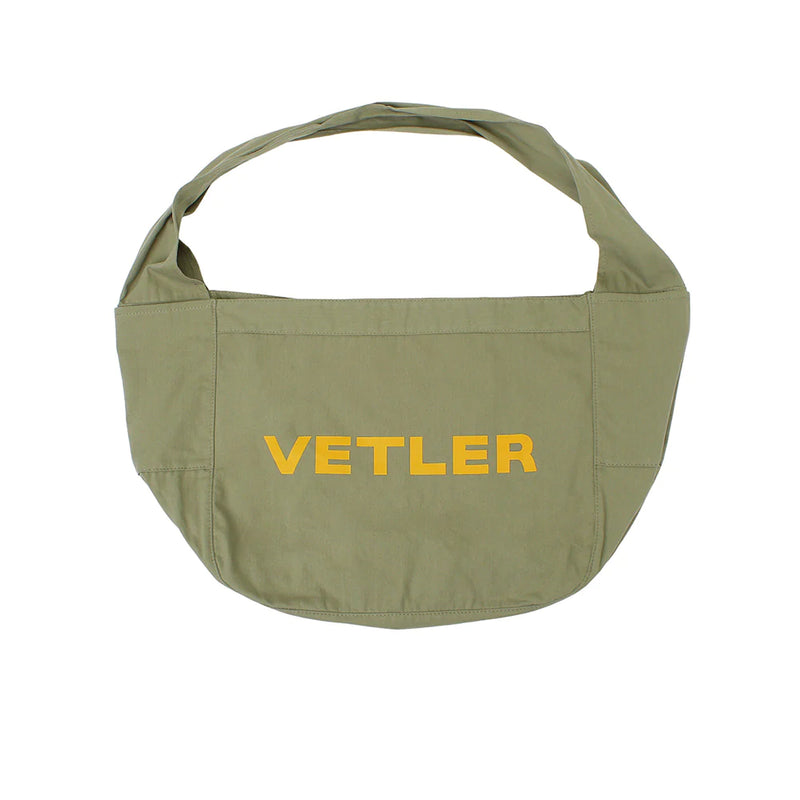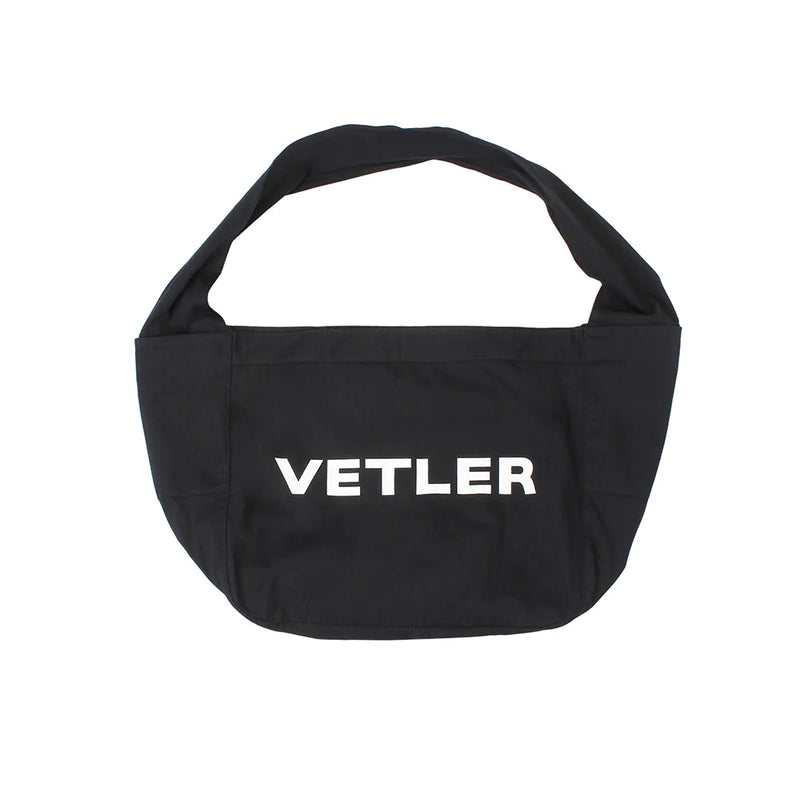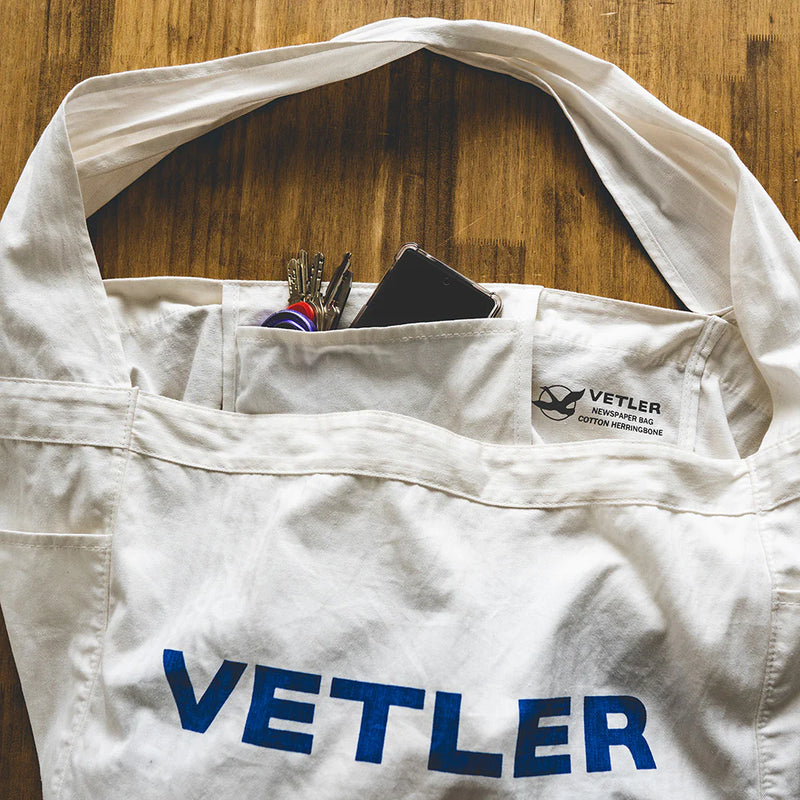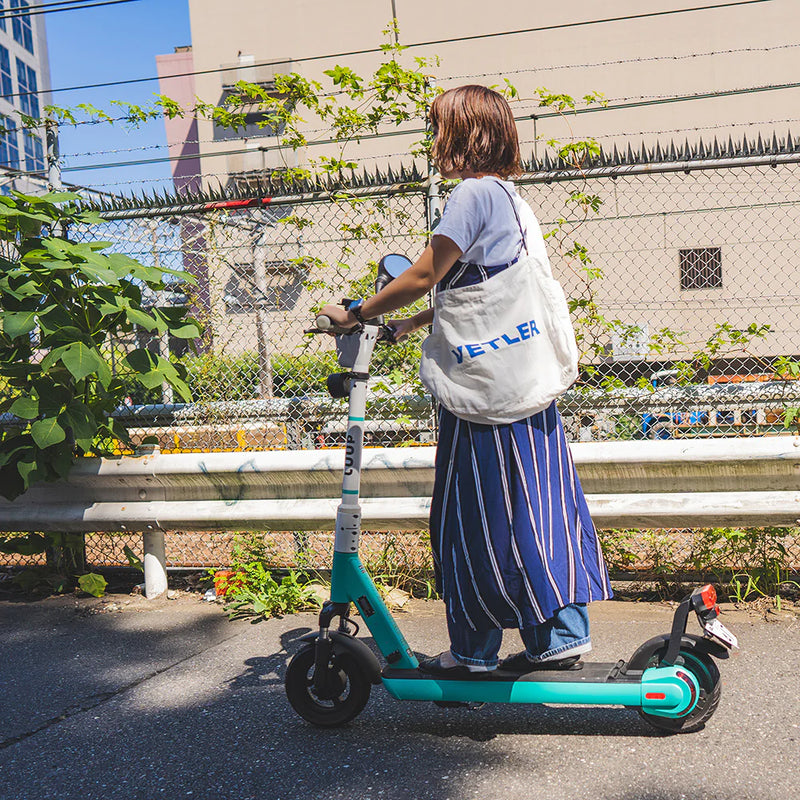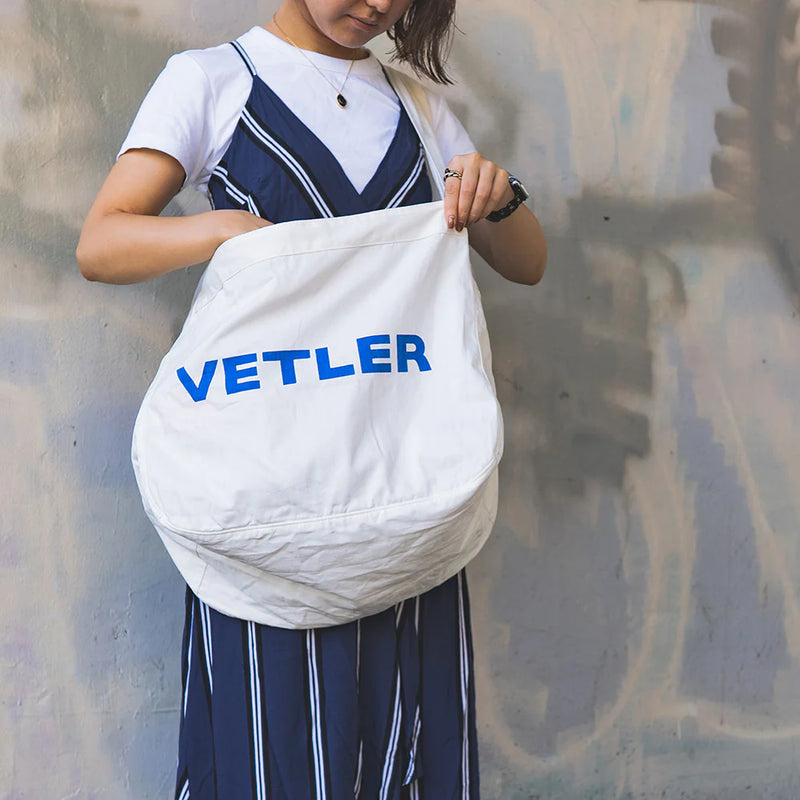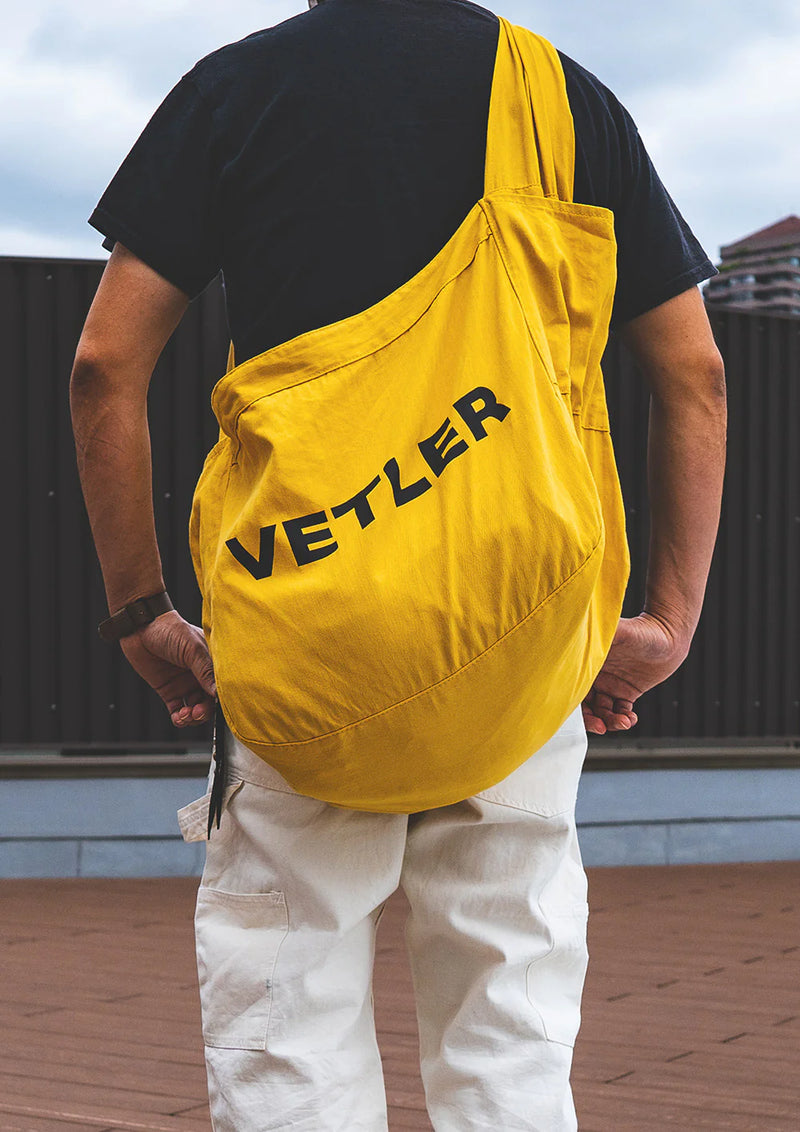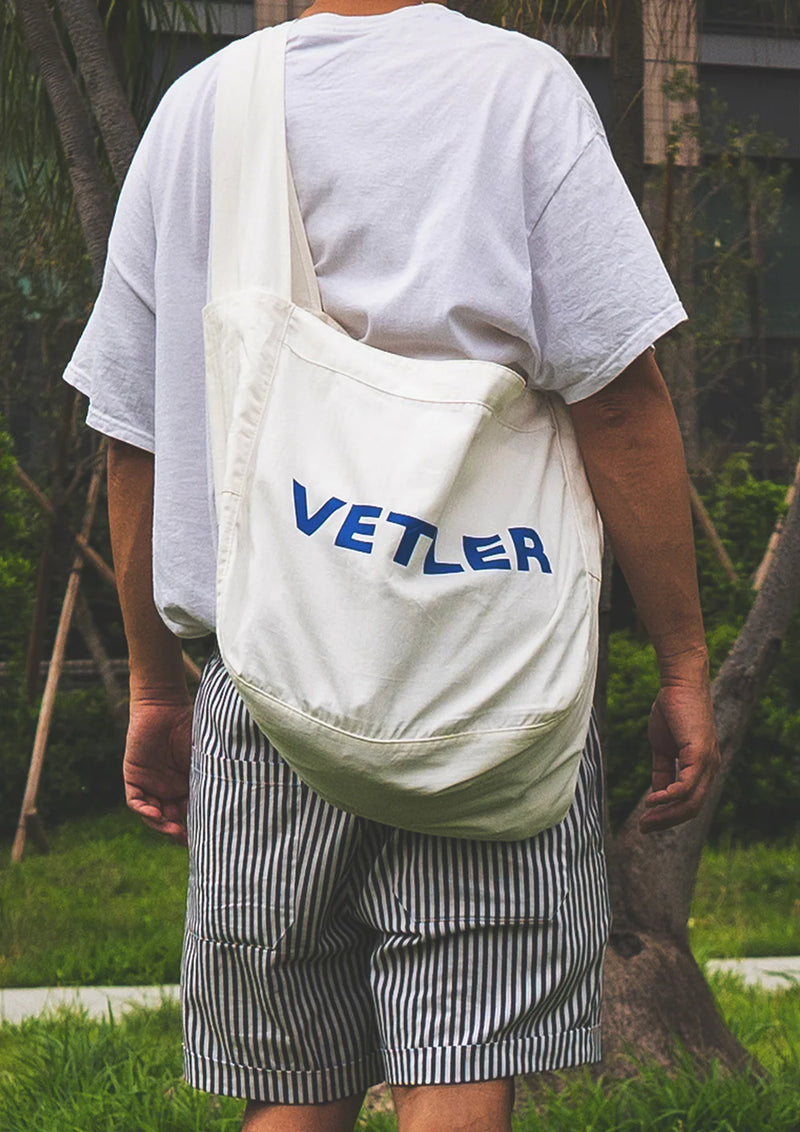 The new brand "VETLER" is owned by the former manager of the fishing tackle shop "Popeye". A popular apparel and outdoor brand that has started pop development at niko and …!
◆Spec

Body size (mm): W420 x H350 x D230mm
Raw material: cotton
Body weight: 206g
◆ Product description
A large-capacity shoulder bag with a motif of a bag used by a boy delivering newspapers in the 1900s. The bag is made of thin and lightweight light herringbone fabric, so you won't get tired even if you carry it on your back. The shoulder strap is long enough to reach above the waist when carried on the back, so it is also recommended for biking and motorcycle riding. The pockets on both sides are perfect for storing drink bottles and umbrellas, and the inner pocket is perfect for storing valuables.
Lightweight herringbone series
As the name suggests, herringbone is characterized by a woven pattern in which loose V-shapes are continuously combined vertically and horizontally, which has the meaning of herring (fish) bones. Among them, VETLER's cotton herringbone, which uses thin cotton fabric, is durable and extremely lightweight, and the bag does not get tired even when worn on the shoulder, and the pouch does not add bulk to the bag.
◆This is Takeda from Fish Hook!
Mr. Popeye, a fishing tackle shop, has been indebted to me for bass fishing since I was a junior high school student. The bag, designed by the owner who loves fishing, is durable and lightweight, perfect for shore fishing. It's perfect for dates and outings because it's a premise for city use! Fish Hook owners love MUSTARD colors!