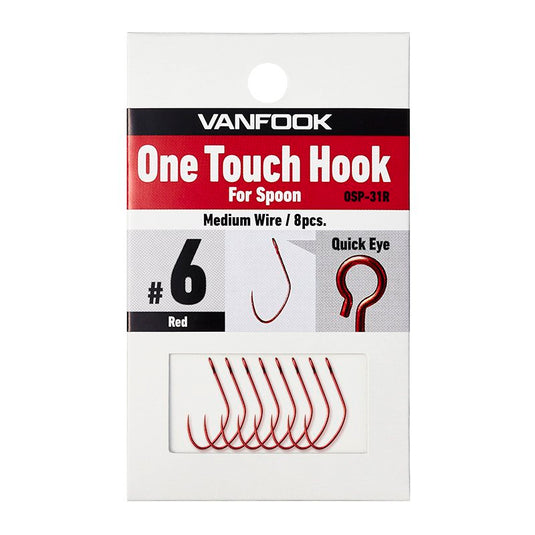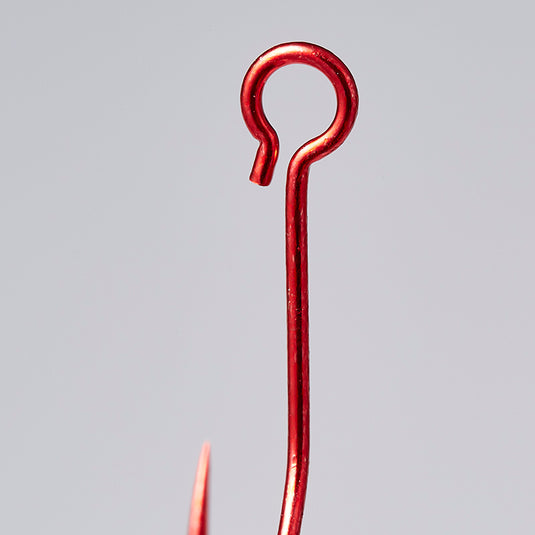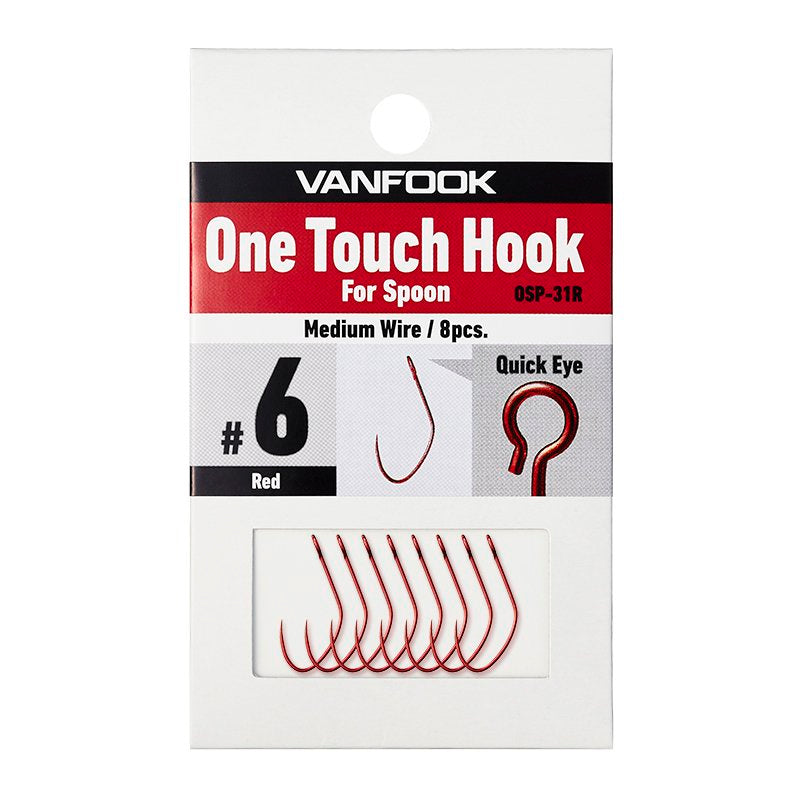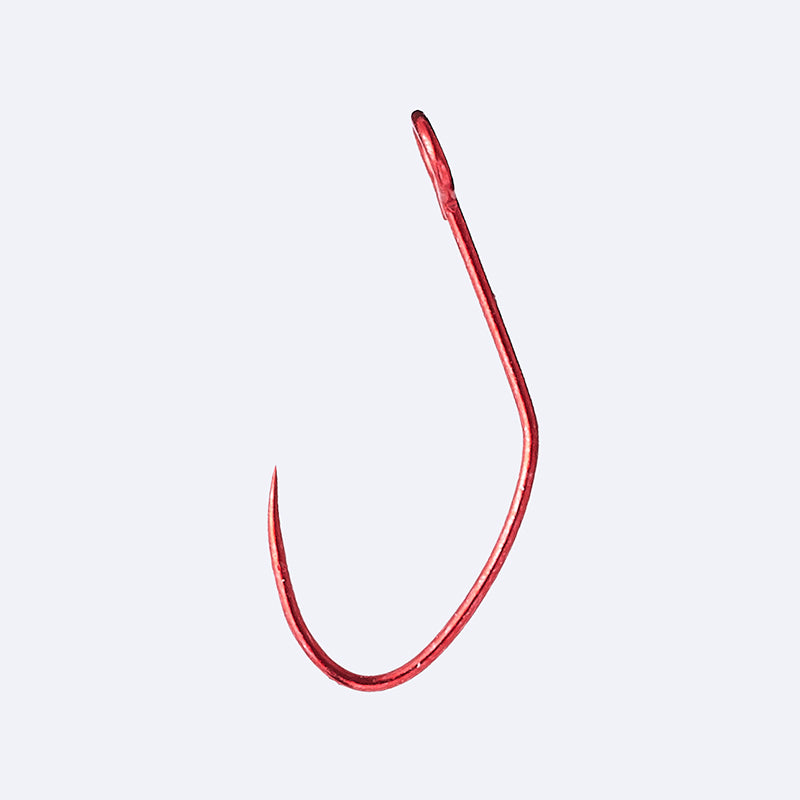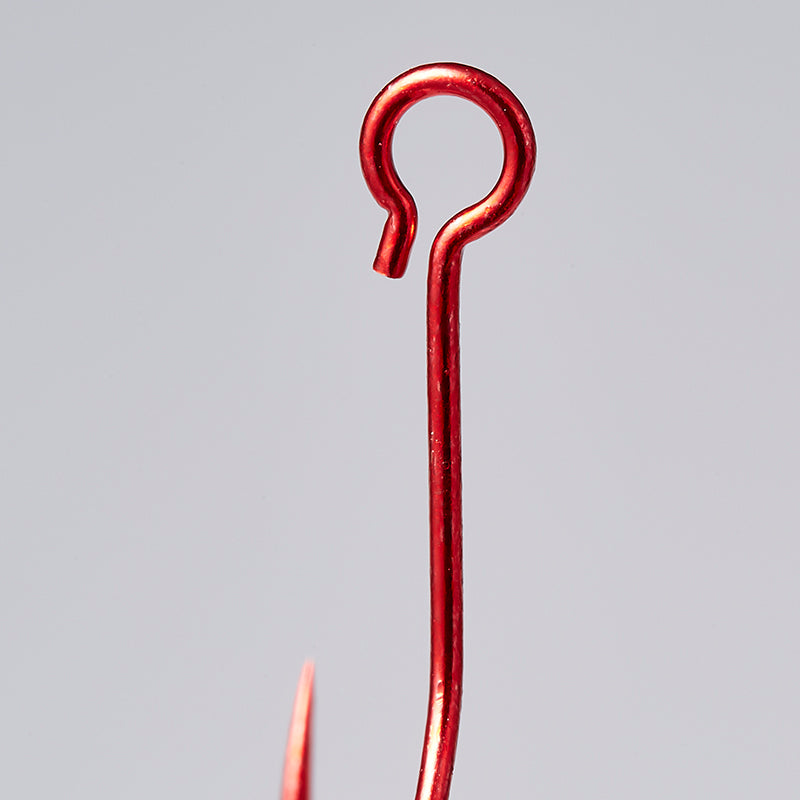 A handy hook that can be replaced with one touch without the need for pliers!
◆Spec
shaft Diameter: Medium wire
Size: #8 #6
Color: Red
◆ Product description
The one-touch hook "OSP-31" is a hook equipped with Van Hook's unique quick eye that can be easily replaced without using tools such as pliers.
"OSP-31", which was developed based on the concept of "easy hook replacement", inherits the shape of "SP-31" and has origami performance.
It supports a wide range of lures, from spoons and cranks to stick lures.
Exchange is easy! Just press the opening of the eye against the split ring, apply light pressure and twist!
This hook is recommended as a first step for those who find it difficult to replace the hook, and as a replacement hook during the coldest winter months.
Bytes increase! ? Red burr specifications are also available (*Please check the regulations of the fishing spot when using)
◆This is Takeda from Fish Hook!
It is a van hook one-touch hook that is initially equipped on stick lures! Please check the regulations of the management fishing spot before using the red burr specification. First of all, one for those with children and beginners ...! ! When you set it on a stick lure, the reaction of the fish will change!