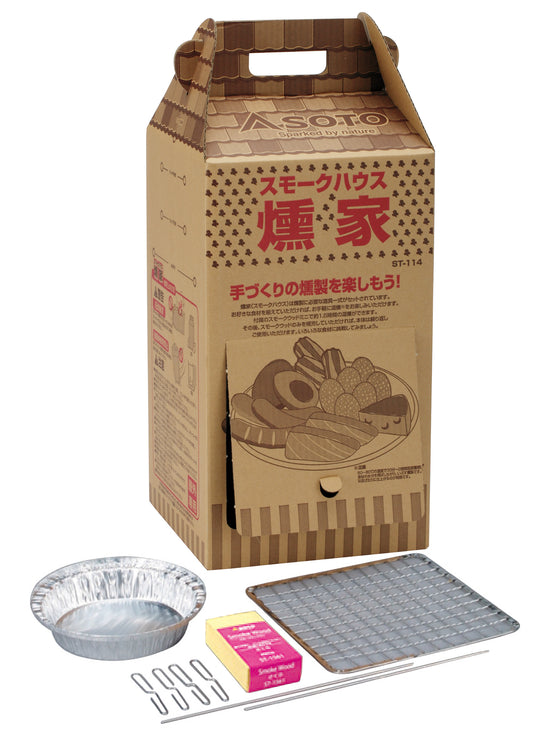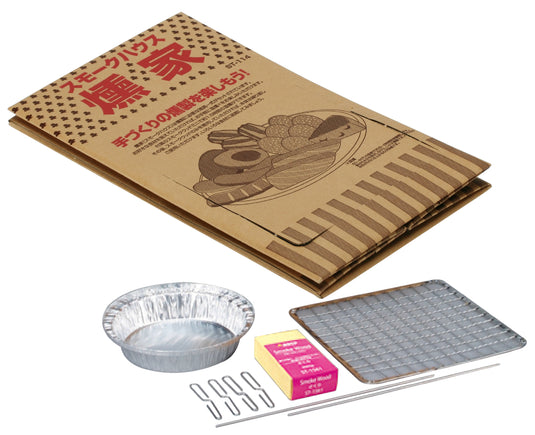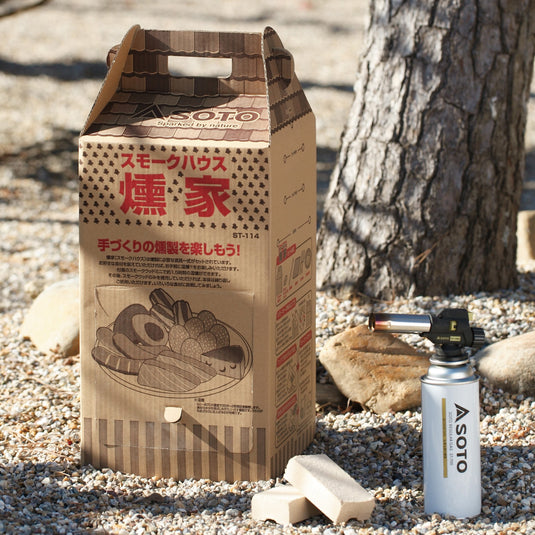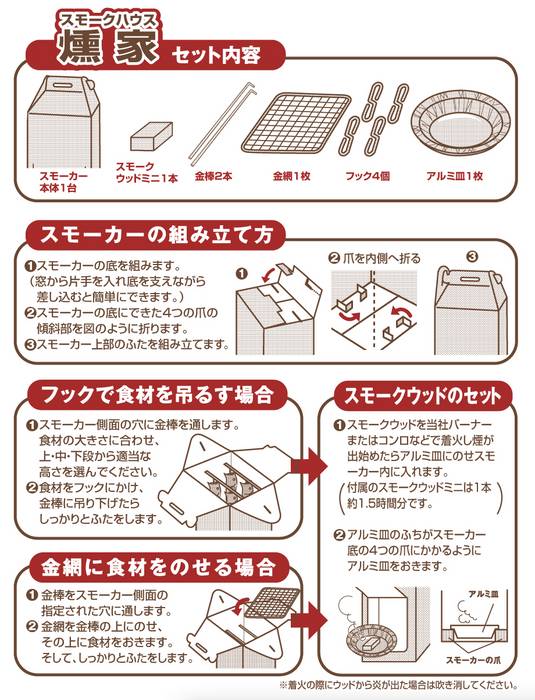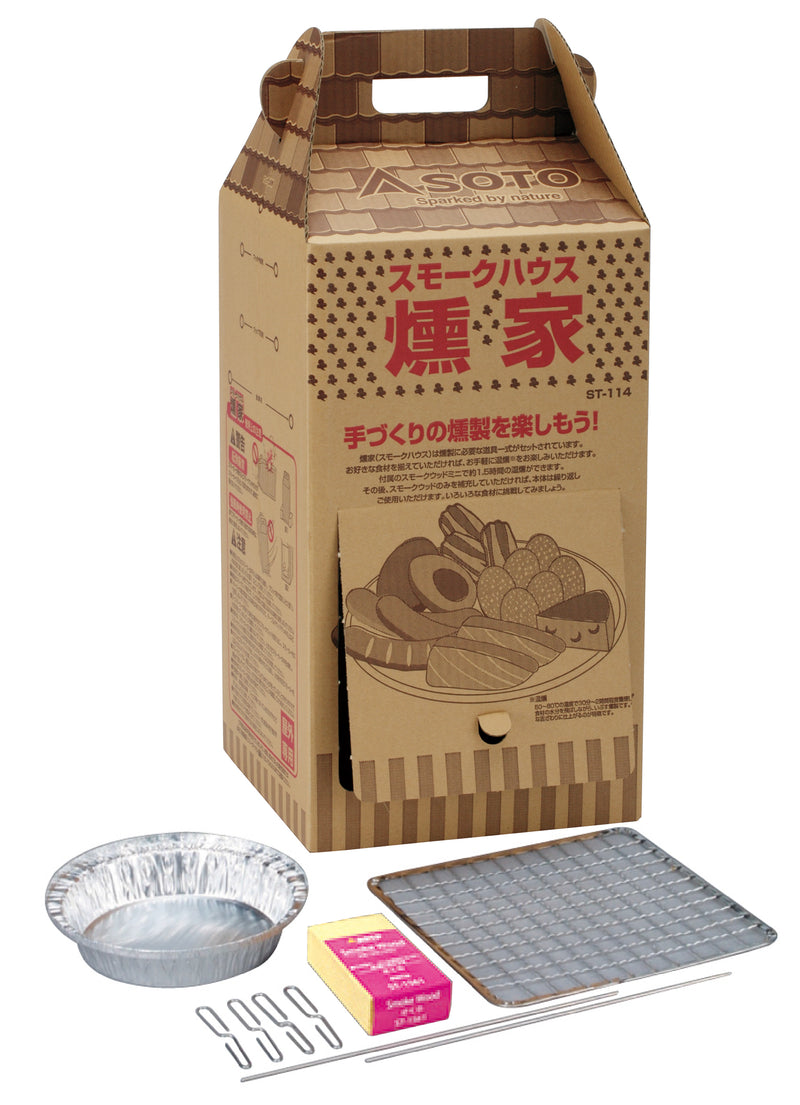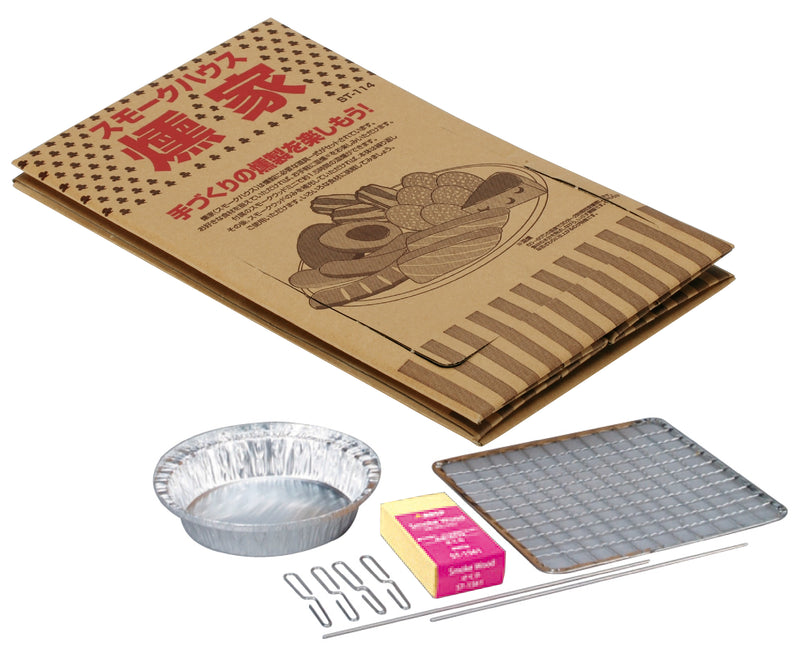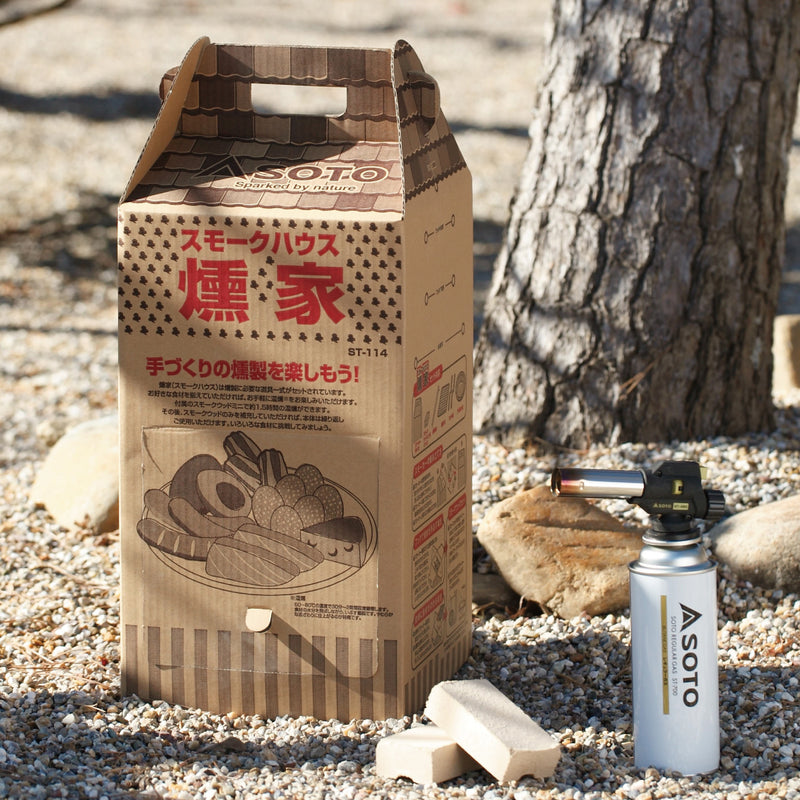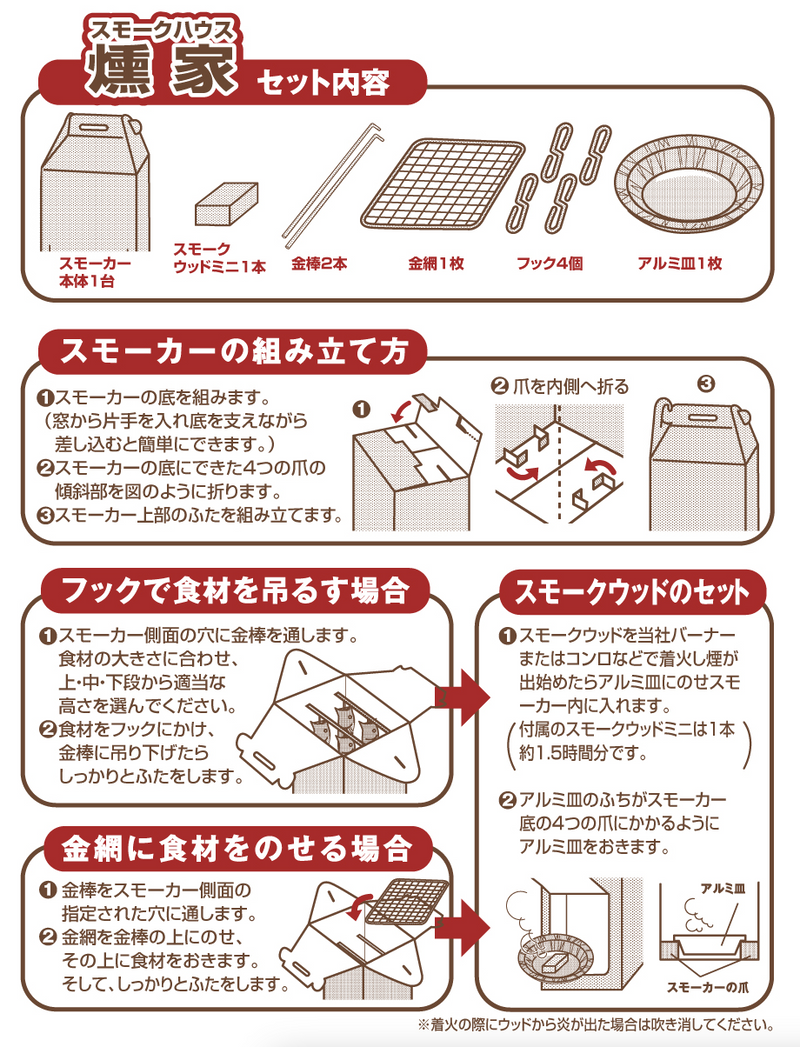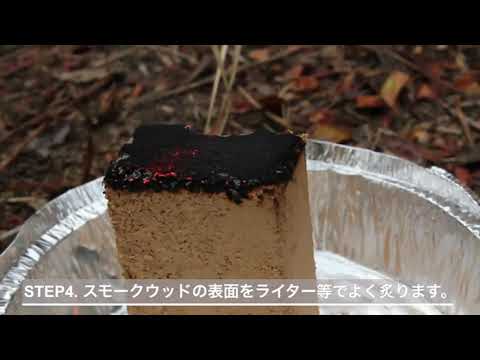 Smoked kit for beginners delivered by SOTO! Snack incense ( ST-115) Large size starter kit! !
*500 yen is separately charged as a packing fee and a medium size shipping fee.
◆Spec
Dimensions: Width 230 x Depth 230 x Height 520 mm ( when in use)
Set contents: Smoker body, smoked wood mini ( 1 piece), metal bar ( 2 pieces), wire mesh ( 1 piece), hooks ( 4 pieces), aluminum dish ( 1 piece)
◆ Product description
Cardboard smoker for beginners. Ideal for those who want to try smoking for the first time. It can be used repeatedly instead of just once.
◆This is Takeda from Fish Hook!
Compared to SOTO's snack incense (ST-115), the smoke house (ST-114) is 170mm taller. Kamaboko, hanpen, chikuwa, boiled eggs, and other smoked foods are excellent!