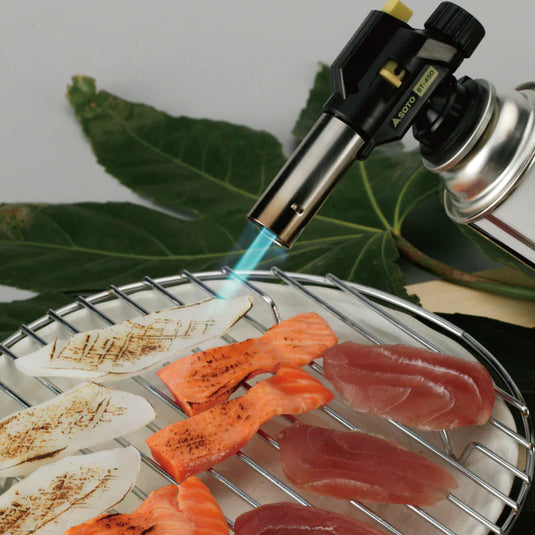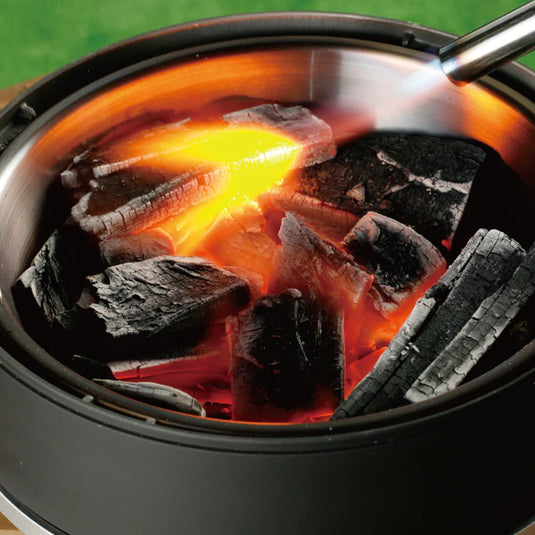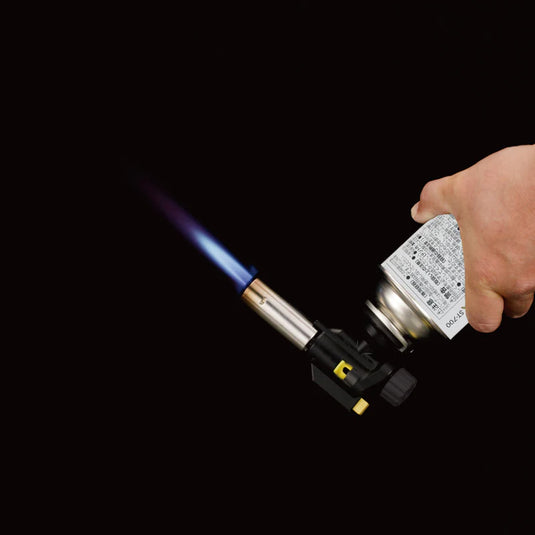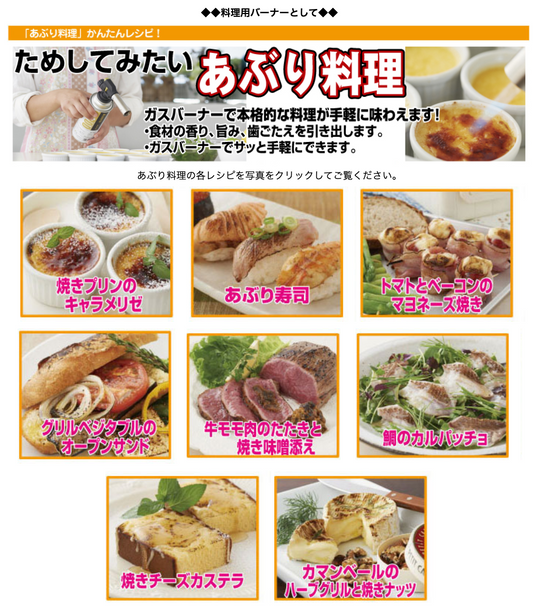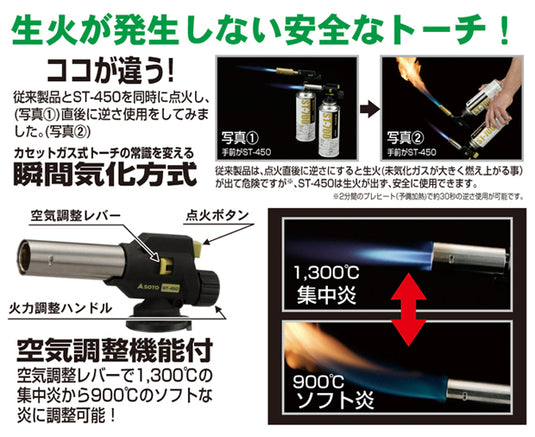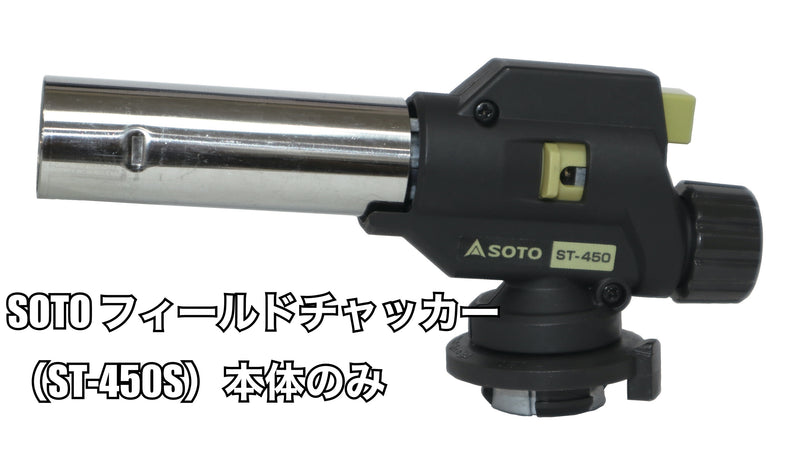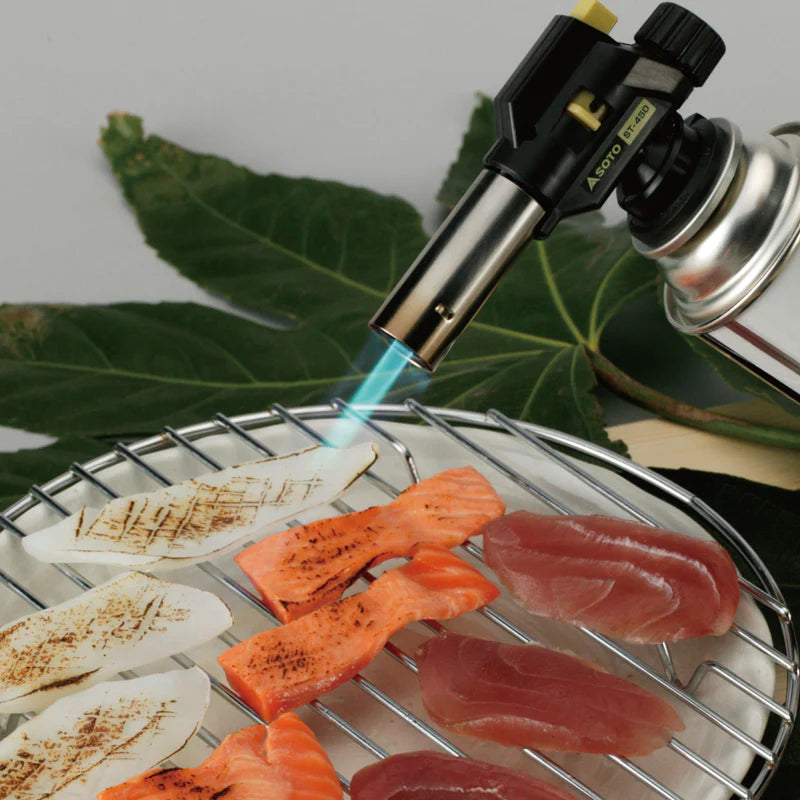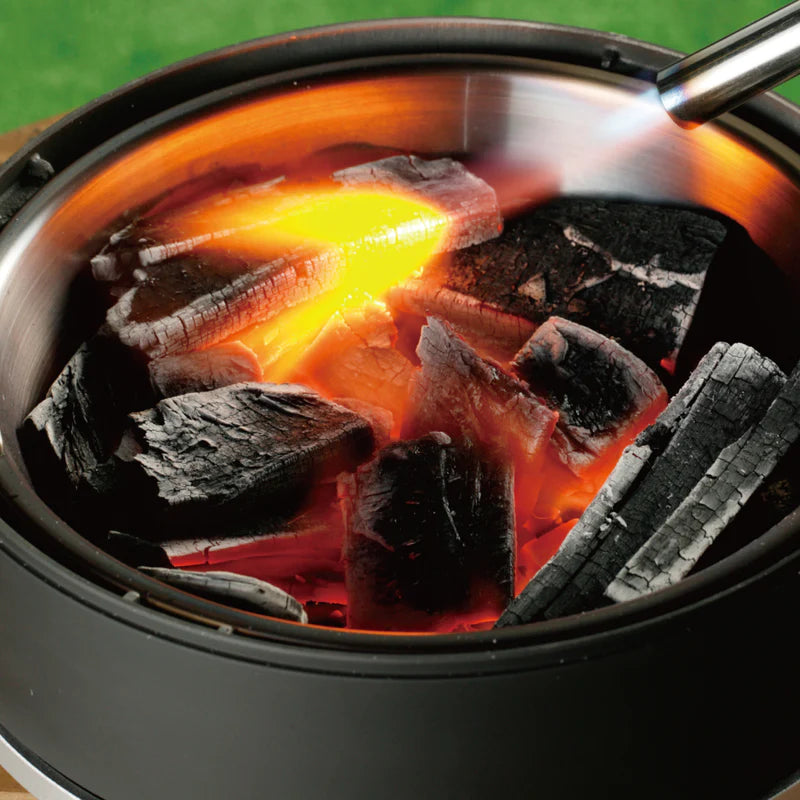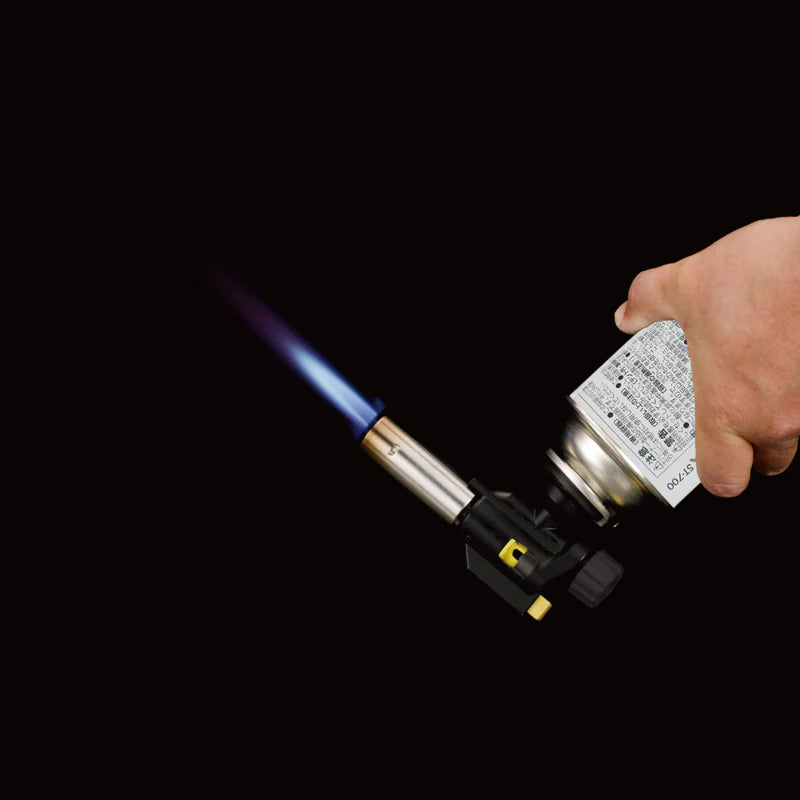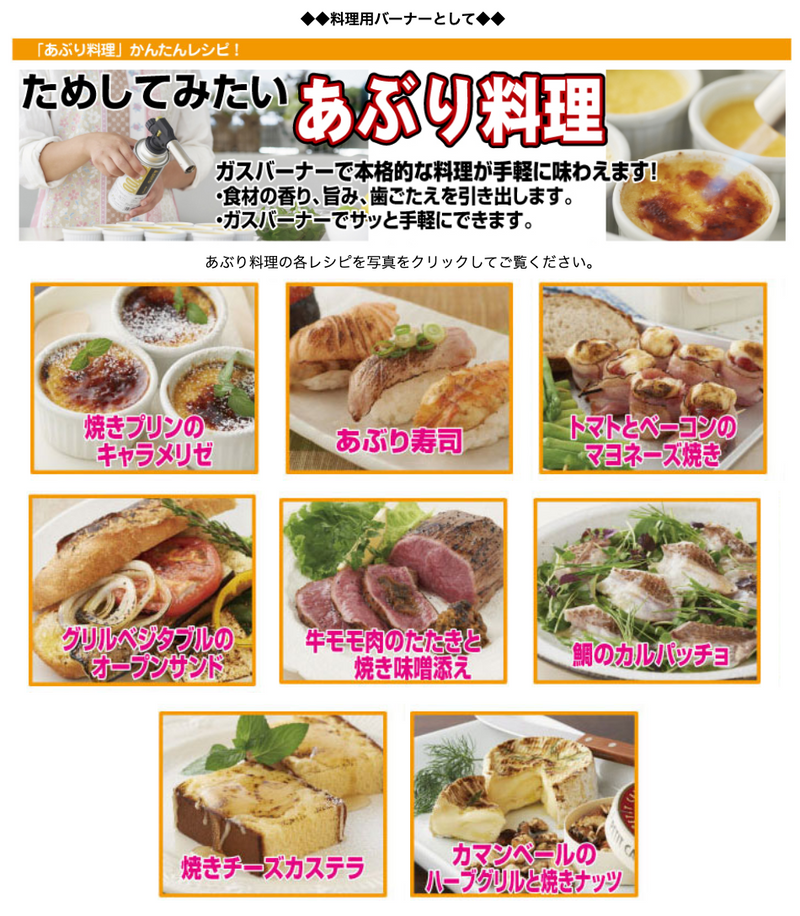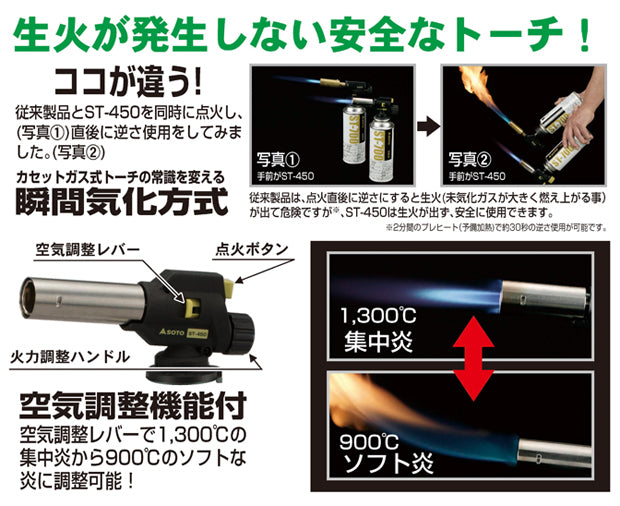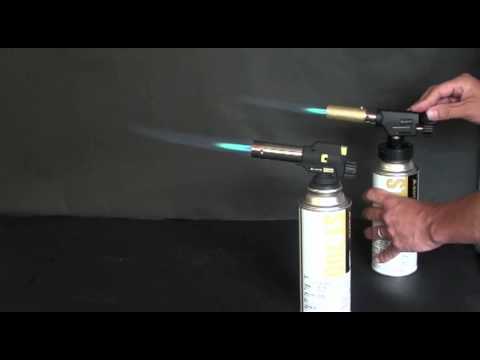 SOTO's super standard product field chucker (ST-450)! ! It is a highly recommended product that is very useful for broiling and starting a fire!
◆Spec
Size: Length 132 mm x Width 34 mm x Height 66 mm (body only)
Weight: 153g (body only)
Crater sutra: Φ22mm (external shape)
Flame temperature: Maximum 1,300℃ Minimum 900℃
Ignition method: Electronic ignition method
◆ Product description
Although it is a cassette gas type, it does not emit a live fire even if it is used upside down immediately after ignition.
Adopts an "instantaneous vaporization method" that changes the common sense of cassette gas torches.
The flame is stable immediately after ignition, making it easy and safe for women to use.
Equipped with an air adjustment function, it can be adjusted according to the application from a powerful concentrated flame of 1300°C to a soft flame of 900°C.
It is also suitable as a "cooking burner" such as "roasted food" or as a "leisure burner" such as "starting a charcoal fire".
Full-time upside-down use Even if the cylinder is tilted immediately after ignition, it is safe because no live fire occurs.
◆ This is Takeda from Fish Hook!
SOTO Field Chucker (ST-450S) is highly recommended among many outdoor products! Works well as a charcoal igniter in BBQ. In cooking, you can broil sushi and sashimi! Personally, I reheat the yakitori I bought at the supermarket, Lightly roasting with a field chucker to make it brown will make the taste and lid delicious! I think it will definitely be useful in disasters and emergencies, so how about one for your family? There is no gas can, it is a product only for the main body !