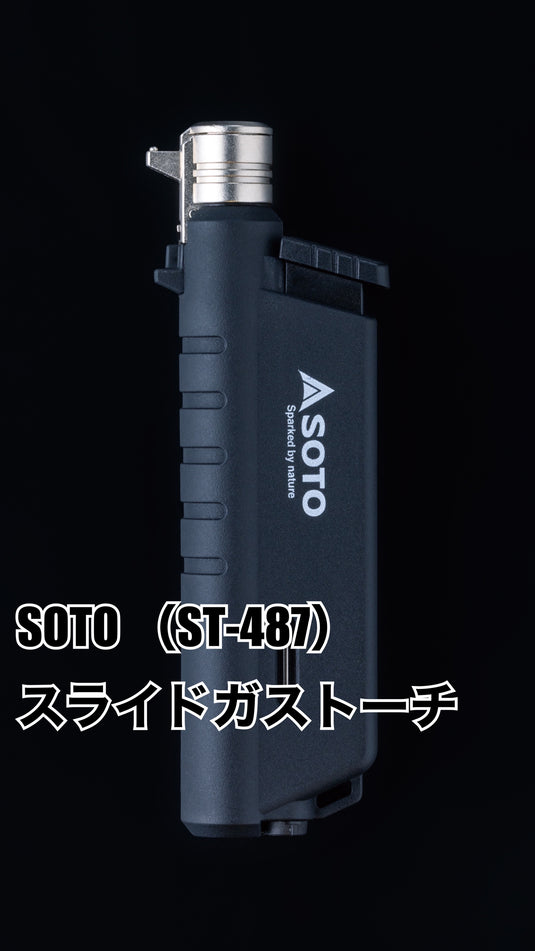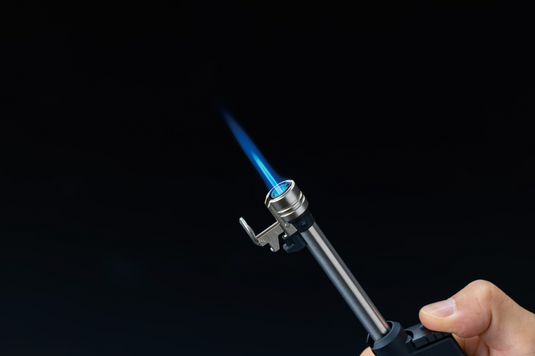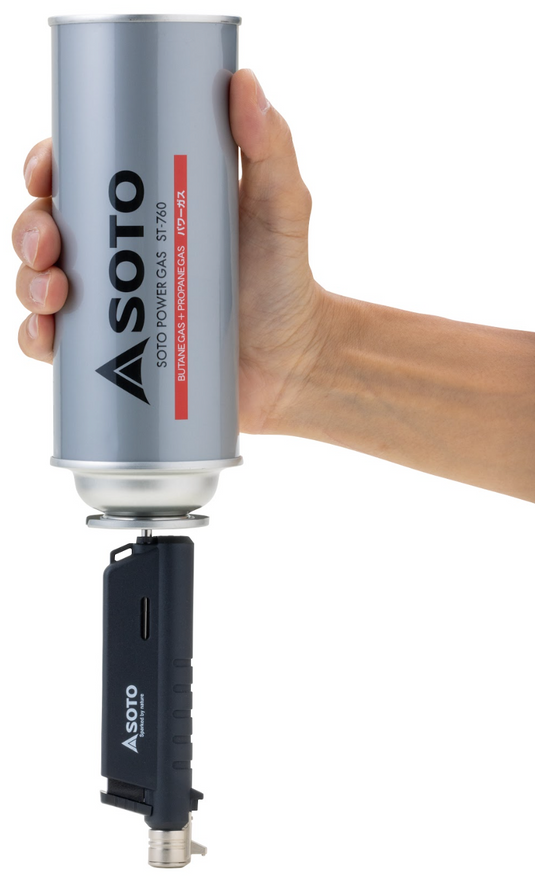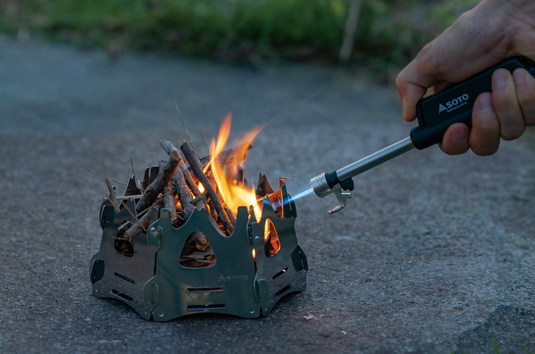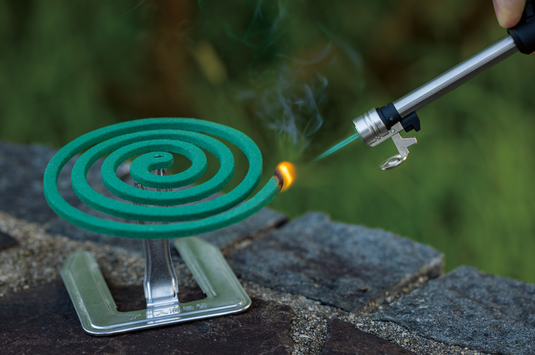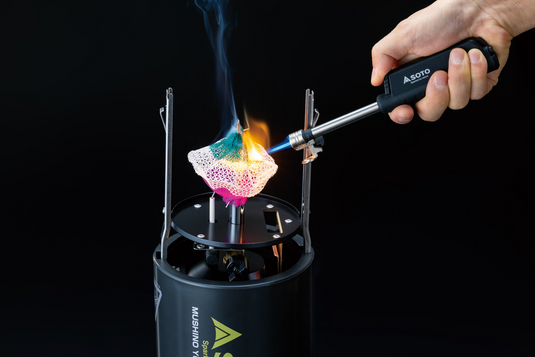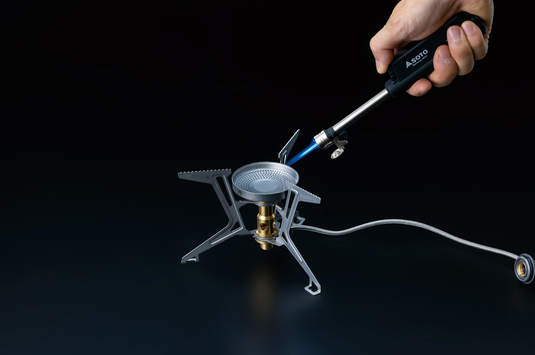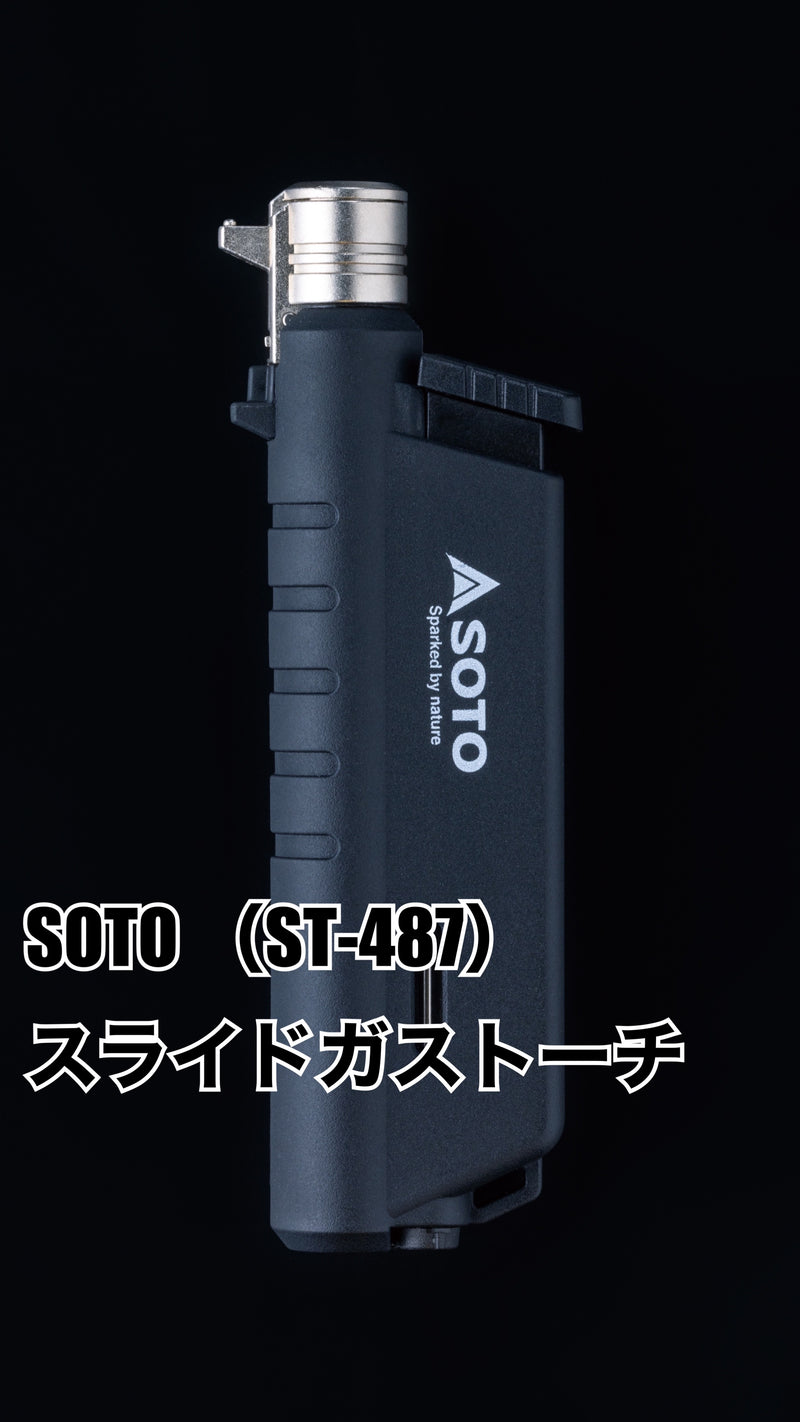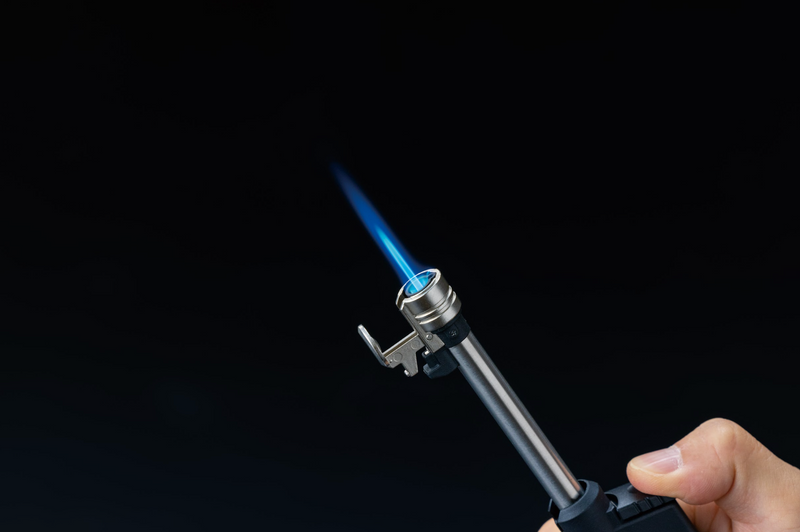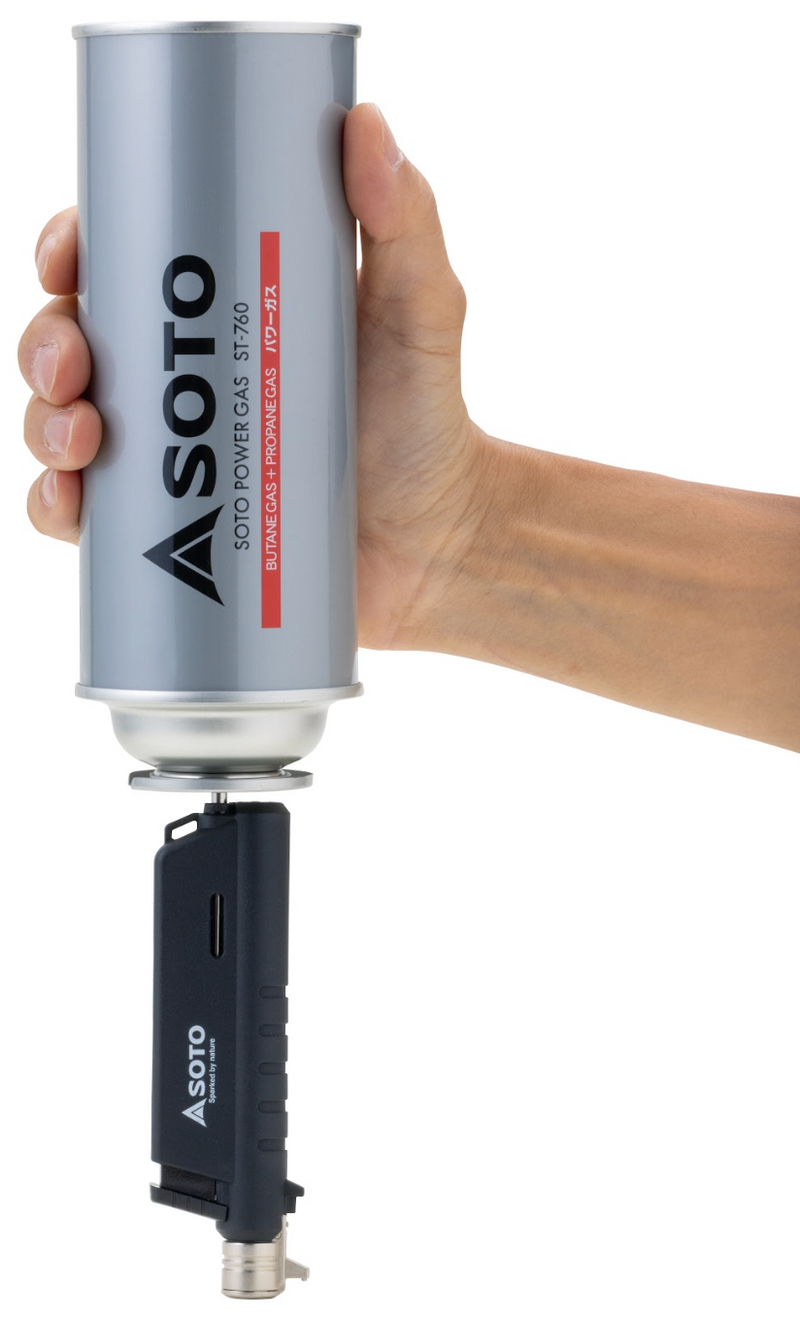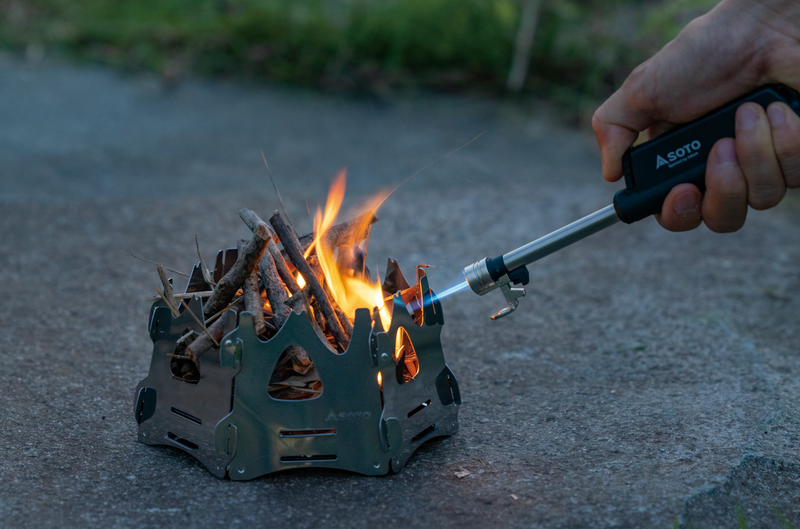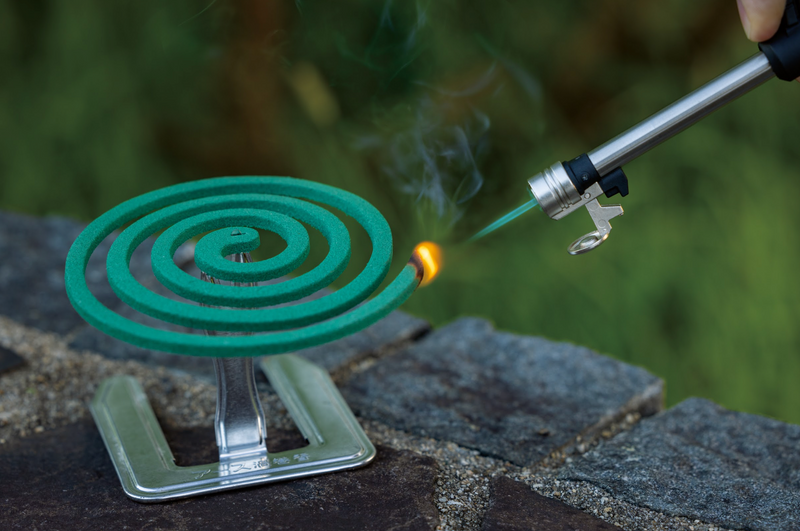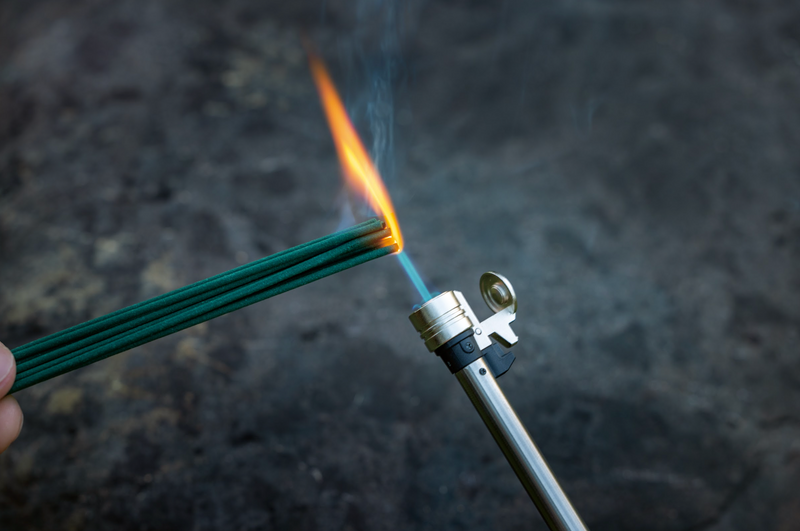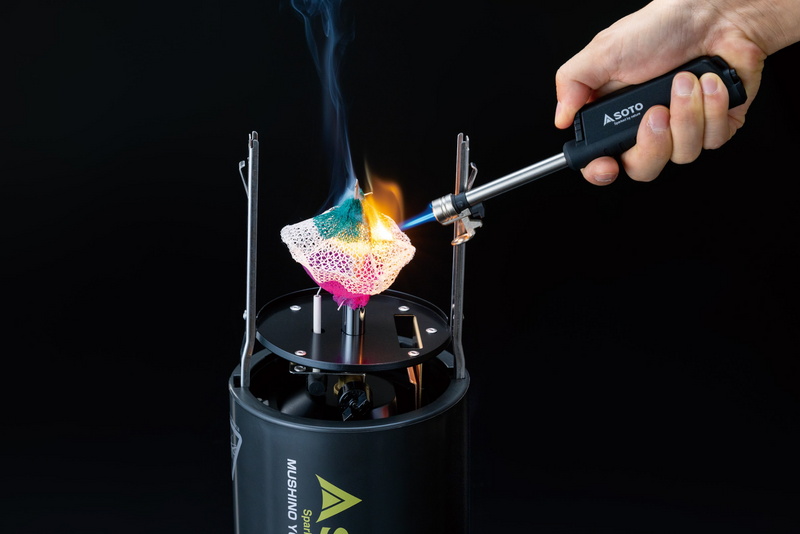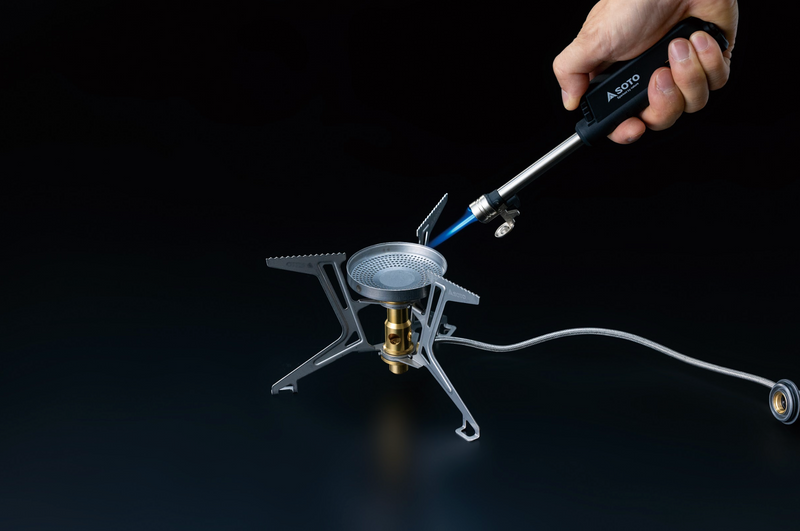 New release on April 14, 2023! ! Slide gas torch (ST-487) updated from ST-480. Wind resistant burner specifications that are safe even in strong winds! !
◆Spec
Size: Width 40mm x Depth 17mm x Height 117-185mm
Weight: 57g
Crater sutra: Φ 14mm (outer shape)
Flame temperature: 1.300℃
◆ Product description
A small wind-resistant burner with a long crater. Extend for safety when in use, and shrink for compact storage.
The fuel can be filled and economical, such as cassette gas or lighter gas.
With crater cap for safety. Prevents malfunction in your pocket or luggage.

It also prevents dust from entering the crater and reduces problems such as poor ignition.
A powerful wind-resistant burner with a flame temperature of 1,300°C backs up the outdoor scene!
Safely ignite various things.
The internal structure of the fuel tank and the position of the intake port have been changed to improve durability.
◆ This is Takeda from Fish Hook!
The major update from the original slide gas torch (ST-480) is the addition of a crater cap for safety. There is also the implication of malfunction prevention, but personally, it was difficult to ignite due to adhesion of sand and dust. From the new product ST-487, the cap integrated into the crater improves convenience! Ignition is very smooth!