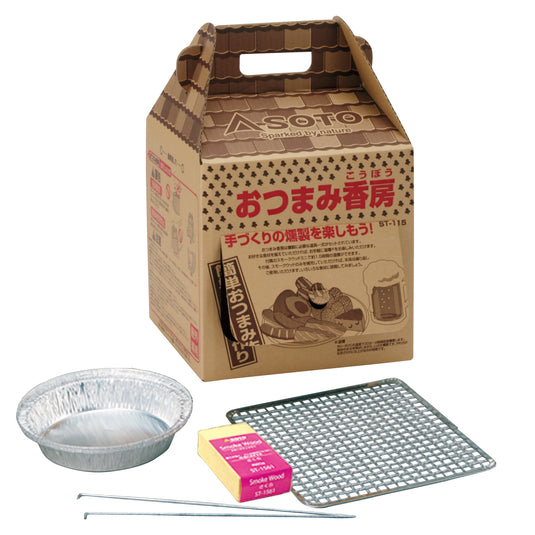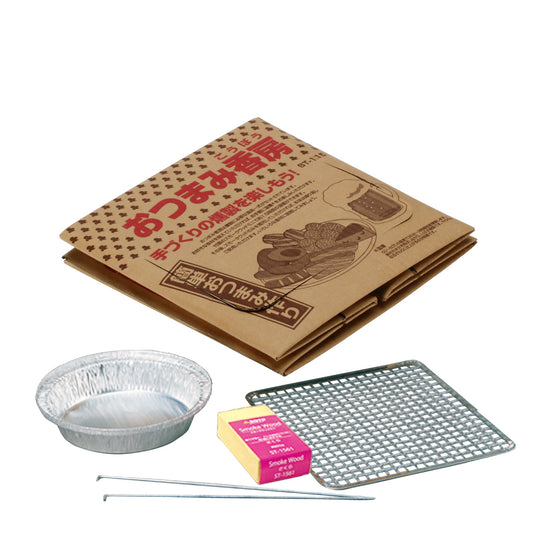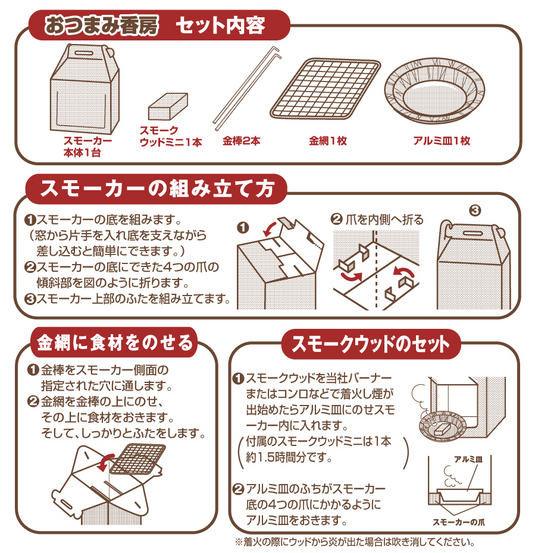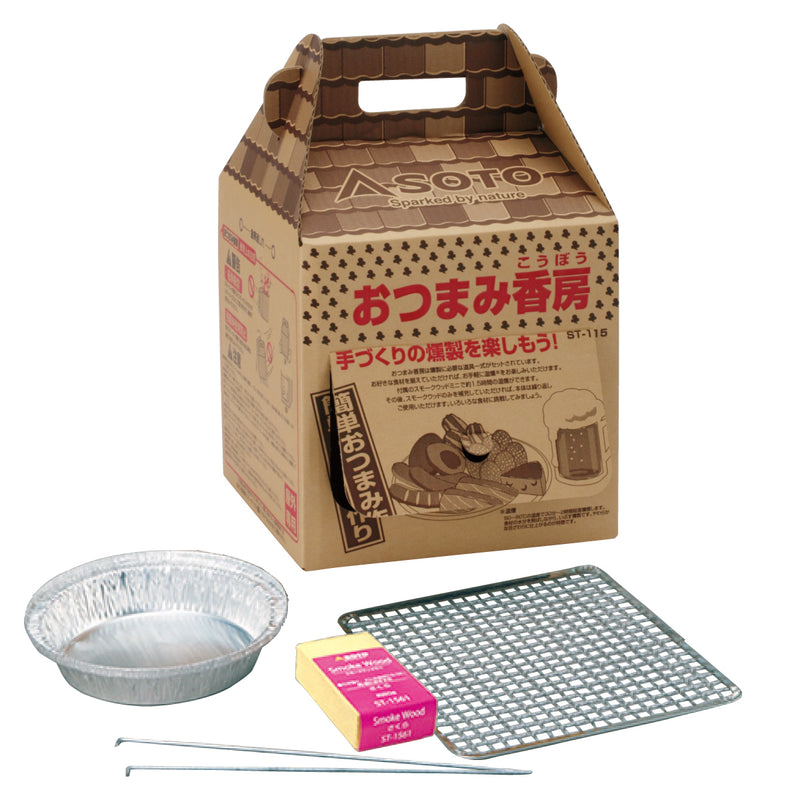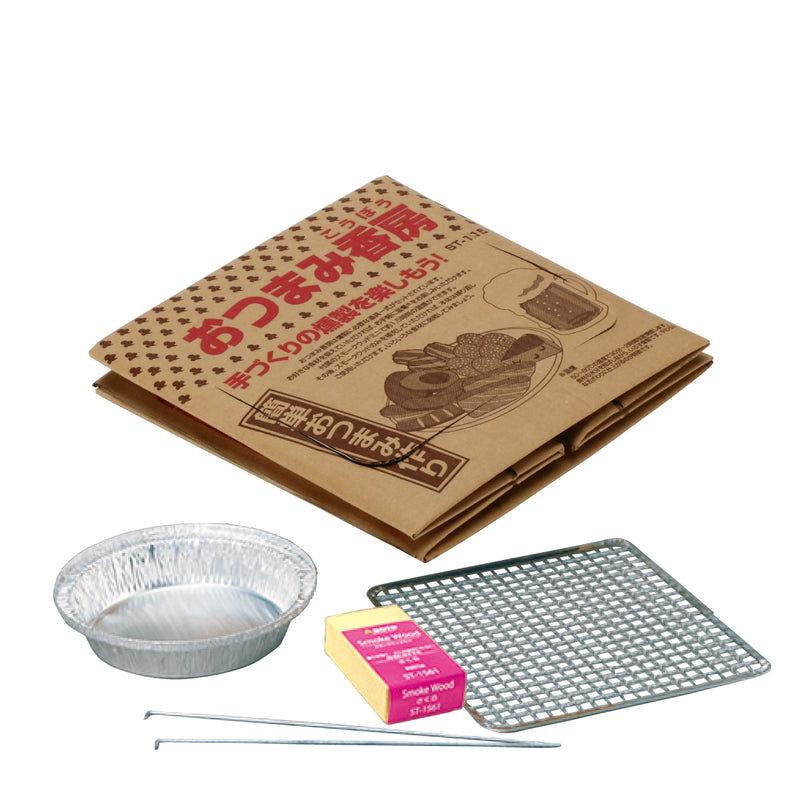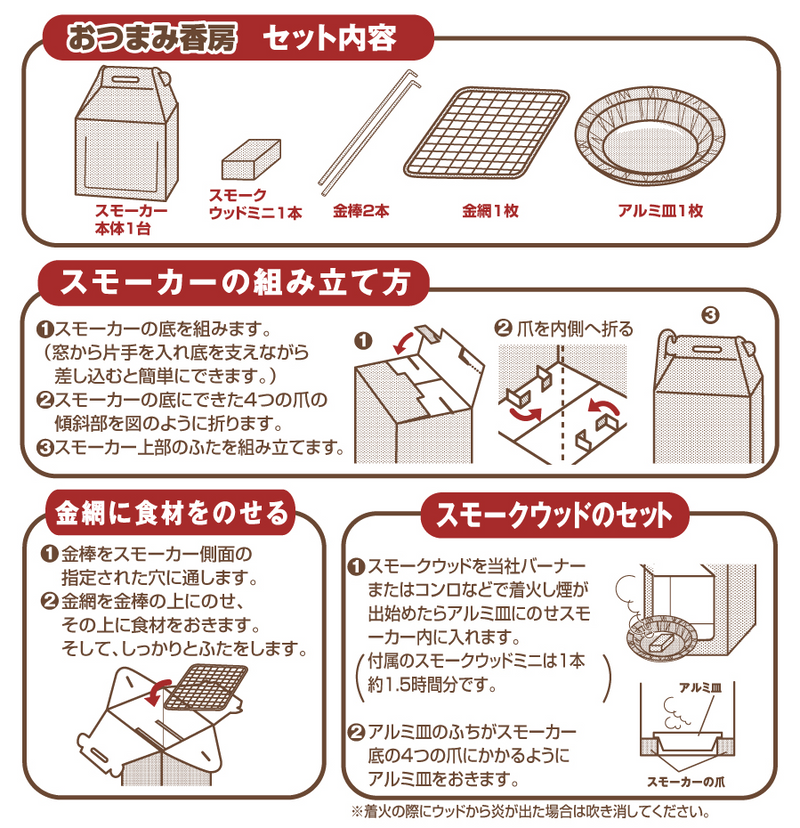 A compact cardboard smoker from SOTO! ! You can easily make a smoked debut with this one.
*Packing fee + A separate shipping fee of 500 yen is charged for medium-sized items.
◆Spec
Dimensions: Width 230 x Depth 230 x Height 350 mm ( when in use)
Weight: 440g
Set contents: Smoker body, smoked wood mini (1 piece ) , metal bar (2 pieces ) , wire mesh (1 piece ) , aluminum plate (1 piece )
◆ Product description
A compact cardboard smoker. Perfect for making small snacks. You can enjoy making smoked products with a small amount of smoked wood.
◆This is Takeda from Fish Hook!
The smoked food boom has arrived, driven by the outdoor boom! That said, there are probably many people who would rather buy special equipment. SOTO's snack incense is recommended for such people. The price is affordable and you can try it with just one starter kit. Just by smoking trout, wieners, cheese, nuts, etc., the taste and lid will be delicious! It's also perfect for a snack with a drink! !