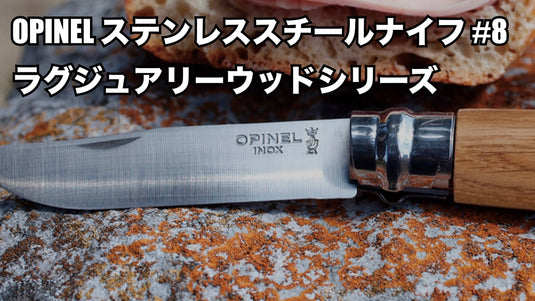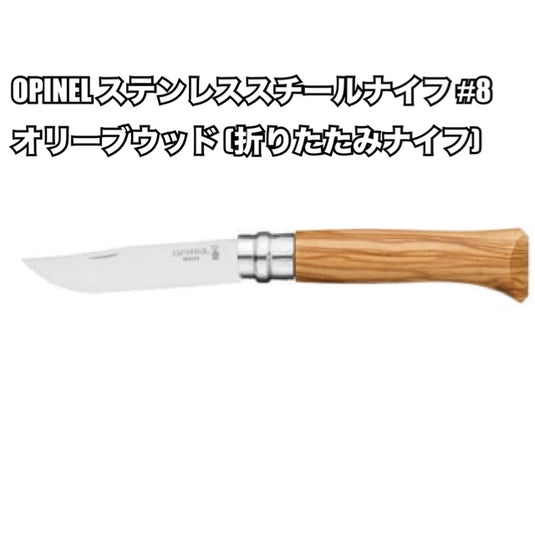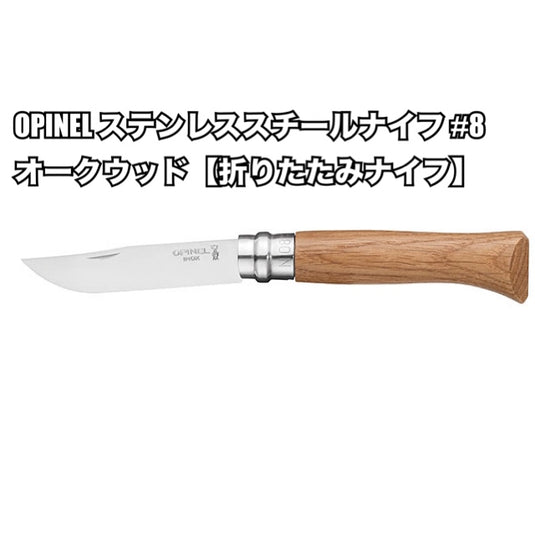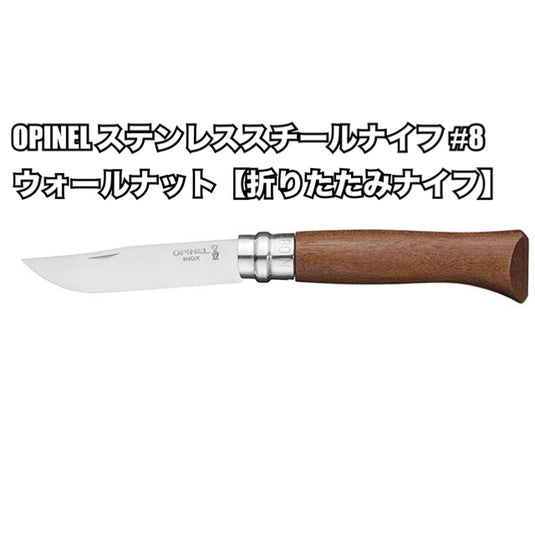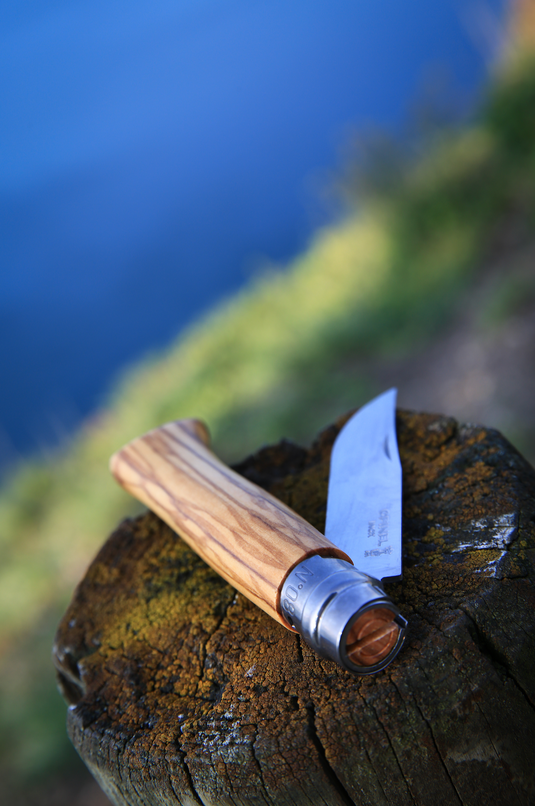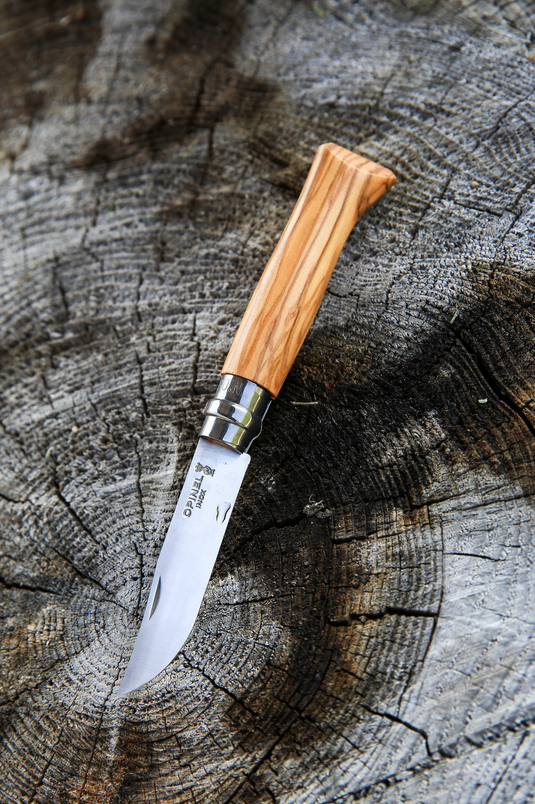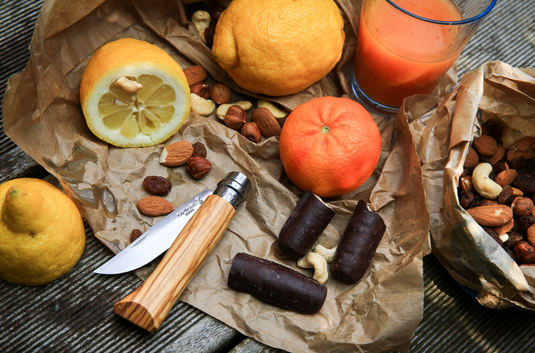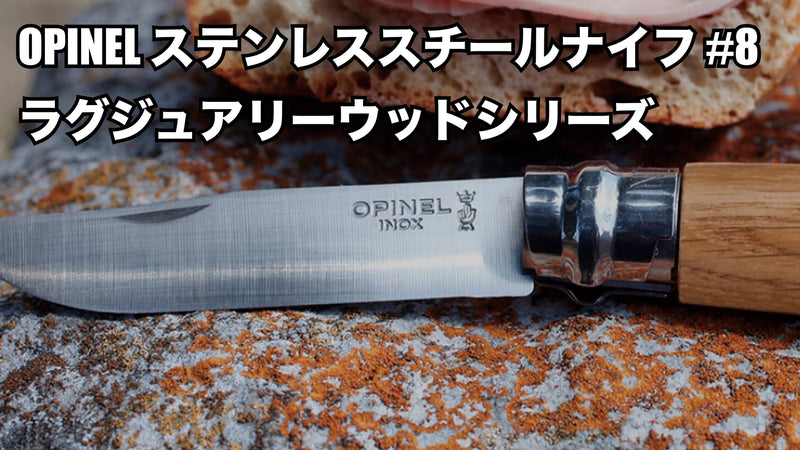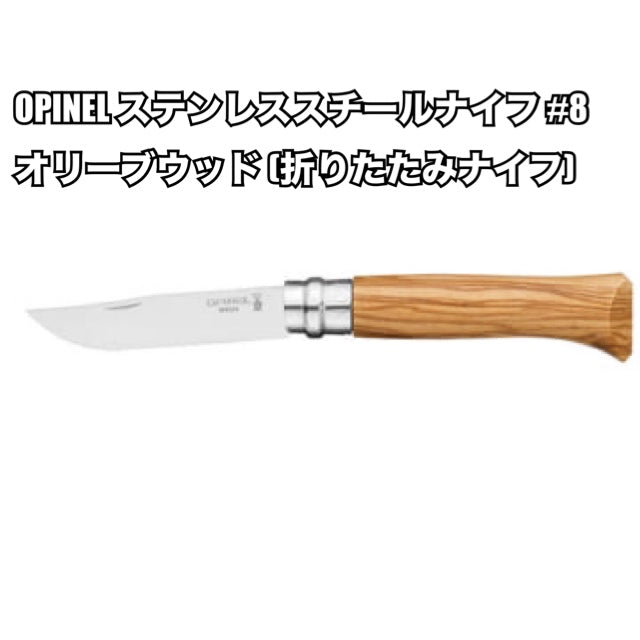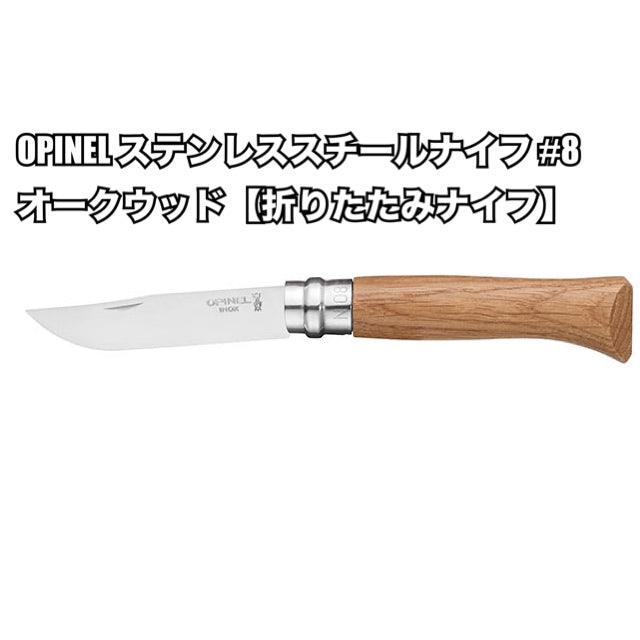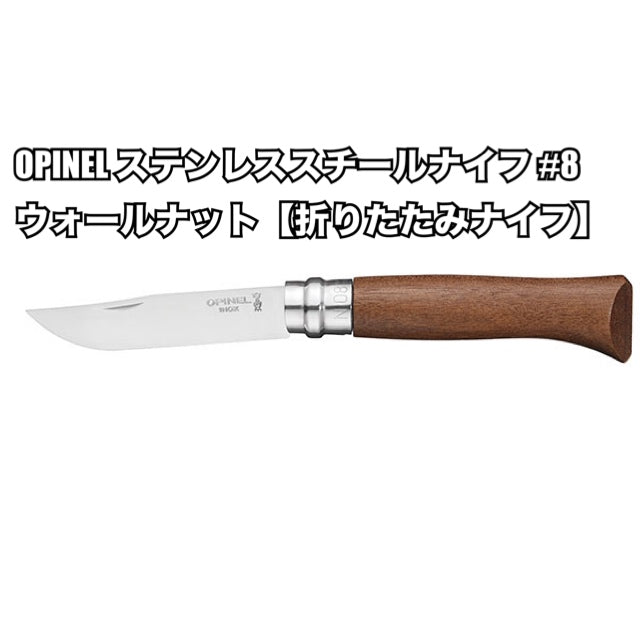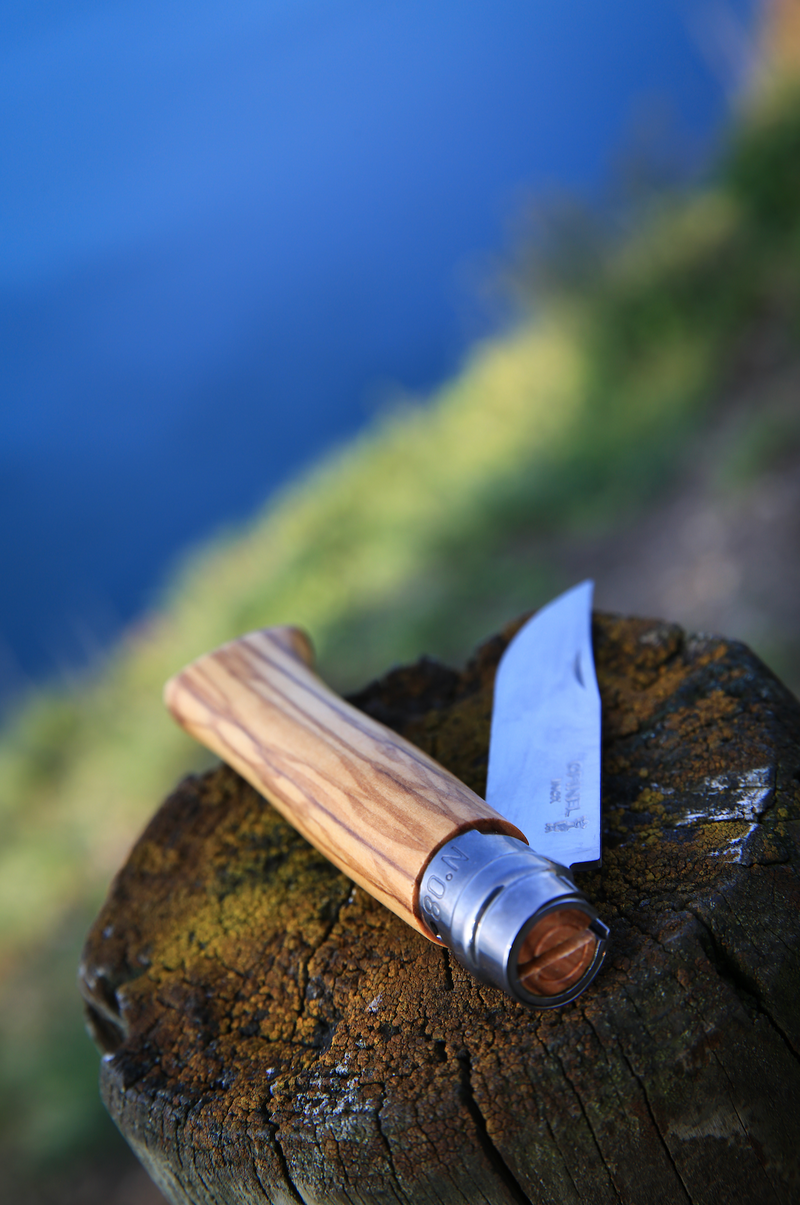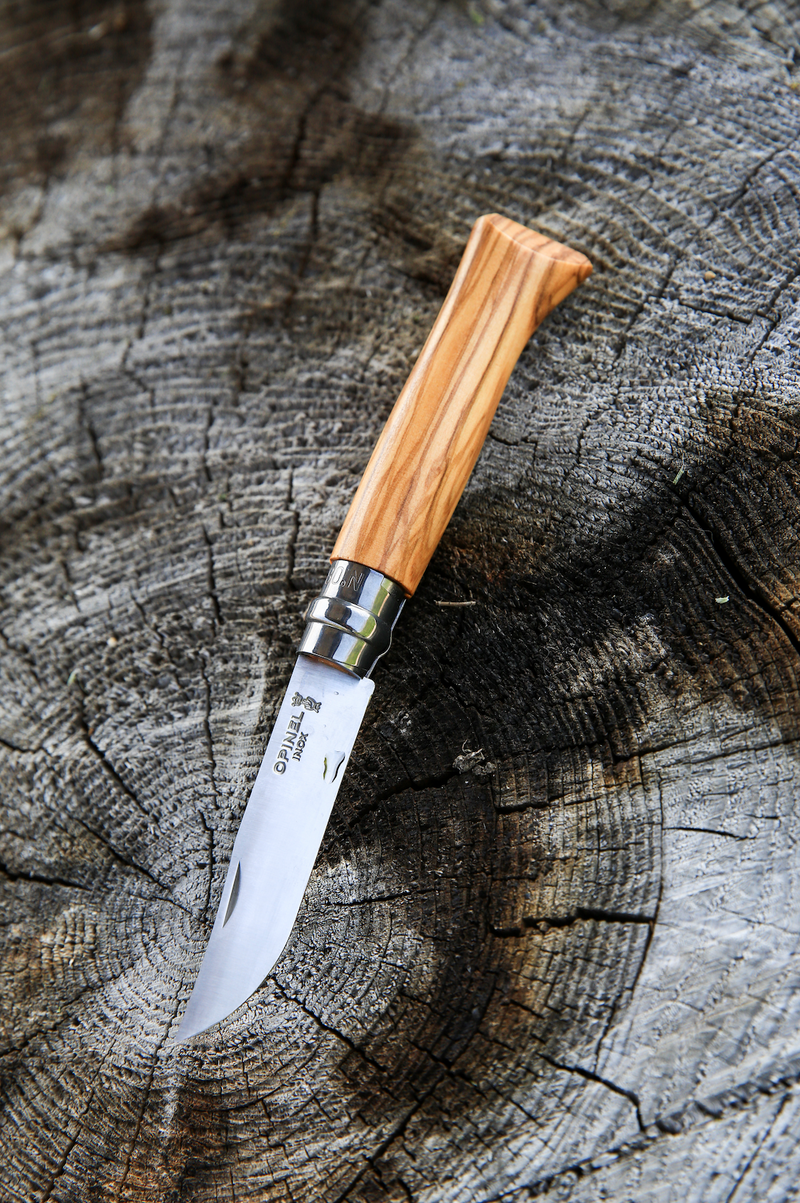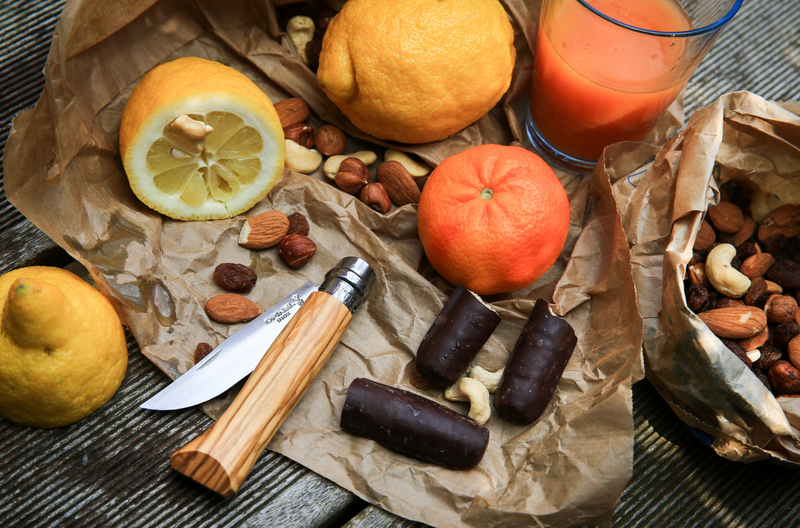 Flower language is "peace". An Opinel folding knife with a luxurious olive wood handle. A knife that continues to be loved by climbers and campers. This is the olive wood version of #8 that the representative of Fish Hook loves.
◆Spec
Blade: about 85mm
Weight: about 46g
Material: Blade/stainless steel, handle/olive wood
Country of Origin: France
◆ Product description
A traditional folding knife born in the Savoie region of France about 130 years ago.
Rugged, rustic, and functional. The simplest knife in the world was born in 1890 in a small village in the Savoie mountains of France.
In 1890, Joseph Opinel, the father of a knife craftsman, developed the prototype of a folding knife, and the knife was named Opinel after the name of the developer. In 1897, it was developed in 12 different sizes from No.01 to No.12. In 1955, Joseph's son, Marcel, developed the 'Biroblock', which held the blade firmly in place while in use and in transit. Its groundbreaking features are still being used today.
In 1985, it was selected as one of the "Top 100 Most Beautiful Objects of the World" by the Victoria and Albert Museum in London. is posted as
For over 130 years, OPINEL has been the favorite and preferred choice of nature lovers, cooks, climbers, gardeners, renowned artists and adventurers around the world.
◆This is Takeda from Fish Hook!
The Opinel knife, which is loved by stylish campers and mountain climbers, is the first online fishing store in Japan to officially handle it! Opinel has a wide variety of knives, but the rust-resistant stainless steel #8 size is suitable for cutting regular to slightly large rainbow trout. In addition, it is just the right size for cooking vegetables and meat outdoors. It is a versatile knife that can be used like a fruit knife at home! It comes with a safety lock, so you can rest assured when carrying it.