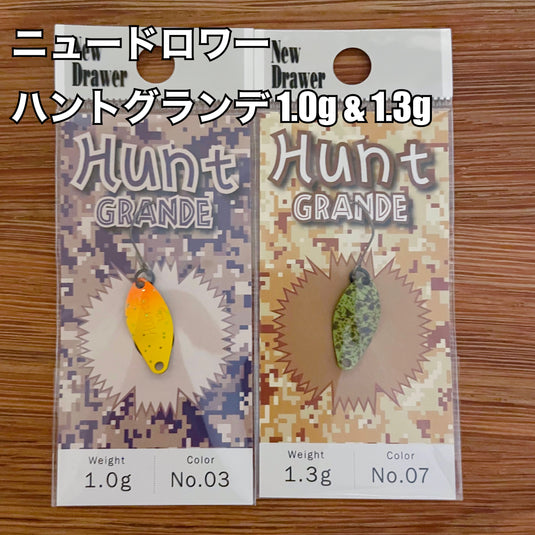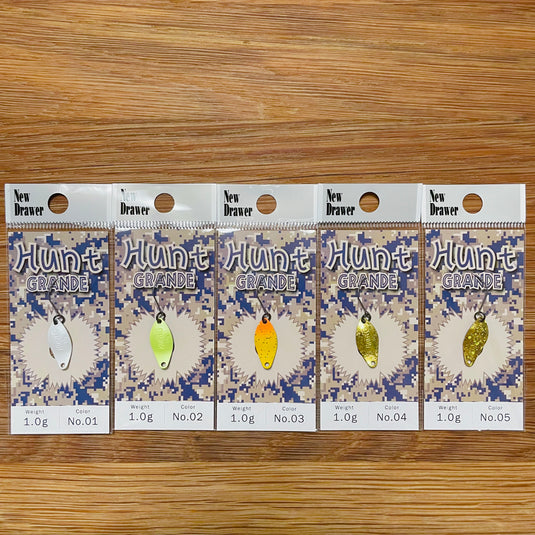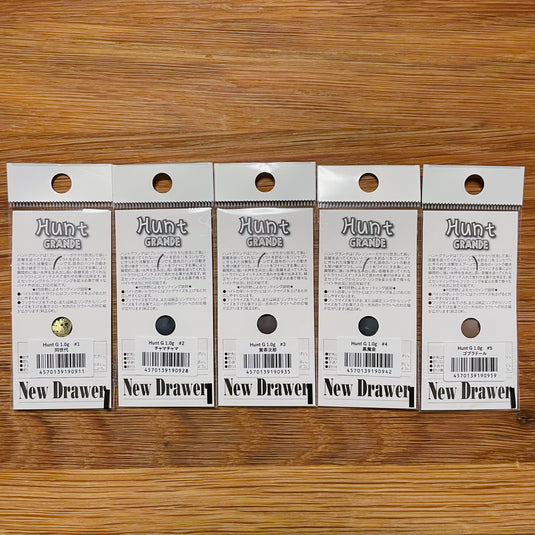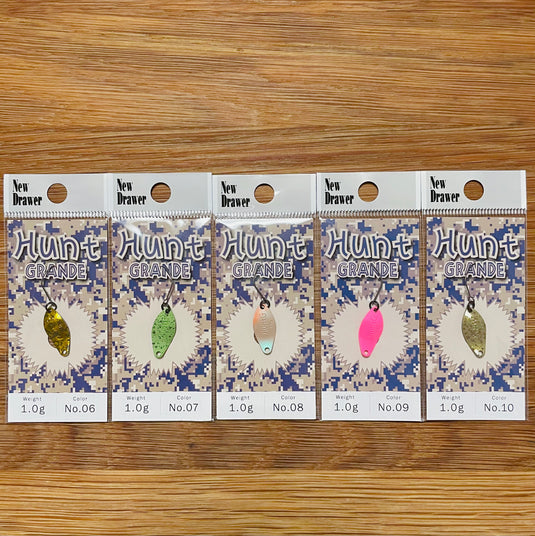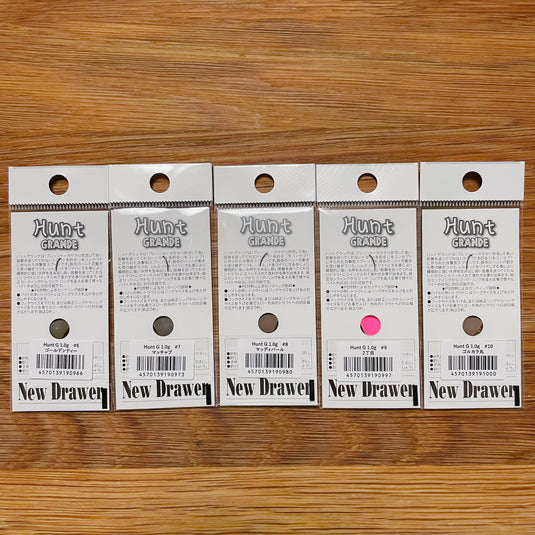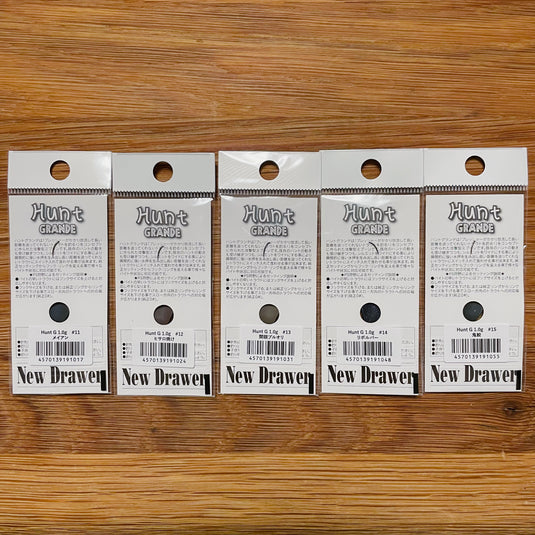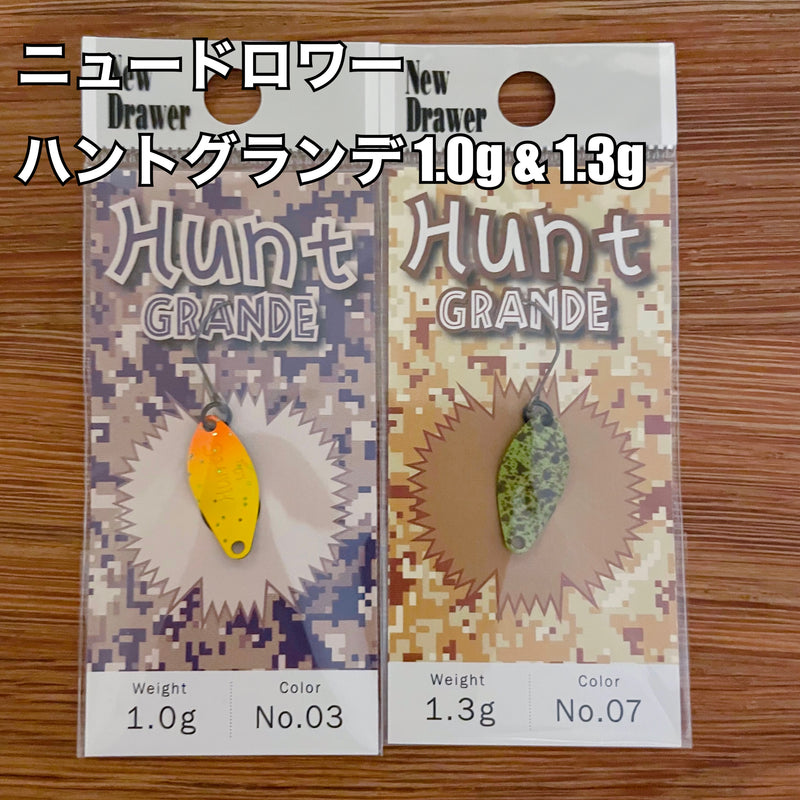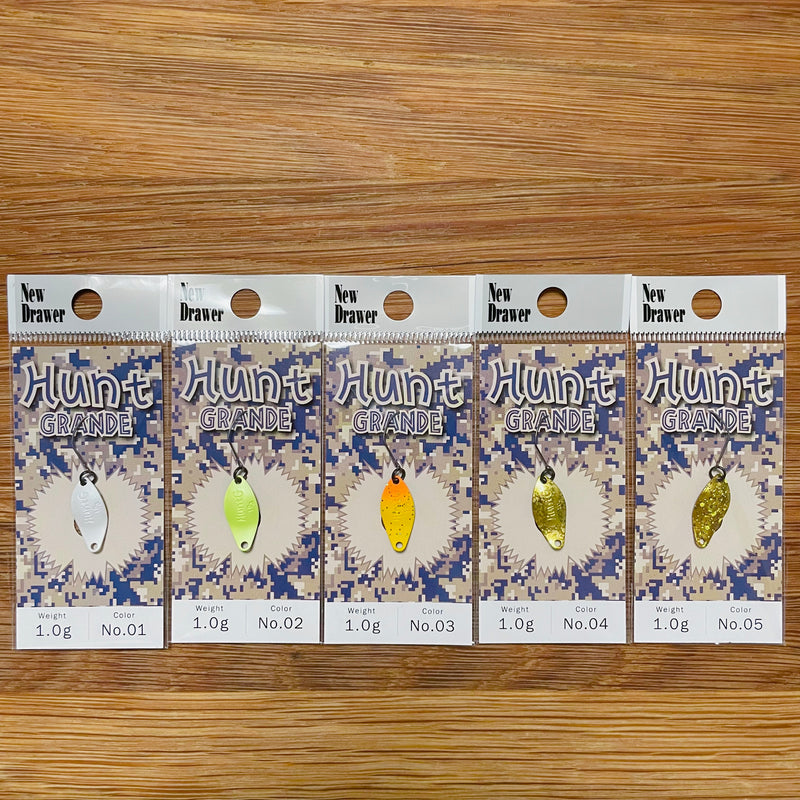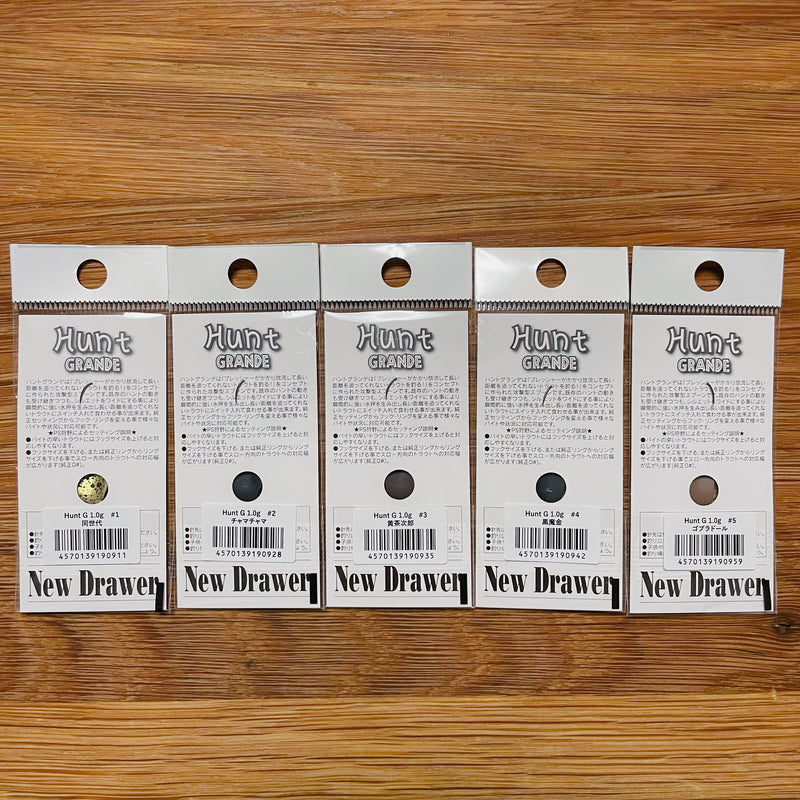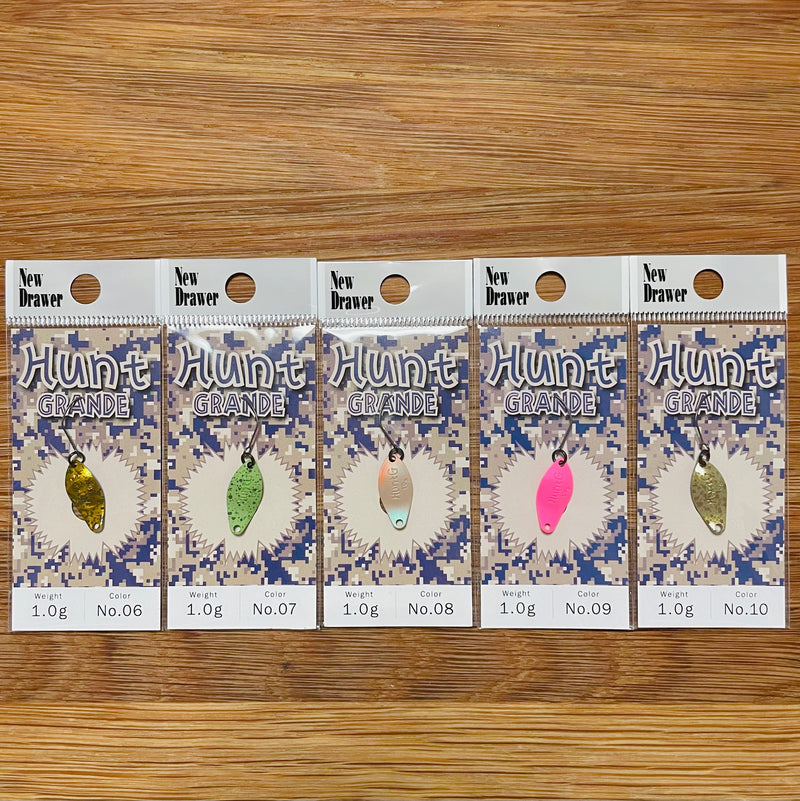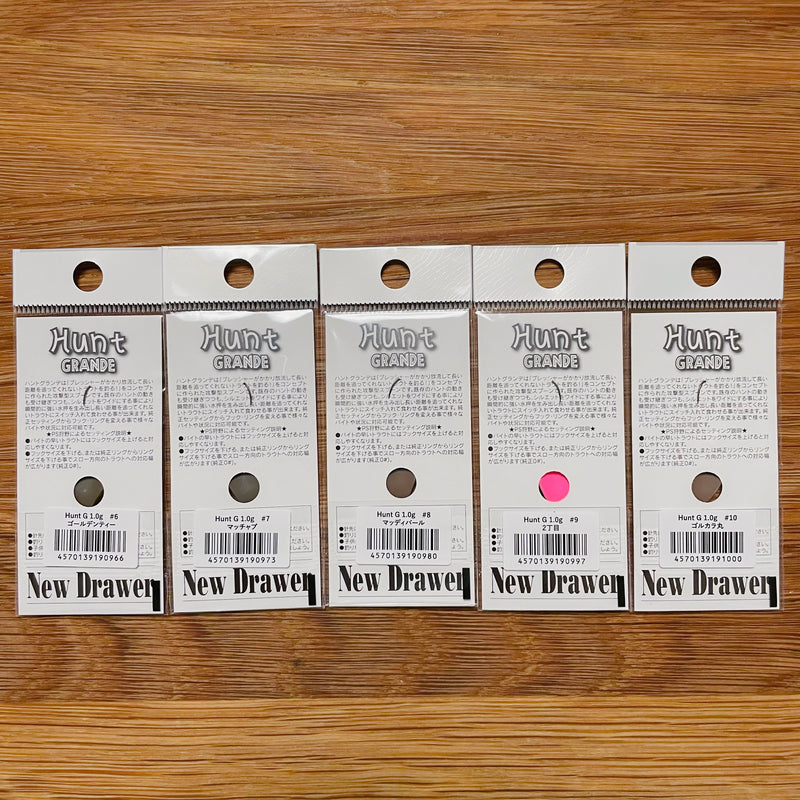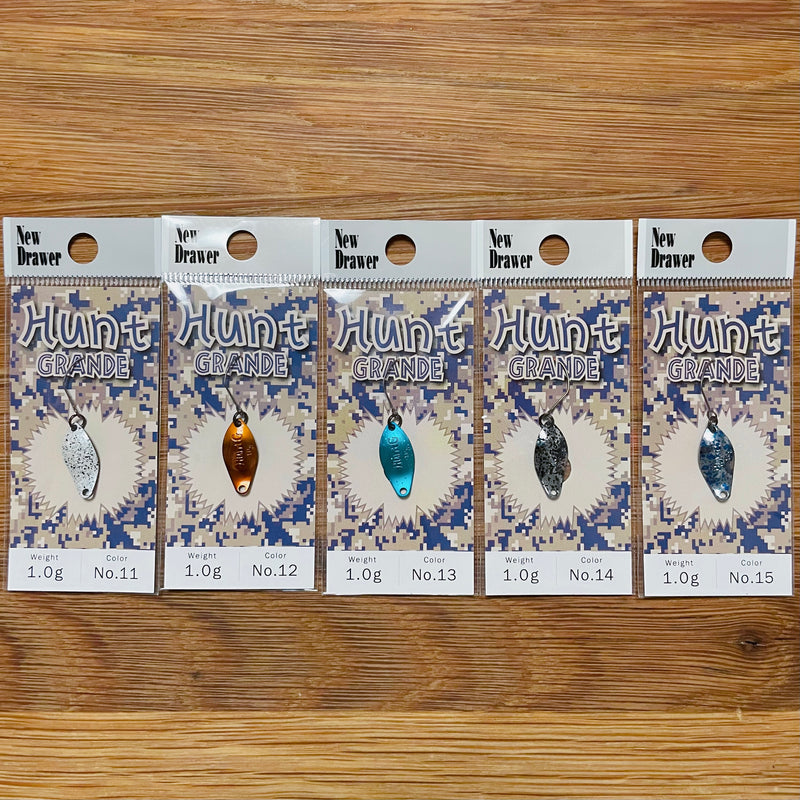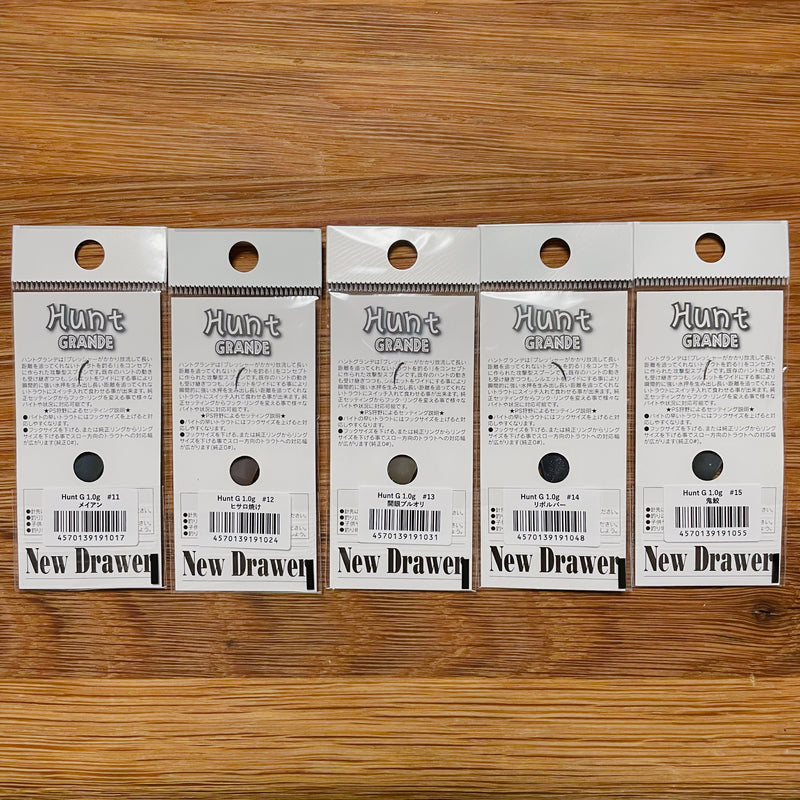 New Drawer Spoon Hunt GRANDE supervised by Mr. Kano! !
◆Spec
Length: 20mm
Weight: 1.0g
◆ Product description
Hunt Grande is an attack type spoon made with the concept of "fishing trout that does not chase long distances by releasing pressure!" While inheriting the movement of the existing hunt, by making the silhouette wider, you can instantly create a strong water push and feed it to the trout that does not follow a long distance. By changing the hook and ring from the genuine setting, it is possible to deal with various bites and situations.
Setting explanation by PS Kano
・If you increase the hook size, it will be easier to deal with trout with a fast bite.
・Reduce hook size. Alternatively, by lowering the ring size from the genuine ring, the range of response to trout in the throw direction will be expanded (genuine # 0).
◆This is Takeda from Fish Hook!
Hunt Grande is a personal must-have in my home Asaka Garden. Especially 1.0g is effective when the fish is floating or chasing is slow (or short) pattern. The movement is also clear, so it is easy to use, and I think it is perfect for beginners to micro spoons. If you get lost in choosing a color, start with blinking, Please try arranging three of the plating system and the eating system color. My recommended 3-piece starter set is #3 Oicha Jiro (blinking), #4 Kuromagin (plating), and #10 Gorkaramaru (eating). I think Timon e-snap II (SSS) is good for snaps!