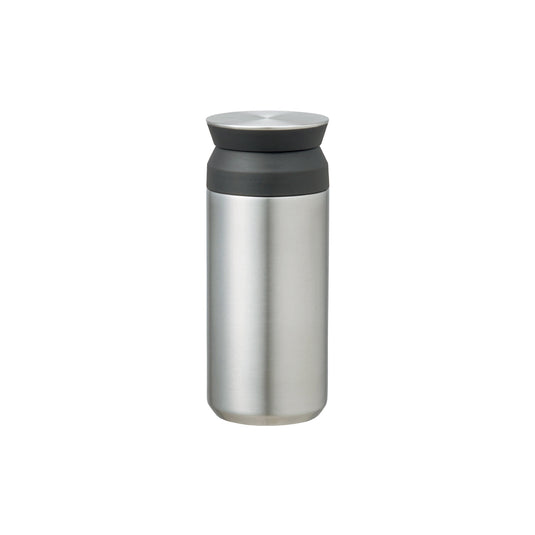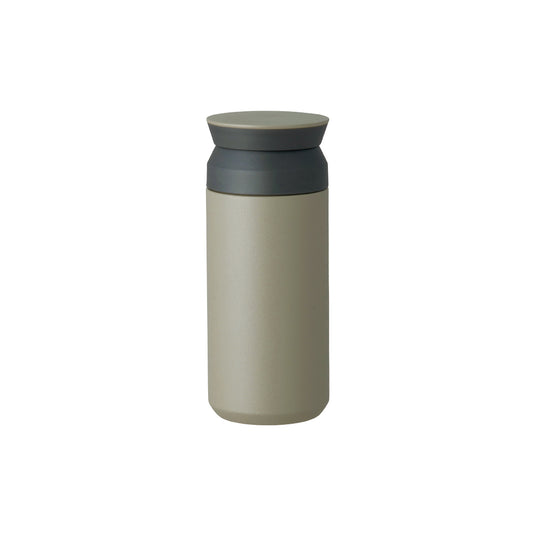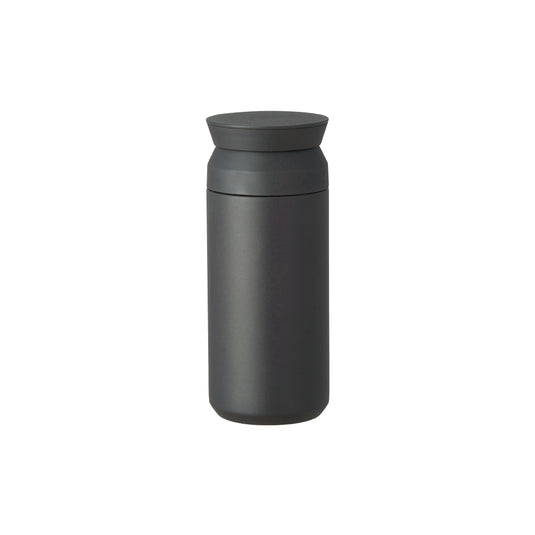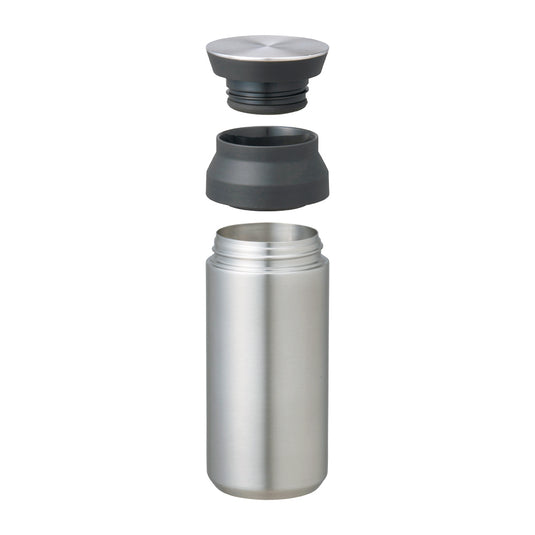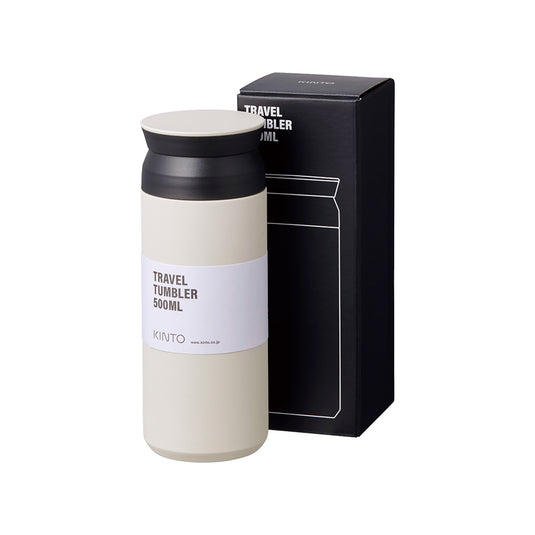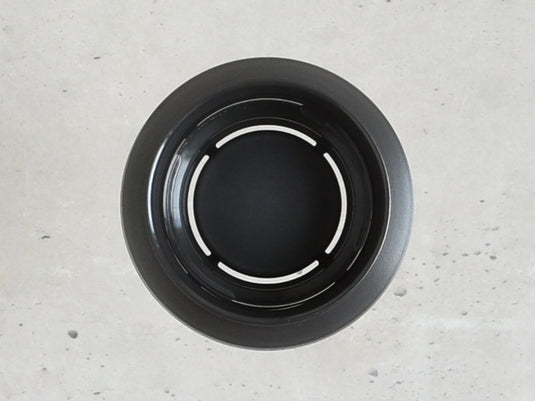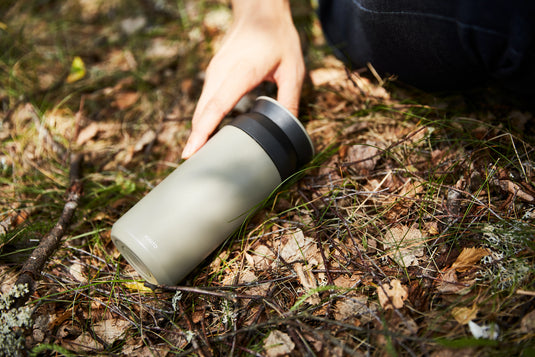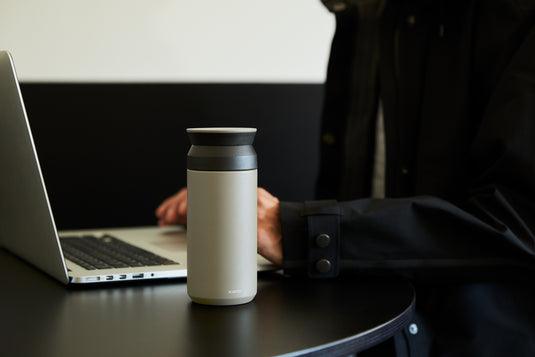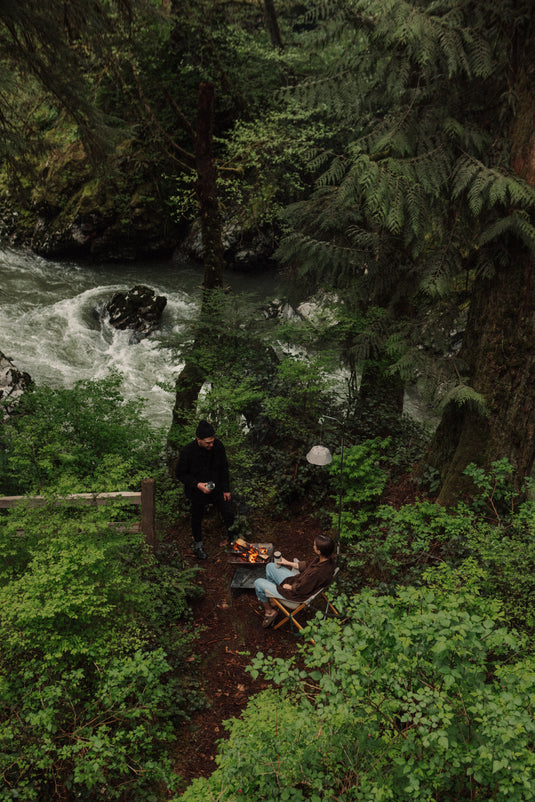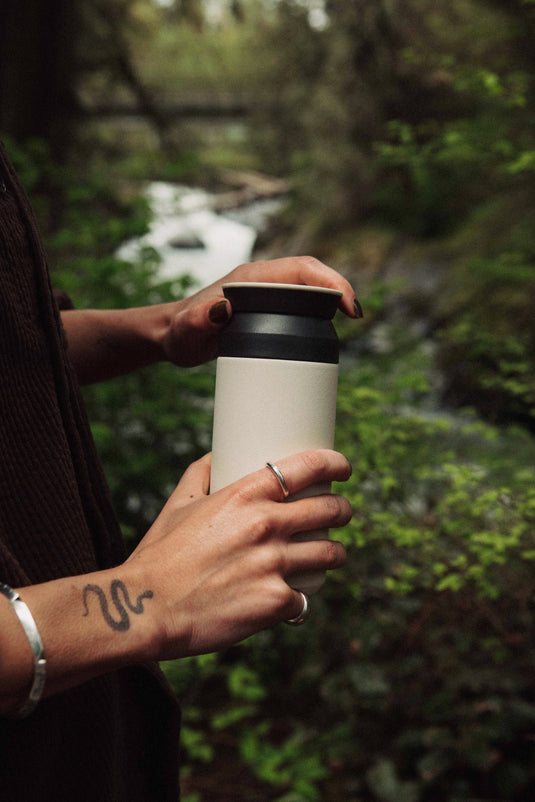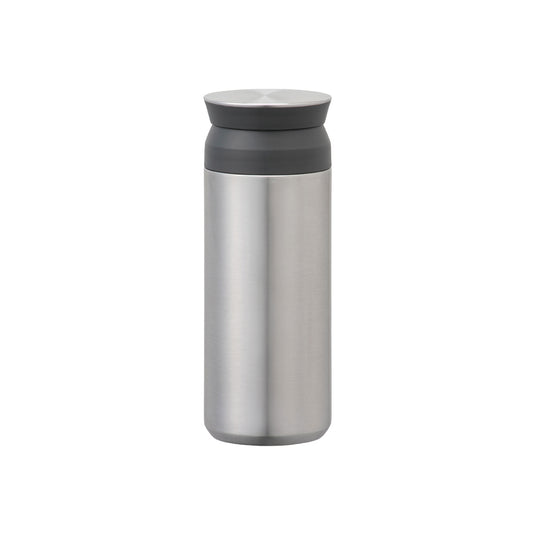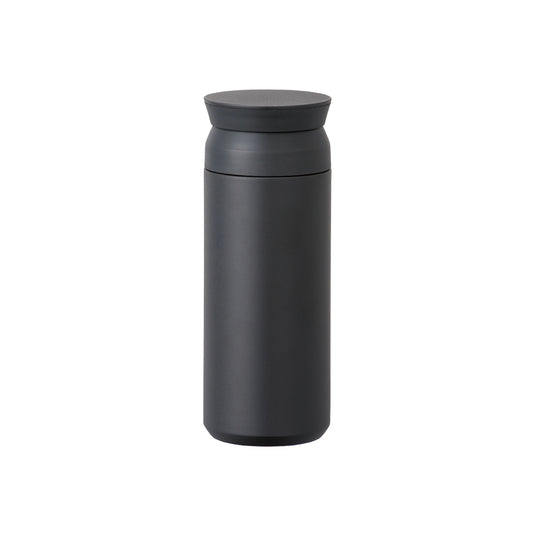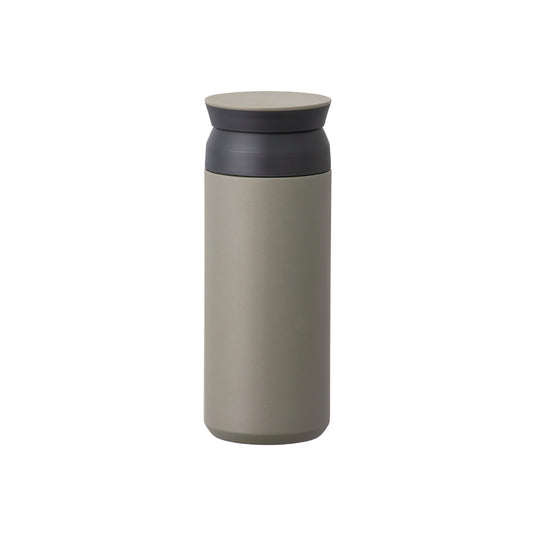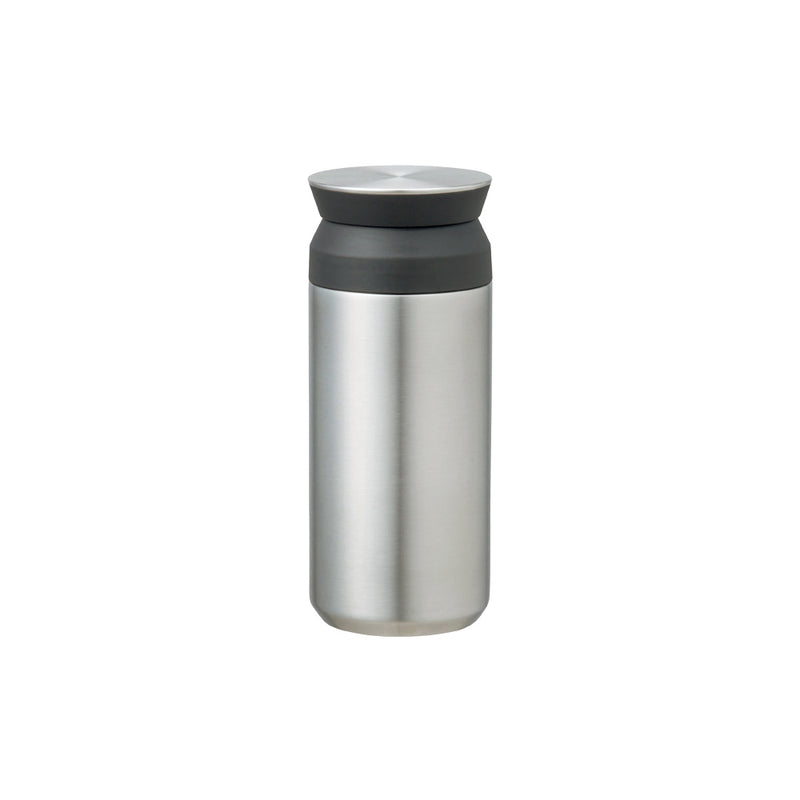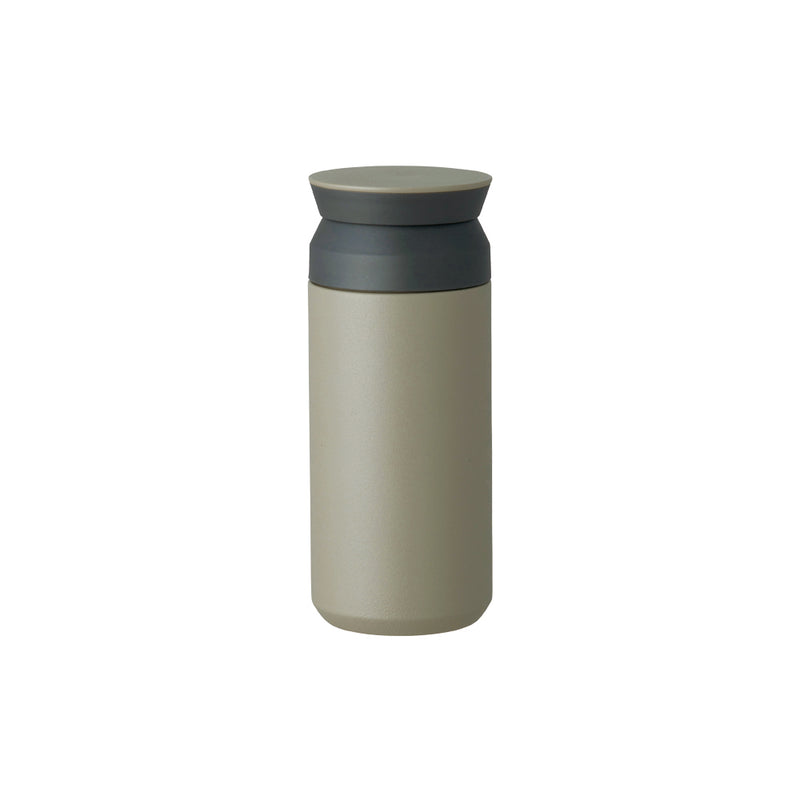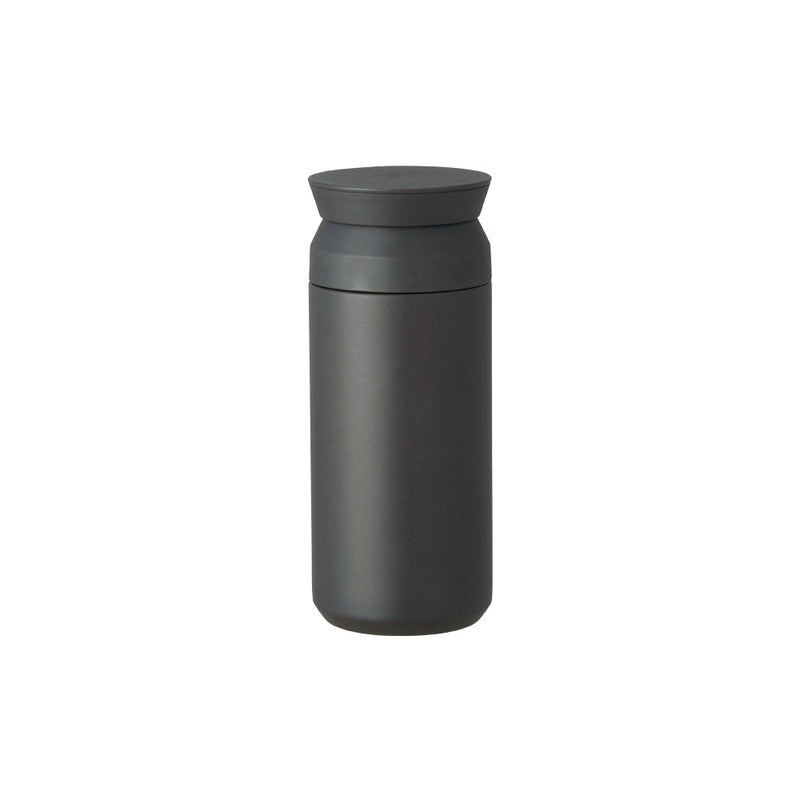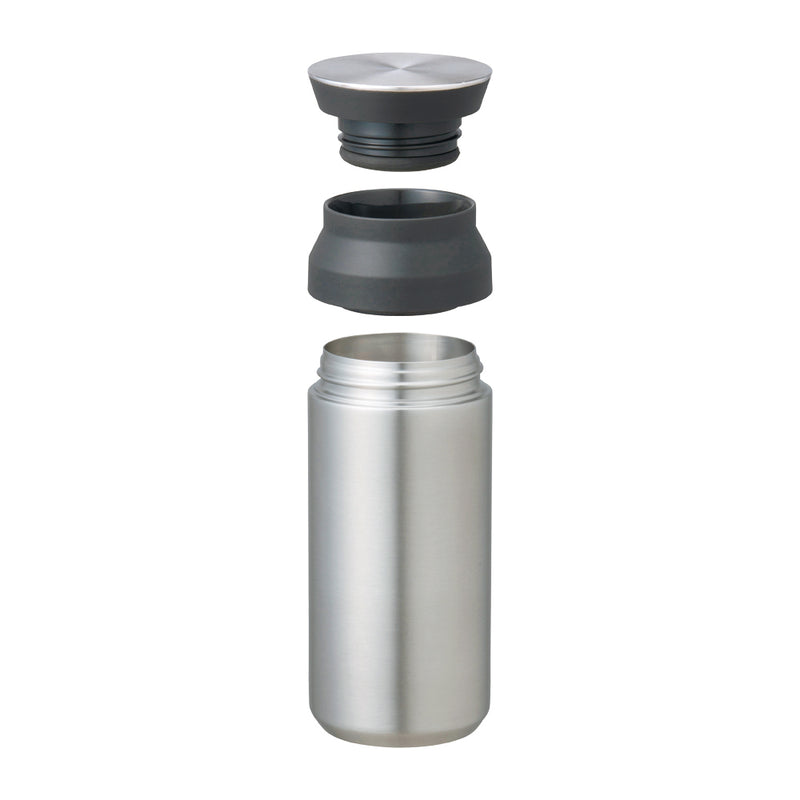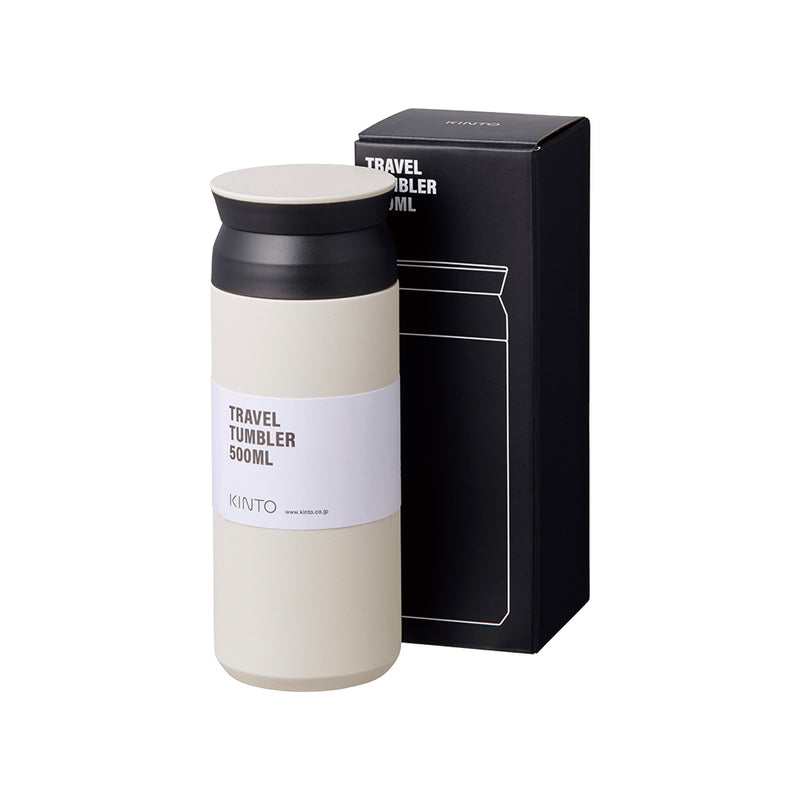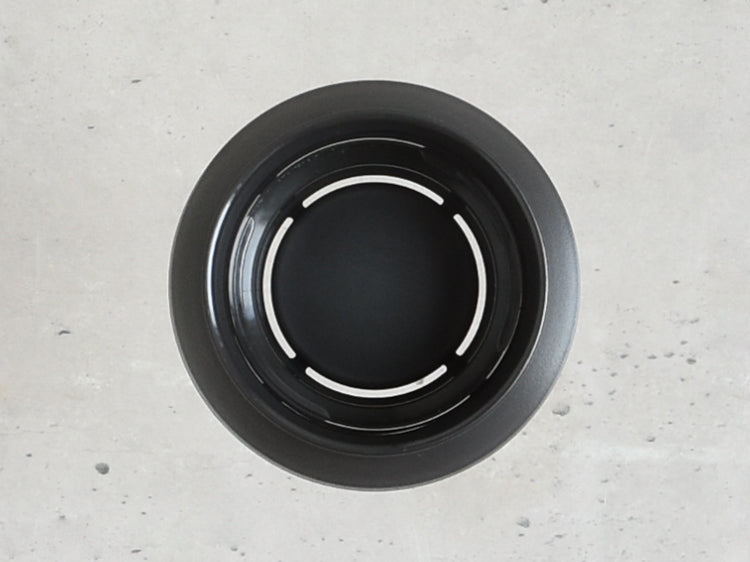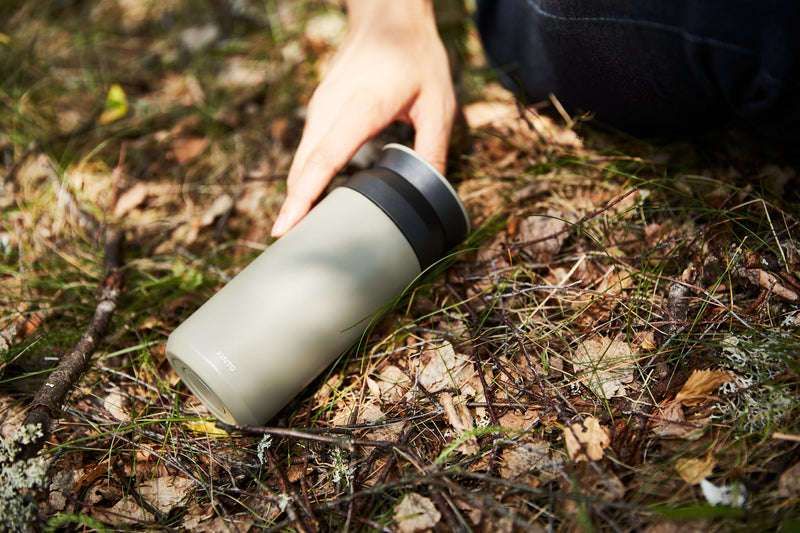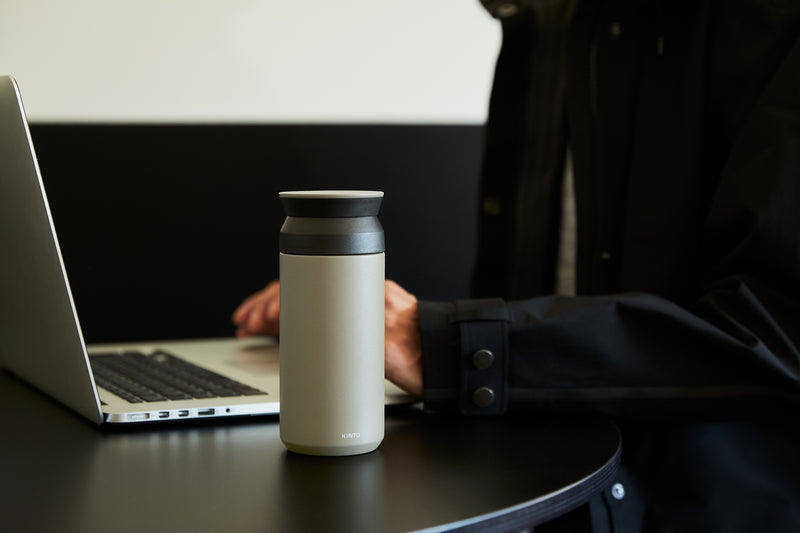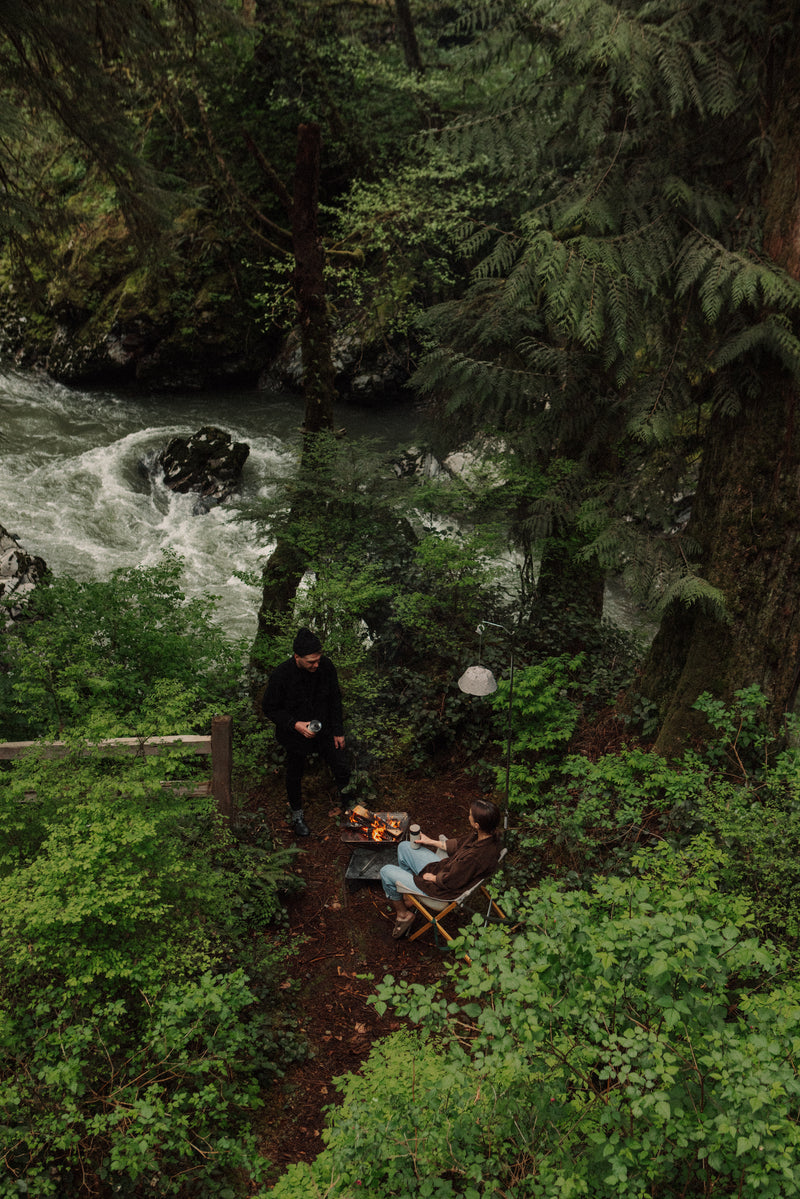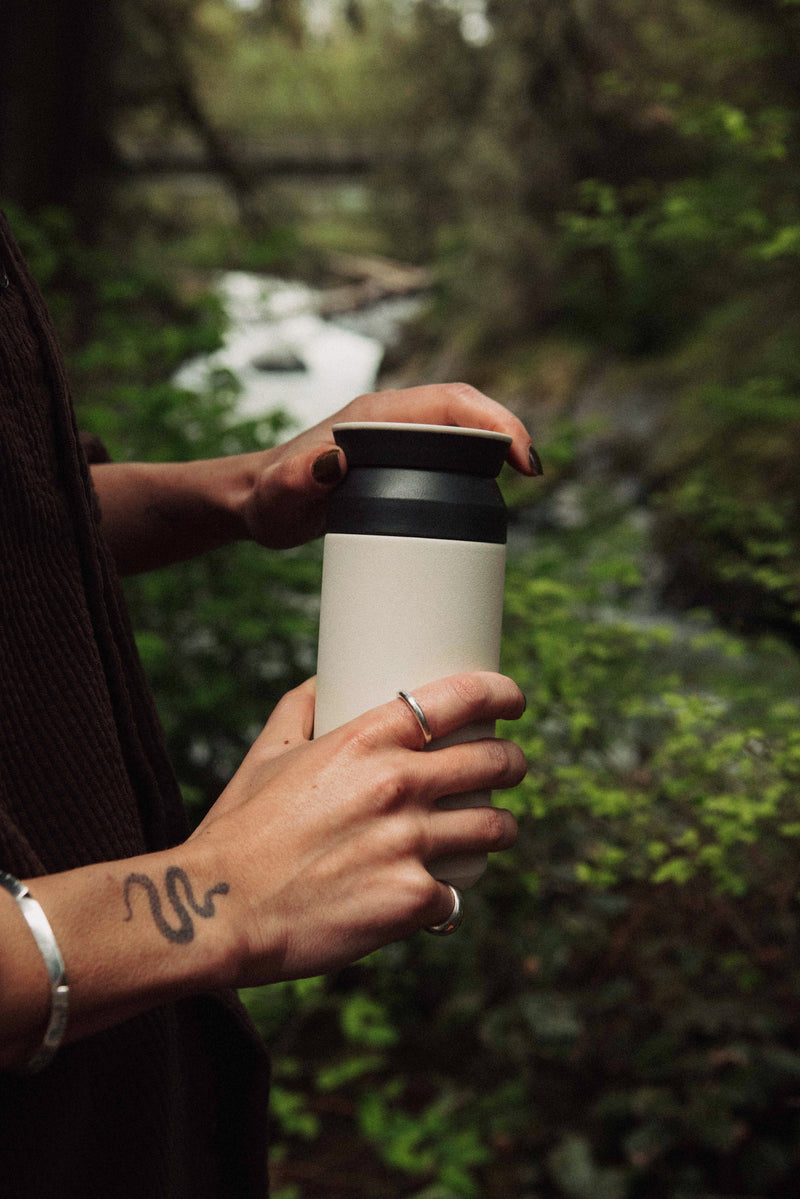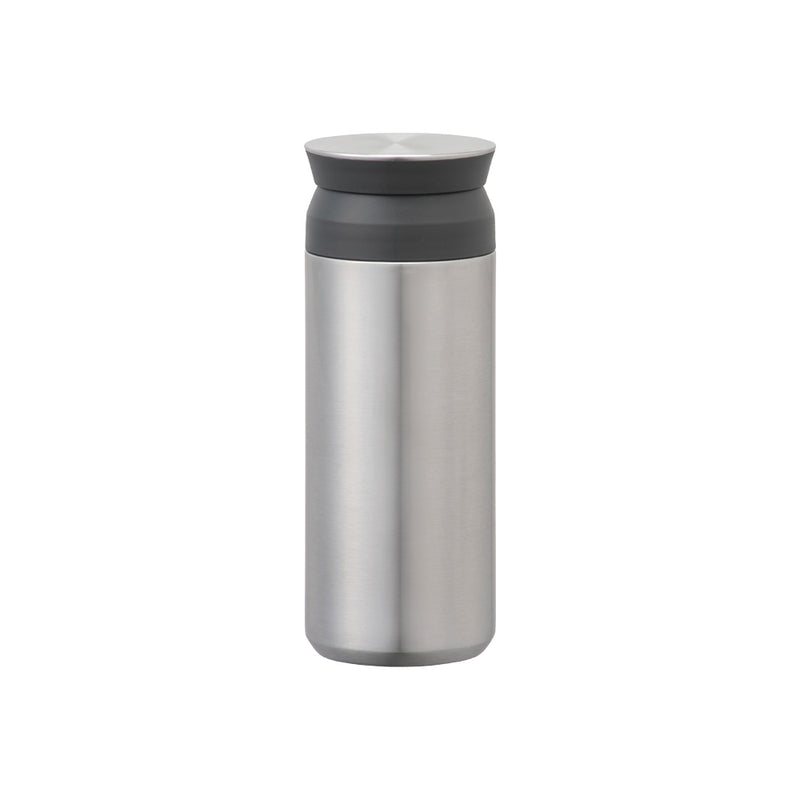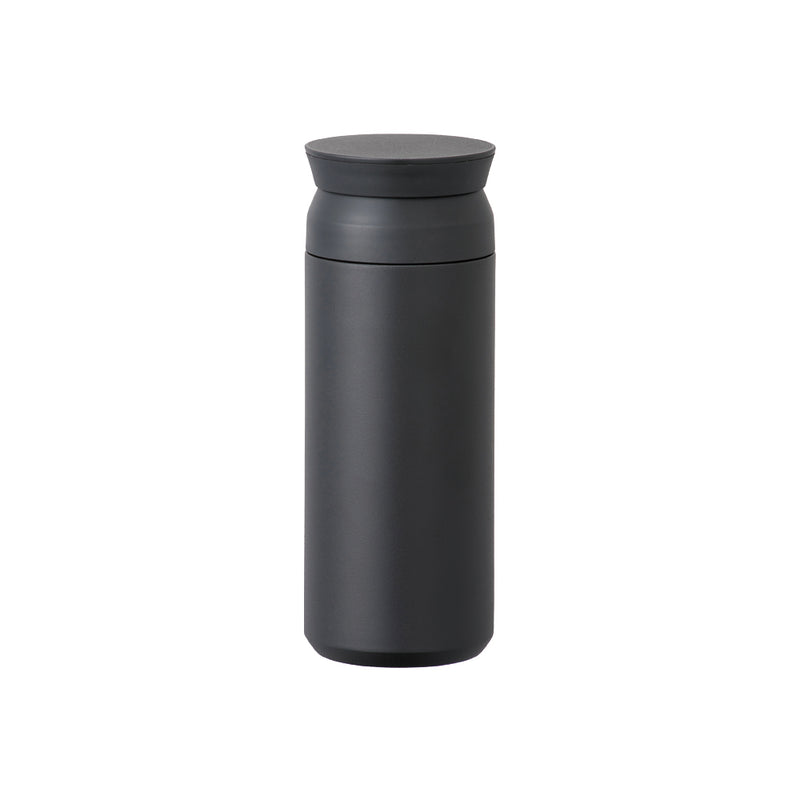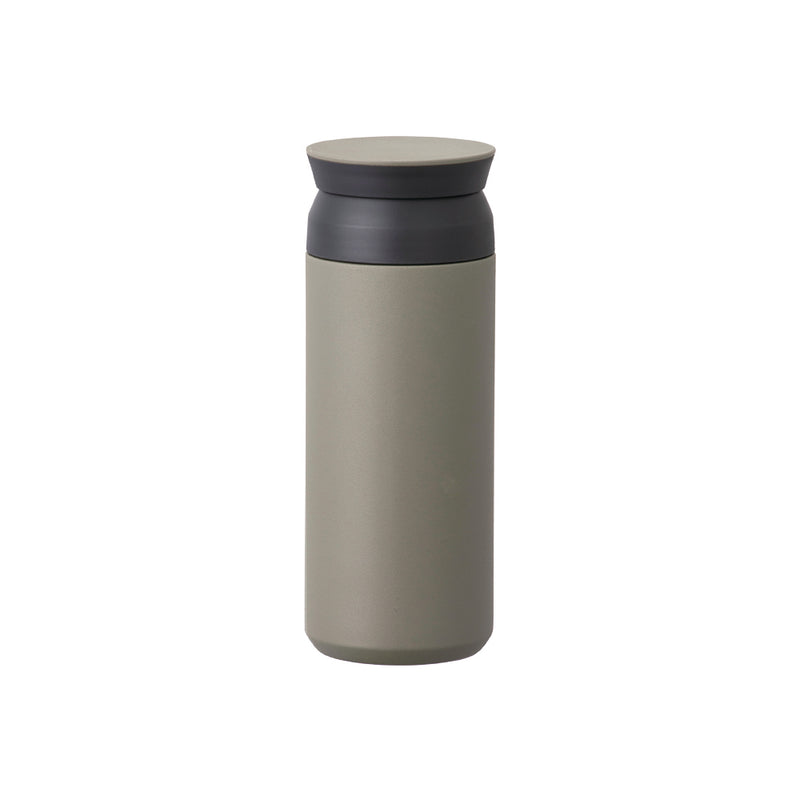 ◆Spec
350ml (φ70 x H170mm / 350ml / about 245g)
* Body height ( without lid and spout ) H145 mm
500ml ( φ74 x H197 mm / 500 ml / about 310 g)

* Body height ( without lid and spout ) H173 mm
◆ Product description
TRAVEL TUMBLER for people who live a flexible lifestyle while having commitment. The vacuum double structure provides excellent heat and cold insulation, allowing you to enjoy the original flavor of drinks such as single origin coffee, tea, and mineral water for a long time. The mouthpiece has no protrusions such as screws, and has a gentle mouthfeel. The structure prevents ice cubes and hot drinks from squirting out, so you can finish your drink without stress.
◆This is Takeda from Fish Hook!
A travel tumbler from KINTO with a minimal design that fits in any situation. It is perfect for carrying coffee, tea, etc. as it prevents water from flowing out like a tumbler. Fish Hook also sympathized with KINTO's attitude of providing simple products that are durable and can be used for a long time, instead of things that affect the environment, such as plastic bottles. Would you like to bring KINTO with you wherever you go, whether it's the office or a mountain stream?