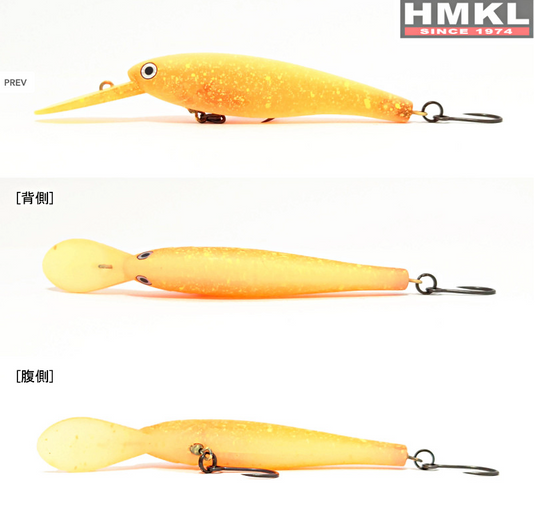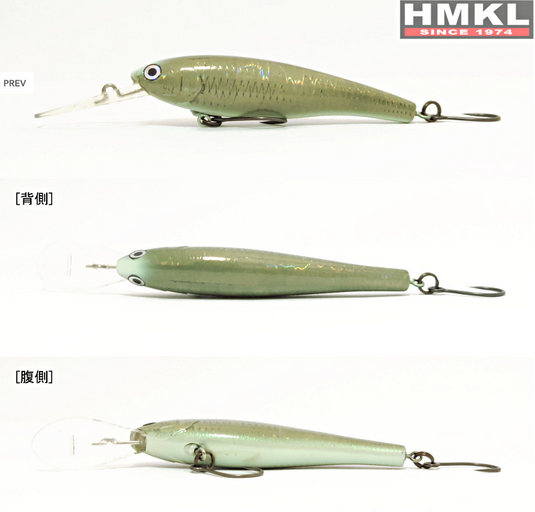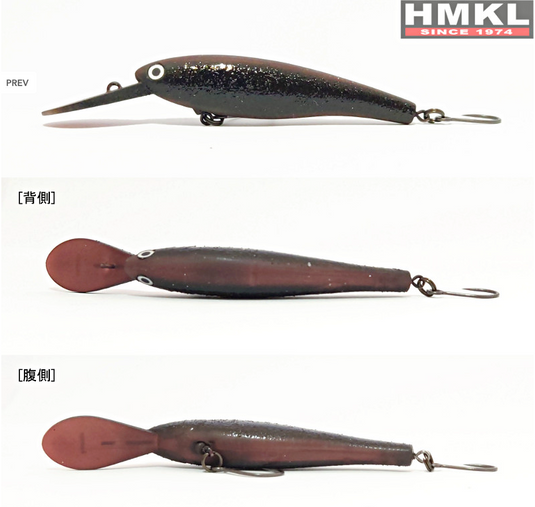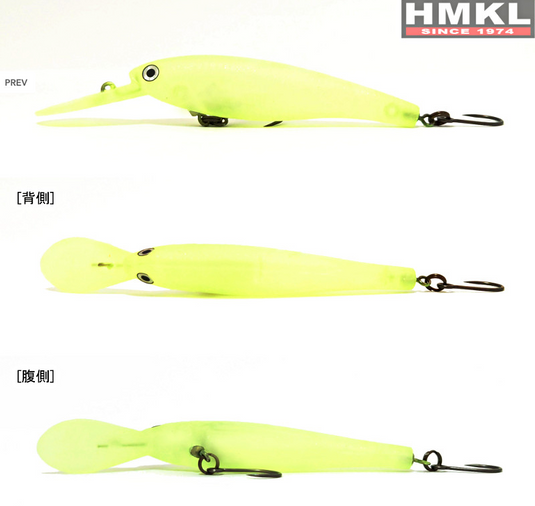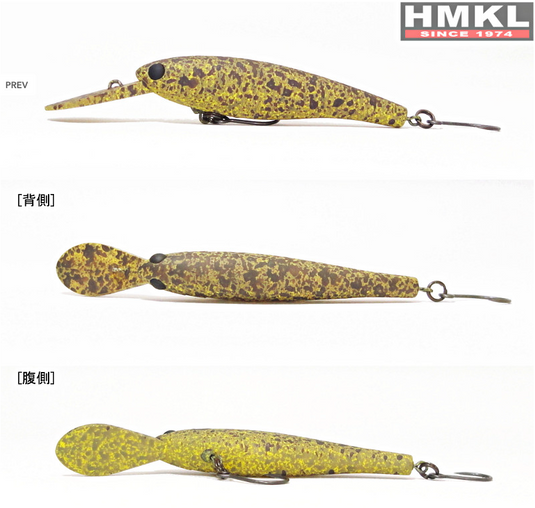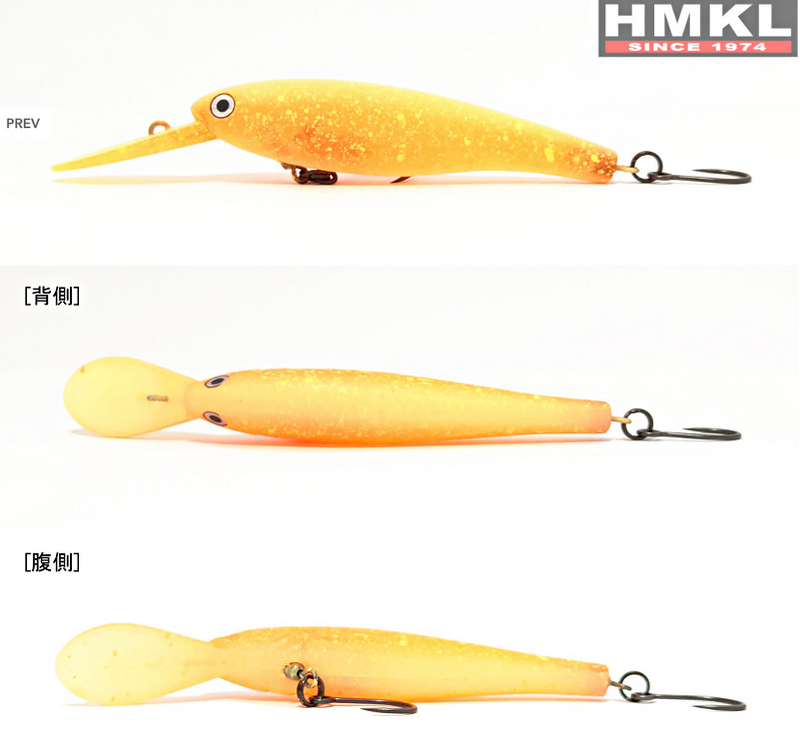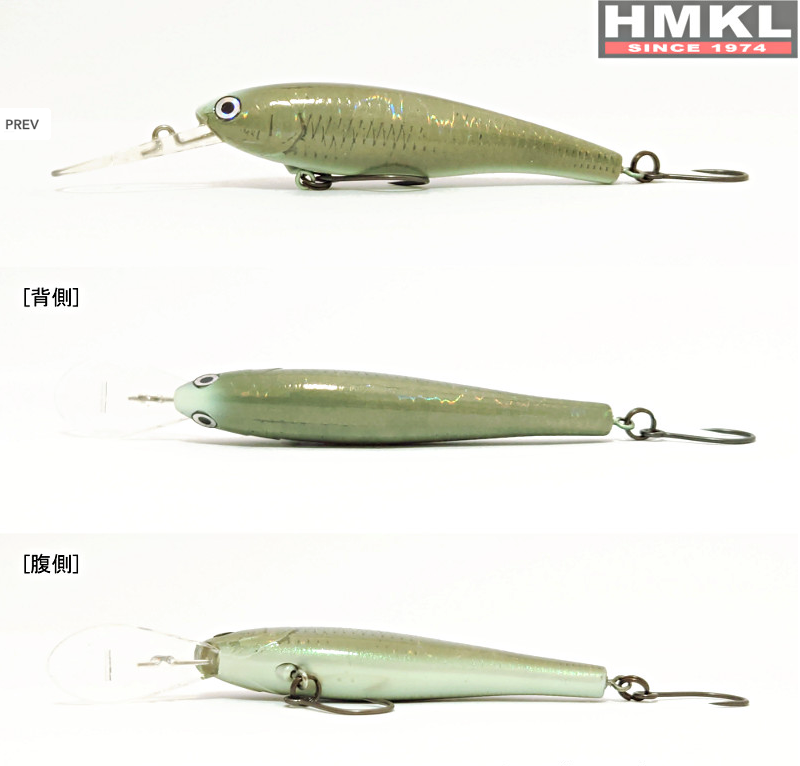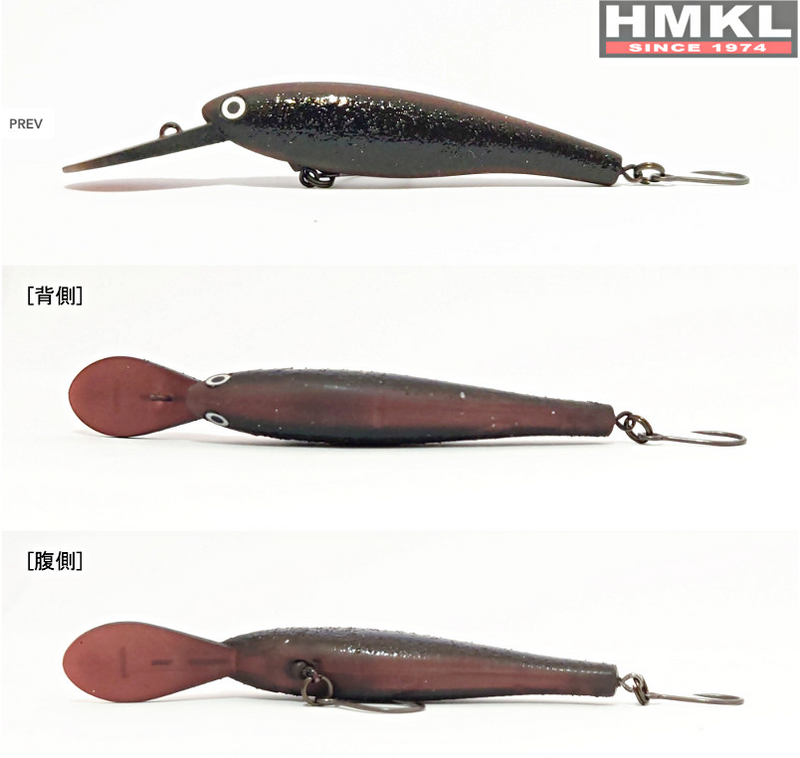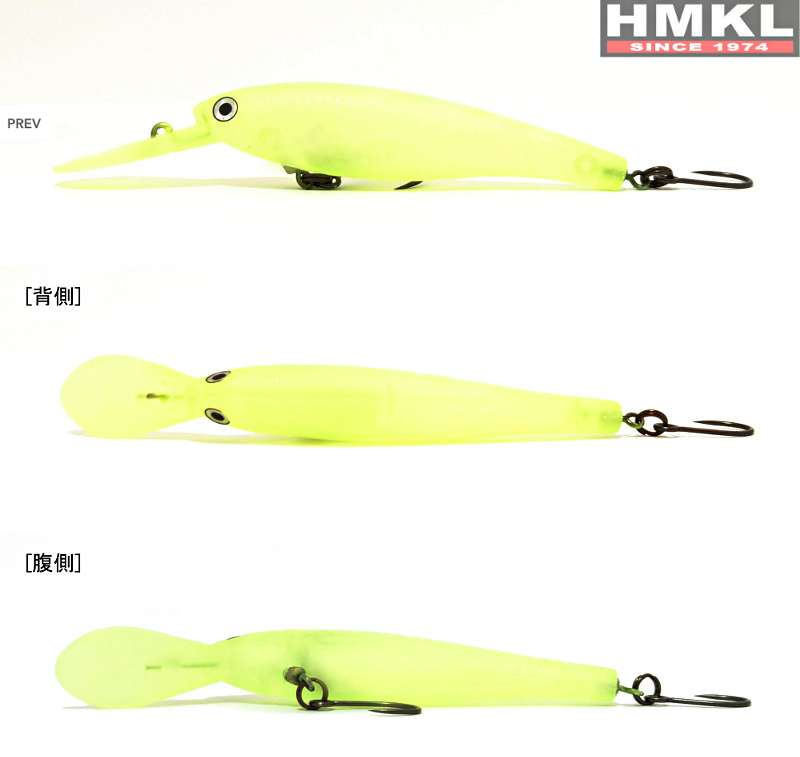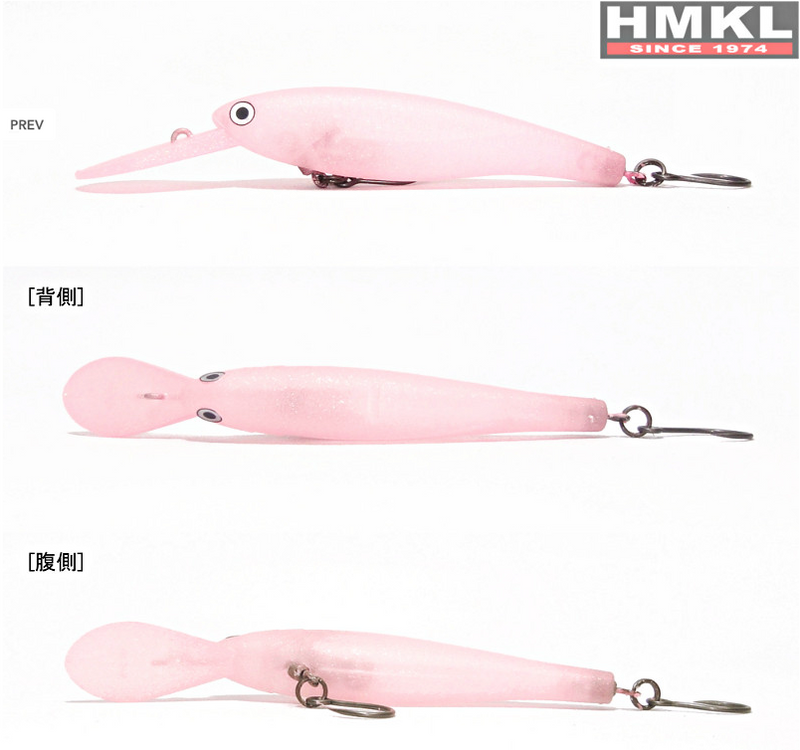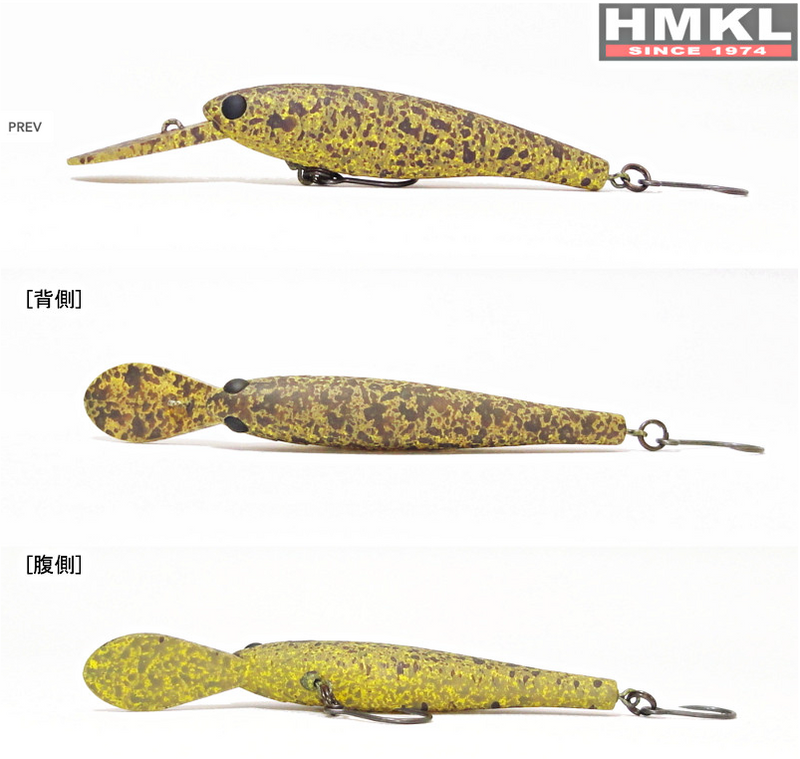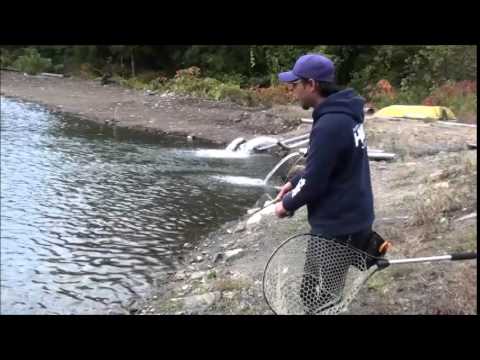 Hankle Shad that is active regardless of fish species!
◆Spec
Type: Floating
Length: 6.5cm
Weight: 5.2g
Hook: VANFOOK PL-51BL #4
MAX RANGE: 1.5m
◆ Product description
The HMKL Shad 65 is a shad designed for use in extremely tough situations, and the main points are that it flies well and doesn't get caught.
The magnetic center-of-gravity movement system that moves almost all the weight backwards gives an outstanding flight distance, and by adopting a swivel for the hook hanger, it is possible to land the hooked fish with a high probability. In addition, the movement has a tight rolling action with constant amplitude and stable straightness at all speeds from low speed to super high speed pulling.
◆Fish Hook Takeda comment
Speaking of Hankle Shad, some people may have an image of black bass and sea bass, but in fact it is also effective for area trout. When aiming for colored objects such as char, first adjust the range and Try changing the twitch or jerk distance depending on the activity. If you can find a speed or action that clearly changes the reaction, the day will be super fun. Also, basically, you can get tangled just by winding the middle layer and bottom for free, so please enjoy it according to the conditions! !
◆Basic usage
・Period: All seasons
・Light blue: clear, stain, muddy
・How to operate (example): HMKL Shad 65 AREA Ver.
・Details: It is a shad that is mainly tight rolling and has high straightness. SR dives up to 1.5m and MR dives up to 3.0m. How to use is free winding of the middle layer and bottom. In particular, the swimming posture is closer to parallel posture than other shad plugs, so the contact at the bottom is characteristic and does not bounce flashy. The appearance of swimming without breaking the trajectory even when contacting the bottom makes it easy to switch on the big trout and reduces miss bites. Furthermore, by adopting the hook hanger swivel system, the disparity is overwhelmingly reduced.
◆Commentary video