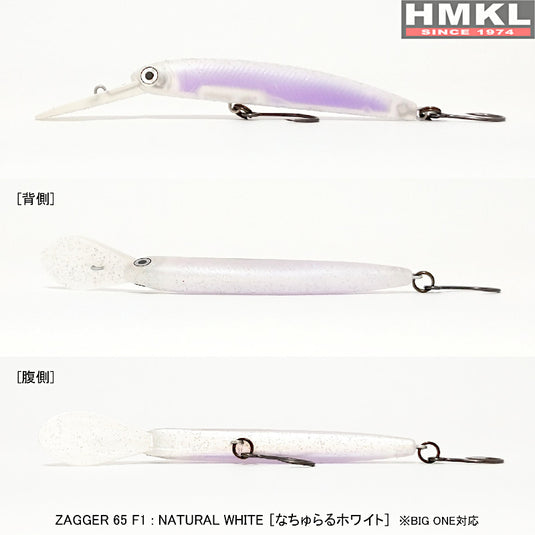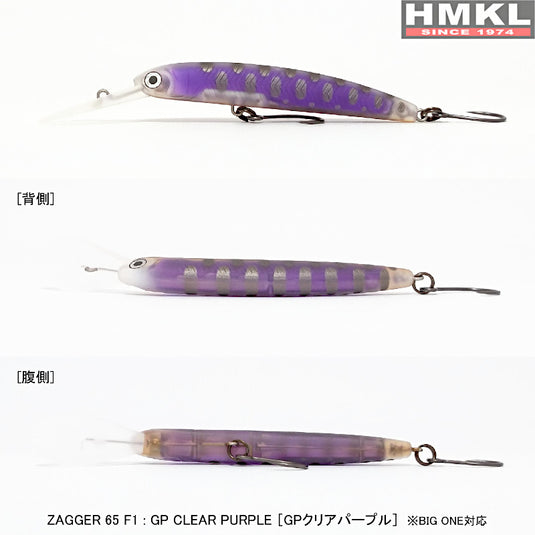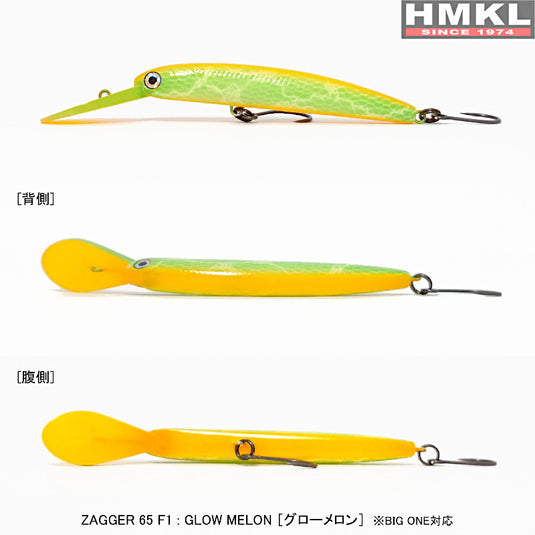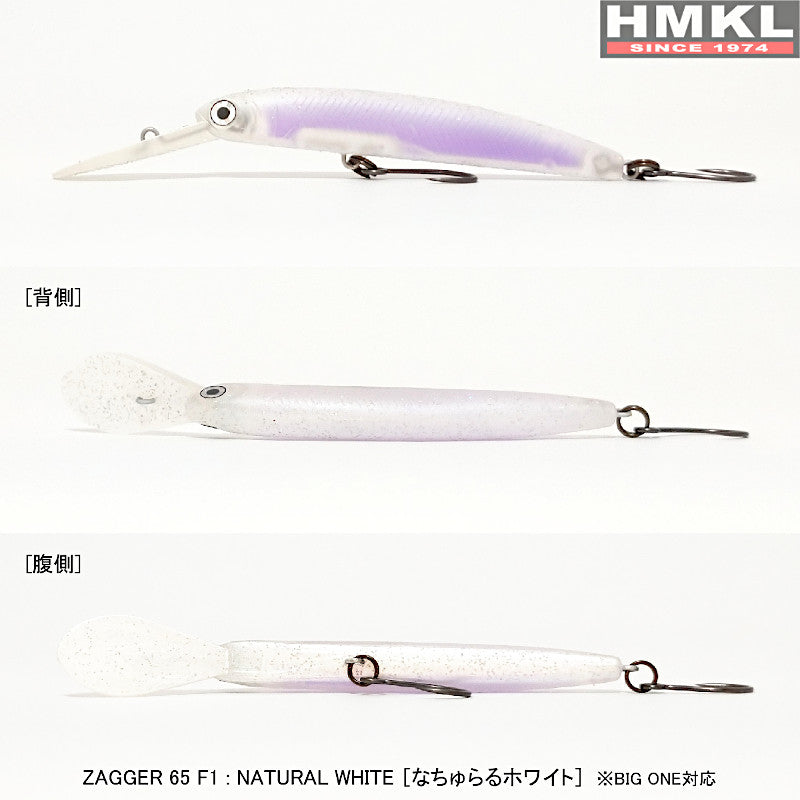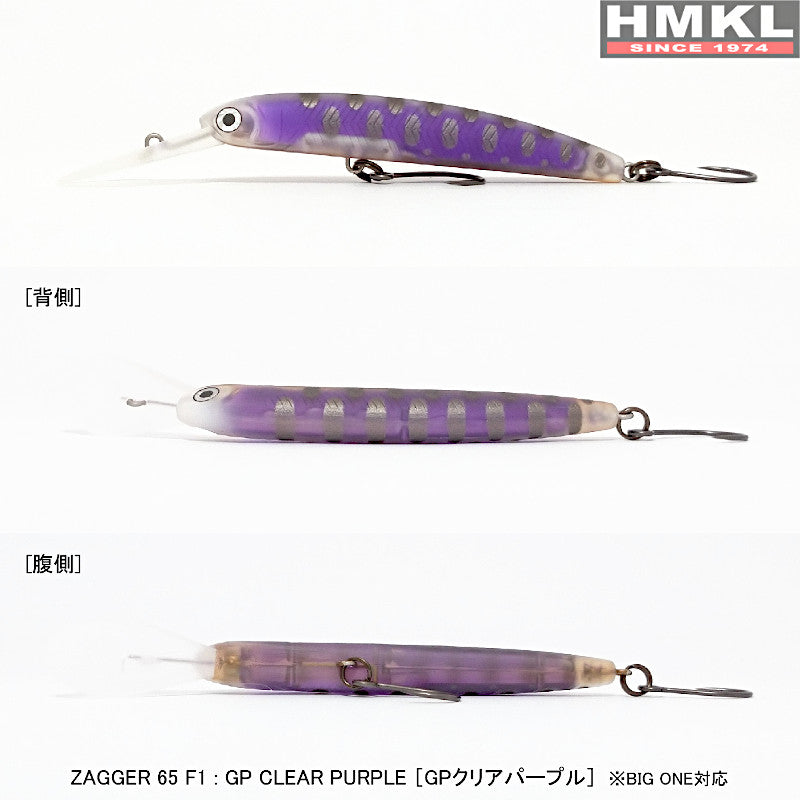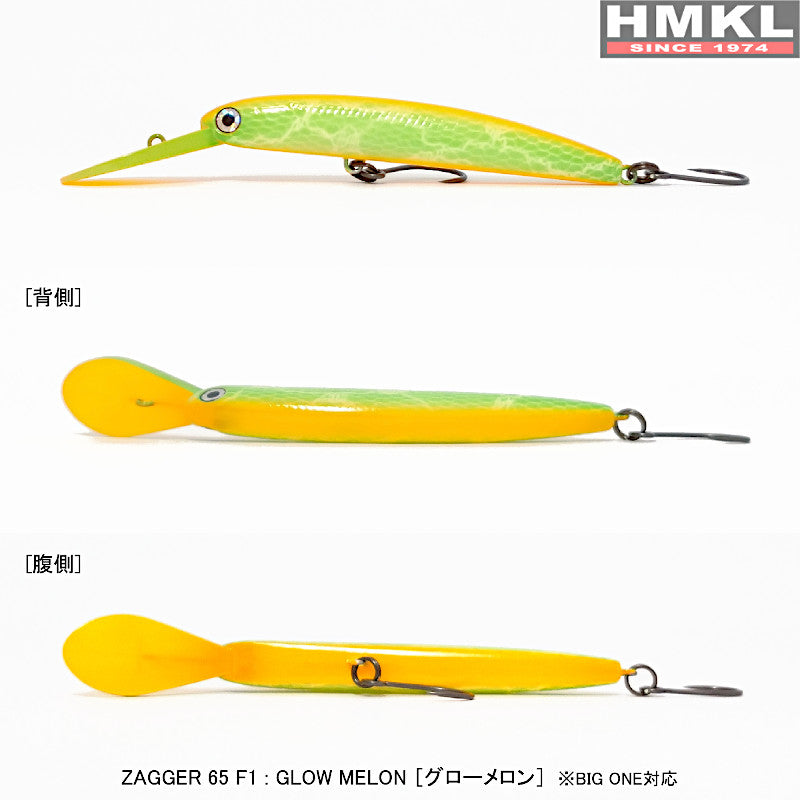 ZAGGER aiming for offshore trout! A versatile area minnow that can explore deeper ranges than 50F1!
◆Spec
Type: Floating
Length: 6.5cm
Weight: 3.0g
Hook: BIG ONE specification VANFOOK PL-51BL #4 (common to front and rear)
Normal specification [Belly] VANFOOK ME-31BL#6 (Only Yamame color is equipped with #4)
[Tail] VANFOOK SP-31BL#7
◆ Product description
The ZAGGER 65 F1 is a high floating model of the ZAGGER 65 series that appeared following the ZAGGER 50 F1, which is no exaggeration to say that it revolutionized area trout minnows.
Compared to the 50F1, it reaches farther and deeper, so it is possible to attack a wider target zone where fish are. In addition, the stop-and-go floating action by twitching and digital winding can be used with the same feeling as the 50F1.
As a result of pursuing body balance and ease of use, the front hook is set to the back of the needle tip, and the rear hook is set to the front of the needle tip. In field tests conducted in areas all over the country, we have achieved surprisingly overwhelming fishing results that do not make you feel the size of 65 mm for fish.
◆This is Takeda from Fish Hook!
Colors produced by MAT Yuma Shigeta are available! Personally, I recommend GP clear purple. It has the potential to catch not only large trout but also regular size trout.