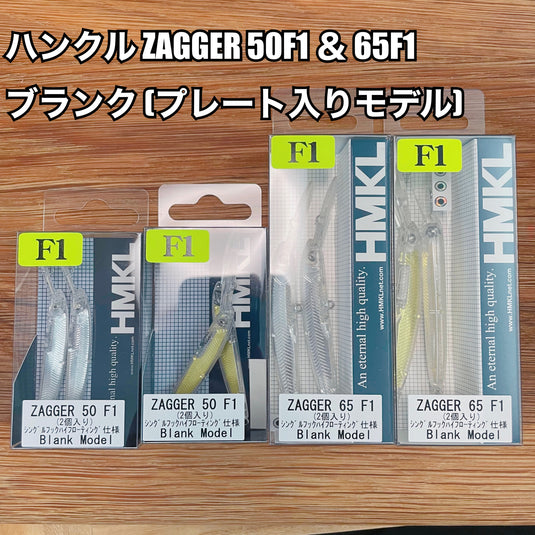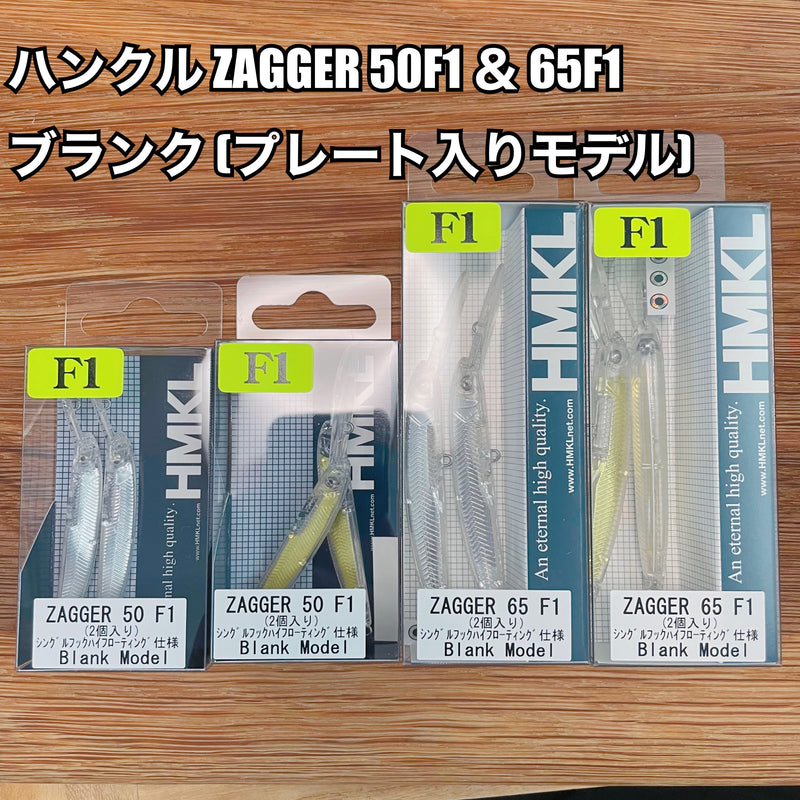 A blank model of the Hankle Zagger series with infinite possibilities! !
◆Spec

・50F1 Length: 5cm
・65F1 Length: 6.5cm
◆ Product description
You can paint it in your own original color, or you can use it with the clear body.It is a blank model with infinite possibilities.
2 blank models and 4 eye stickers are included, but the price is about the same as a painted product, making it a great value.
*There are no accessories other than eye stickers, so please prepare hooks, split rings, etc. by yourself.