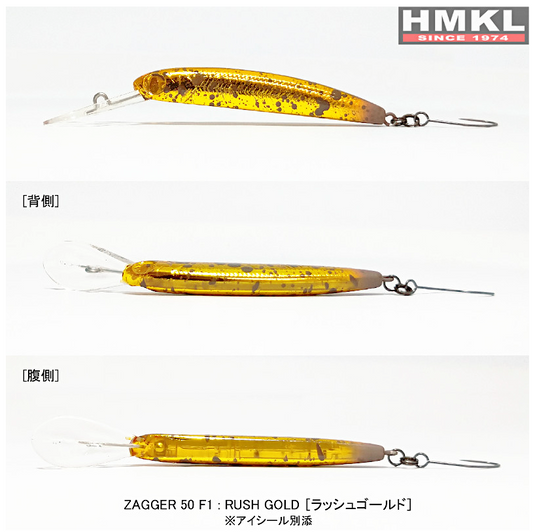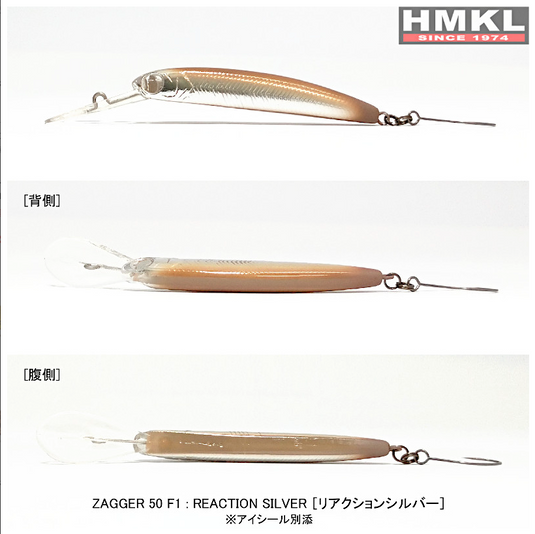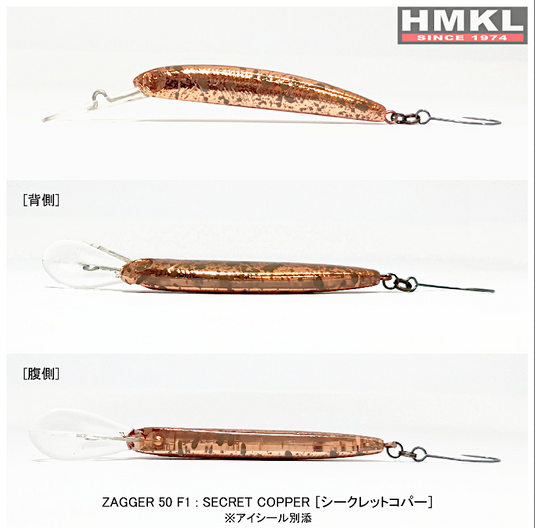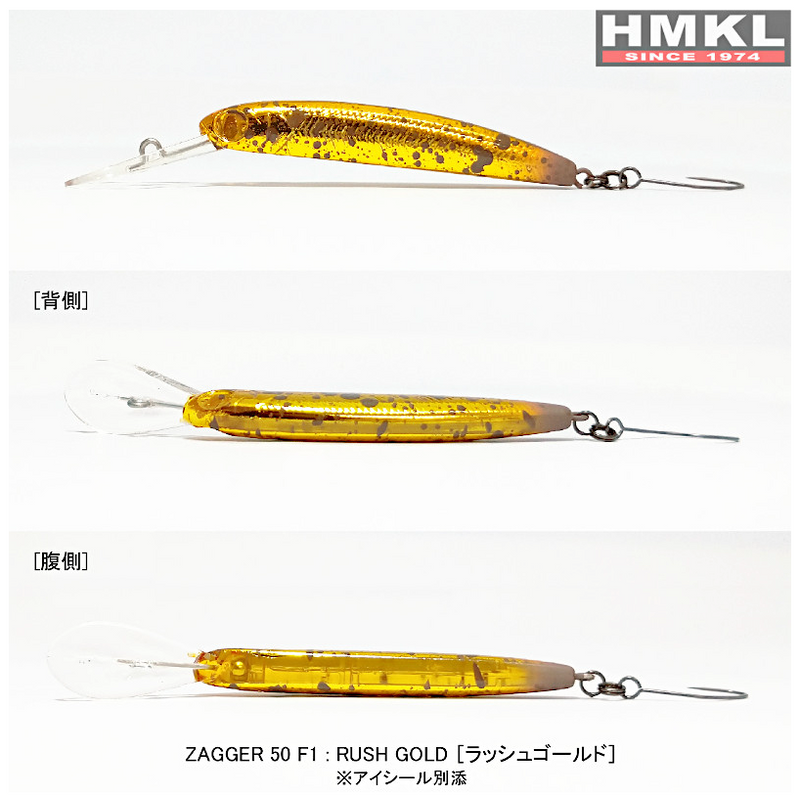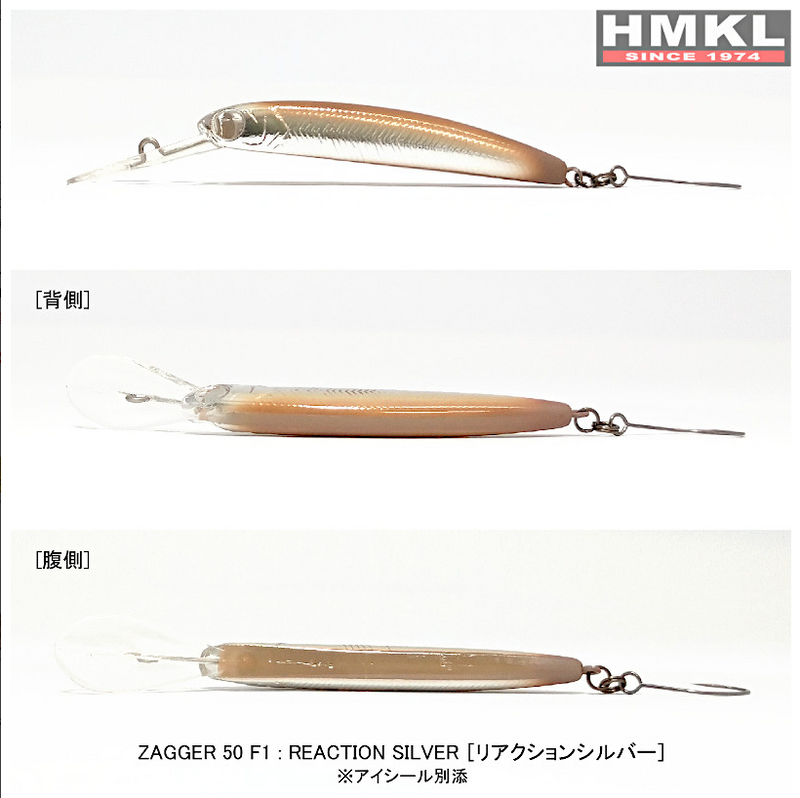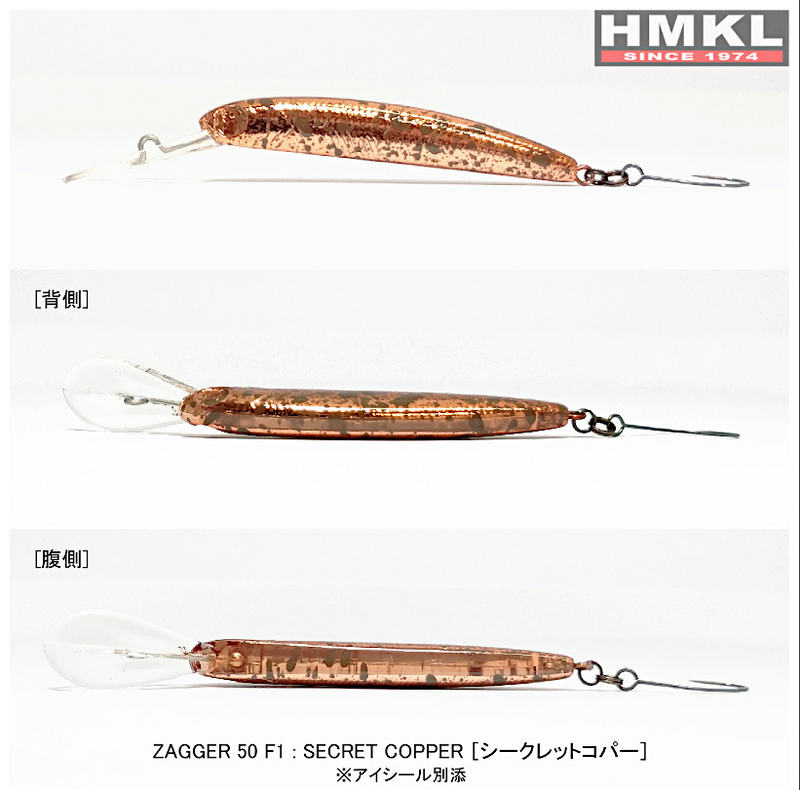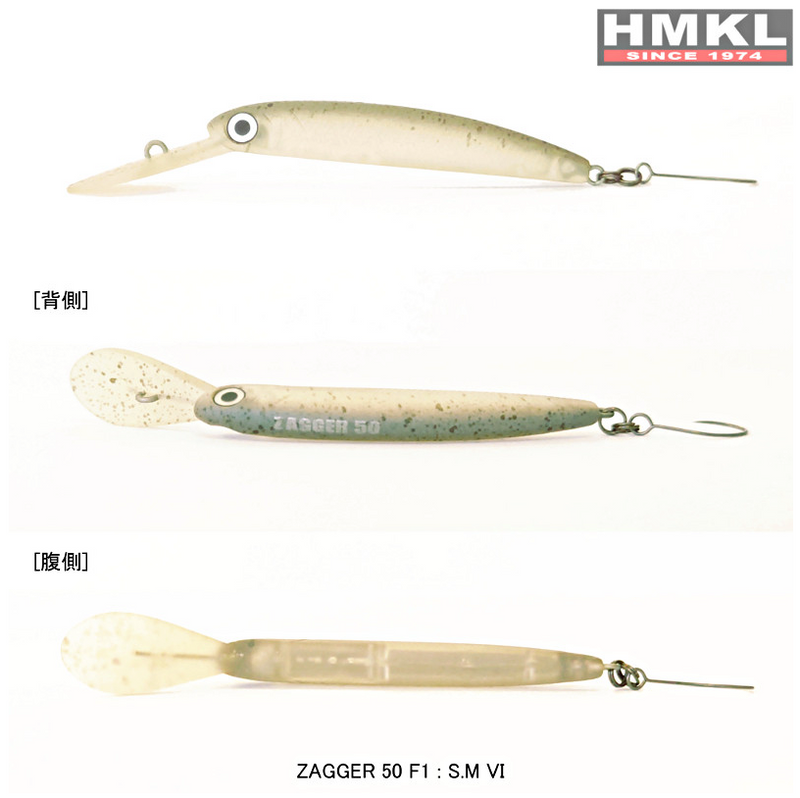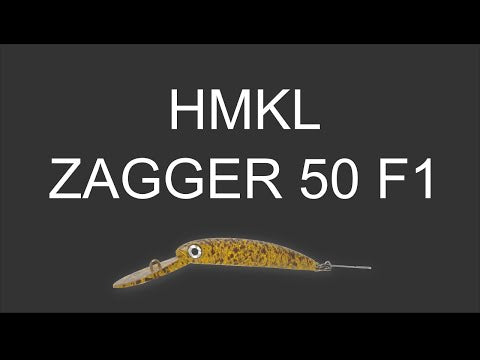 ZAGGER 50 F1, the originator of floating minnows! A standard and universal model for area minnowing.
◆Spec
Type: High Floating & Single Hook
Length: 5cm
Weight: 1.5g
Hook: VANFOOK SP-21zero #8 (normal model)
Velvet Arts Yudai Ito collaboration color (special specification) All 3 colors
* Equipped with VARIVAS canvas #8 , eye seal attached
◆ Product description
"F1", a high floating model of the long bill minnow ZAGGER 50 developed in response to requests from many anglers participating in the tournament. It became a winning lure in the first round of the 11th Trout King Championship Expert Series and became a hot topic, and at the 16th Trout King Championship Round 1, Lake Hiratani Fishing Spot, it became a winning lure every day in the pair series and trial series. I have achieved it.
ZAGGER 50 F1 is a minnow that invites bites with vertical zigzag movements created by repeating jerks (or twitches) and pauses in a constant rhythm. In order to brush up this action, I pursued "buoyancy". In order to attract the trout's attention by surfacing as quickly as possible when posing, we have tried to reduce the weight as much as possible by removing the belly hook.
It is no exaggeration to say that it is already a standard among standard area minnowing, but its power is still alive and well.
◆This is Takeda from Fish Hook!
ZAGGER 50 F1 that existed before the word "magic jerk" was born. It is also famous for becoming a winning lure in the Trout King Championship. Fish Hook is the absolute champion Velvet Arts representative Yudai Ito and Yukio Matsumoto of Rodeo Craft have collaborated on colors! Compared to the regular model, Mr. Ito's model not only has a canvas hook, but also has a different split ring. !