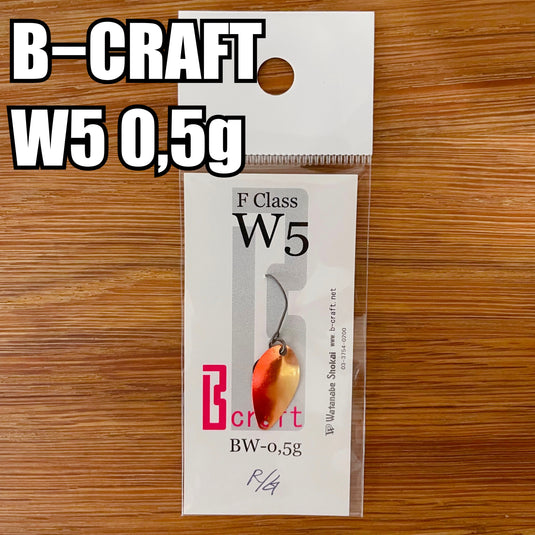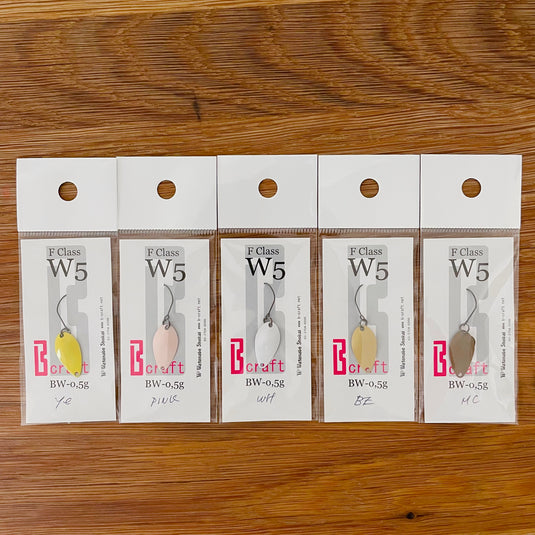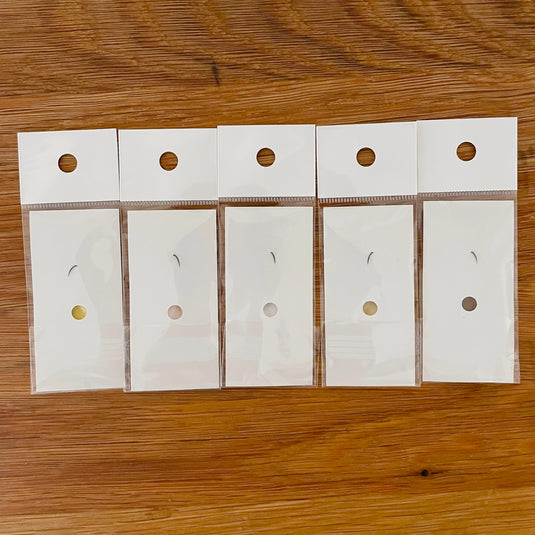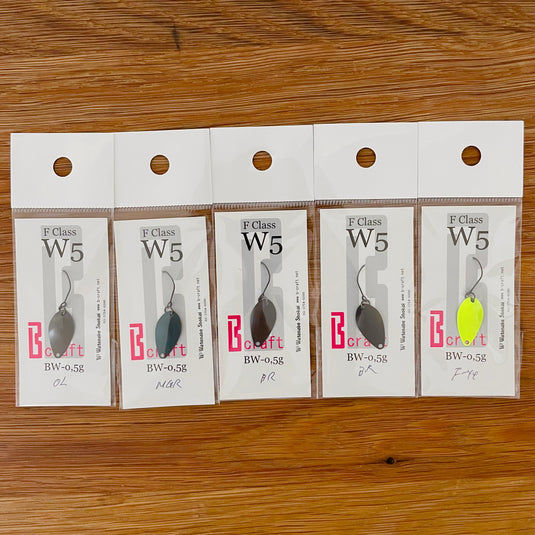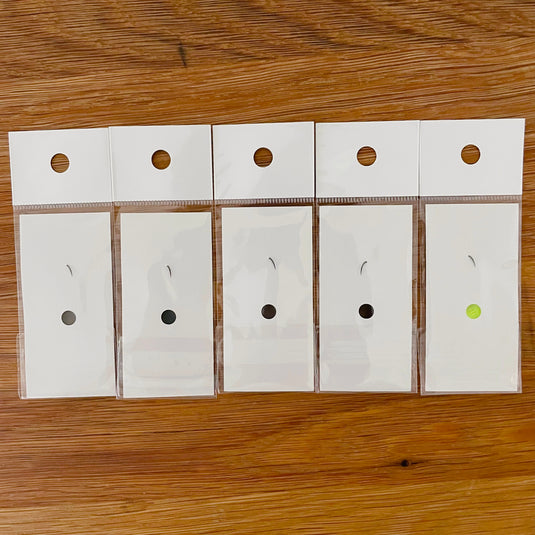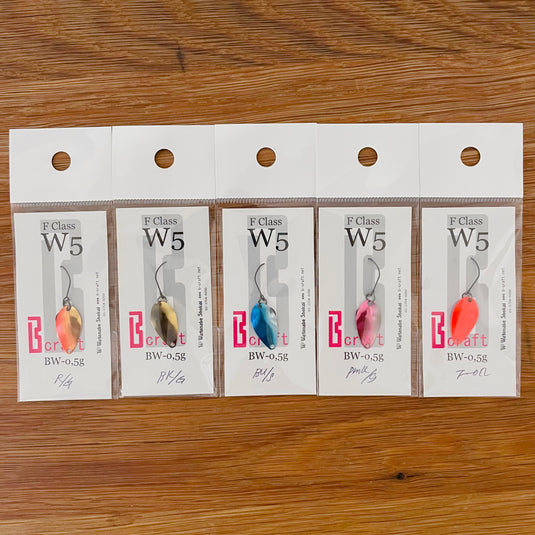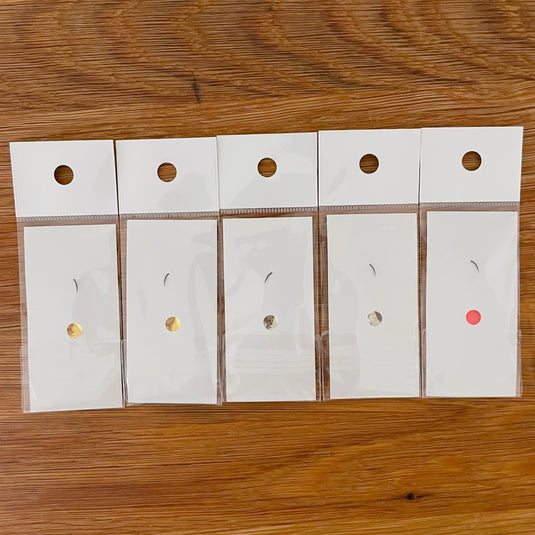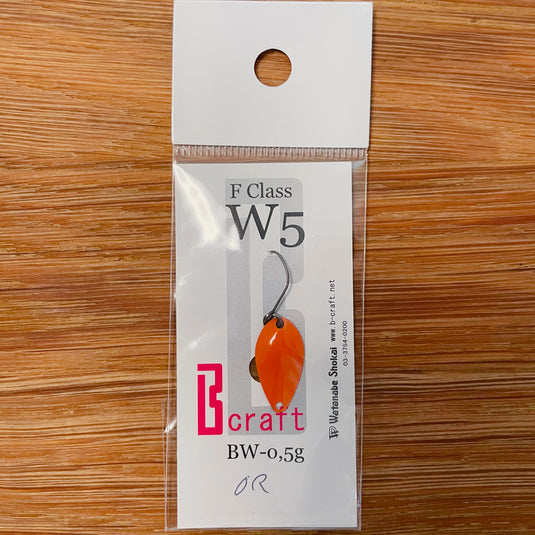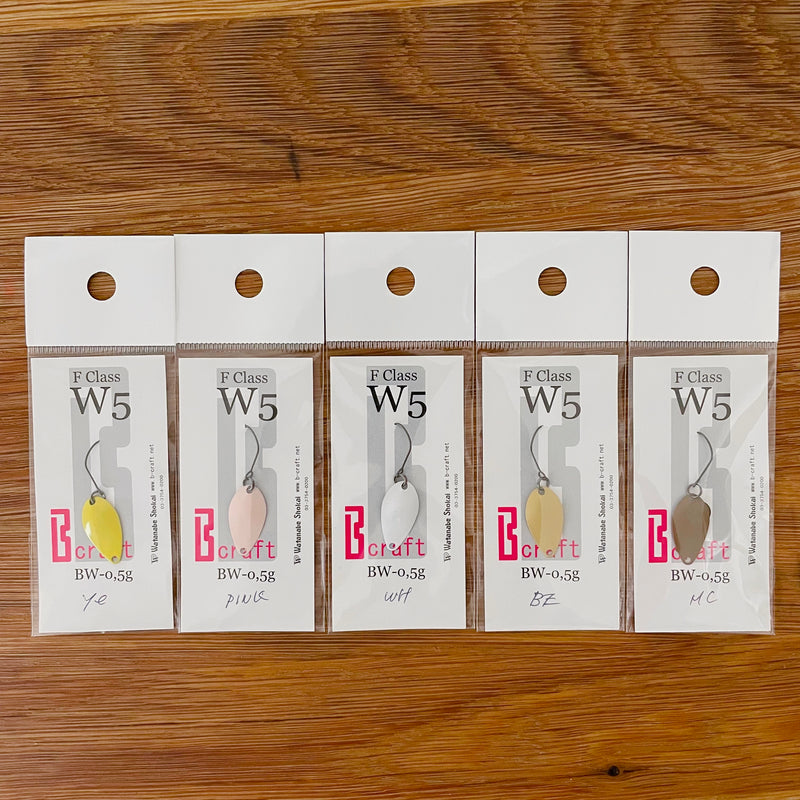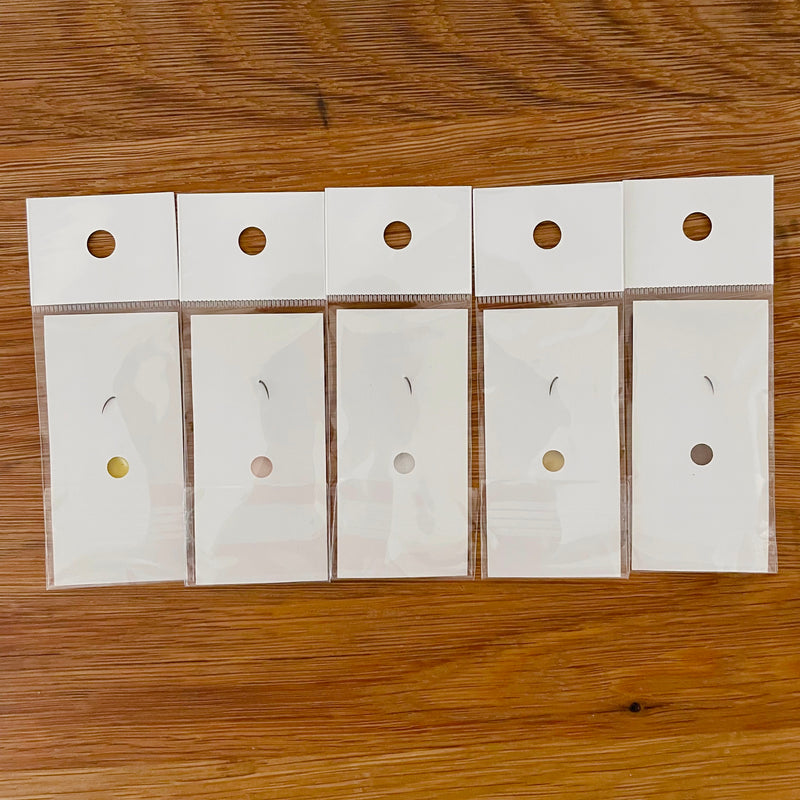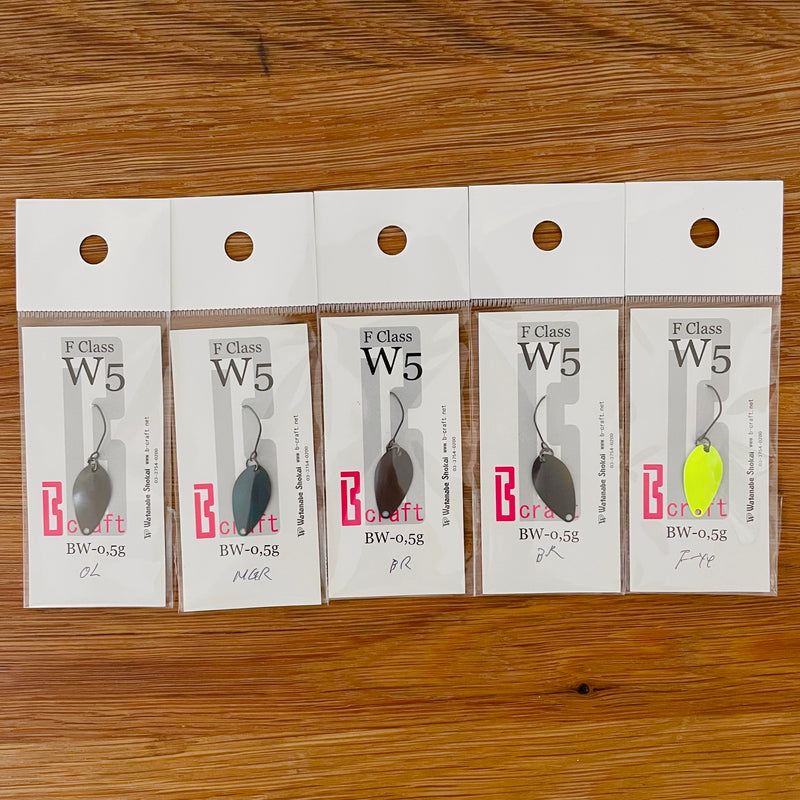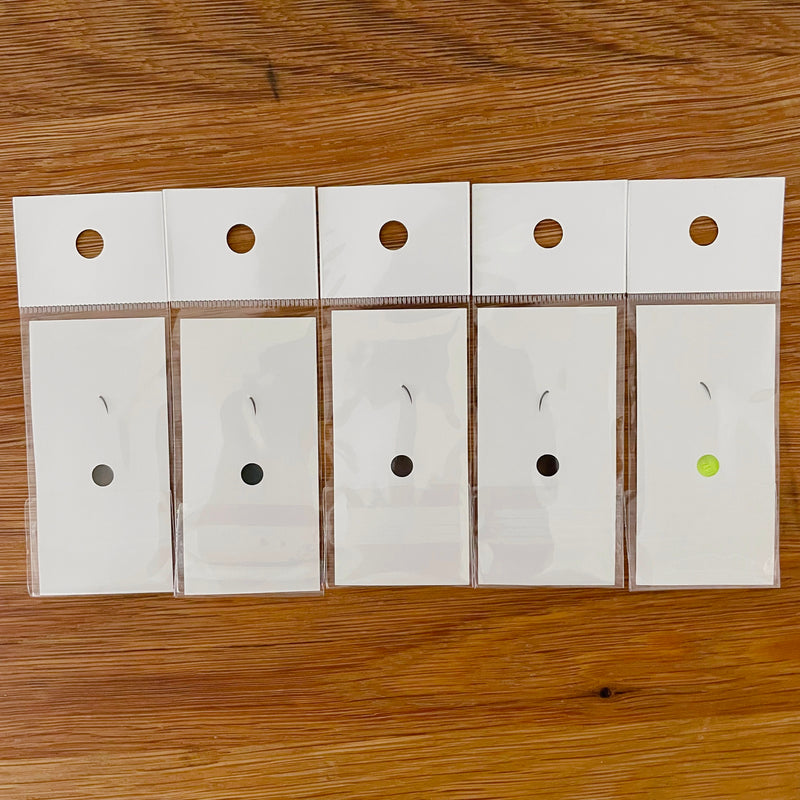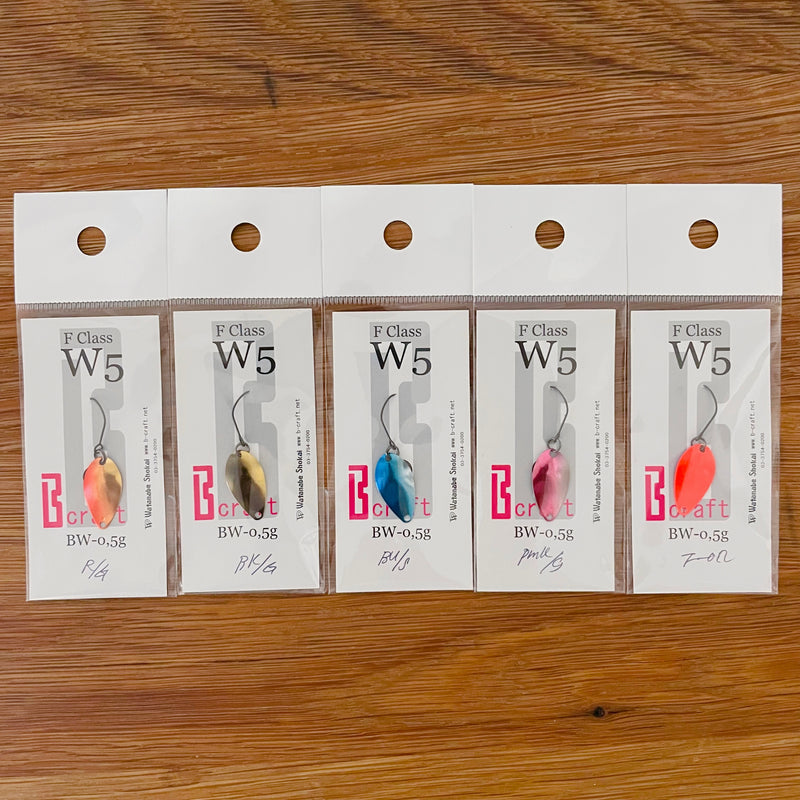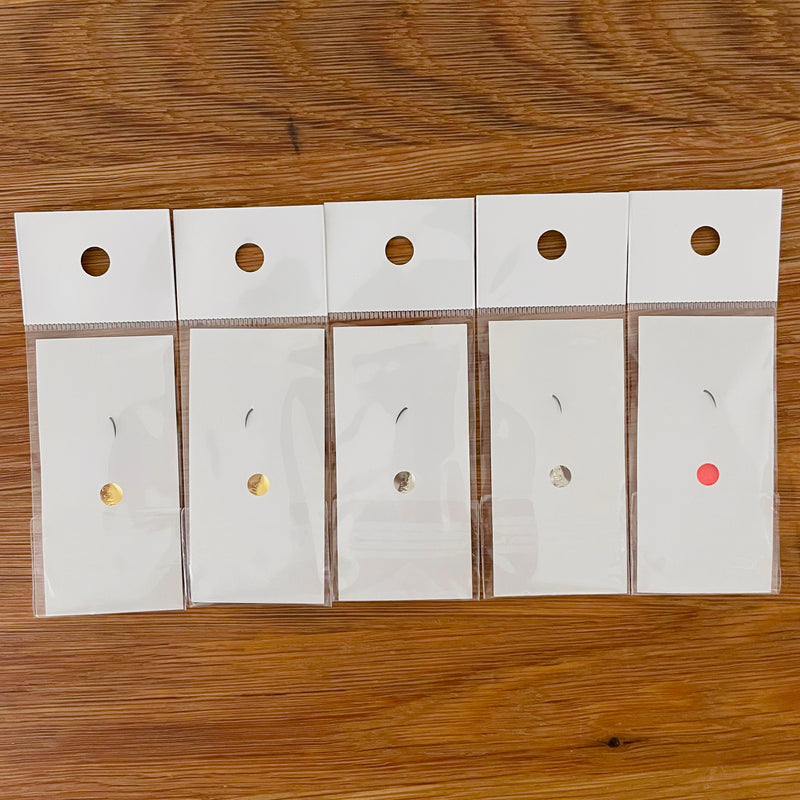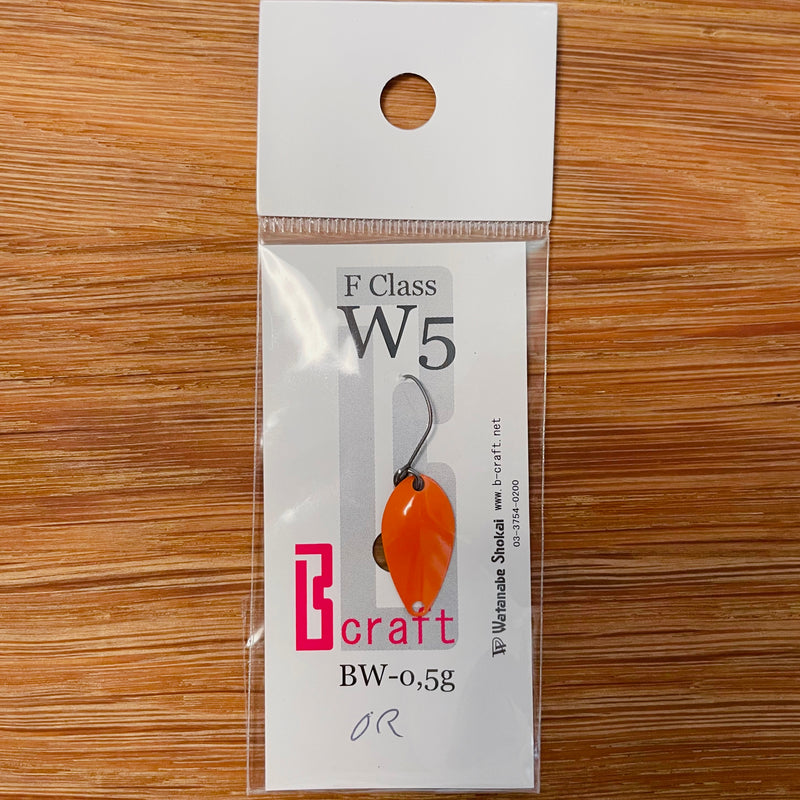 For experts! Ultra-thin spoon B-CRAFT born in Asaka Garden! !
* Due to the characteristics of the product, the coating film is thin to achieve the ultimate thinness. Please note.
◆Spec
Length: 20mm
Weight: 0.5g
◆ Product description
An ultra-thin spoon born from Asaka Garden
Born from the easy-going area, Asaka Garden.
Feather blade microspoon for ultra-high pressure.
Wide type B-craft F Class W5 0,5g
N (Narrow)...Fine wobbling action
W (Wide)...Large wobbling action
◆ This is Takeda from Fish Hook!
If you've been to Asaka Garden, I'm sure there are some of you who know about it. We have started handling B-CRAFT! While saying... It's a spoon for super experts. Please purchase only those who can do total setting of lines, hooks and snaps. If you break the balance of the tackle setting, you can't get the original performance. On the other hand, if you can use it properly, it will become a super powerful weapon.