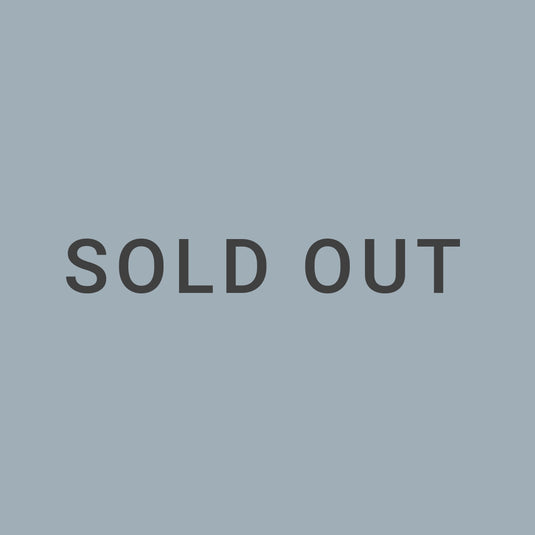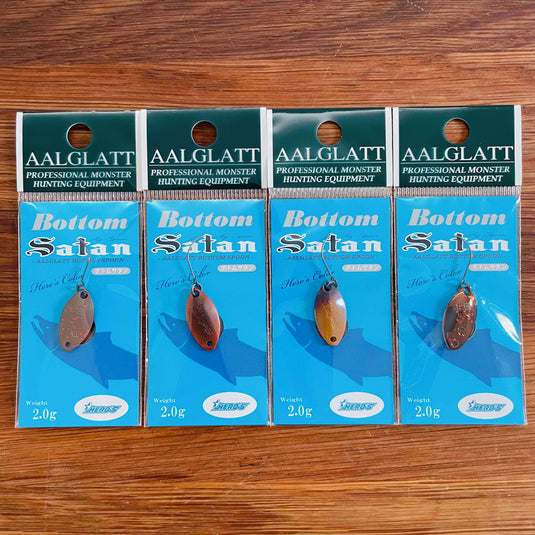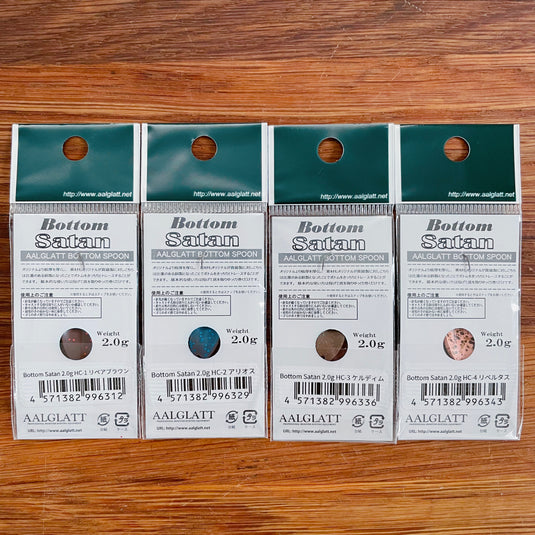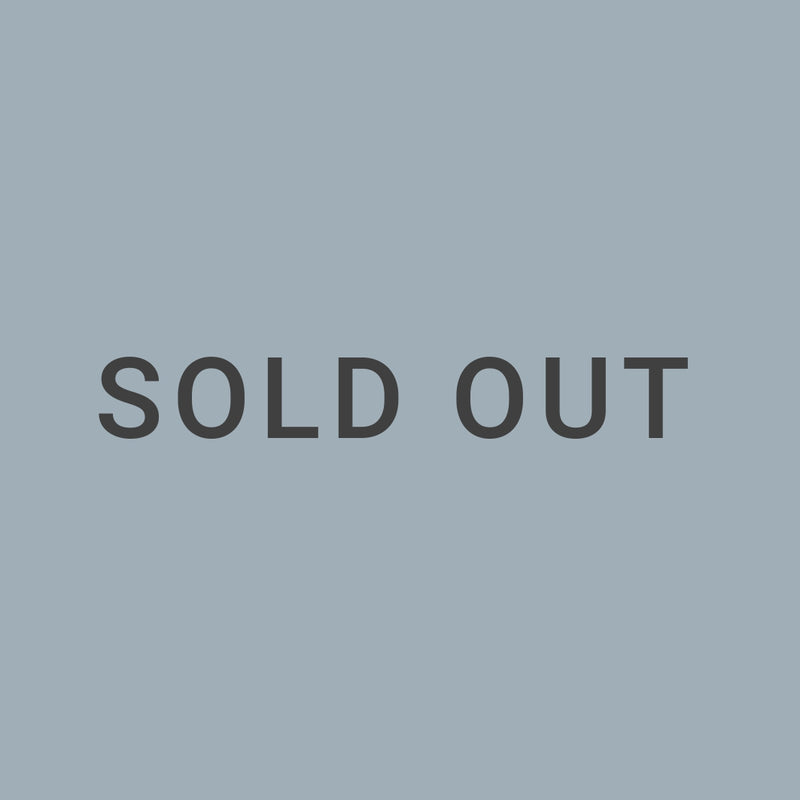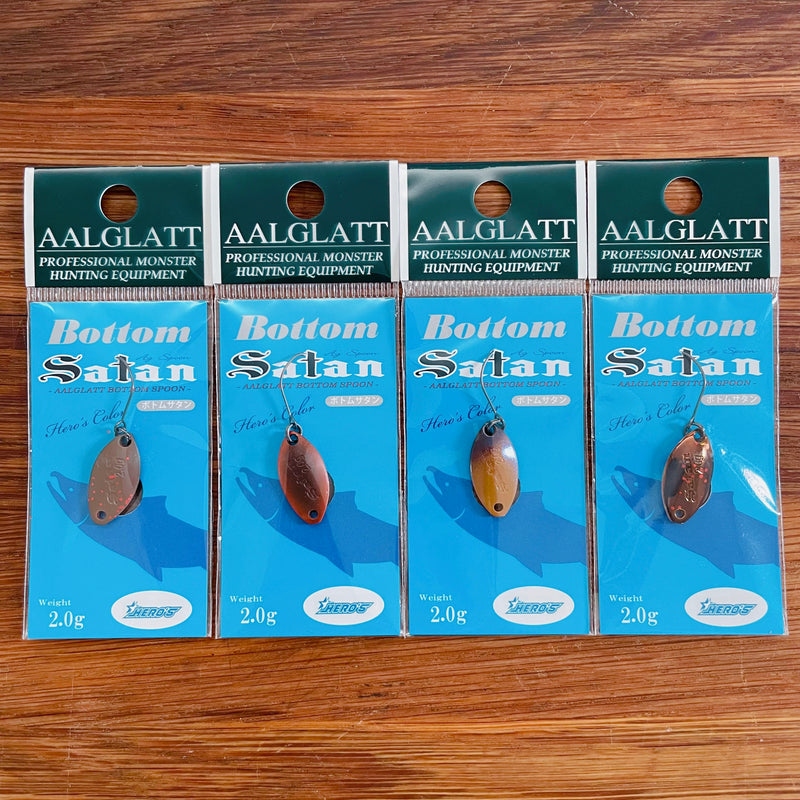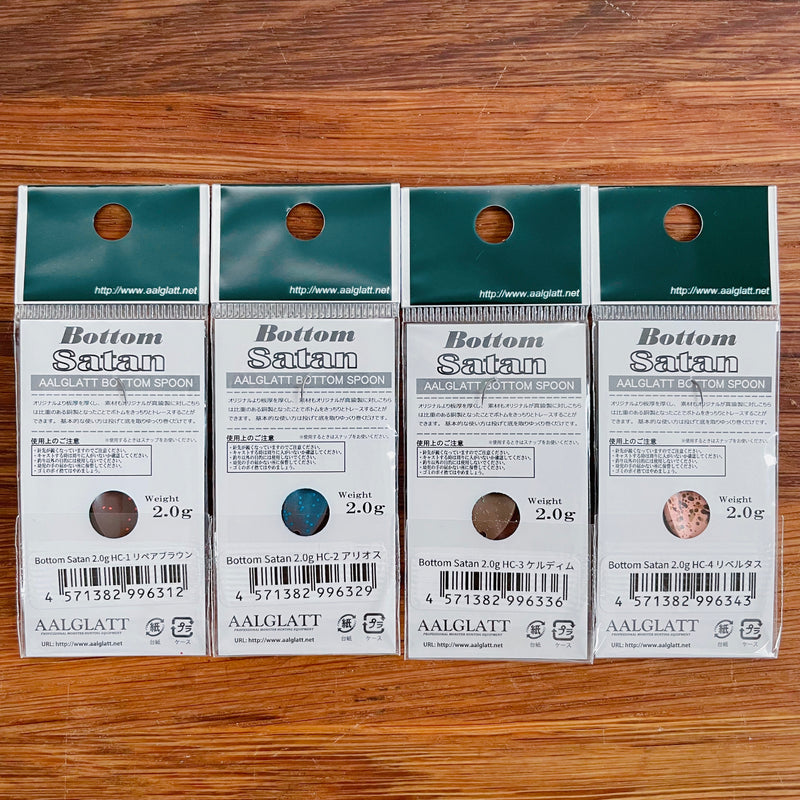 ◆Spec
Length: 20mm
Weight: 2.0g
Hook: VANFOOK SP-31F ( #8)
◆ Product description
■Bottom Satan 2.0g ( copper )
While keeping the satin silhouette as it is, the board is thicker, and the material is made of copper, which has a higher specific gravity than the original brass, so you can trace the bottom exactly.
The basic usage is to throw it and sink it to the bottom ( bottom ) , then slowly roll it up.
◆ This is Takeda from Fish Hook!
The 1.7g bottom satan is brass, while the 2.0g bottom satan is copper. This allows you to pull the bottom cleanly. There are various ways to use it, such as bumps, digital rolls, and just rolls! We recommend PE or Fluoro for the line!