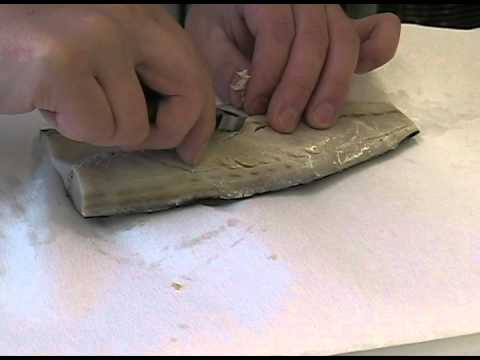 The ultimate tool for masters that sushi chefs love: "Bone-nuki-Meijin"
◆Spec
Size: W37mm x L128mm x D8mm
Cutting Edge Width: 8mm
Mass : 89g
Material: High-grade special stainless steel
◆ Product description
✔ Easy to grip, so you won't get tired, and you can do fast master craftsmanship.
✔You can work faster with less fatigue with a light force of 1/10 to 1/20 or less than conventional.
✔ With its unique cutting edge, it is unlikely that the bone will be cut in the middle.
✔ Made of stainless steel and designed for long life.
◆This is Takeda from Fish Hook!
A boning master introduced at a managed fishing spot where you can catch large fish. The reason is that the boning is accurate and overwhelmingly fast! In addition, I think that it can be used for a long time because it has robustness suitable for the price. Not only big ones, but also regular-sized rainbow trout can be handled in a short time!