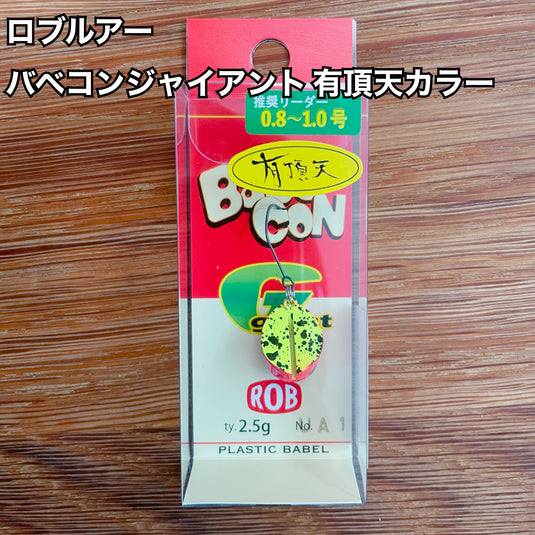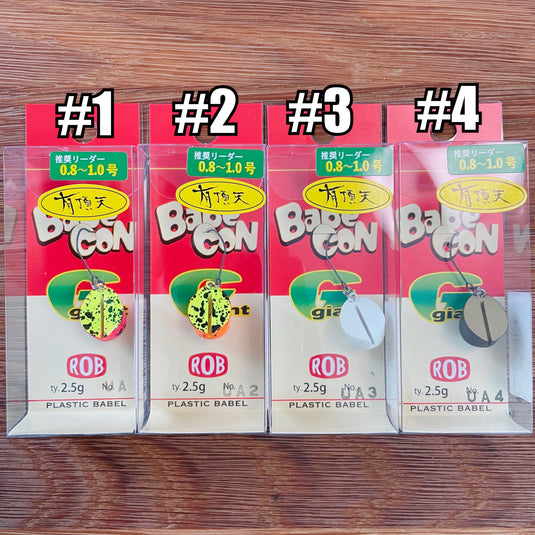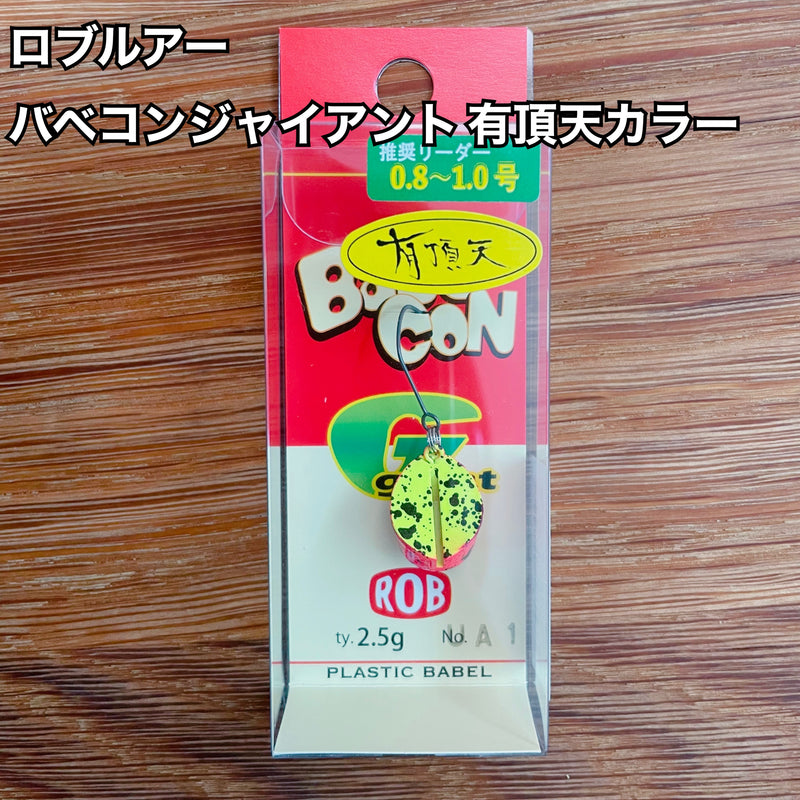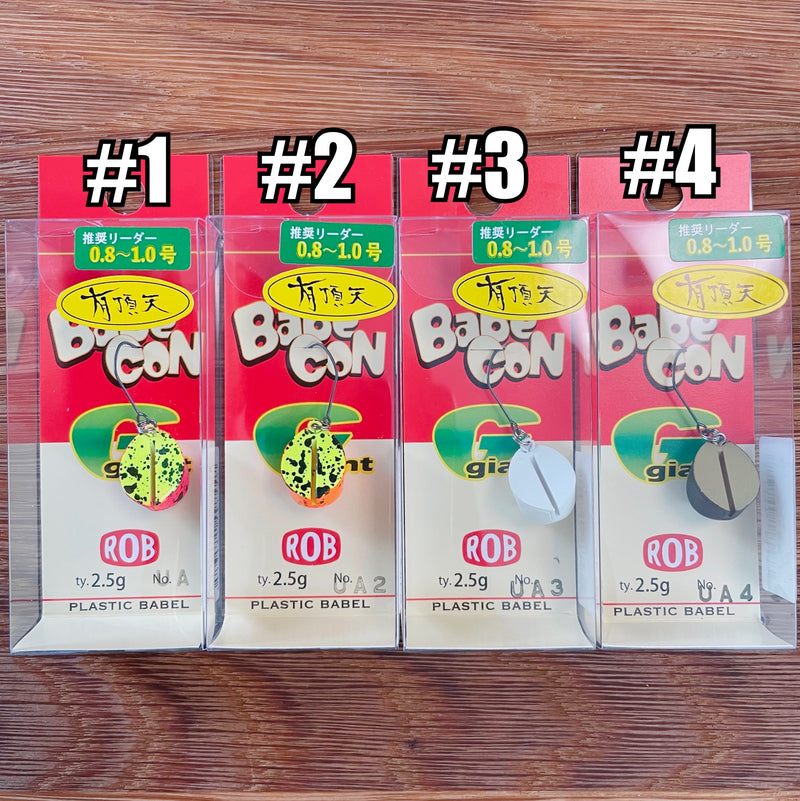 Babecon giant hollow plastic babel! !
◆Spec
Total length: 15mm
Width: 12.3mm

Height: 9.8mm

Weight: 2.5.g

Hook: Rush hook #10

◆ Product description
Due to the hollow structure, it falls slowly with an air hole specification even though it weighs 2.5g. Achieve slow fall of heavyweight lures that could not be achieved with metal lures! Like Babecon, the hook slit holds the hook firmly!

◆This is Takeda from Fish Hook!
We have started handling Rob Lure's products! The Babecon series is a lure that captures the eating habits of fish in managed fishing spots. The major difference from fish in the natural world is that pellets are the staple food. In other words, it can be said that one of the characteristics of fish in managed fishing spots is that they react sensitively to falling objects. If you hear words like "tate" or "vertical fishing" at a managed fishing spot, remember that you are fishing with simulated pellets. Please check the regulations of the management fishing spot when using it!