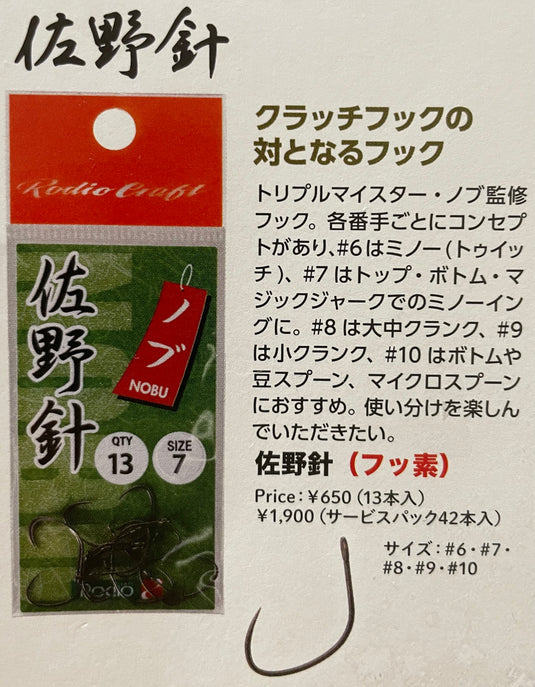 A triple meister paired with a clutch hook, commonly known as a hook supervised by Mr. Nobu
◆Spec
Normal pack: 13 pieces
Service pack: 42 pieces
◆ Product description
Hook supervised by Triple Meister Nobu. There is a concept for each number, #6 is minnow (twitch), #7 is for top, bottom and magic jerk minnowing. #8 is recommended for large and medium cranks, #9 for small cranks, and #10 for bottoms, bean spoons and micro spoons.
◆This is Takeda from Fish Hook!
I am grateful that there is a hook concept for each count as a guideline for users! Personally, I use Sano needles in areas where large fish are also mixed. It is also a point that it is difficult to stretch compared to the clutch hook. If you remember the clutch hook for fishing where line tension is not applied, and the Sano needle for fishing that is hung from the angler's side, it may be a guideline for proper use!