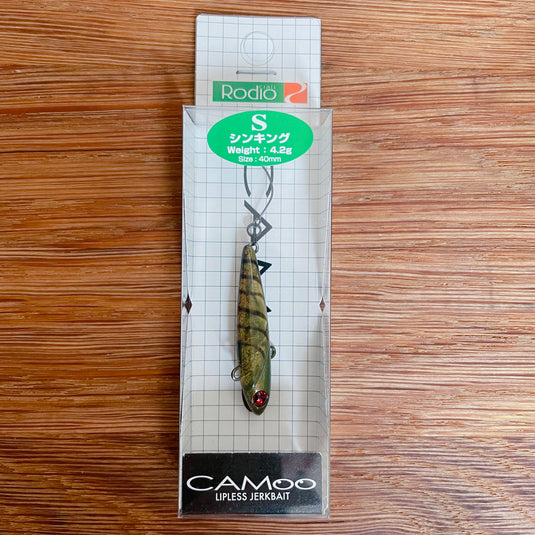 Kamu lipless jerkbait
◆Spec
Type: Sinking
Length: 40mm
Weight: 4.2g
Hook: Clutch hook (#8)
◆ Product description
High-speed dirt that attracts fish
Kamu's high-speed dirt stimulates the fish's instincts in situations where it is cut off by a slow approach. Sharp dirt attracts not only area fishing but also various fish species.
◆ This is Takeda from Fish Hook!
Recent media and SNS show that lipless jerkbaits such as dirt run, pogo, and shine ride are very effective in bottom patterns. Camu is addictive if you try to use it in a pattern that you don't want to give up with a relatively fast movement. We have prepared colors that are versatile and edible!