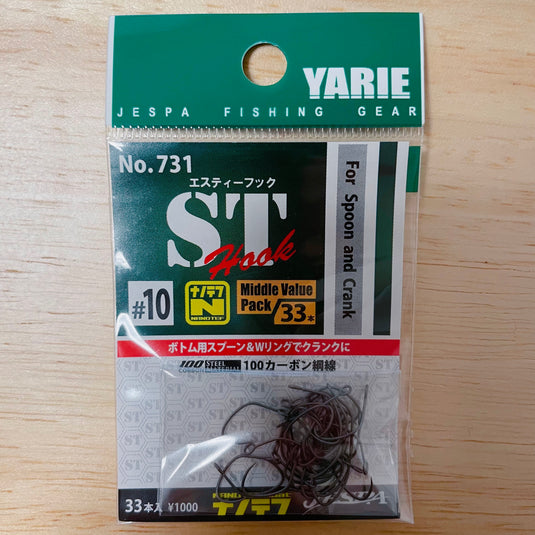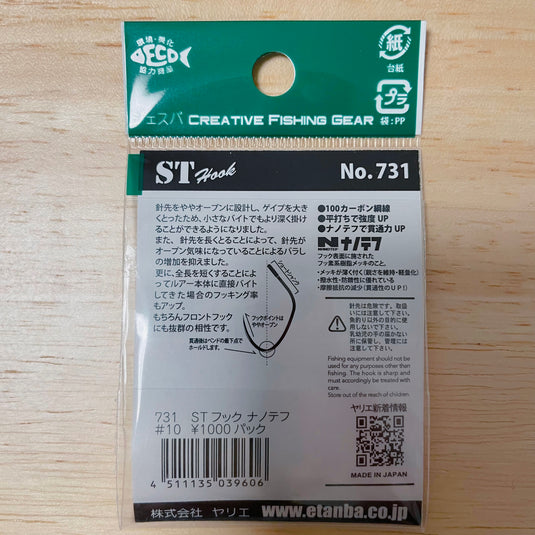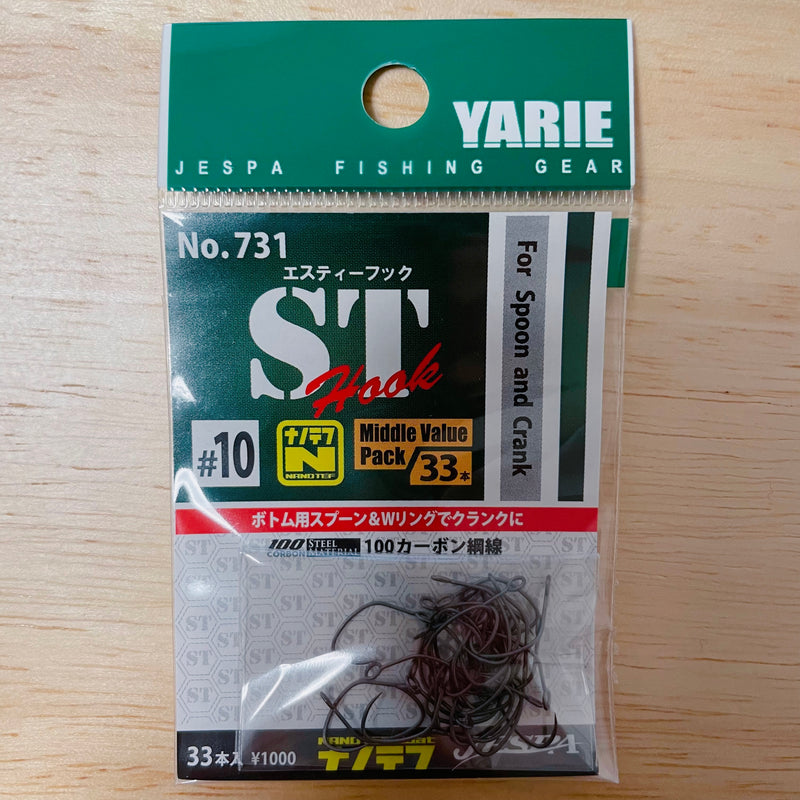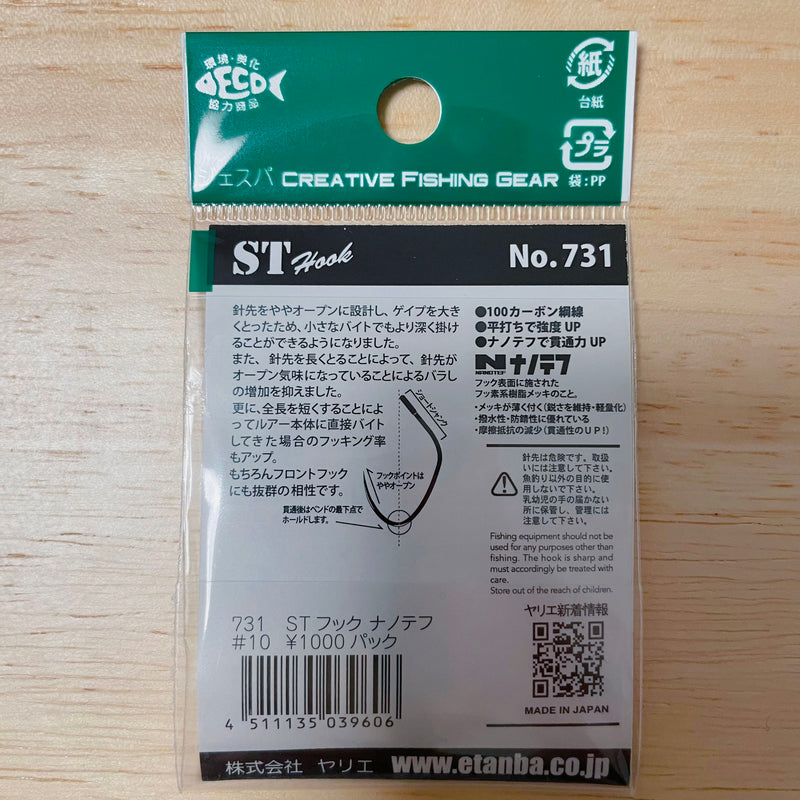 Standard equipment for popular floating minnows! ST hook with increased penetrating power with nanotef processing!
◆Spec
#10 33 pieces (value pack)
#10 15 pieces (regular pack)
◆ Product description
A long-awaited nanotef-coated hook that retains the advantages of the ST hook. Nano-Tef processing that keeps sticking every time tension is applied realizes deeper hooking and reduces breakage in wide gape. It is the hook which is most suitable for the spoon for the bottom on the crank.
◆This is Takeda from Fish Hook!
This is the standard hook of the Disprout "Eagle Player 50slim/GJ", which became a hot topic last year in the GJ aka Guri Guri Jerk! Fluorine-based resin plating is applied to the surface of the normal ST hook, so the sticking is outstanding. Although it is a premise that the drag setting is done, I personally recommend that even an unexpected big fish does not stretch easily. One of the most popular hooks in recent years!