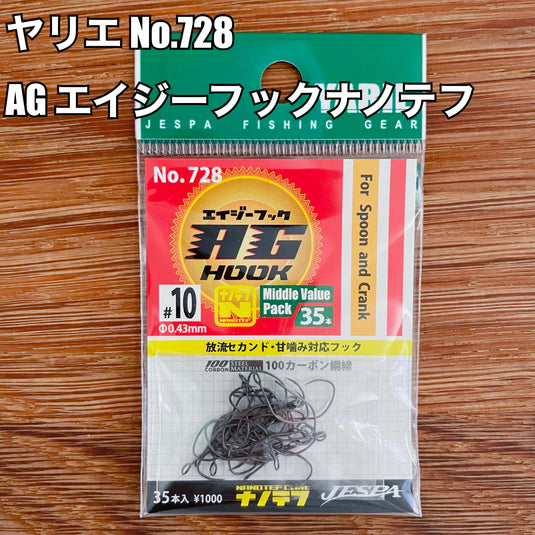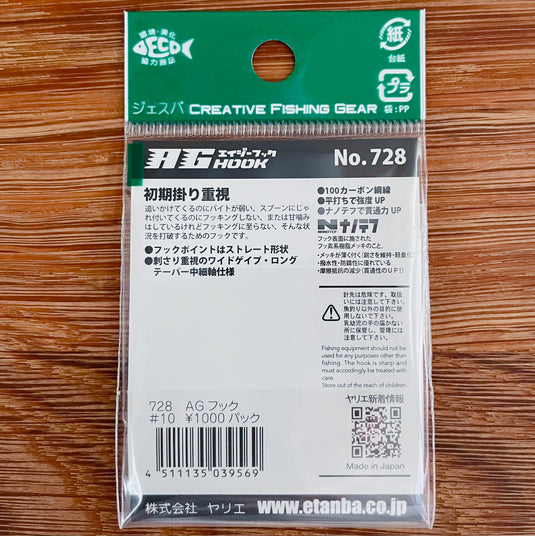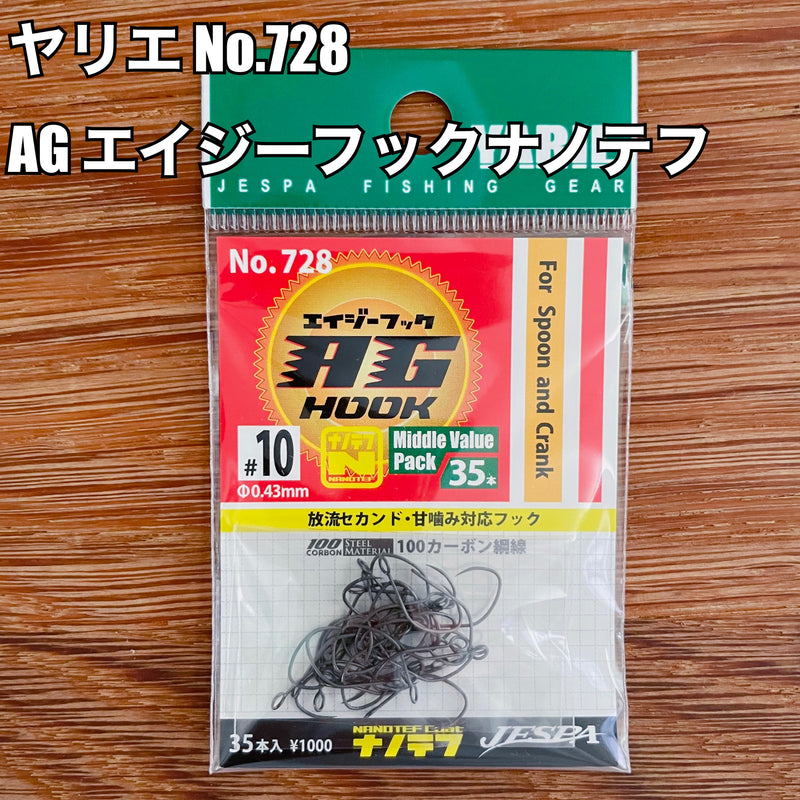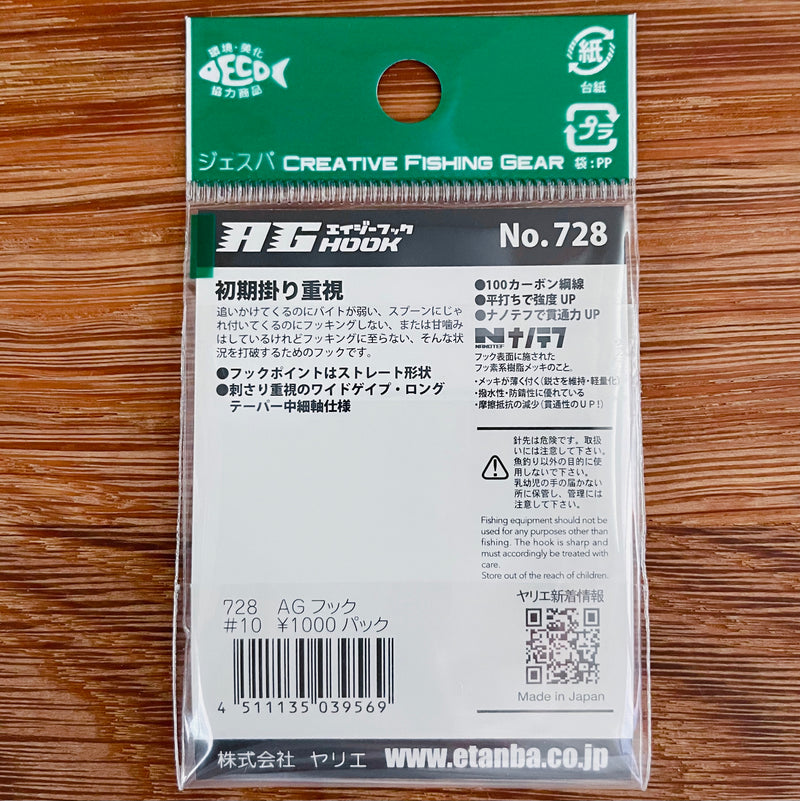 Emphasis on initial starting! I have a part-time job, but I can't get it... In such a case, Yarie's AG hook! !
◆Spec
#10 35 pieces (value pack)
#10 16 pieces (regular pack)
◆ Product description
The hook point is a straight shape. Wide gap design with emphasis on initial hooking. Using carbon 100 steel wire, nanotef processing, and flat processing have specialized penetration performance. It is recommended when there is only one here, from stocking to severe astringency. Sweet biting hook.
◆This is Takeda from Fish Hook!

Have you ever had the experience of Orz, when the high activity in the early morning or release has calmed down, and the bite is weak even though the fish are chasing it, or it bites playfully but doesn't hook? Maybe you can break it with hook setting. The AG hook, which is a hot topic on SNS and You Tube, is a hook that can handle complicated situations. Please use it especially for surface games in the summer!