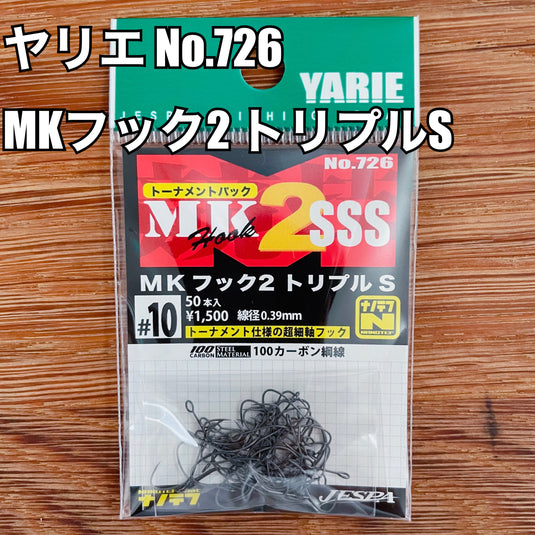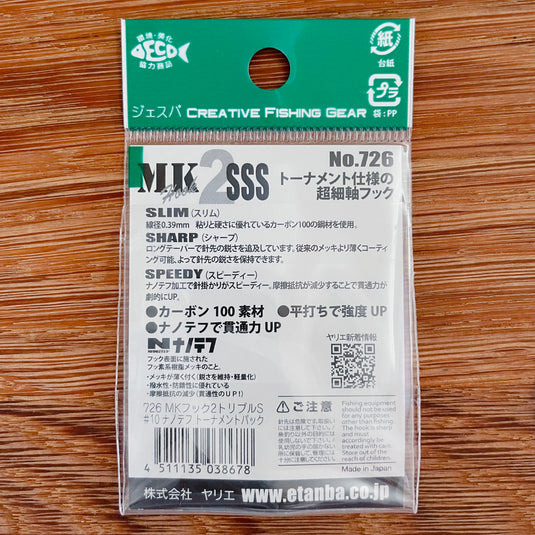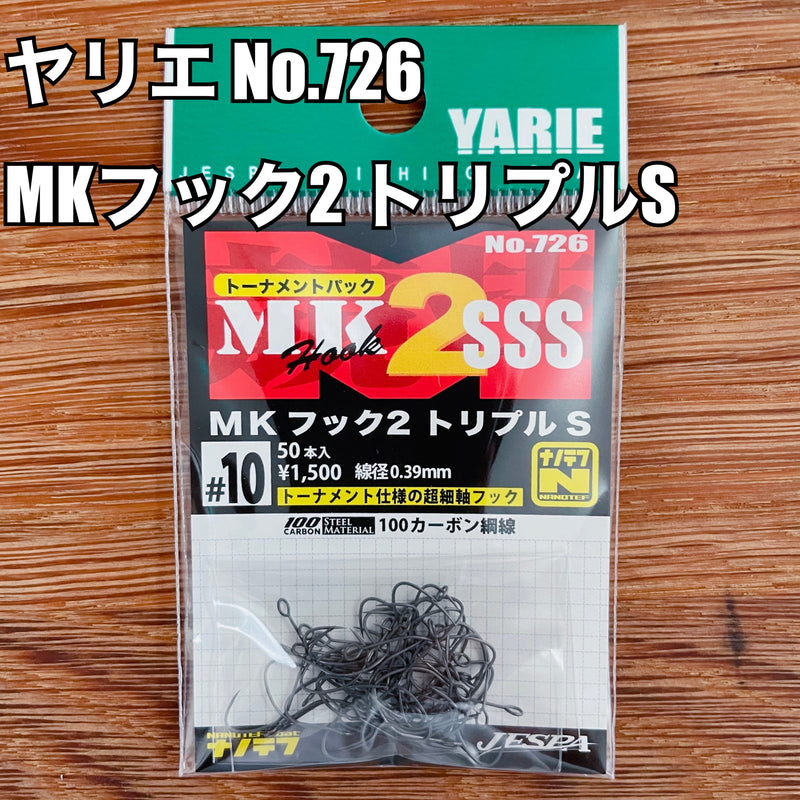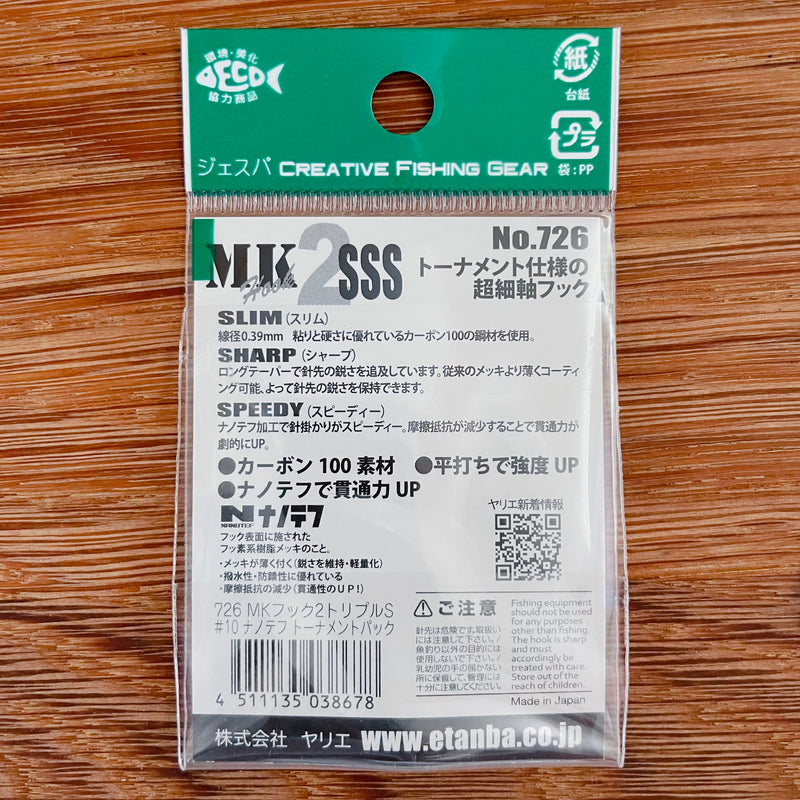 Yarie's Tournament hook. MK Hook 2 Triple S essential for microgames! !
◆Spec
#10 50 pieces (value pack)
#10 15 pieces (regular pack)
#8 15 pieces (regular pack)
◆ Product description
Tournament hook. Using carbon 100 steel wire, nanotef processing and flat beating processing pursued sharpness and durability of the needle tip. The ultra-thin shaft allows for speedy hooking and never misses even the slightest bite. Since the line is thin, please check the tip of the needle in each frame.
◆This is Takeda from Fish Hook!
Once you have mastered the use of the microspoon, you will be able to see that the number of pitches, movement of the spoon such as the wob, and hooking will change depending on the difference in the hook (fish hook). Once you can set the hook, you will be able to adjust the range according to the conditions of the day. Once you get used to the winding of the spoon, please try to challenge the world of deep hook setting. Accumulation of small differences should lead to large differences in fishing results!