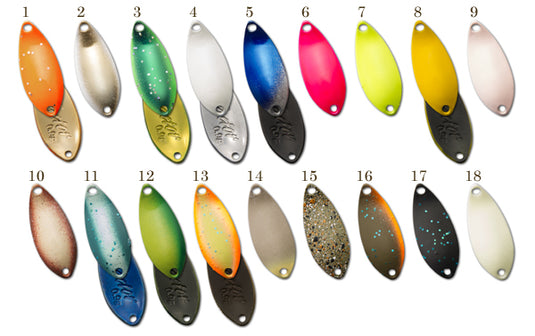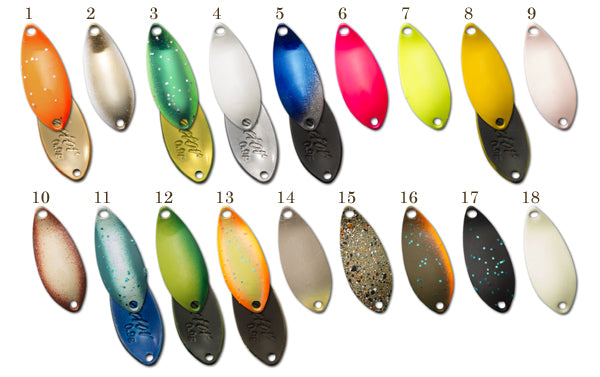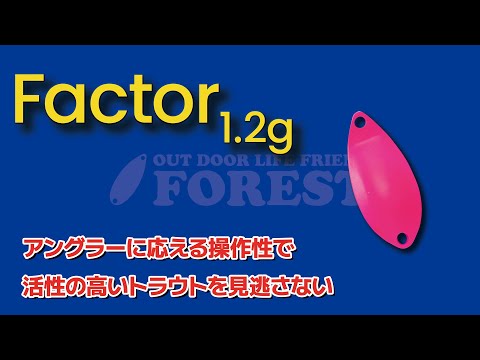 Spoon recommended by Fish Hook Crew! Forest Factor 1.2g
◆Spec
Length: 24mm
Weight: 1.2g
Hook: VANFOOK SP-31BL ( #7)
◆ Product description
It is an easy-to-use spoon that has the stable swimming, range keeping power, and swimming that attracts fish, which are the heart of the Factor series. With a factor that covers the gap between MIU , which catches highly active fish with fast swimming, and PAL , which explores slowly with stable swimming, the rotation between spoons is made clearer and it is possible to stably explore fish reactions.
◆ This is Takeda from Fish Hook!
This spoon is recommended by Crew, who has been supporting Fish Hook since its founding! Especially recommended color is 8. Second yellow. Please try it at the timing when the search type strong wave type spoon calms down about the fishing spot. It may be relatively easy to get even at mass retailers, but since we are creating a shop with Crew and the high actual fishing performance, we hope to increase the number of items in this form in the future. I think!
◆Fish Hook follower recommended color! !
・3.East Green
・5.Nightmare Blue
・8.Second Yellow
・12.Glass Olive
・16.Orange stripe
・17.Matte black (blue lame)