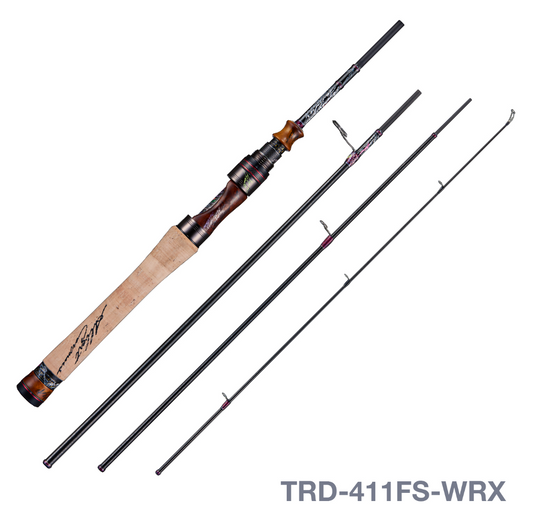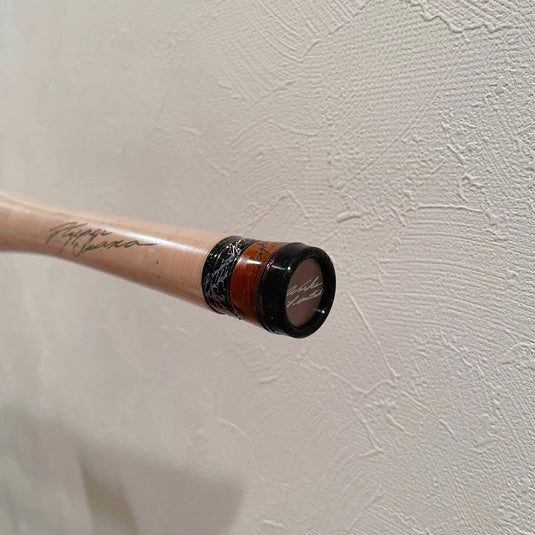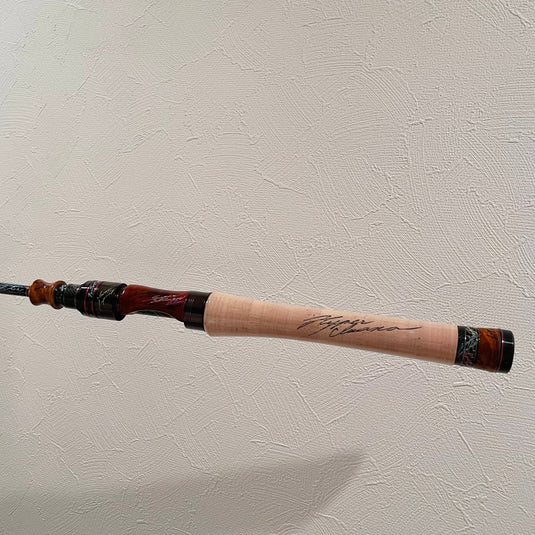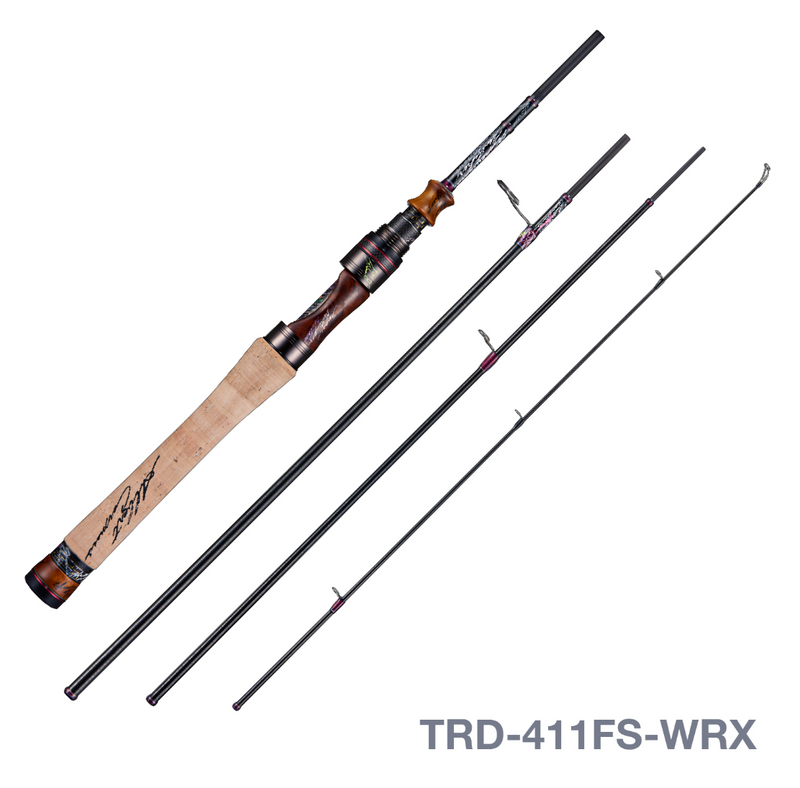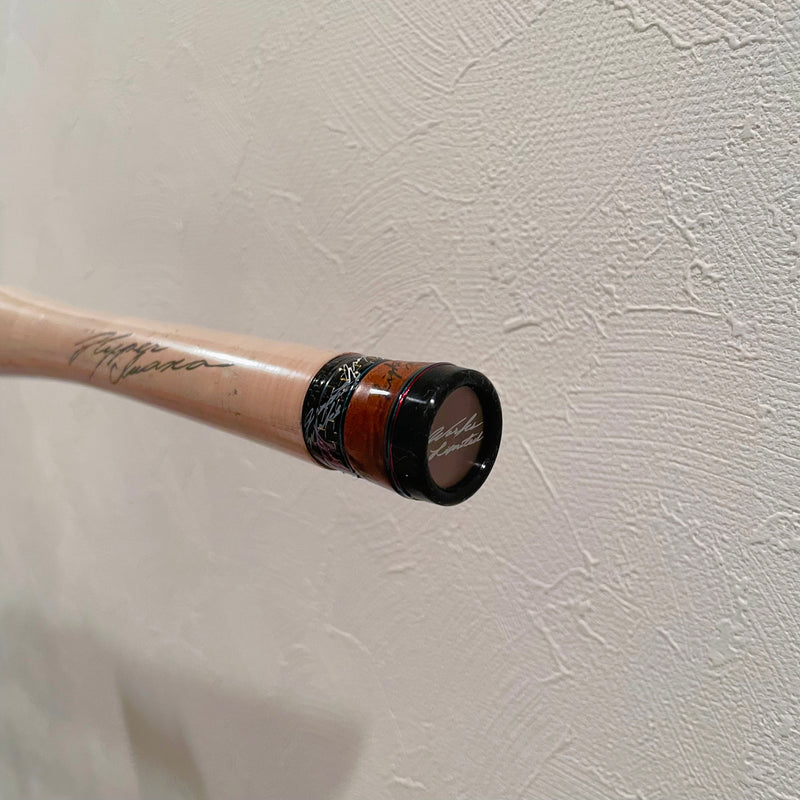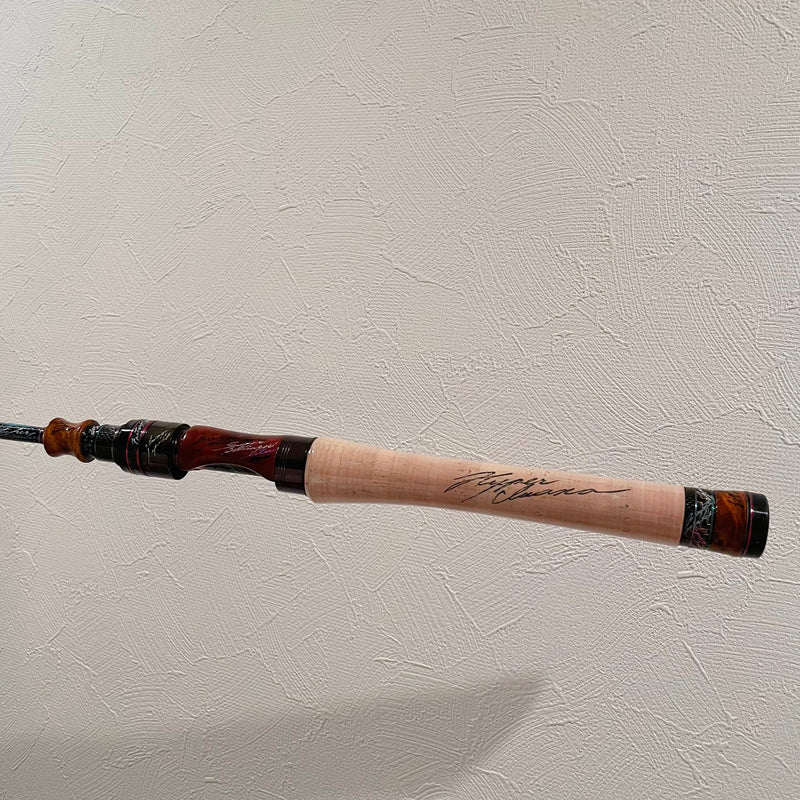 Bottom range strategy!! Comes with "Titanium TOP" & "Carbon Solid TOP"!!
*2,000 yen will be charged separately as a packing fee and a shipping fee for long items.
◆Spec
Model name: TFL62S-BTRXTi
Length (ft.): 6'2'' (1.88m)
Compatible line (lb.): 0.25 to 0.4
Recommended PE line (No.): 0.2
Fit jig(g): Zero~2.0g
Applicable lure (g): Zero~2.8g
Weight (g): 44g
◆ Product description
"Area Tournament" Yes... "Aging" Yes... Is the higher the sensitivity of the finesse rod, the better? The answer is... "YES!!" If the echo sensitivity increases, the amount of information transmitted to the hand will increase. 0.3g or less, even operation in millimeters feels realistic. Yes, there is no room for objection to "high sensitivity = performance improvement". This product [TFL62S-BTRXTi Kai] bearing the proof [Kai] of "Magic Modification Full Tune" is [#1 of the carbon solid TOP which made the previous 63S Kai sharper] and [Super Ultra Short Hard Titanium TOP] Sensitivity "Priority #1] Equipped with two out of tune tips. Completely capture the impregnable bottom range with "Area Tournament" and "Aging Scene" by using [# 1] properly! It has been recognized as the world's first aging rod for 20 years. "The latest version of TFL that laid the foundation for the Japan finesse rod!
◆ This is Takeda from Fish Hook!
As an item suitable for decorating the grand opening of Fish Hook, Varivas' Graphite Works, " TFL62S-BTRXTi " was handled. There are only 99 of them in existence in the world. It is a full-bodied book full of value that cannot be bought with money. We will announce the sales method again! First of all, it will be reflected in the store.