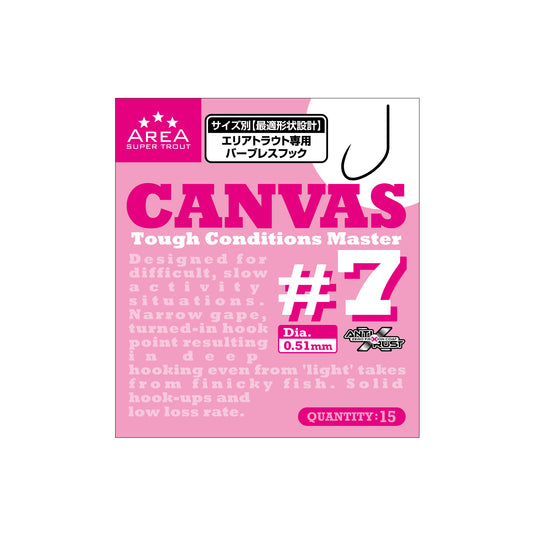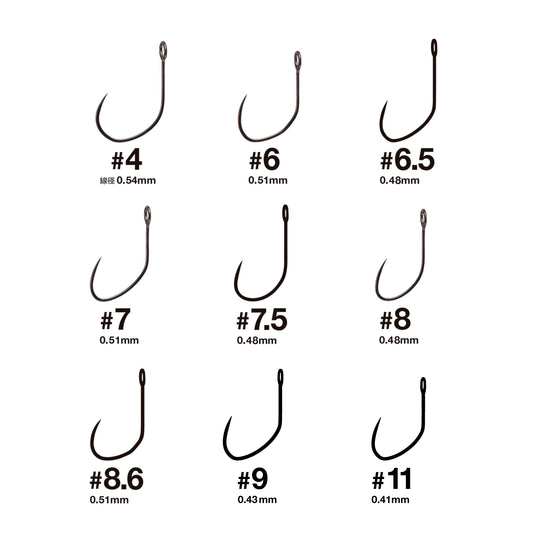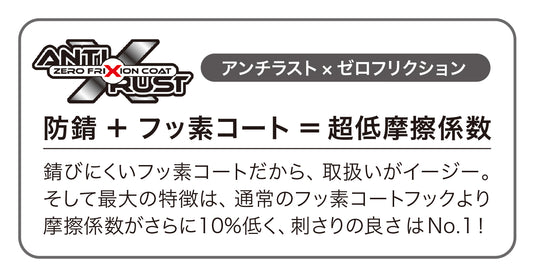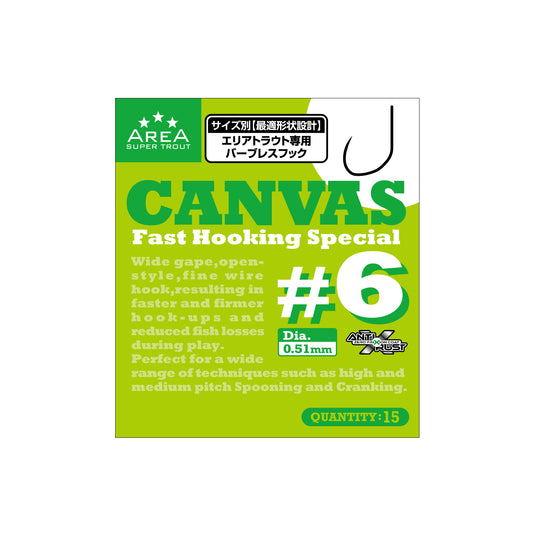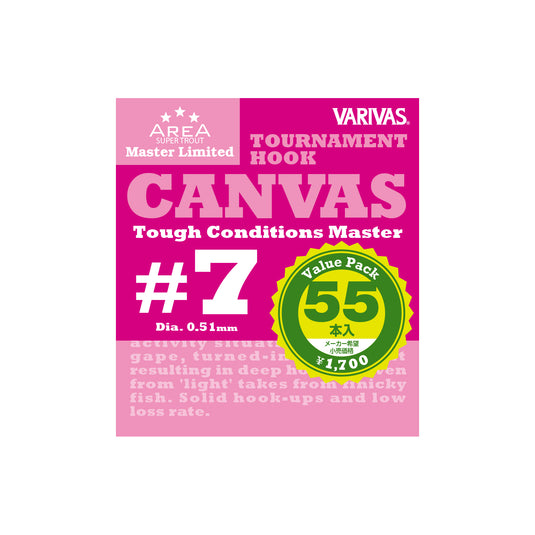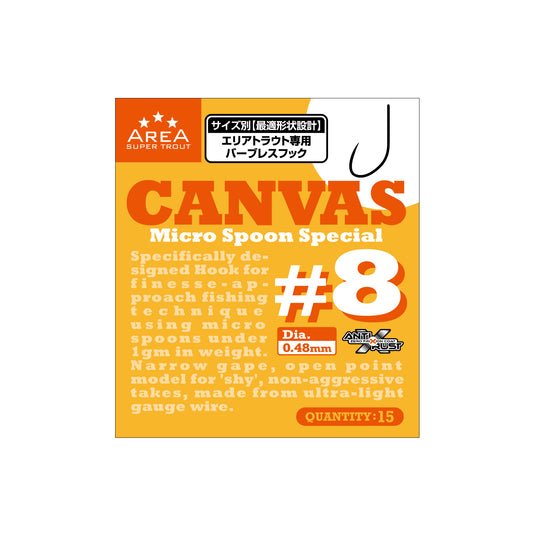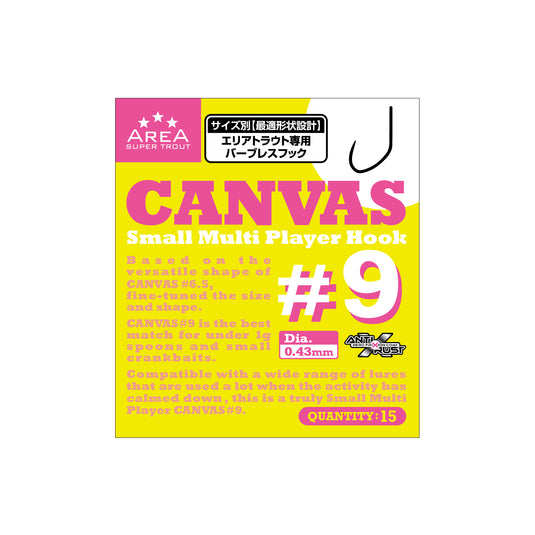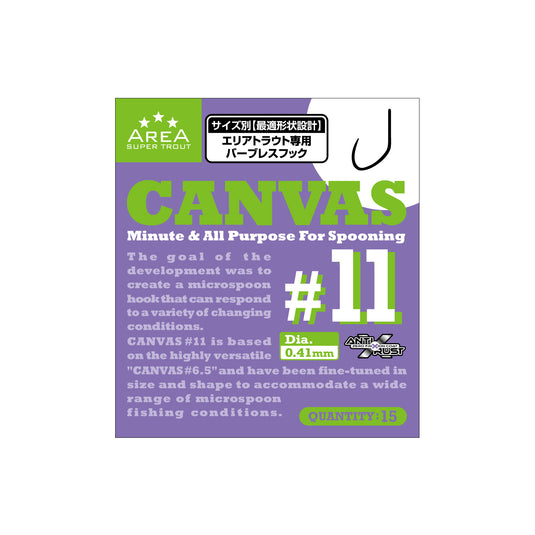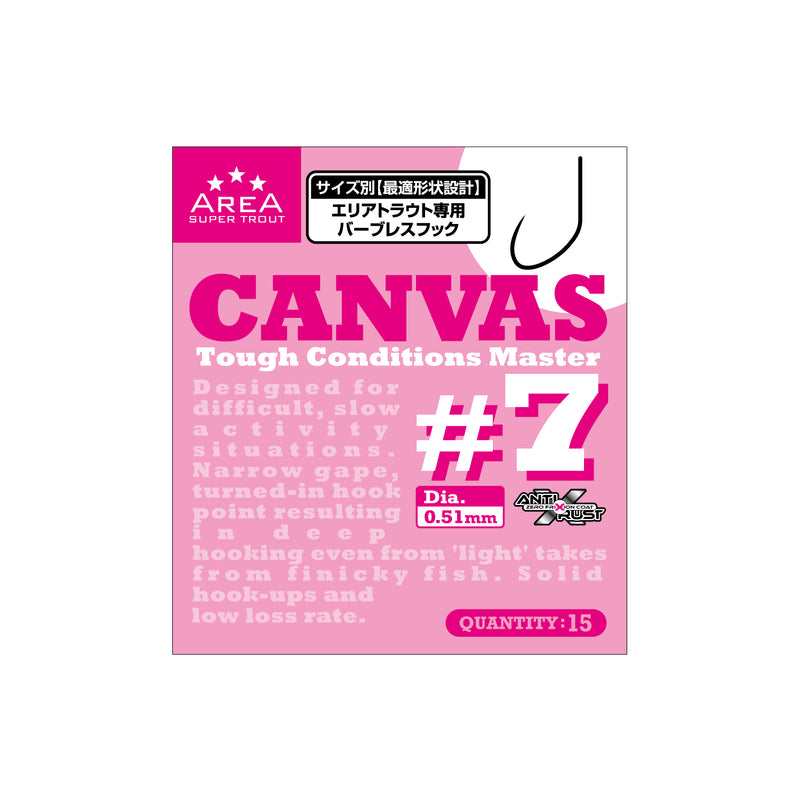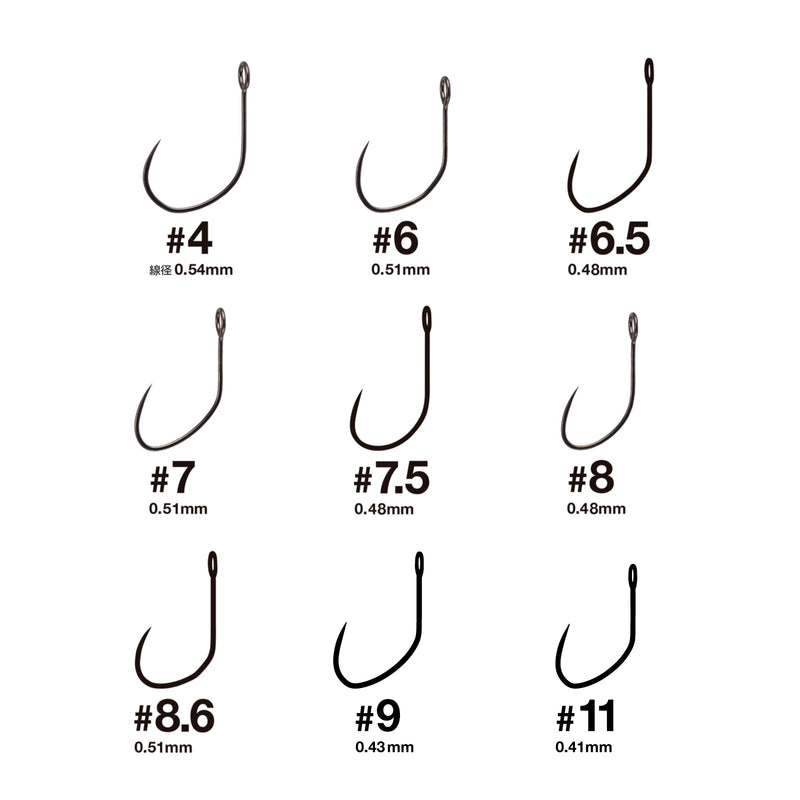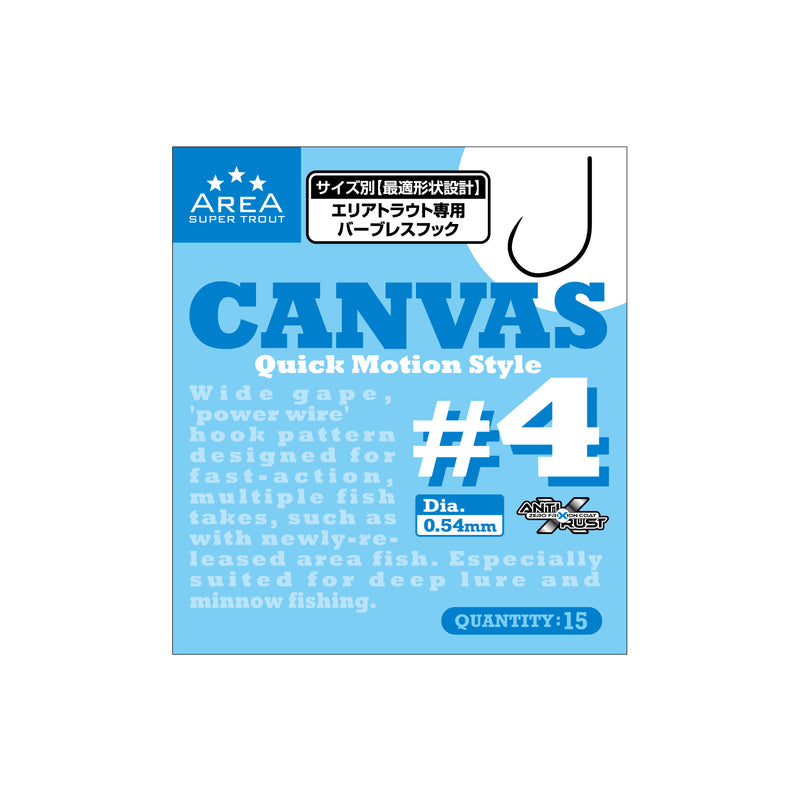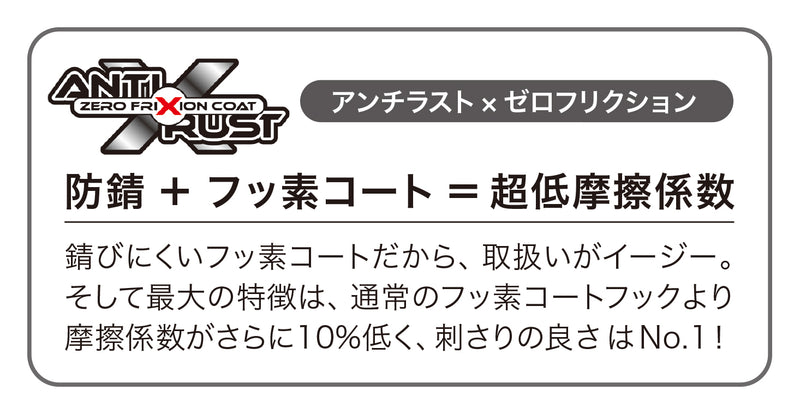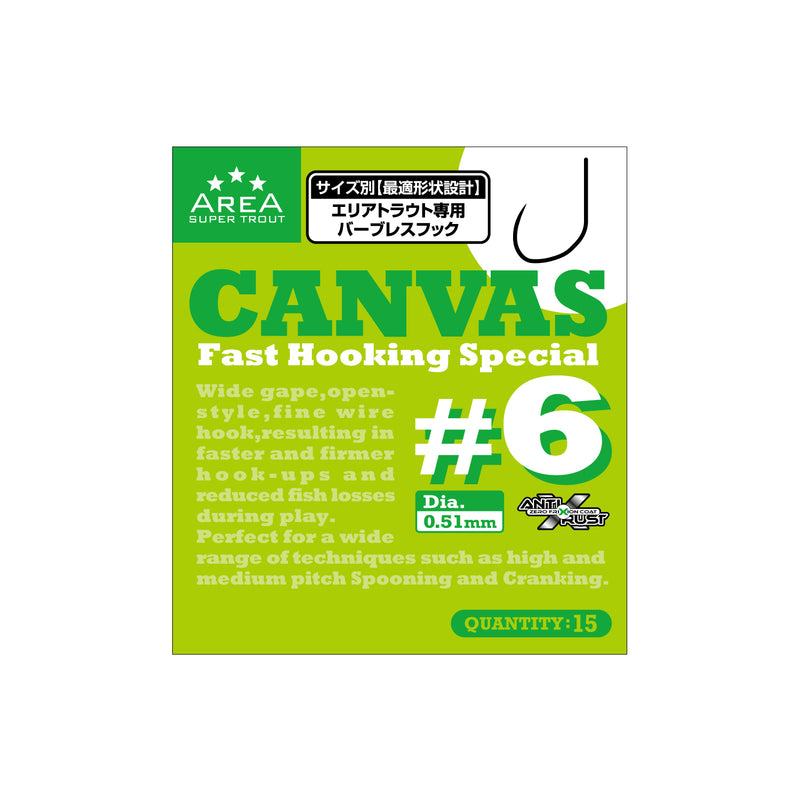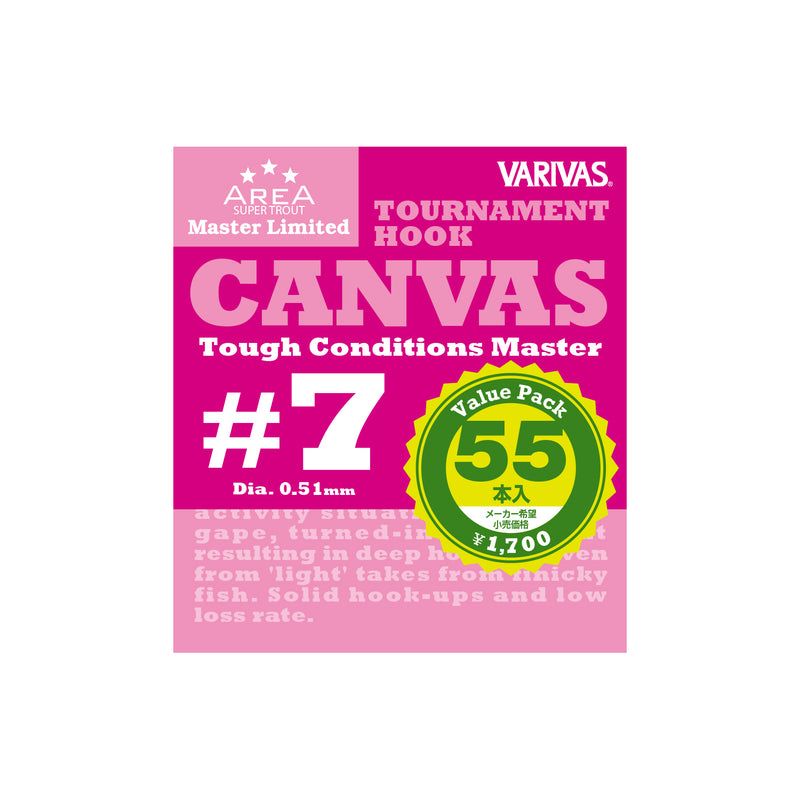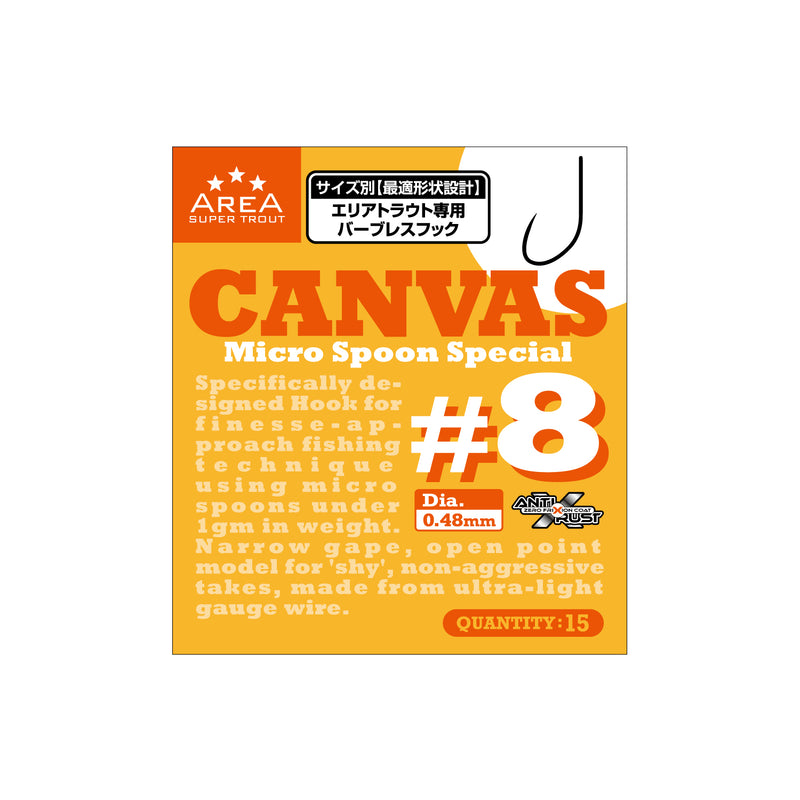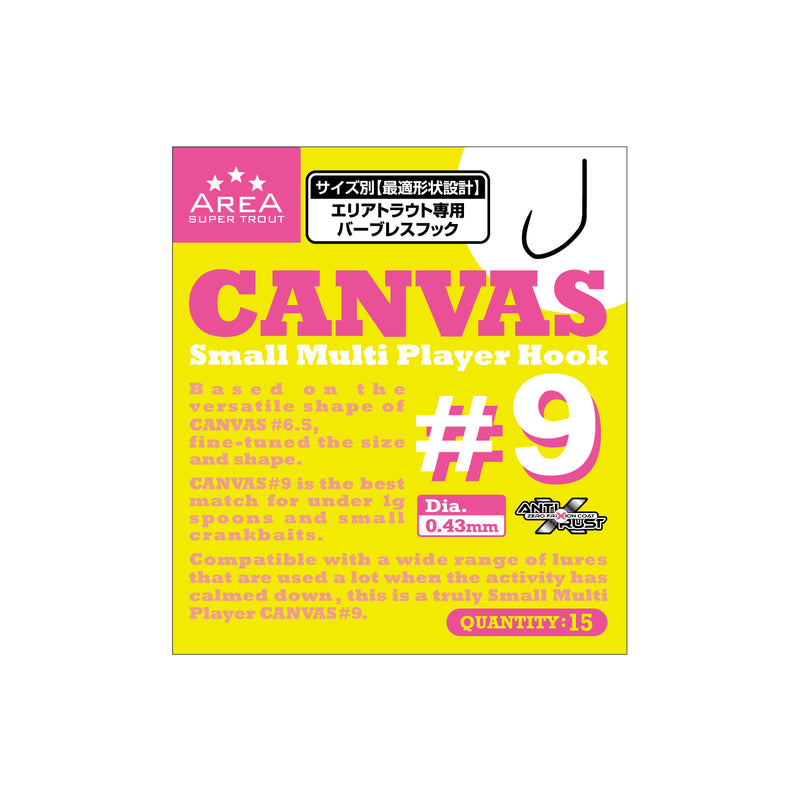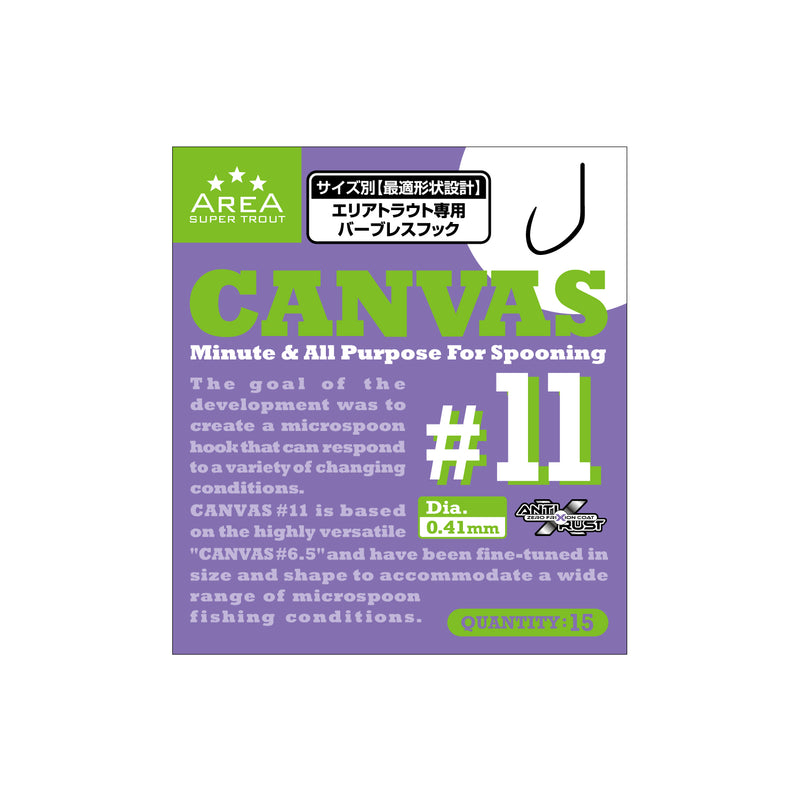 Supervised by Top Meister Yuta Ito Optimal shape design for each size!
◆Spec
Hook size: 15 pieces with #4 wire diameter of 0.54mm
Hook size: #6 wire diameter 0.51mm, number 15
Hook size: #8 wire diameter 0.48mm, number 15
◆ Product description
Determine the shape and thickness of the wire, assuming the lure size and retrieve speed that are often used. [Optimal shape design for each count], which has a clear role for each count, realizes the best hooking according to the situation.
◆This is Takeda from Fish Hook!
It is a canvas hook supervised by Mr. Yudai Ito, the representative of the absolute champion Velvet Arts! As an angler, I'm happy that there is a clear concept for each size. We have prepared 3 types of #4, #6, and #8, which are especially popular in the pre-opening of Fish Hook! If you can't decide between stocking, standard, and microspoon hooks, try canvas hooks!
Below is the content that we have received permission to quote from Varibus! ( SOURCE )
--------------------------------
■#4 -Quick Motion Style-
<The definitive release hook>
Wide gap shape that picks up the quick attacks of released fish. The wire diameter that achieves both penetration power and durability wins the battle. The best match for anglers' methods of adding action, such as bottom lures and minnows.
■#6 -Fast Hooking Special-
<Early start type standard>
A thin wire is combined with a wide gape and open shape to achieve a linear sensation as if hooking is established at the moment of bite. It is compatible with fish that turn over after a bite, and can be used for a wide range of spooning and cranking from high to medium activity.
■#8 -Micro Spoon Special-
<Micro Spoon Special>
A hook specialized for finesse approach using an under 1g spoon. Due to the unique shape of the narrow gap and the slightly open hook point, it corresponds to a bite with a small mouth that is often seen when using a micro spoon. Because it is ultra-lightweight with ultra-fine wire, even if the force of sucking the fish is small, the hook will cling around the mouth and you can bring it to hooking.
■#9 -Small Multi Player Hook- [Released on May 2, 2023]
<small multiplayer>
Based on the highly versatile "Canvas #6.5", fine-tune the size and shape. The exquisite size of #9 is the best match for under 1g micro spoons and small size cranks. #9 is a very small multiplayer that can handle a wide range of lures that are often used when the activity is calm.
Recommended spoon weight / 0.9g to 0.5g
■#11 -Minute & All Purpose For Spooning- [On sale May 2, 2023]
<Micro Spoon: Precise and Versatile>
In a situation where a delicate approach with a microspoon is required, hook selection is one of the important factors to improve fishing results. However, it is extremely difficult to choose the one that matches the situation from the many hooks... What we aimed for in development was "a micro spoon hook that can respond to various situational changes". Based on the highly versatile "Canvas #6.5", the size and shape have been fine-tuned, and #11 has been tuned to accommodate all microspoon deployments.
Recommended spoon weight / 0.7g to 0.4g