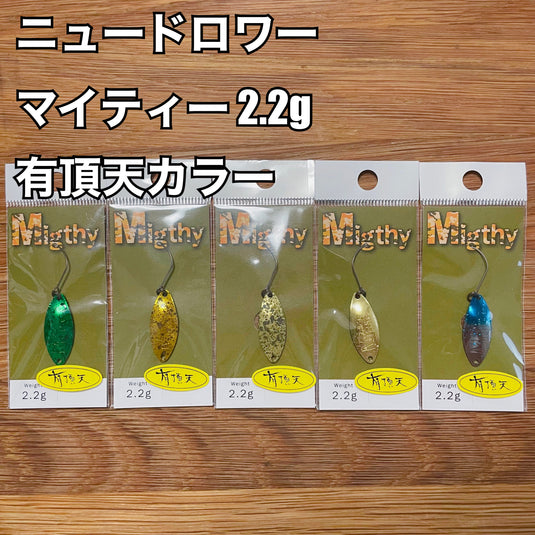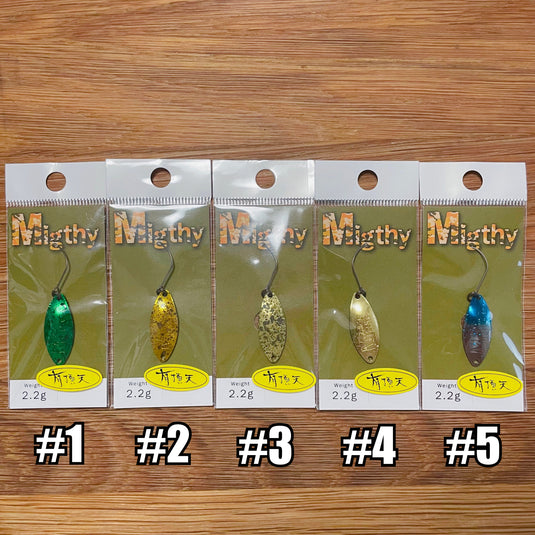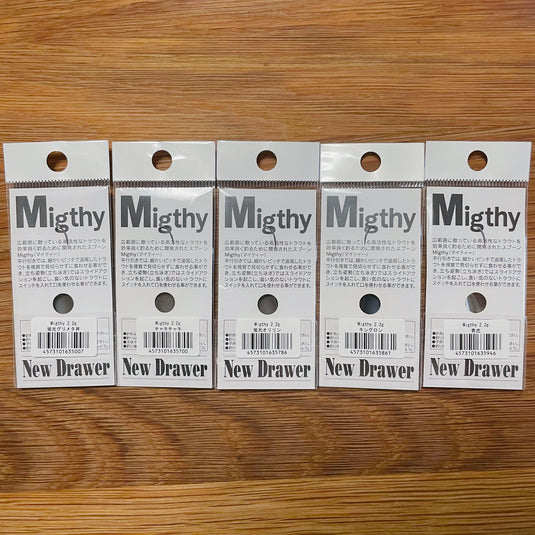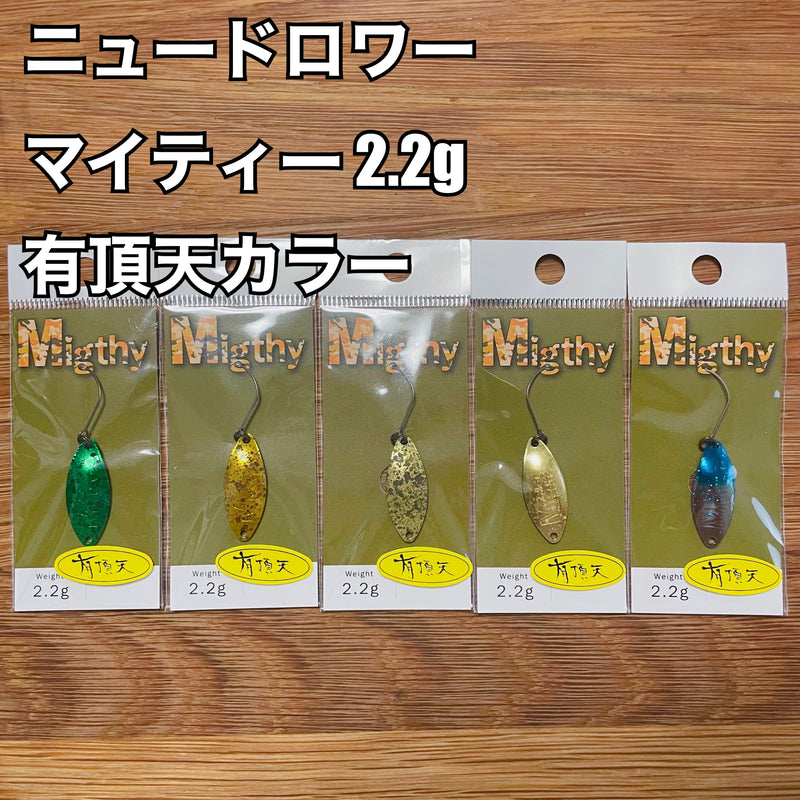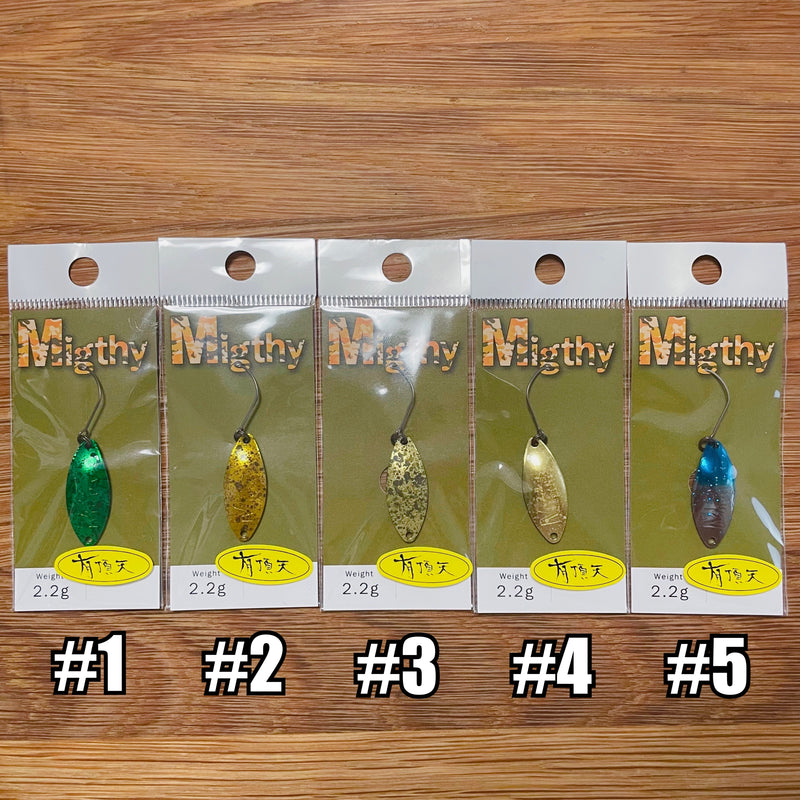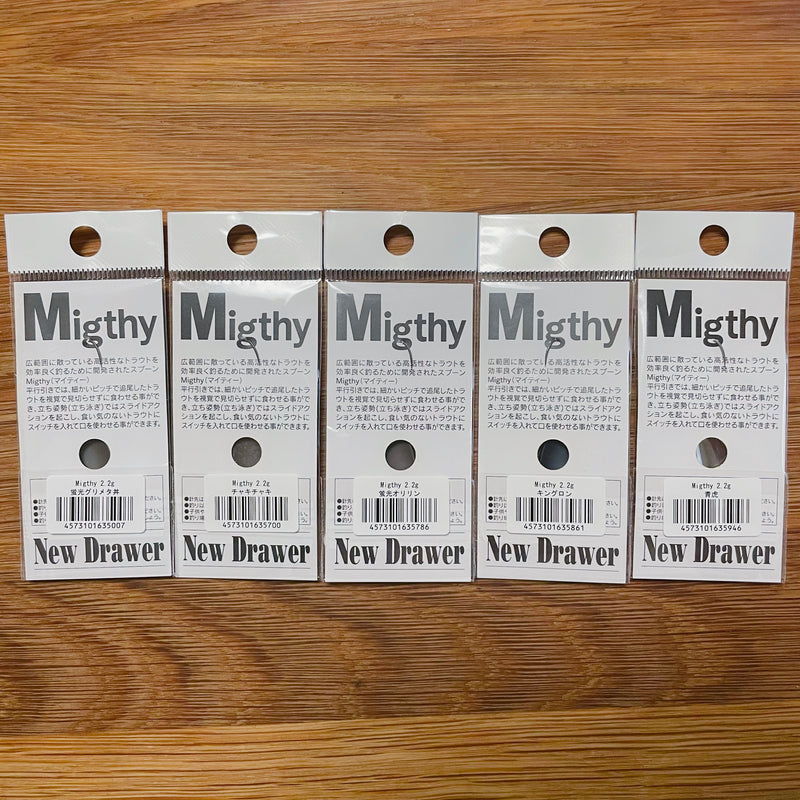 New Drawer A spoon made under the concept of "efficiently catching highly active trout scattered over a wide area" supervised by Mr. Kano.
◆Spec
Weight: 2.2g
◆ Product description
Spoon Mighty ( Mighty). In parallel pulling, it is possible to feed the trout that has been tracked with a fine pitch without visually giving up. can.
◆This is Takeda from Fish Hook!
There are many spoons that I want to use for highly active trout and stocking, but Mighty is a spoon that I personally trust. Efficient by parallel pulling immediately after release. There is also a pattern where you can keep catching by making a slide action by treading water before changing the color when you calm down a little. Also, unlike other discharge spoons, it has less winding resistance and less fatigue, which is also a recommended point!