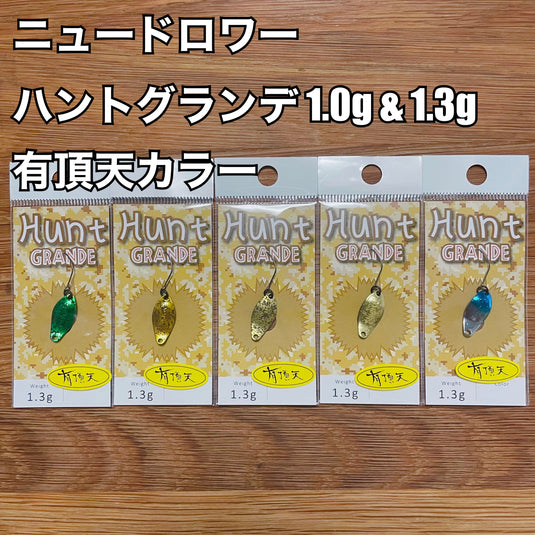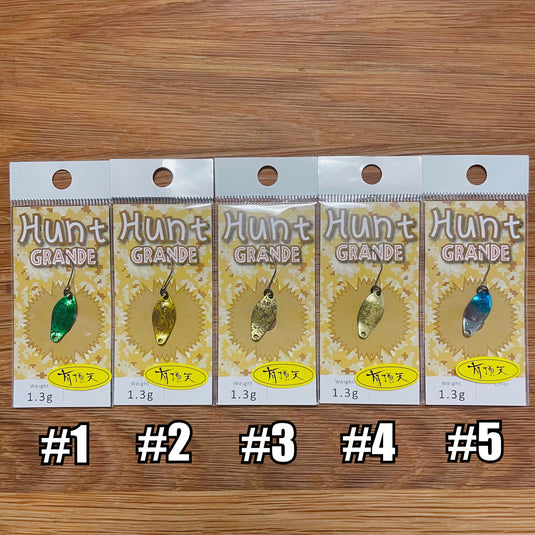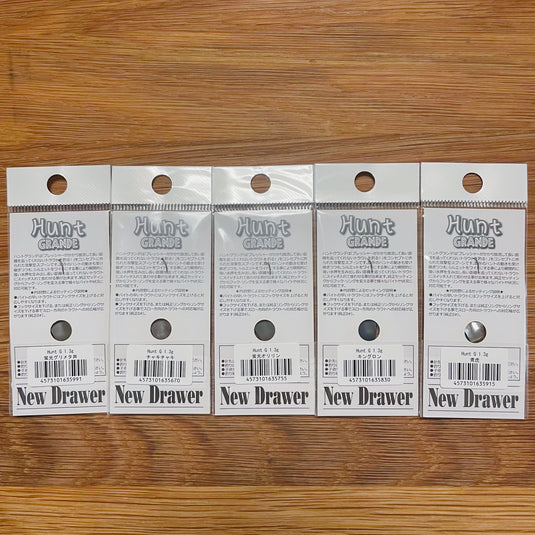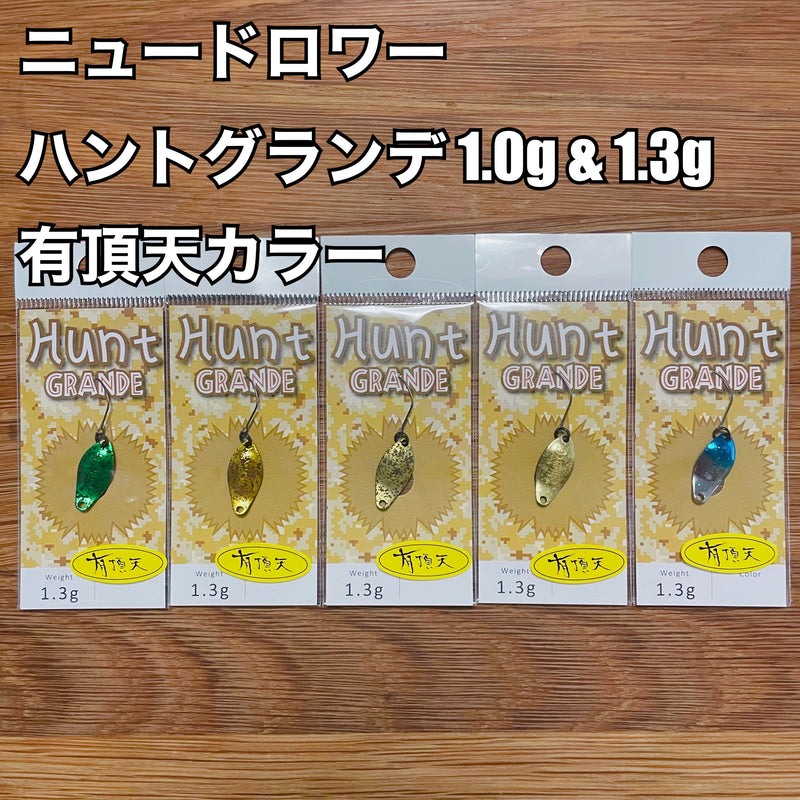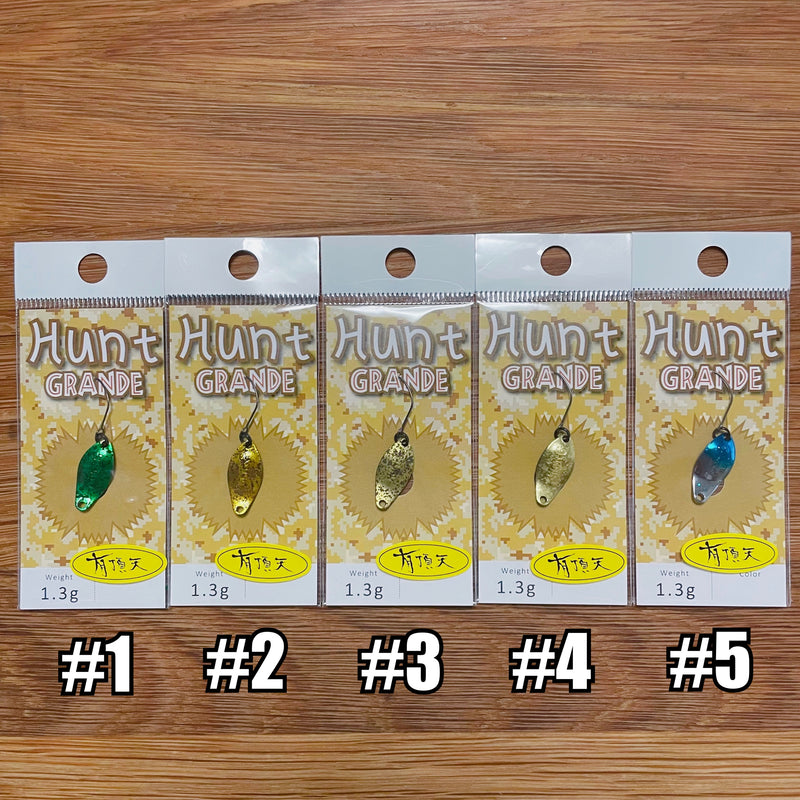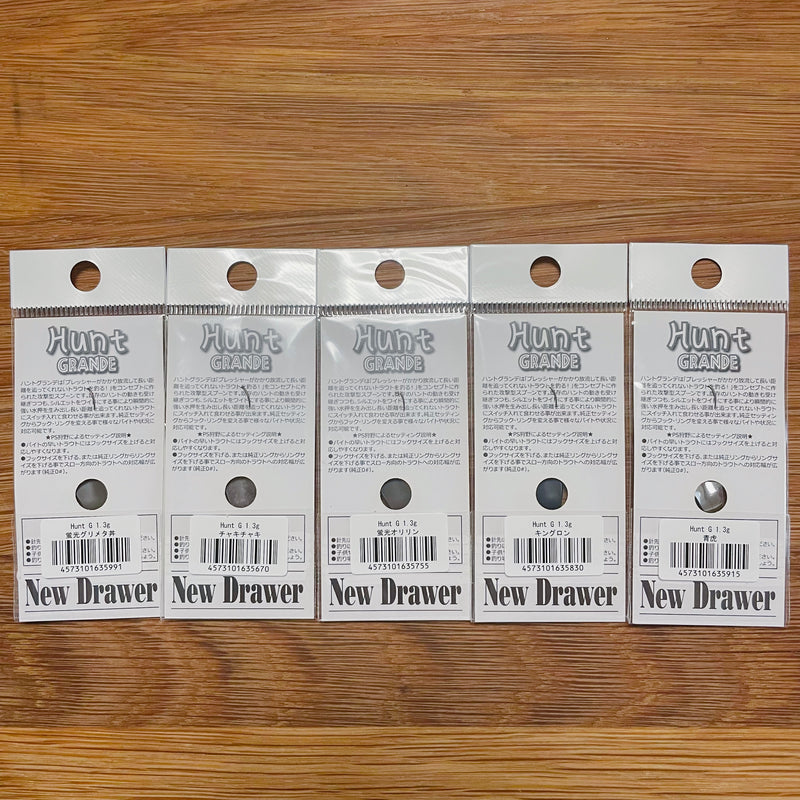 New Drawer Spoon Hunt GRANDE supervised by Mr. Kano! !
◆Spec
Length: 20mm
Weight: 1.0g & 1.3g
◆ Product description
Hunt Grande is an attack type spoon made with the concept of "fishing trout that does not chase long distances by releasing pressure!" While inheriting the movement of the existing hunt, by making the silhouette wider, you can instantly create a strong water push and feed it to the trout that does not follow a long distance. By changing the hook and ring from the genuine setting, it is possible to deal with various bites and situations.
Setting explanation by PS Kano
・If you increase the hook size, it will be easier to deal with trout with a fast bite.
・Reduce hook size. Alternatively, by lowering the ring size from the genuine ring, the range of response to trout in the throw direction will be expanded (genuine # 0).
◆ This is Takeda from Fish Hook!
I think that the number of weights, which is the main battlefield of the spoon, has changed with the appearance of the microspoon. Hunt Grande is a spoon that is sure to be useful as a base spoon. There are 2 weights, but both have the same silhouette and different thickness. First of all, I think it would be good if 1.3g was chosen as the base. Grande 1.0g is perfect when the distance the fish is chasing is short or when Grande 1.3g is too far away. At Asaka Garden, where we test lures, we use 1.0g as a base spoon! If you can use Banna and Mighty for release, it might be fun to develop a 3-hour ticket game? ! is! !