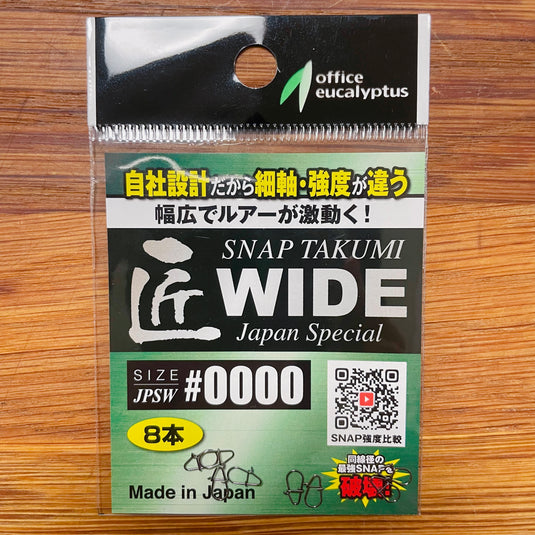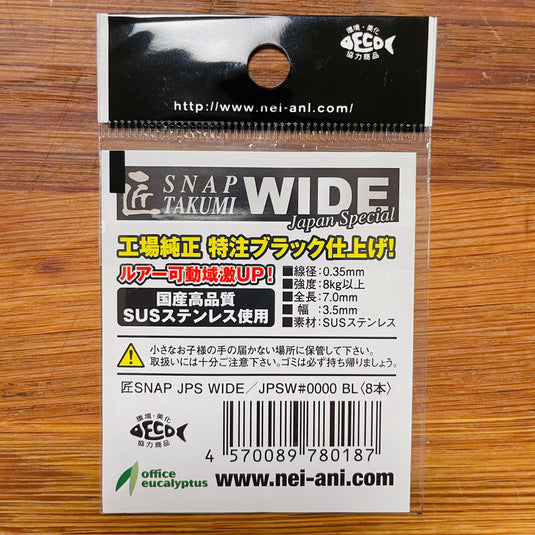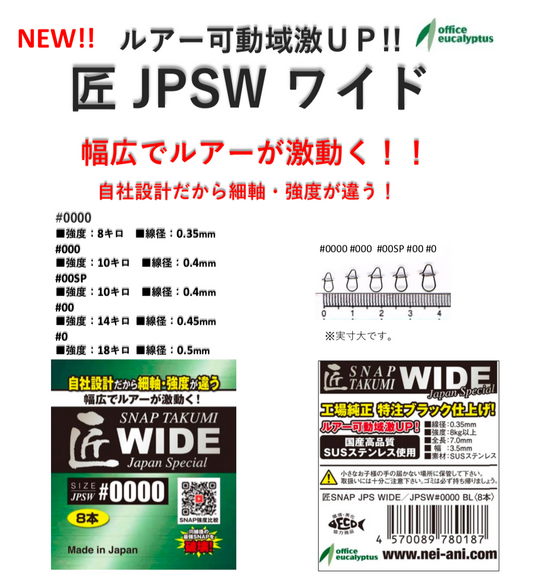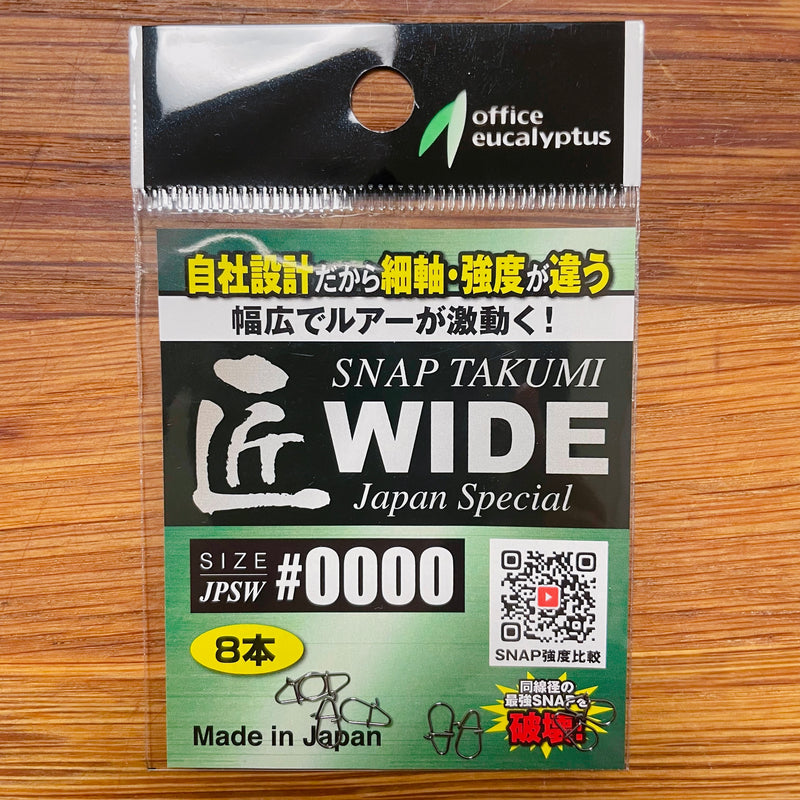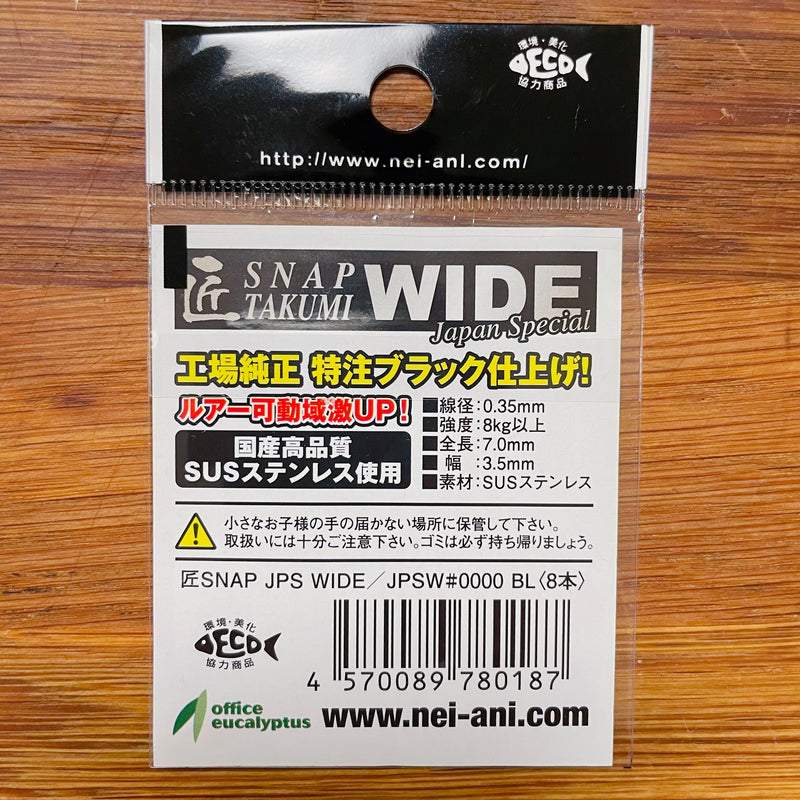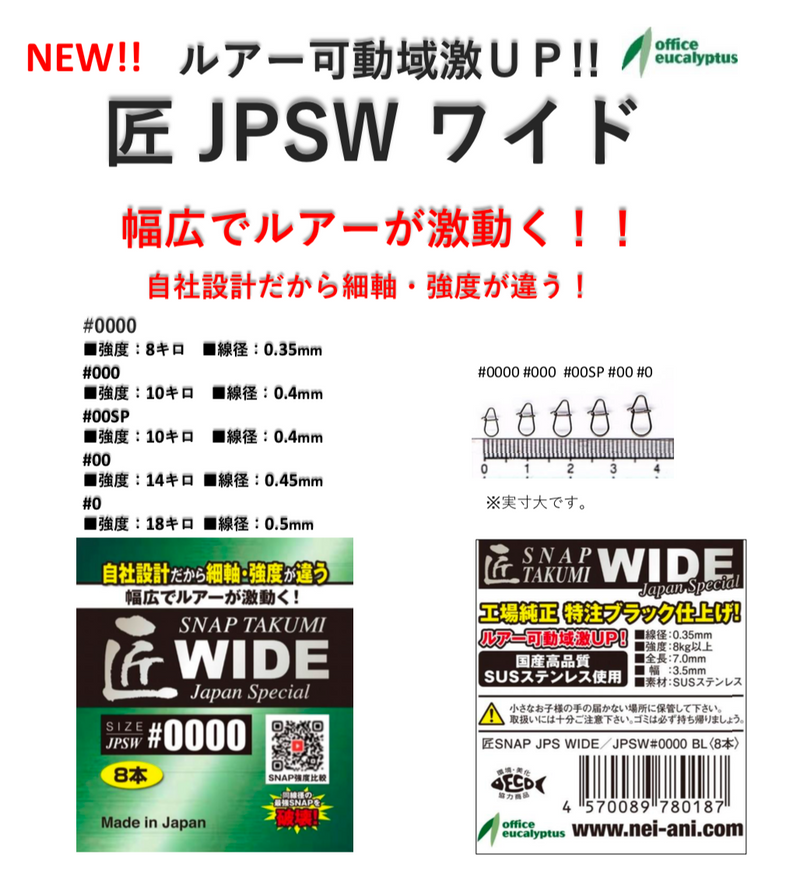 Wide snap that draws out the original movement of the spoon because the bodice is wide!
◆Spec
#0000: wire diameter 35mm, strength 8kg or more, total length 7.0mm, width 3.5mm
Material: SUS stainless steel
◆This is Takeda from Fish Hook!
Timon's e-snap is very popular, but Eucalyptus' Takumi wide is also recommended for its high quality. Because there is a wire diameter, there is also strength! In particular, #0000 is versatile, including microspoons, so we handled it at Fish Hook! It's a snap that many people love at home Asaka Garden!