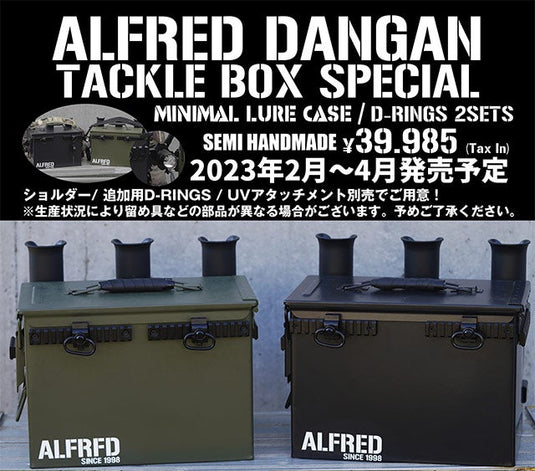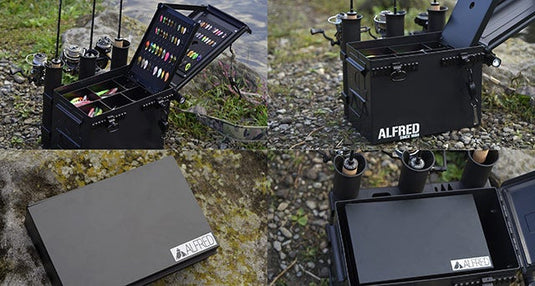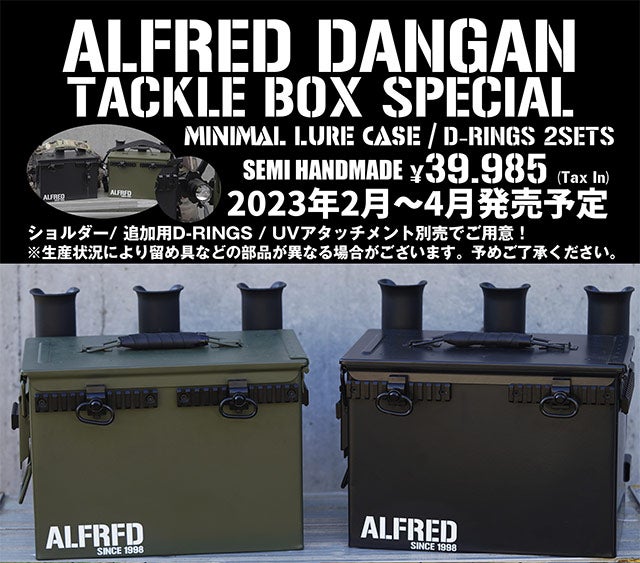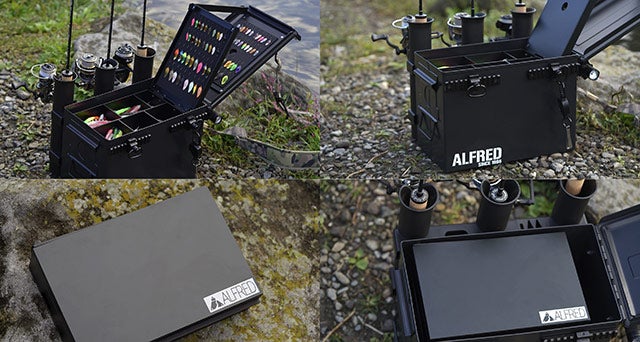 Like an ammo box? ! A tackle box with functionality and luxury that touches the military feeling of Alfred! !
*Because it is a heavy item, a separate shipping fee of 2,000 yen will be charged.
◆Spec
Size: BOX width 325mm x depth 188mm x height 228mm
Size: Rod holder width 320mm x height 270mm
Weight: 3.5kg
◆ Product description
The ALFRED DANGAN TACKLE BOX, which is semi-handmade, stores ALFSPOON like a bullet.
* Bar tape (EVA material) is wrapped around the handle. It covers the Toride that gets cold in the cold season.
◆Fish Hook Bespoke (not for sale)
*Since it is based on an ammo box (ammo box), it may be interesting to customize stickers and paint!