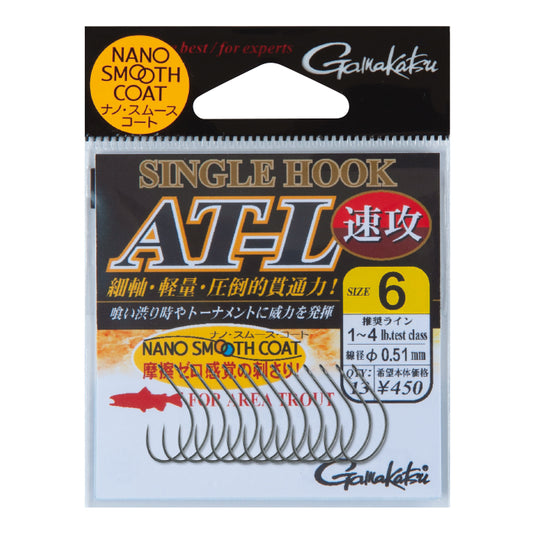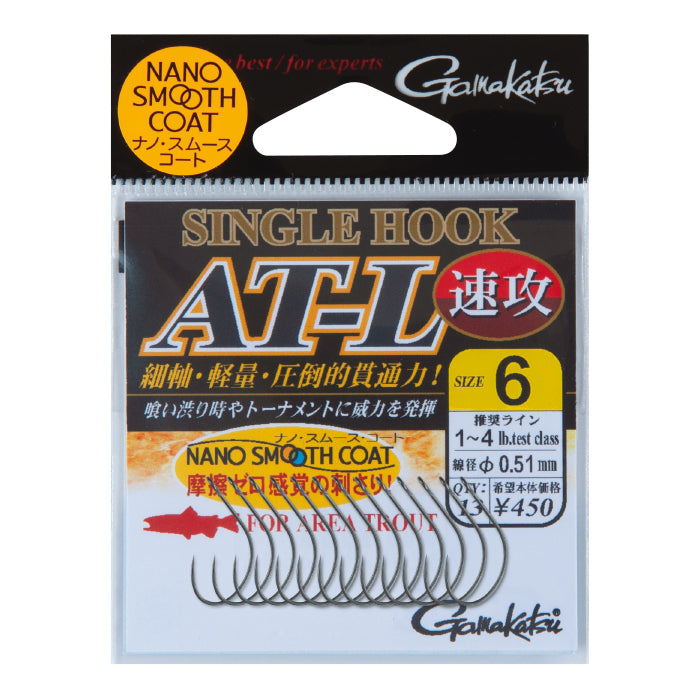 Hurry hookup without missing a limited chance!
◆Spec
Size 5: 13 pieces, wire diameter 0.54mm
Size 6: 13 pieces Wire diameter 0.51mm
Size 7: 13 pieces wire diameter 0.485mm
◆ Product description
The wide form that exposes the hook point and captures the mouth of the trout deeply, and the aggressive entry angle that efficiently transmits the hooking power in the finesse tackle to the tip of the hook. Once it's stuck in, the long hook prevents the trout's peculiar barre, and you can perform a series of actions from hooking to landing at a high level. In addition, the thin shaft and lightweight design that eliminates excess strength increases the bite chance without impairing the original action of the lure. The material used is the high-toughness material "T1", which minimizes the deformation of the hook in combination with the flat hammering process.
◆This is Takeda from Fish Hook!
This is a hook requested by Be crew in a survey conducted at the end of the year in 2022 when Fish Hook was founded!