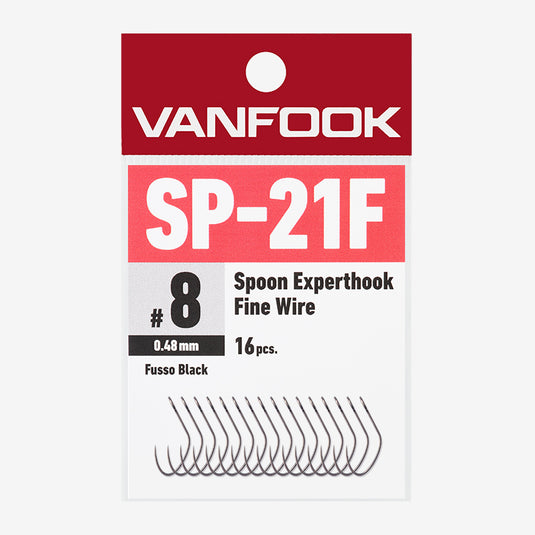 ◆Spec
・16 barbless hooks
Handling size, #8, #10
◆ Product description

High performance hook that does not compromise on stickiness or strength
A high-performance hook that has been trained in the world of area tournaments that require good returns and reliable fish.
It has both a stickiness unique to a thin shaft and a high strength that does not stretch easily even when fishing for unexpectedly large fish or using a releaser.
It has a fluorine finish that is resistant to rust, and it maintains high penetrating power for a long time even when it is attached to a lure that has been used once.
It supports a wide range of lures and fishing methods, and demonstrates its true value in rotation with the center shaft hook " SP-31F ". A hook that can be used regardless of the fishing spot or season.
◆This is Takeda from Fish Hook!
The classic SP-21F as a microspoon hook. Nudrawer's Banna and Hunt series, Eye Jet Link's Pit, Gimot, Angler's System's Donna 0.8g-1g, Naburaya's Bridge 0.5-0.8g, and Hankle's Zugger 50 F1 for plugs are also active in the main areas. It's a hook. The hook is the life of the trick to extend the fishing results with area trout. Don't forget to check the hooks and replace them if you can't decide on the loose ones! This alone will change your results.