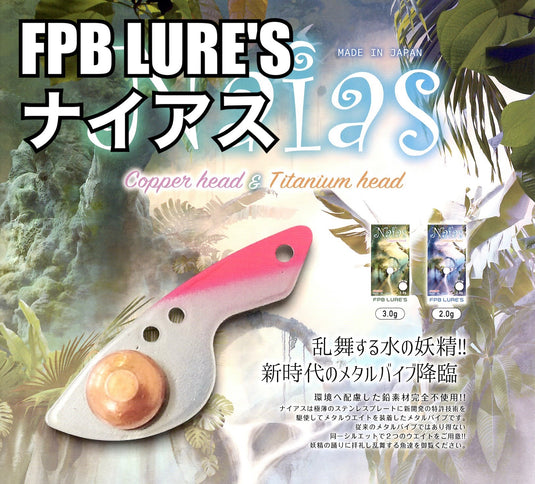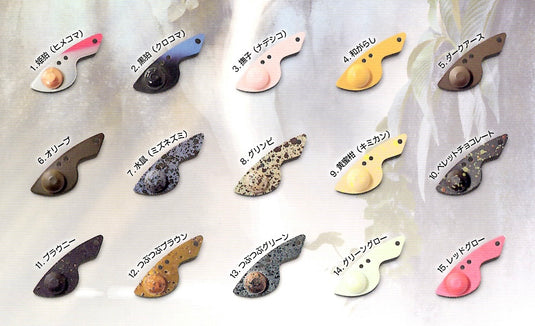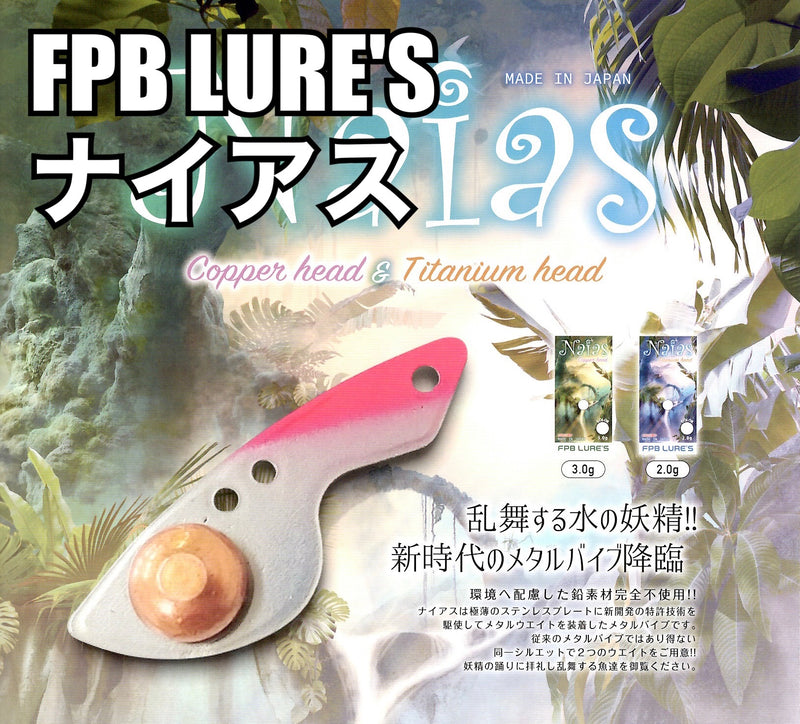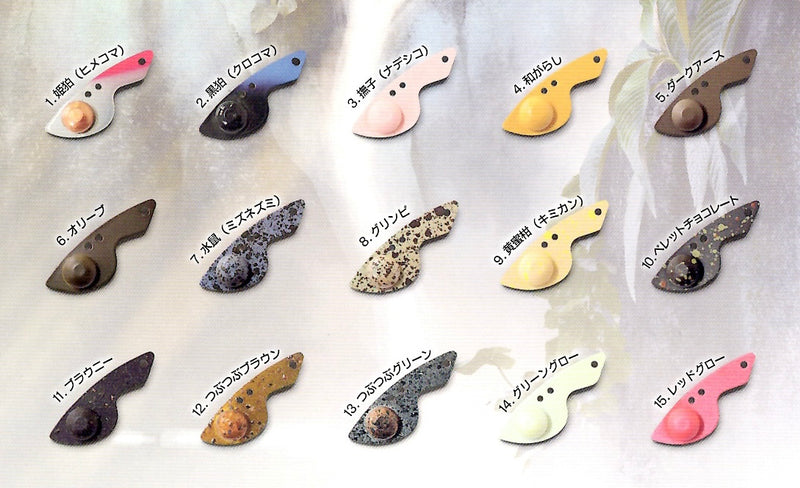 A new age metal vibe "Naias" born in Mt. Kasho, Belize! ! A bottom lure that can only be caught from an environmentally friendly management fishing spot that does not use lead materials!
◆Spec
Type: Sinking
Length: 31mm
Weight: 3.0g
Hook: VANFOOK BC-33F #6
◆ Product description
A dancing water fairy! !
A new era of metal vibes has arrived
Completely non-use of environmentally friendly lead materials! !
Naias is a metal vibrator with a metal weight attached to an ultra-thin stainless steel plate using newly developed patented technology. Two weights are available with the same silhouette that is impossible with conventional metal vibes! ! Please look at the fish dancing wildly while bowing to the dance of the fairies.
◆ This is Takeda from Fish Hook!
It is a lure that surprised me when it was lent to me by a friend who fished at Mt. Kasho in Belize. I got too used to the surface pattern of the Asaka Garden, and it fell beautifully at Lake Higashiyama in the midwinter! Lol After that, I was surprised by the overwhelming ease of use and above all, the high actual fishing performance, even though I tried several bottom lures. It is a fishing muscle color of the iron plate because it is a carefully selected item from among those tried at each color fishing spot. My personal recommendation is that if you go to Mt. Kasho in Belize, you should have "8. Gurinpi". Also, we recommend that you match it with the color of the bottom as one of the criteria when choosing a color! If you're aiming for big game Red colors such as Himekoma and Red Glow are also recommended!