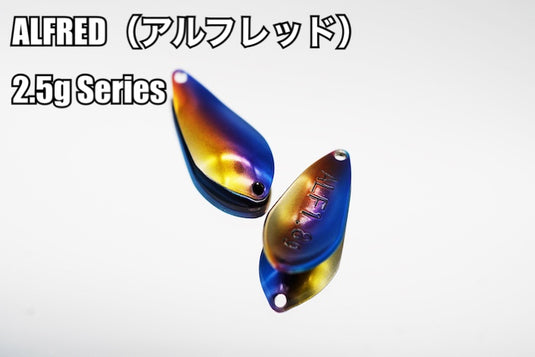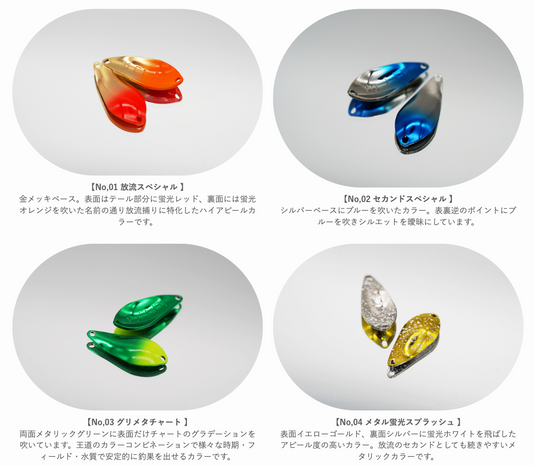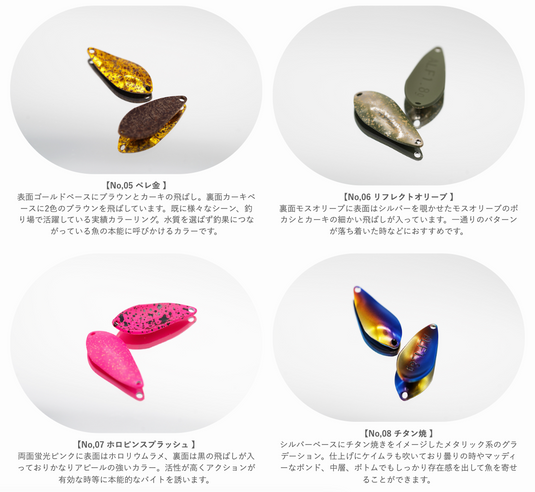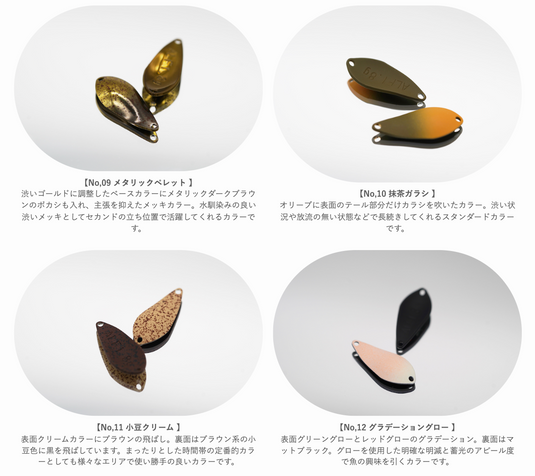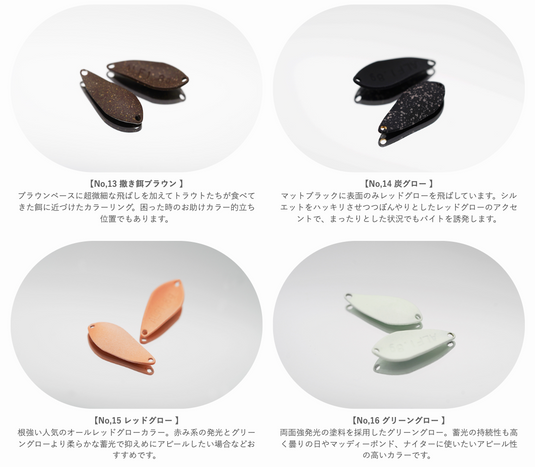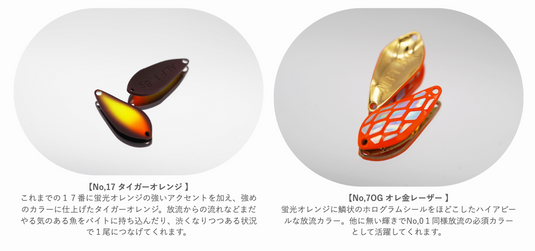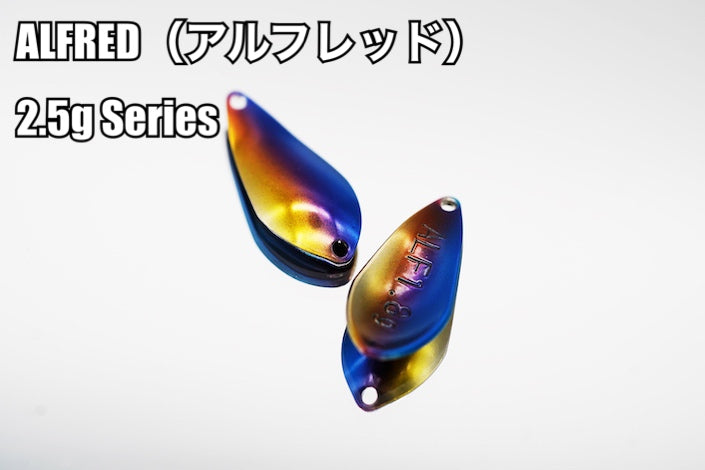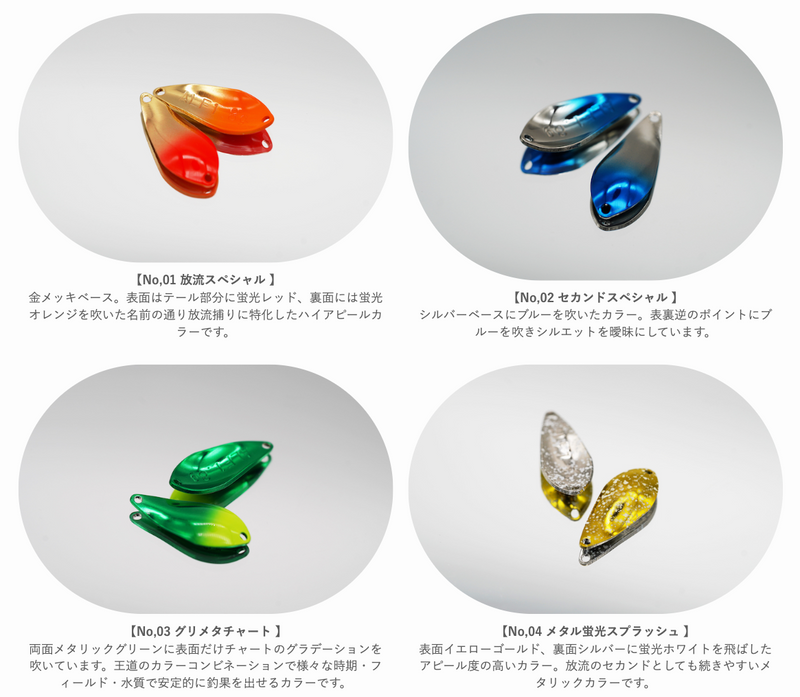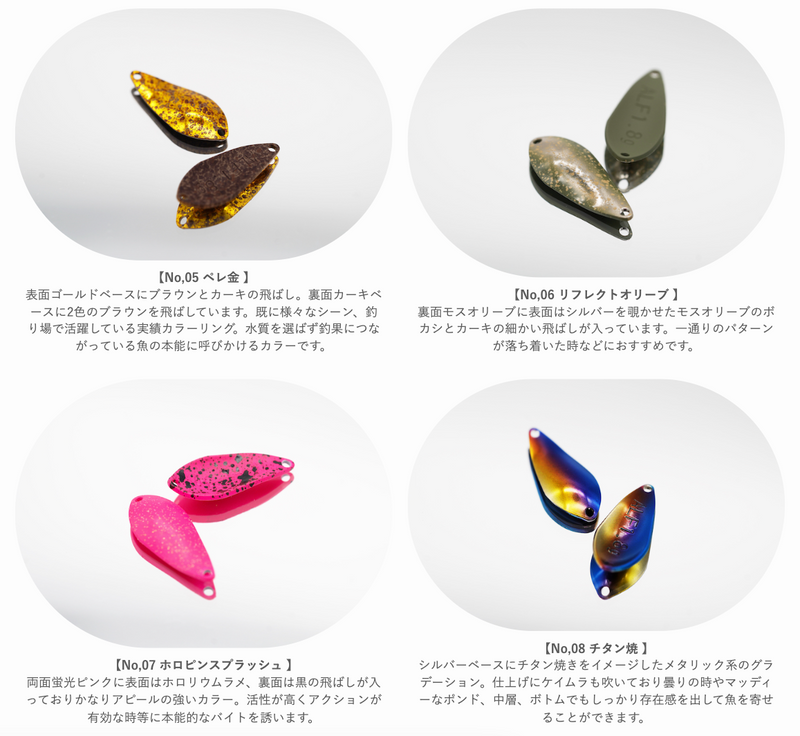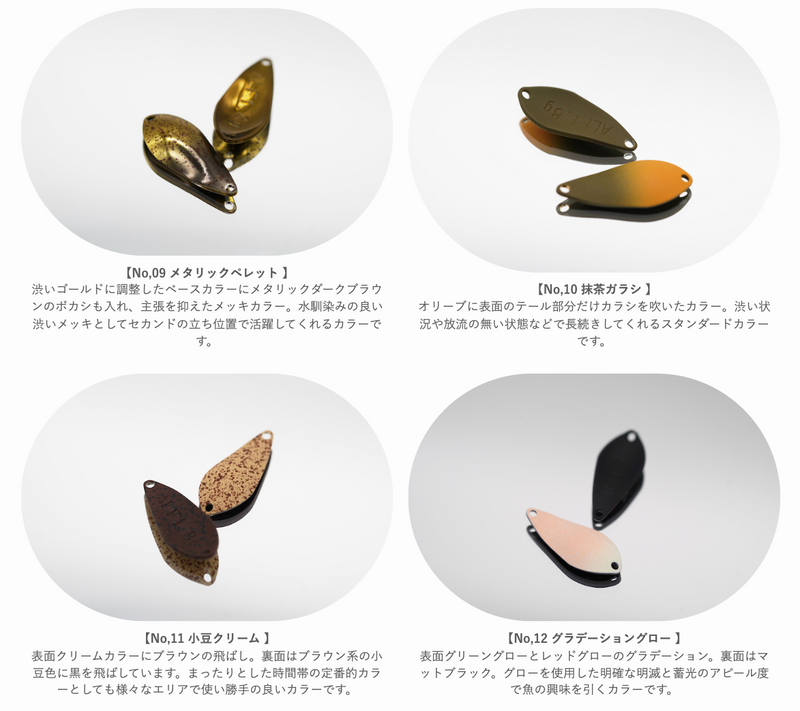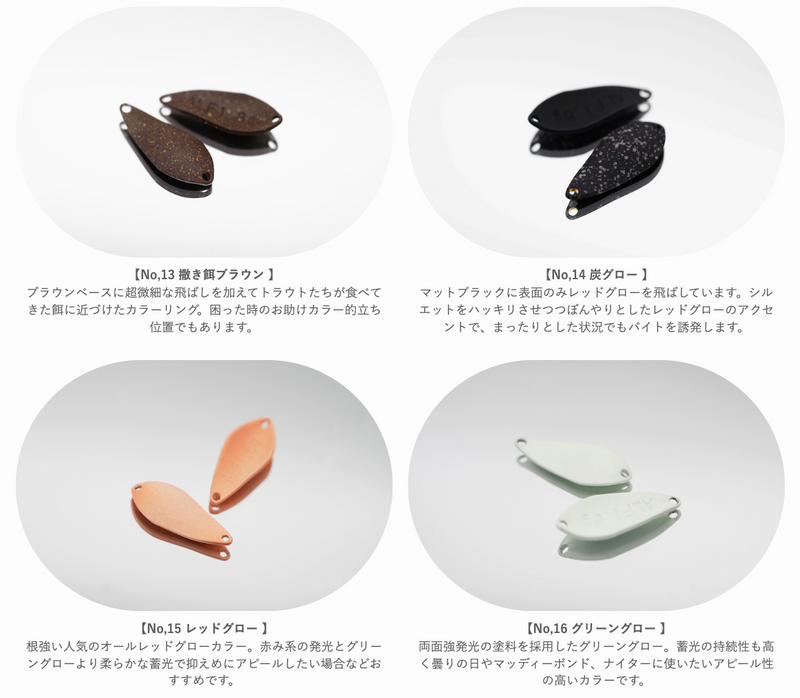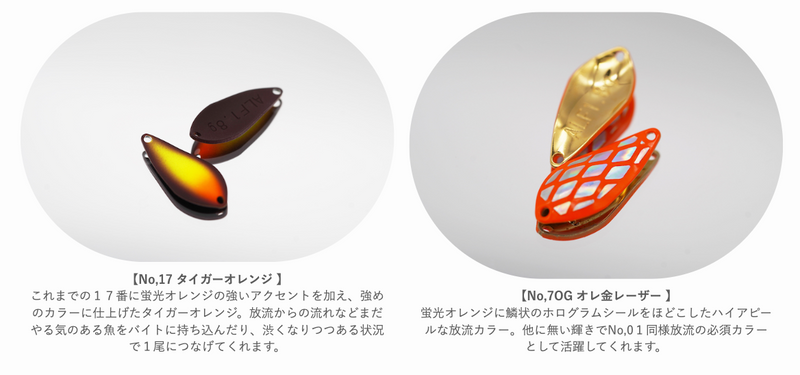 Also active as a large-scale pound search! ALFRED SPOON 2.5g! !
◆Spec
Length: 29mm

Weight: 2.5g
Hook: VANFOOK SP-31F #6
◆ Product description

A heavy 2.5g weight that is ideal for exploring shelves. Quickly grasp the situation of the day. In addition, the wobbling roll that stirs the water well effectively appeals to fish even in areas with early release or water flow. It is a high-appeal type that clearly decides the action of aiming at a long throw.
◆This is Takeda from Fish Hook!

Until now, how to use a spoon weighing more than 2.5g...? ! I didn't have an image because the home was based on a microspoon, but I was fishing in several other areas, and it was effective in large areas and large fish species, or in highly active patterns. I noticed With its own weight, it is difficult to be flipped at the time of bite, and it is also effective for early release. Also, I noticed the effectiveness of being able to draw without losing to the flow even in river-type areas! It is also effective for patterns that search for fish scattered over a wide area because it is physically effective for long throws.