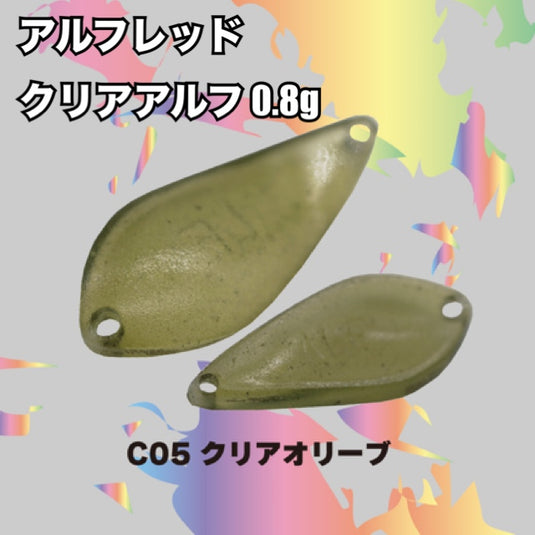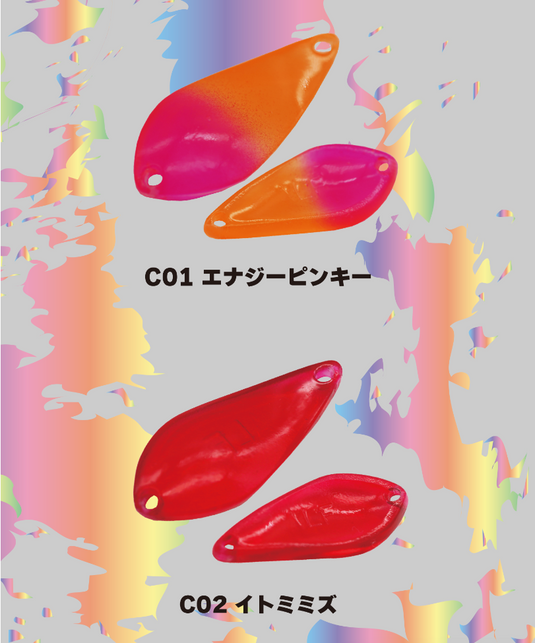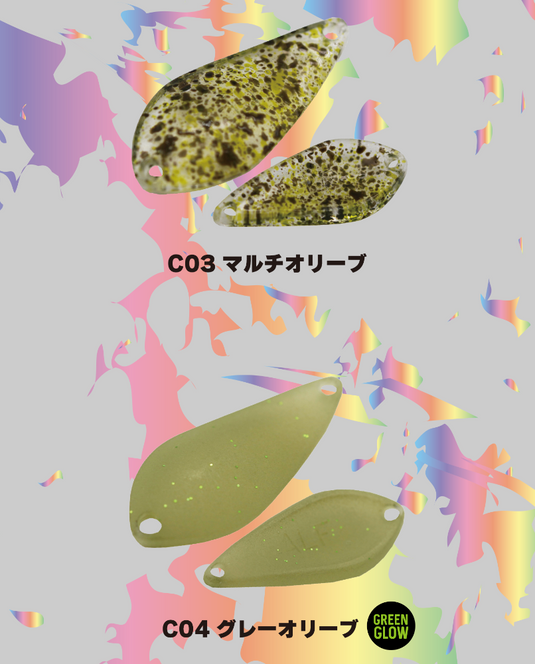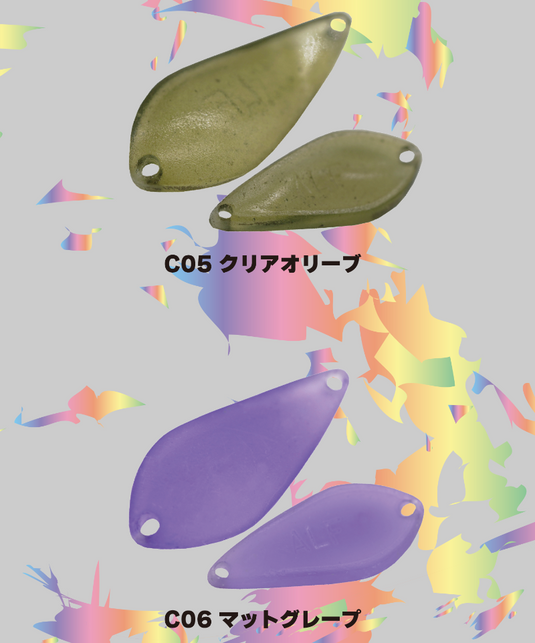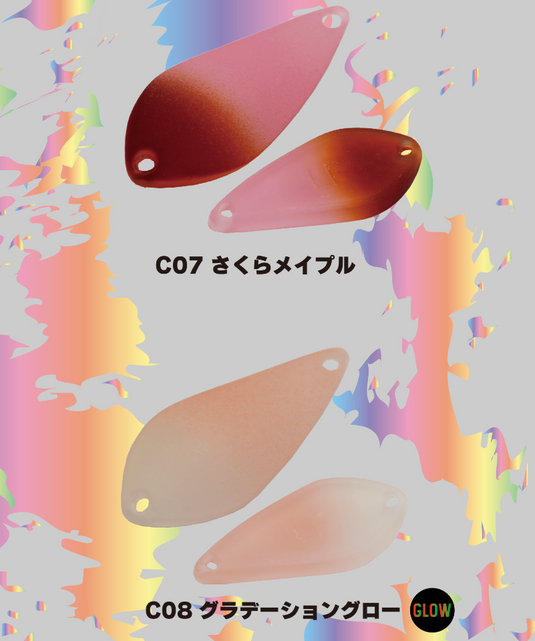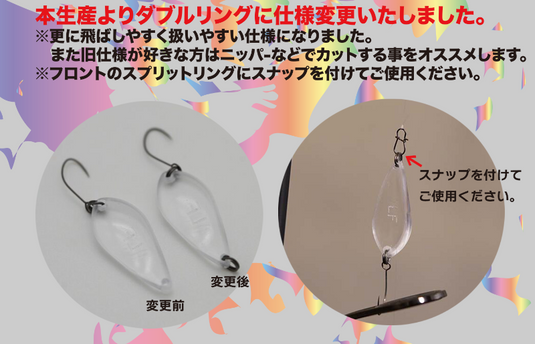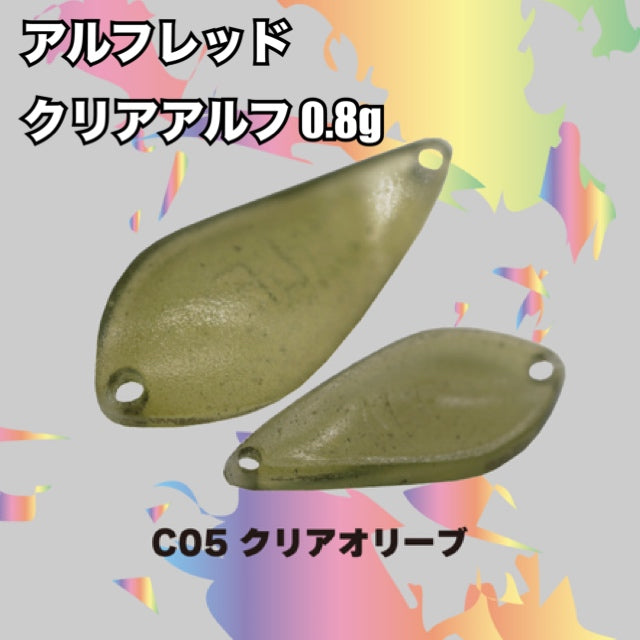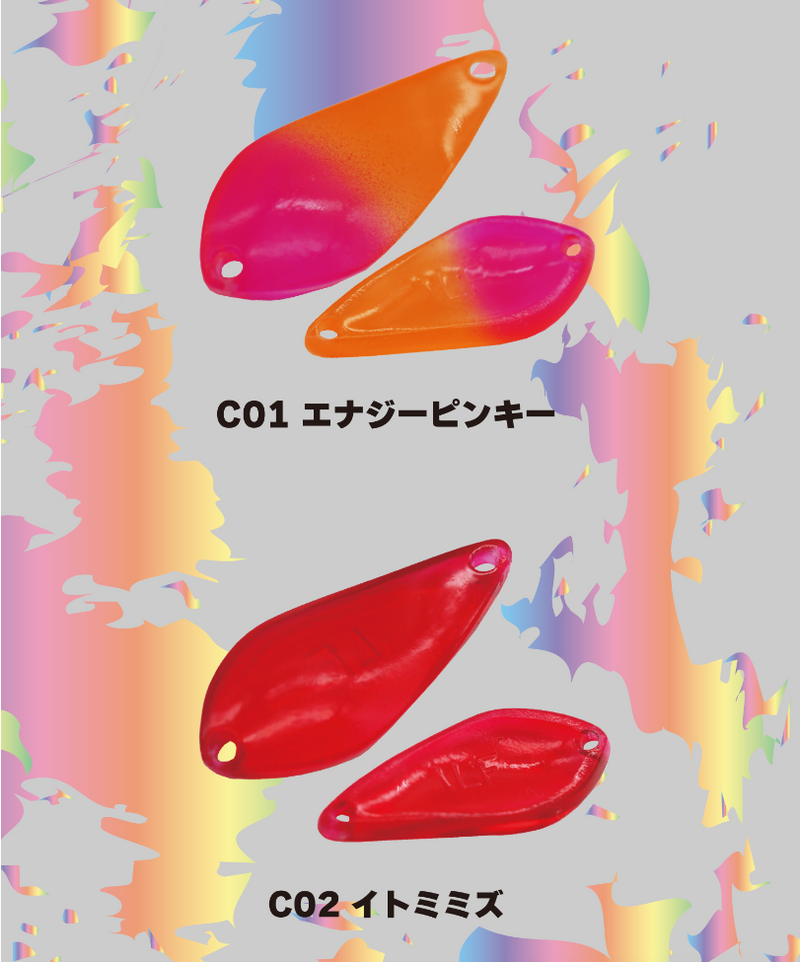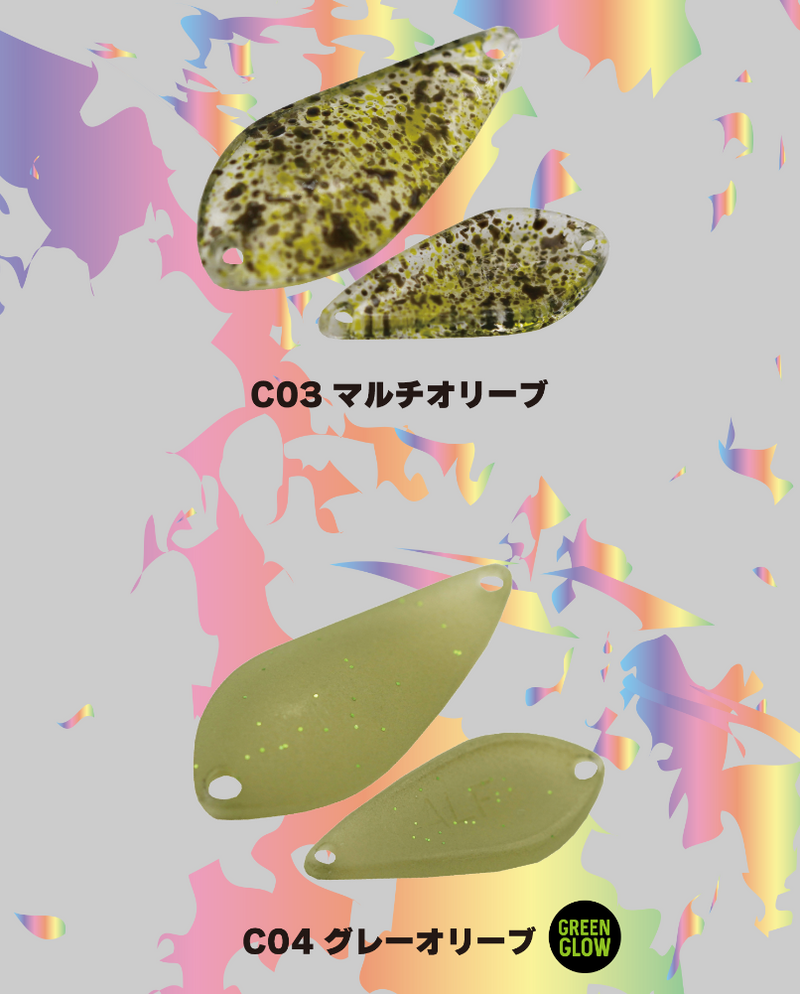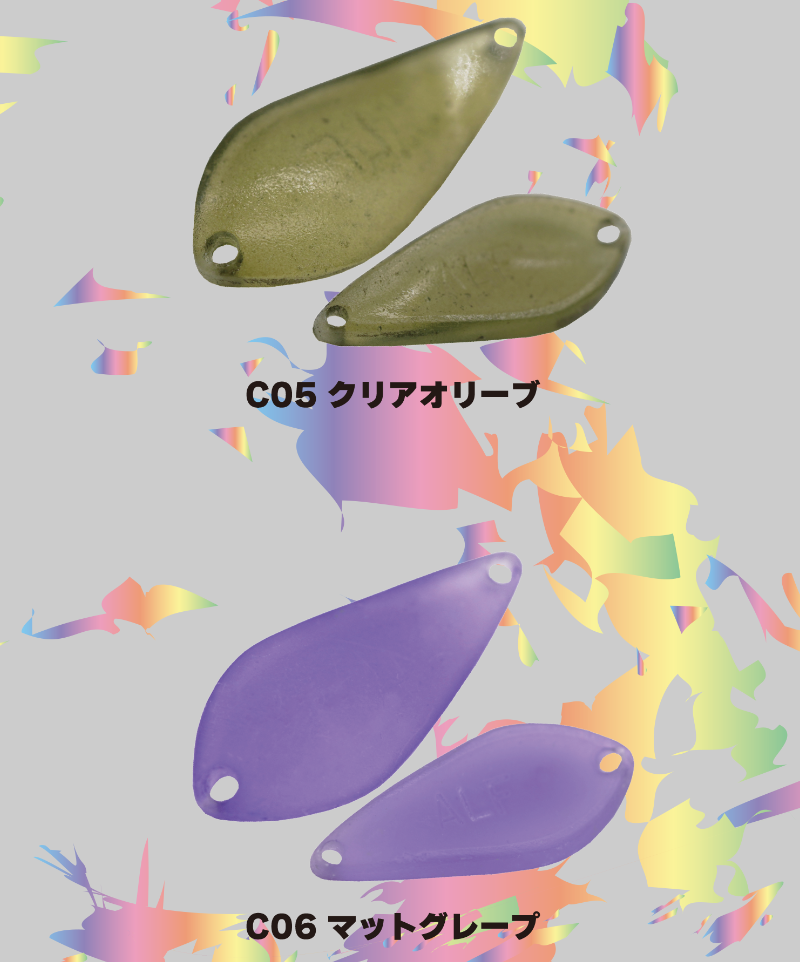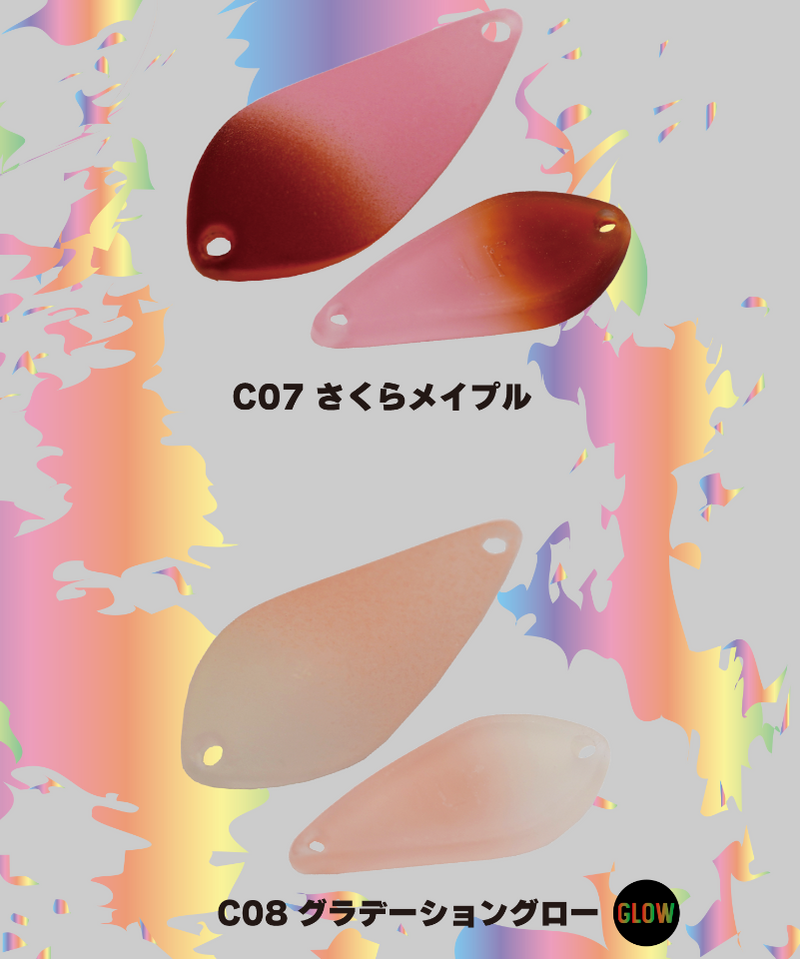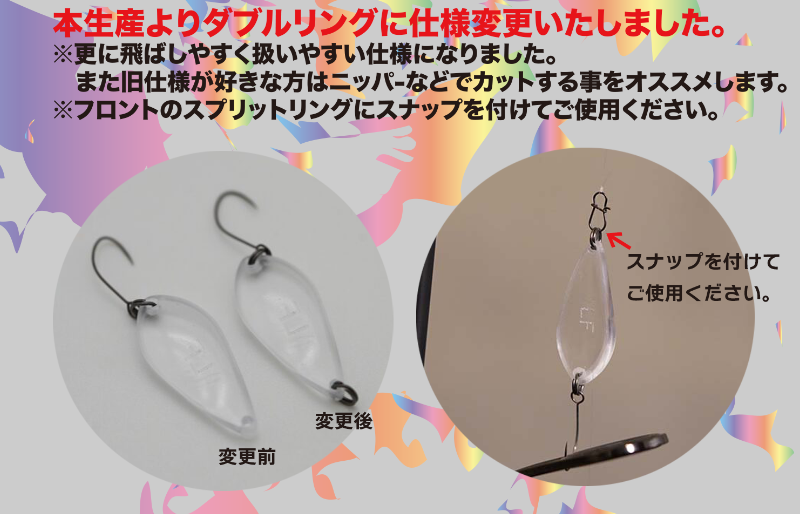 Like an accessory? ! CLEAR ALF is indispensable for capturing the surface layer in summer! !
◆Spec
Length: 29mm

Weight: 0.8g
Hook: VANFOOK SP-11F #8 is installed.
◆ Product description

The resin spoon "SURFACE CLEAR ALF 0.8g" was developed to capture the summer season from spring to October. It comes into play when the water temperature rises and the fish are caught by a general lure.
0.8g has a perfect flight distance, and you can pull 5cm to 10cm from the water surface with super dead throw, and you can experience new possibilities in various fields.
◆This is Takeda from Fish Hook!
It's unique that the material is resin in the shape of a spoon! I think that the 0.8g of CLEAR ALF has a solid flight distance and will be a strong card for surface rotation in the summer. One point to note is that conventional spoons have a split ring attached to the front hole where the snap is attached. To do!