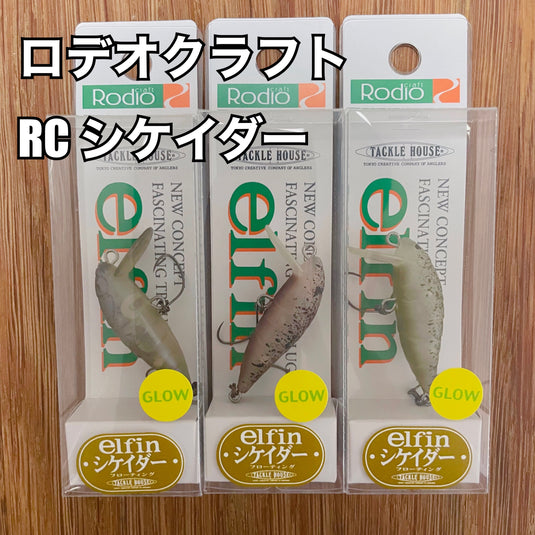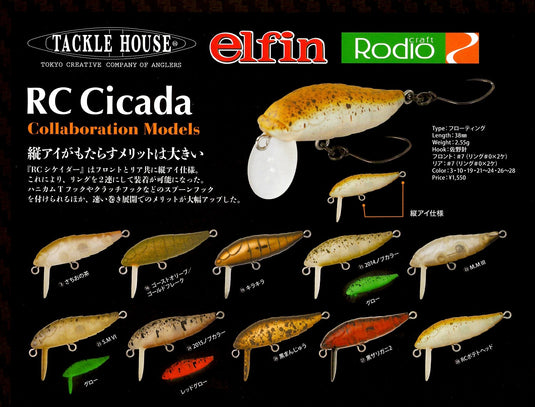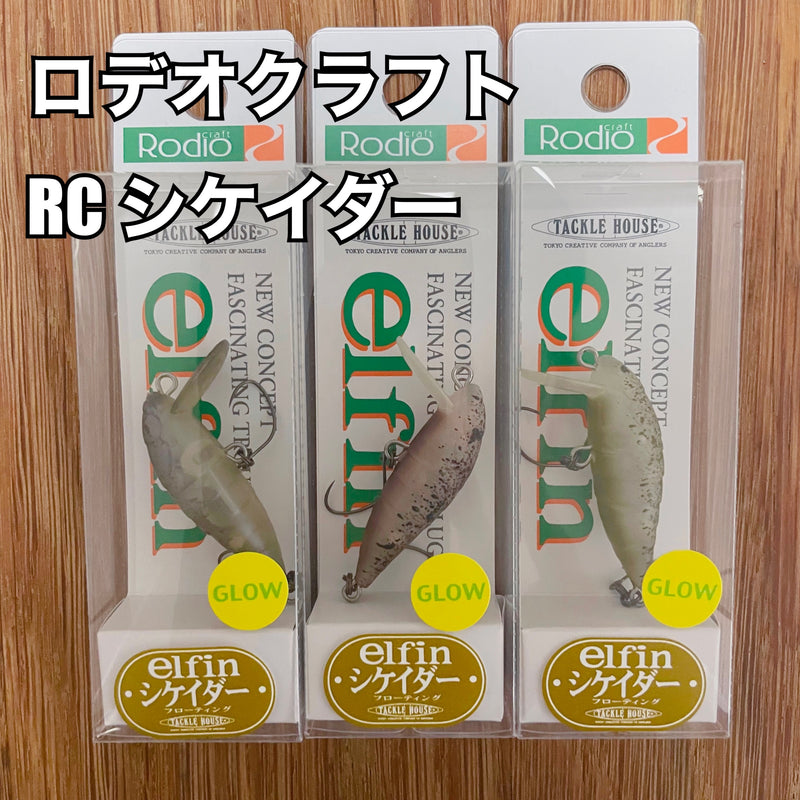 A cicada with a "vertical eye" that Rodeo Craft has tuned a masterpiece of Tackle House!
◆Spec
Type: Floating
Length: 38mm
Weight: 2.55g
Hook: Sano Needle #7 (common to front and rear)
Ring: #0 x 2 (common to front and rear)
◆ Product description
The benefits of vertical eye are great
"RC Cicada" has vertical eyes on both the front and rear.
This made it possible to install the ring in two rows.
In addition to being able to attach spoon hooks such as honeycomb T hooks and clutch hooks, the benefits of fast winding development have been greatly improved.
◆ This is Takeda from Fish Hook!
In my home Asaka Garden, the water temperature is stable throughout the year because the groundwater is pumped up. As a result, there are many opportunities for the surface layer pattern to work, and it is necessary to have range control performance from the surface layer to 50 cm and an invitation with a dead throw. The "RC Cicada" that can be pulled in can sometimes expect surprising fishing results. The ability to cast long distances is also a point, and it is perfect for aiming at the surface layer off the coast of a large pound!