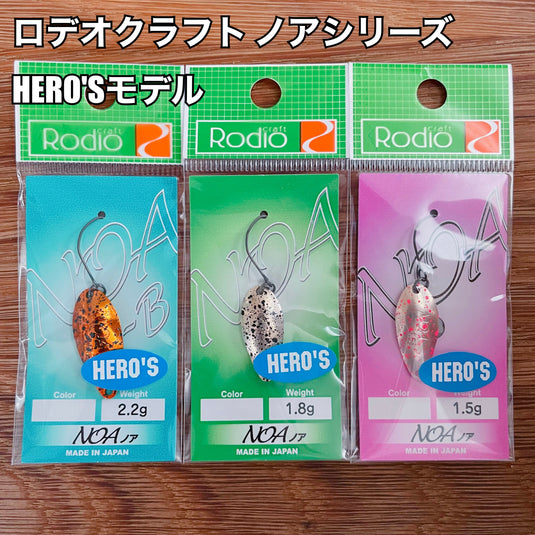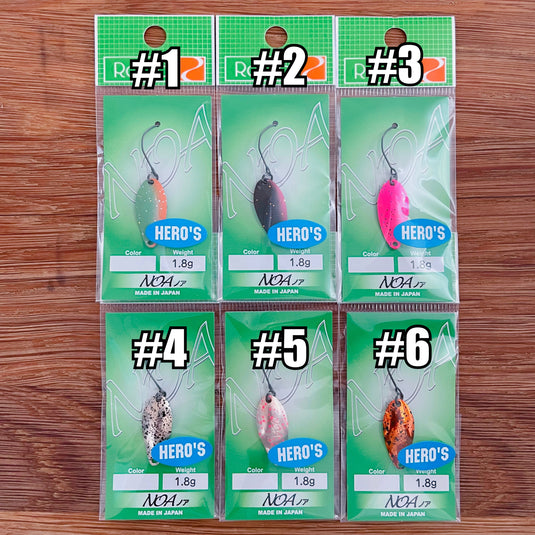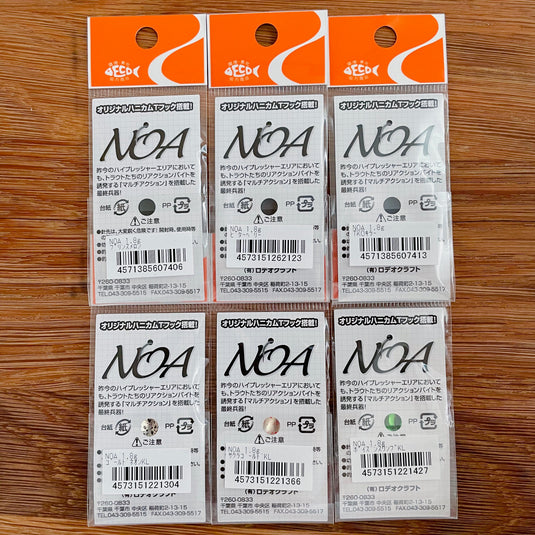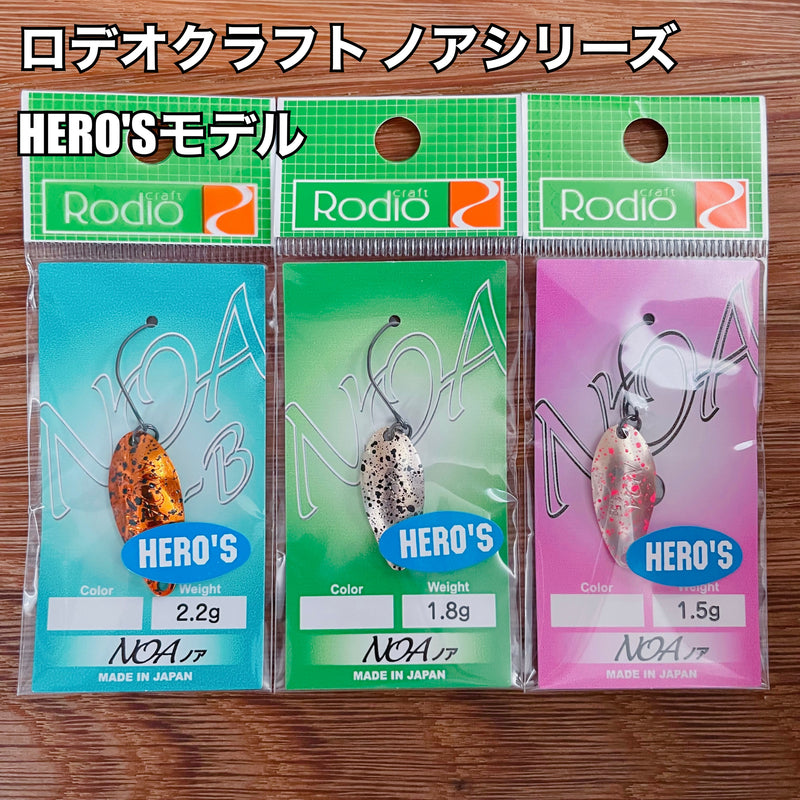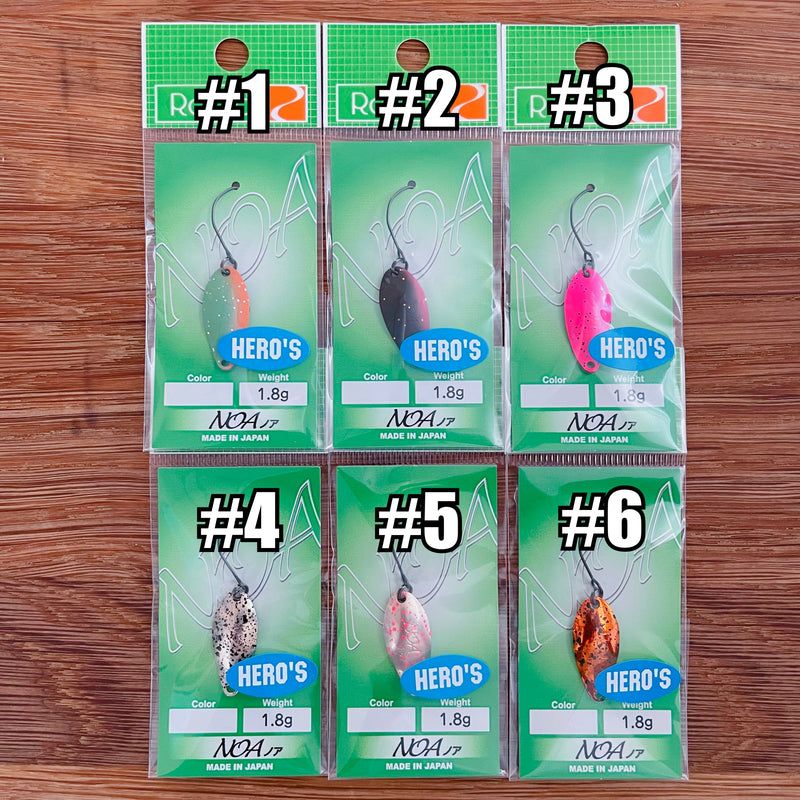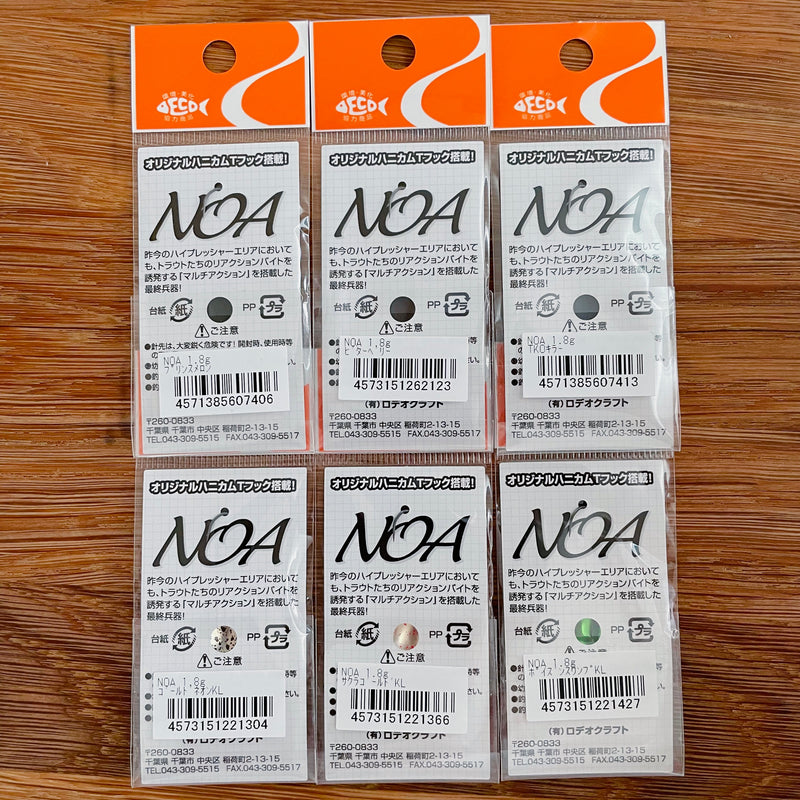 Rodeo Craft Noah series limited HERO'S model! !
◆This is Takeda from Fish Hook!
The HERO'S color Noah series, which has been developed by elite testers, has arrived. That said, there are many types of Noah series, so I will explain roughly for those who do not know how to use it.
・Noah 1.8g : Needless to say, it is a spoon that is the base of the Noah series. It is easy to keep the range and the swimming is stable, so it is also good for assembling the game of the day. It is a model that is easy to use as a search. It is recommended for exploring the water depth and swimming layer of fish at the first place. By the way, I have the impression that Asaka Garden is too big. I love Noah Jr 0.9g as a base spoon at Asaka Garden!
・Noah 1.5g : Isn't the weight of Noah 1.8g only 0.3g different? However, if the Noah 1.8g is a base spoon that can be drawn stably, the Noah 1.5g is a model that is prone to irregular action. Recently, it was a spoon that has increased personally. Rather than using it for the first time, please try it at the timing when the action of Noah 1.8g is weak or you have a bad appetite. It has a winding speed that is easy to get irregular, so it is recommended to check it by pulling it with your feet.
・Noah B2.2g : I hope you have an image similar to Noah 1.5g. The advantages of increasing the weight are: (1) it can be cast farther, (2) it is easier to pull the range, and (3) it has its own weight, so the hook is relatively good. There are three. Among the spoons handled by Fish Hook, I have the impression that New Drawer's Mighty 2.2g is similar in direction. Instead of eating it with a regular spoon roll, why not switch to a crankbait? It might be a good time to try it.
In both cases, Orikara and limited color models tend to be easy to catch because the fish are not familiar with them. I think it's an explosive type from the model development and color lineup this time, so it seems interesting to add it to one of the spoon rotations that are usually used. Also, if you don't have any of the models on hand, we recommend starting with 3 types: 1. Blinking, 2. Eating, 3. Plating. !
*This is just my personal opinion. Please do your own research before purchasing!