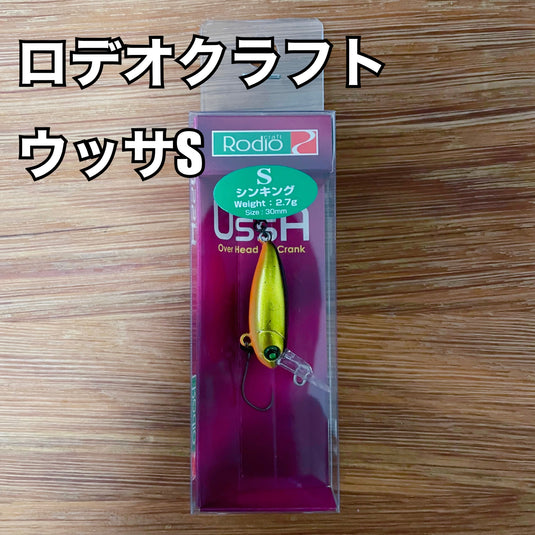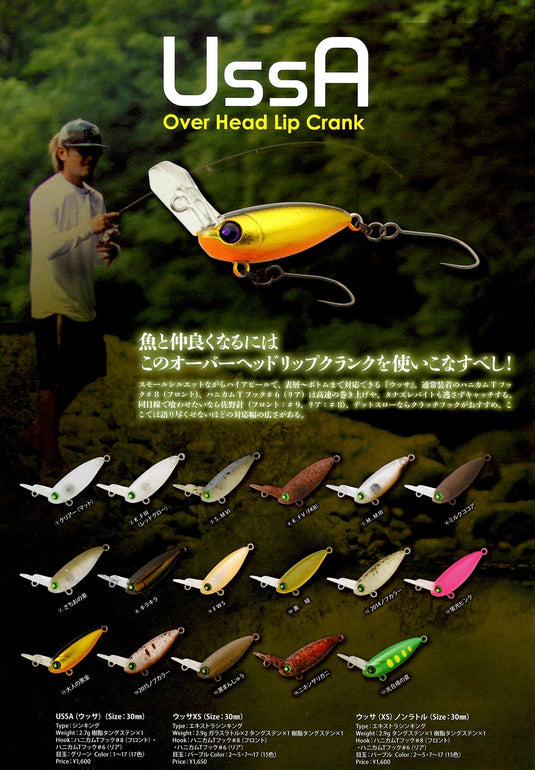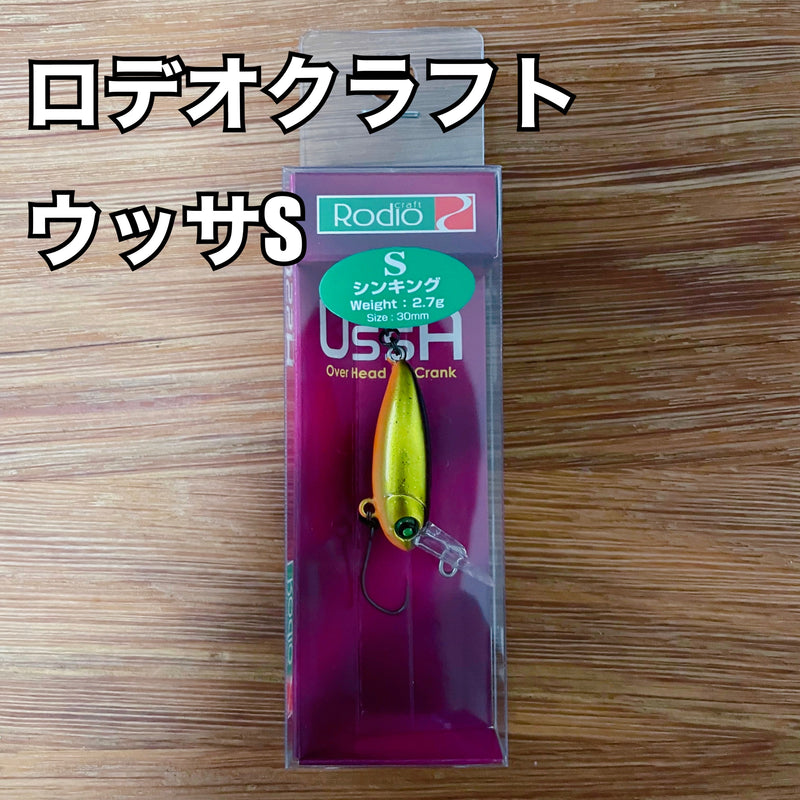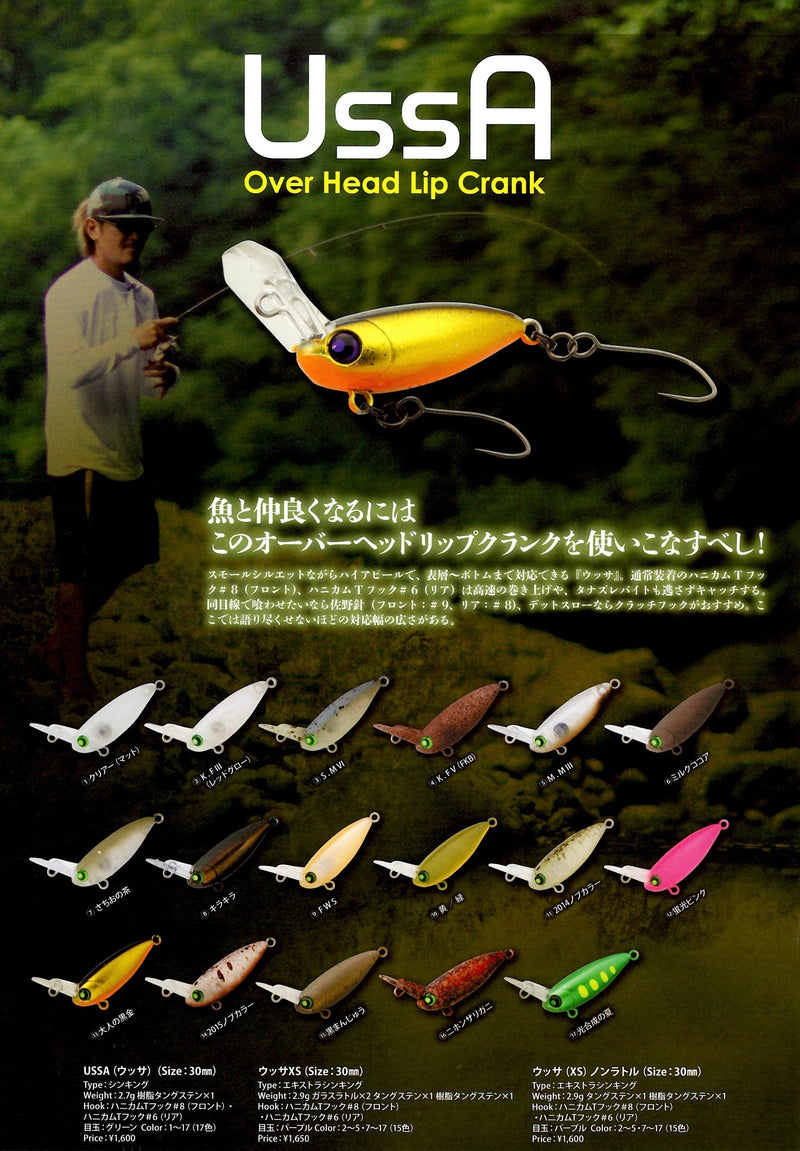 A revolutionary crankbait that can be used like a spoon!
◆Spec
Type: Sinking
Length: 30mm
Weight: 2.7g
Hook: front #8 (honeycomb T hook), rear #6 ( honeycomb T-hook )
◆ Product description
how to get along with fish
You should master this overhead lip crank!
"Ussa" has a small silhouette and high appeal, and can be used from the surface to the bottom. Honeycomb T-hook #8 (front) and honeycomb T-hook #6 (rear), which are normally installed, catch high-speed hoisting and Tanazure bite without missing. If you want to eat at the same line of sight, Sano needle (front: #9, rear : #8 ), Clutch hook is recommended for dead throw. There is a wide range of correspondence that cannot be described here.
◆This is Takeda from Fish Hook!
With a normal crankbait, the lip sinks with water resistance after landing, but in the case of Ussa, it is a sinking type, so it is normal to count down like a spoon and control any swimming layer. It is the difference from the crankbait. For example, by throwing a long distance and taking a countdown, it is possible to pull aiming at the bottom from the beginning of winding. One of the most efficient ways to use it is to search for active swimming layers with a spoon, and when the response decreases, switch to Usa and trace the same range to regain your appetite. This is maniac information, but the rattling sound produced by the "resin tungsten" that is the weight of the USSA S has the same appealing elements as the recent rattle boom, other than the wave motion, so it is a lure that I personally trust!