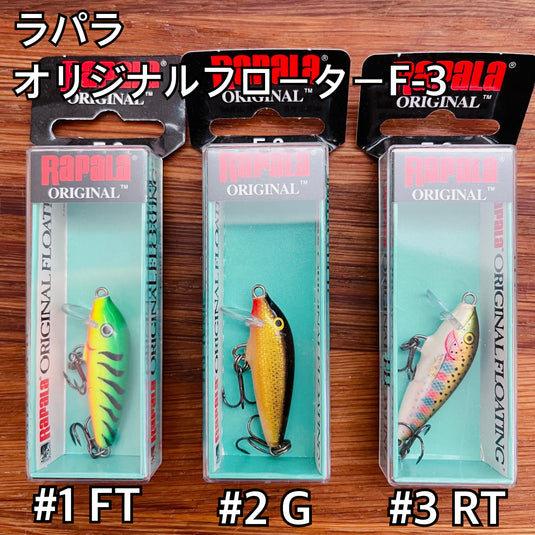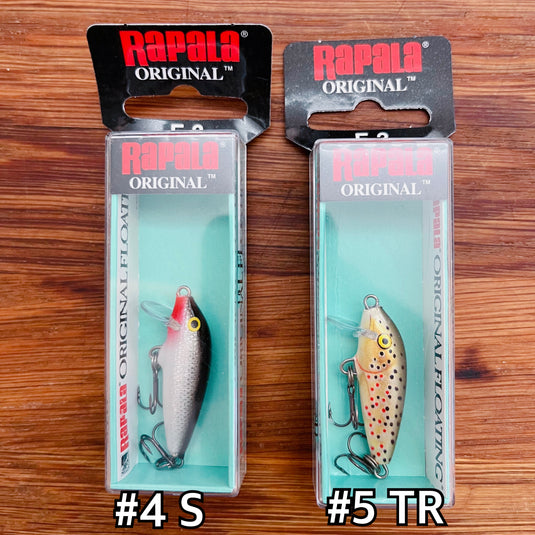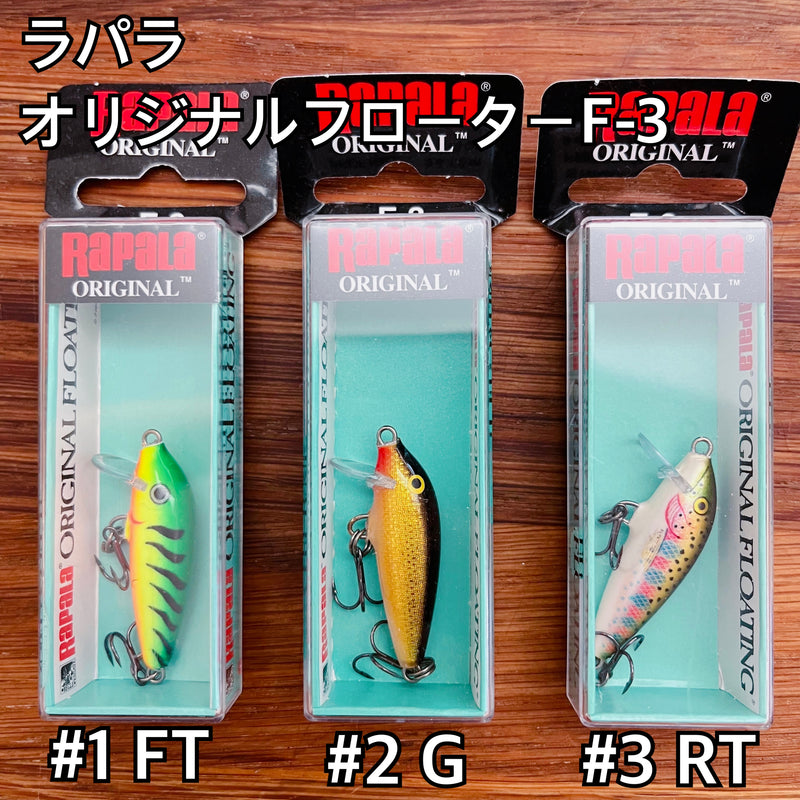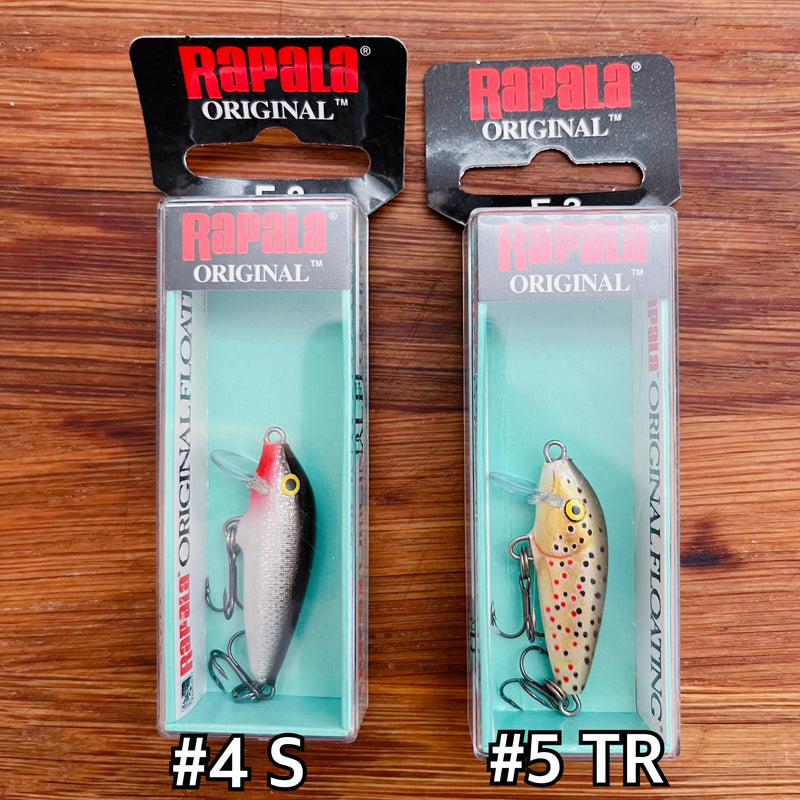 The history of Rapala began here. Original floating F-3! !
◆Spec
Type: Sinking
Length: 35mm
Weight: 2g
material: balsa
◆ Product description
The Original Floating was first created in 1936 by Lauri Rapala.
The soft landing sound of the natural material balsa makes fish forget their vigilance.
The sharp rise and brisk action, which is said to be the world's highest peak, skillfully directs the movement of weakened small fish and attracts fish eaters.
The world's bestseller, the original floating, continues to swim around the world with the history of Rapala.
◆ This is Takeda from Fish Hook!

Rapala is familiar to those who have experienced bass fishing and salt fishing. I see it in mountain streams, but I have the impression that few people use it for area trout. That said, it is the world's Rapala and has a solid fishing performance. This time, we have prepared a color series that was actually caught at Asaka Garden! Anyway, how to use it is free rolls! Enjoy the twitch and the depth of your bosom from the super dead throw that makes use of the buoyancy unique to balsa! Since the hook is triple in normal, please change it to a single hook. We recommend replacing the ring if possible. By the way, the hook is Kardiva SBL-55 (#6) and the ring is the VANFOOK SRG-B Expert Ring Glide (#1) single ring version. If you use double rings, we recommend VANFOOK SRG-B Expert Ring Glide (#0) x 2 and VANFOOK BC-33F (#8) for hooks ! It may be difficult to get caught with other people and enjoy fishing on holidays? ! is ^^