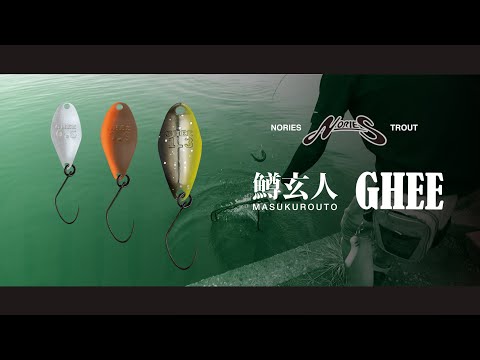 Trout expert ghee was born as a middle class version of the trout expert weeper! !
◆Spec
Length: 20mm
Weight: 0.5g
◆ Product description
"Masu Genjin Ghee" was born as a medium-level capture version of the Trout Genjin Weeper, which is highly praised by expert anglers.
Even with dead slow retrieve, the unique "weeper action" that moves firmly is inherited, but in order to keep the middle layer constant, the body design has been changed to further suppress floating. While enabling slow capture in centimeter increments, it efficiently and reliably guides you to catch various fish with high to low activity.
A notable feature of trout expert ghee is that the reaction of highly active fish hidden in the middle layer rather than the surface layer is exceptional. Due to the weather, sunlight, water temperature changes, etc., it is extremely effective for fish that dislike the surface layer and change the range to the middle layer.
A wide range of compatible lines such as nylon, fluoro, ester, and PE can be used for all field conditions.
Following the trout expert weeper of the surface capture, the Kwase-type area spoon that heats up the middle layer with a pattering action is "trout expert GHEE".
* Adopts a center flat design common to the "Masu Gento" series.