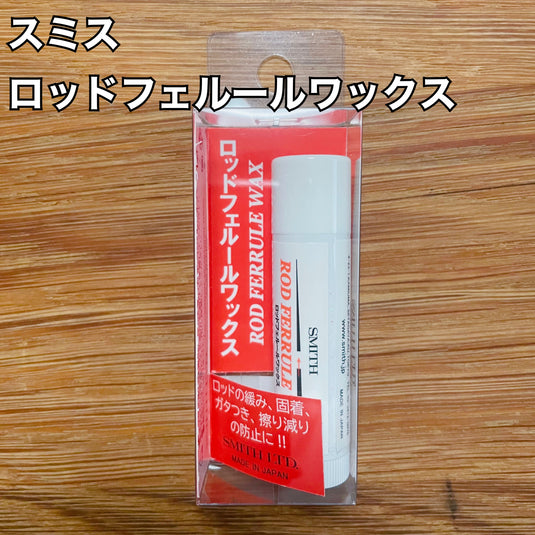 Just paint on the joint part of the rod! A savior that prevents looseness, rattling, and sticking. Smith rod ferrule wax! !
◆Spec
Capacity: 5g
Ingredients: Natural Wax, Paraffin
◆ Product description
Rod ferrule wax makes the rod ferrule (joint) = connecting part fit tightly, suppresses looseness and rattling, and can prevent sticking. It also helps prevent rubbing on spigot joints, etc.
how to use
Wipe off the dirt on the ferrule part, spread the wax thinly and apply it evenly, and turn the rod in a slightly twisting motion until the wax is removed. Please connect the ferrule part so that it fits into the whole. Thick If you apply too much, the komi will become shallow, so use a small amount at a time. It is recommended to work while applying and checking the komi.
◆This is Takeda from Fish Hook!
It may not happen often with area trout, but when you think the lure has run out of cast, the connecting rod flies far away... Have you ever experienced Orz? In addition, it may solve the phenomenon of rattling and rattling that tends to occur in rods with a large number of joints in recent years. Fish Hook representative also for all spliced ​​rods We are painting!