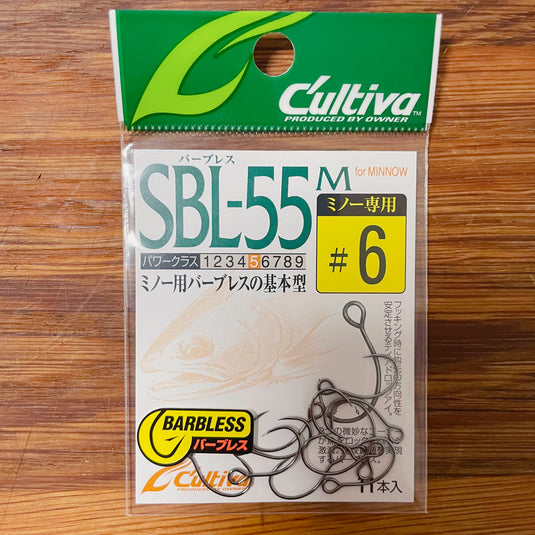 Basic hook with vertical eye. A high cost performance hook that can be used for minnows and plugs!
◆Spec
#4 10 pieces
#6 11 pieces
#8 12 pieces
#10 12 pieces
◆ Product description
Single hook for plucking
Minnow exclusive barbless hook.
The direction of the eye is made vertical, and the "teardrop" that is said to stabilize the direction of the hook tip is adopted.
◆This is Takeda from FishHook!
We recommend other thin and lightweight hooks for fishing that invites you to dive and float, called magic jerk or grigur jerk, but the Cartiva SBL-55M is recommended as a base hook for minnows that lure you with the classic twitch or jerk. is. There are many occasions when you need a hook with a vertical eye, especially when reusing a plug for bass for trout, but please try this first!