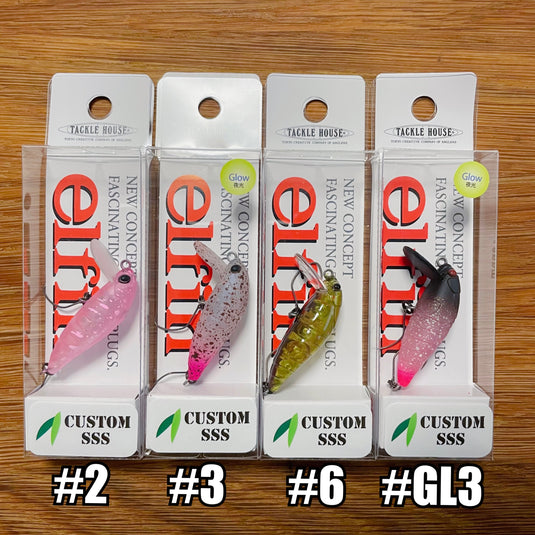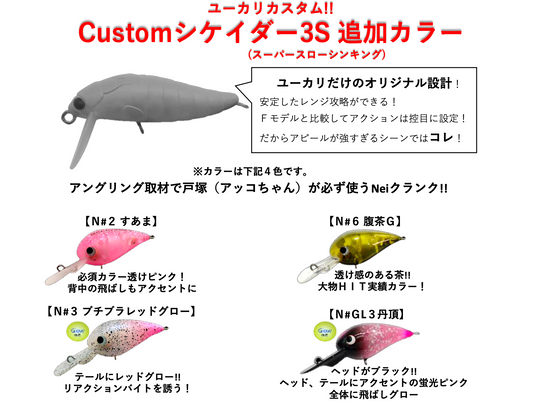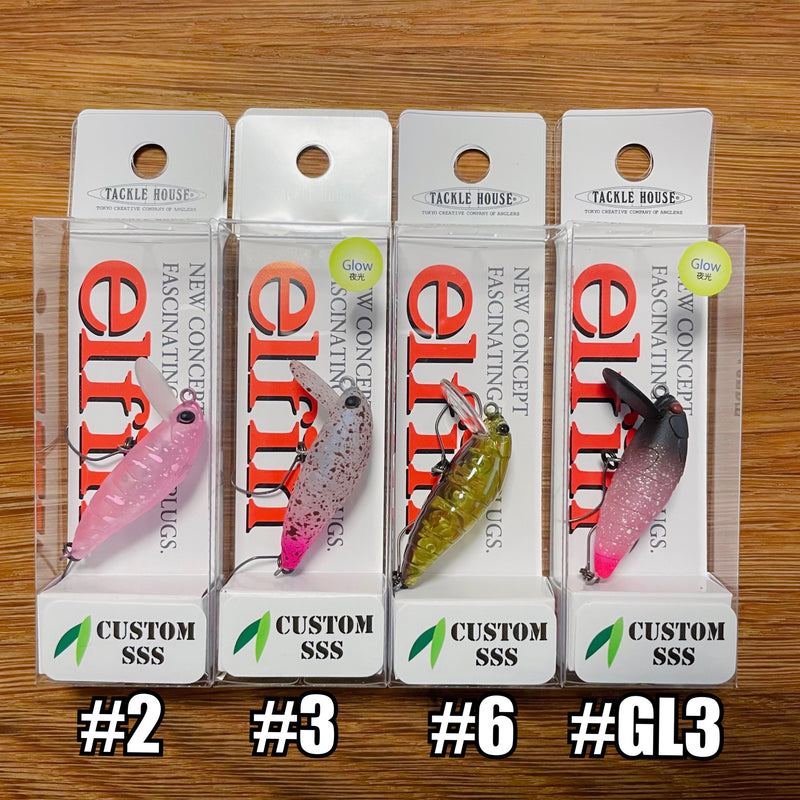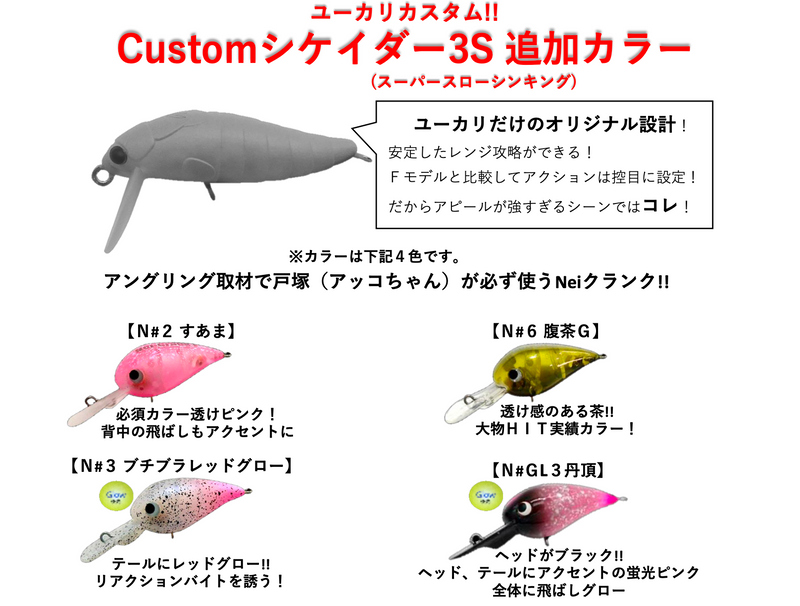 A "super slow sinking" cicada customized by Office Yukari based on Tackle House's masterpiece! Extremely rare build-to-order model! !
◆Spec
Type: Floating
Length: 38mm
Weight: about 3g
Hook: VANFOOK BC-33F #6
◆ Product description

Original design only for eucalyptus!
Stable range capture is possible!
The action is set modestly compared to the F model!
So in a scene where the appeal is too strong, this is it!
◆ This is Takeda from Fish Hook!
There are several models that have customized Tackle House's Cicada, but Office Yukari's custom model is a custom-made item that feels the Kodawari. First of all, the VANFOOK BC-33F #6, which has a hook sharpened from the standard VANFOOK S31BL #8 to the crank specification. Furthermore, the weight is about 3g (body only), which is about 0.6g lighter than the standard Cicada S (3.6g), which realizes super slow sinking. You will understand if you use it, but the flight distance will be considerable. Also, compared to the standard F model, the action is more modest, so I personally trust that it will catch fish even when it is a little rough. Also, as a trick, the sinking speed is slow, so you can cast it at pellet time and leave it alone, so try it!
◆ Explanation of each color
Suama → Mandatory color transparent pink! Accent on the back
Butibura Red Glow → Red Glow on the tail! Invite a reaction part-time job!
Belly tea G → Transparent tea! Big game HIT achievement color!
Tancho → Black head, fluorescent pink accent from head to tail. Glow all over