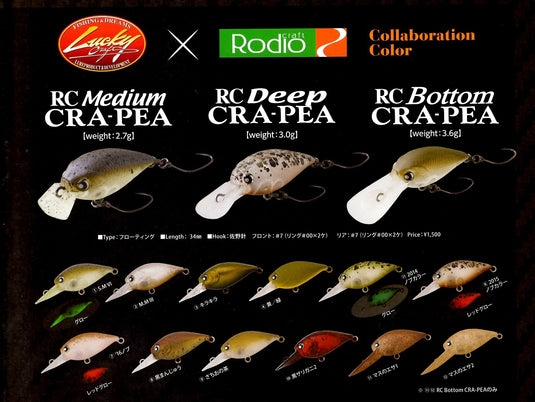 Lucky Craft x Rodeo Craft collaboration model!
Versatile crankbait that can explore the range of 0-2.0m.
◆Spec
Type: Floating
Length: 34mm
Weight: 3.0g
Hook: #7
◆This is Takeda from Fish Hook!
When it comes to area trout deep cranks, Timon's "Panicura" and Lucky Craft's "Crappie" come to mind. Dare to say, Deep Crappie is superior to Panicula in terms of less winding resistance. Both are great crankbaits, but the RC Deep Crappie is a collaboration model with that rodeo craft! ! I'm also happy that the color is the familiar rodeo color of rodeo craft!