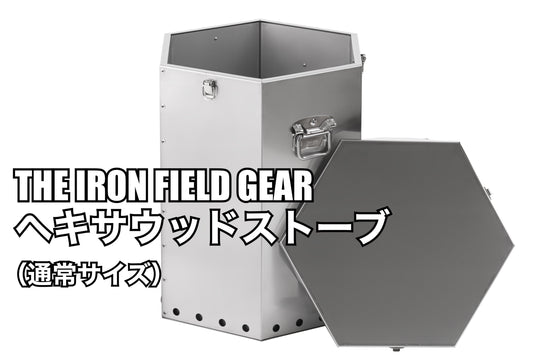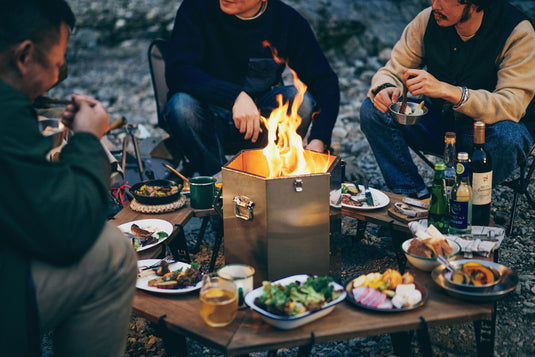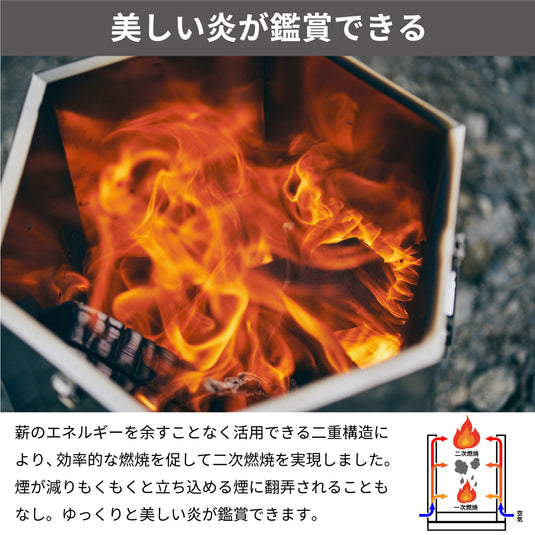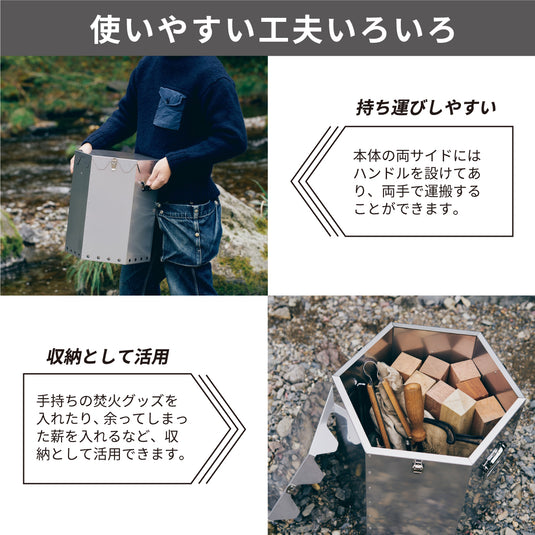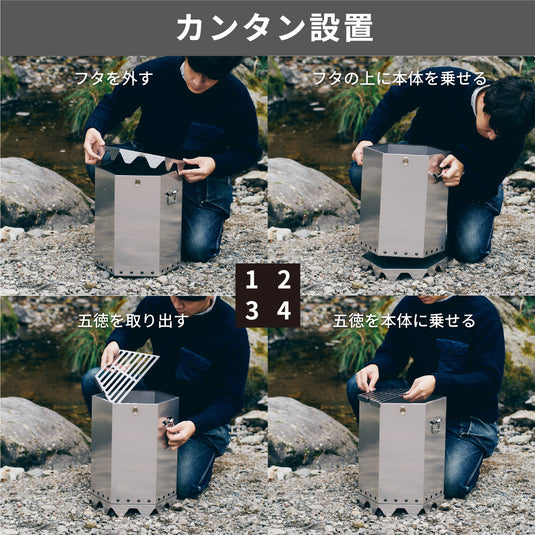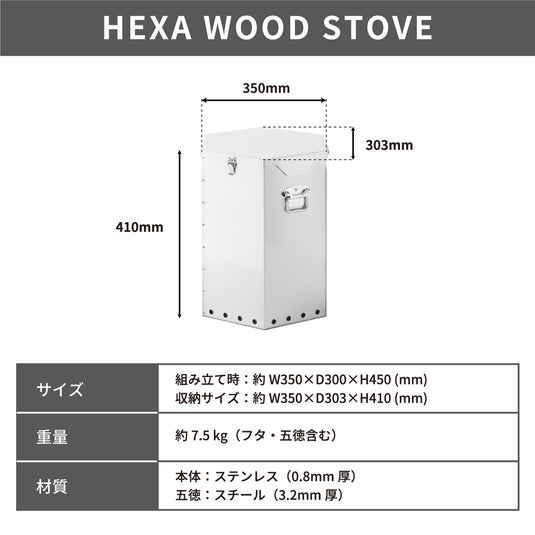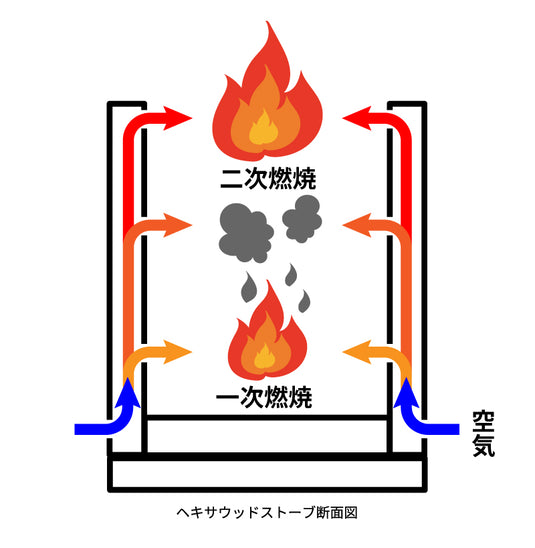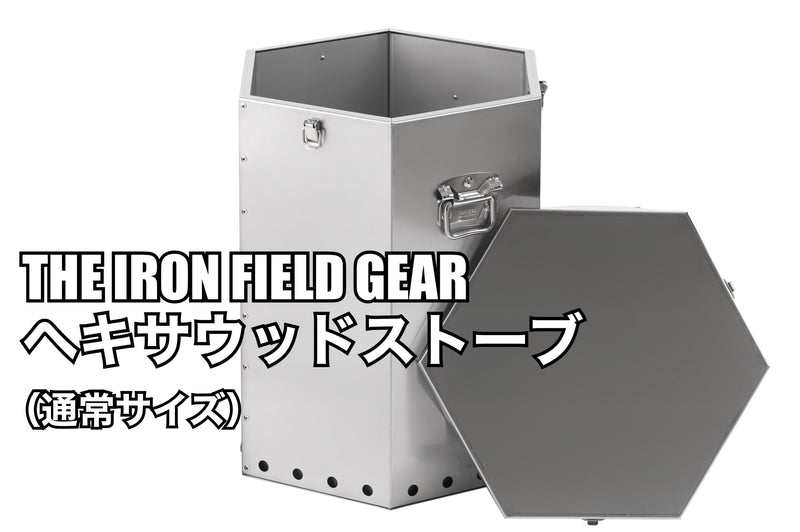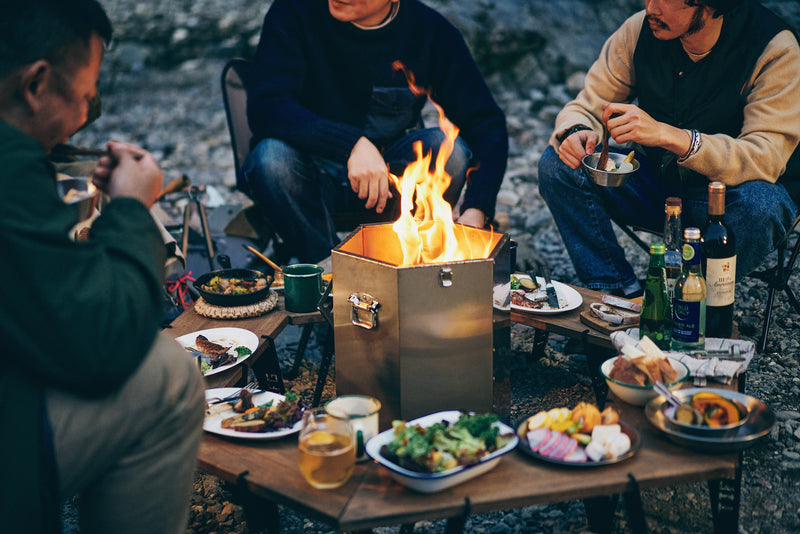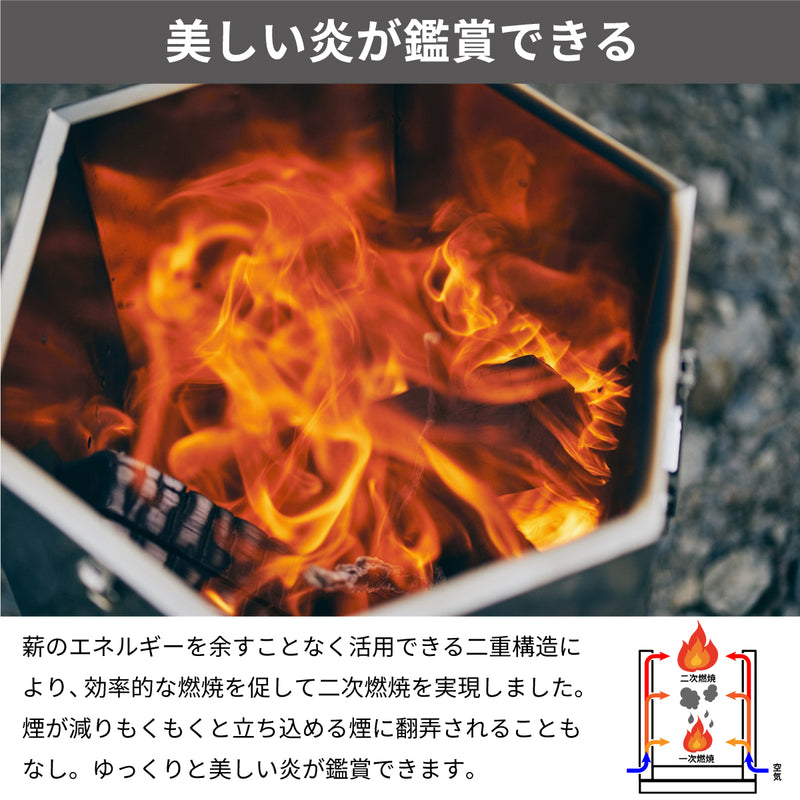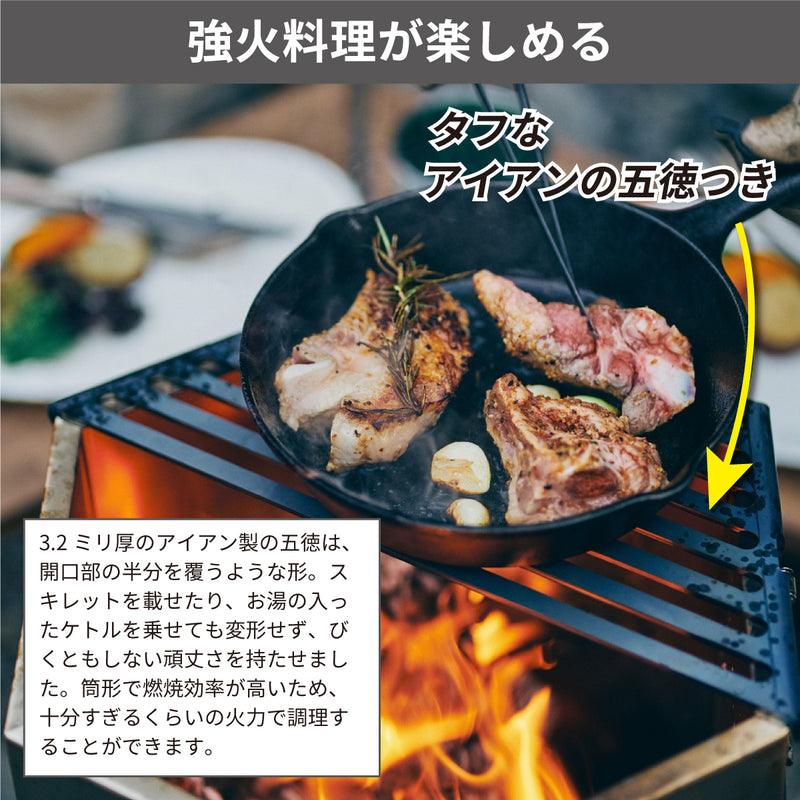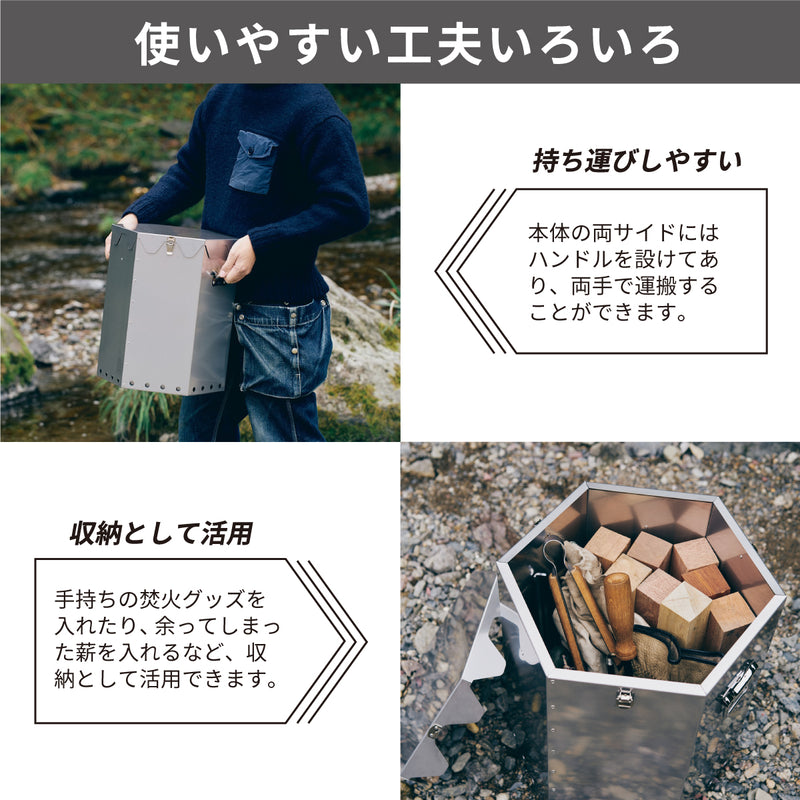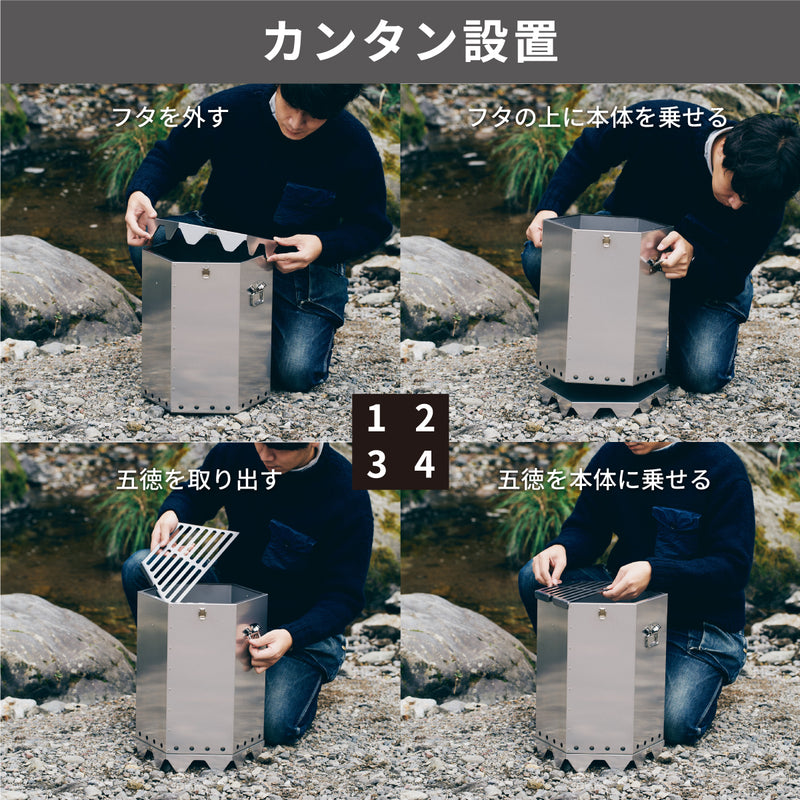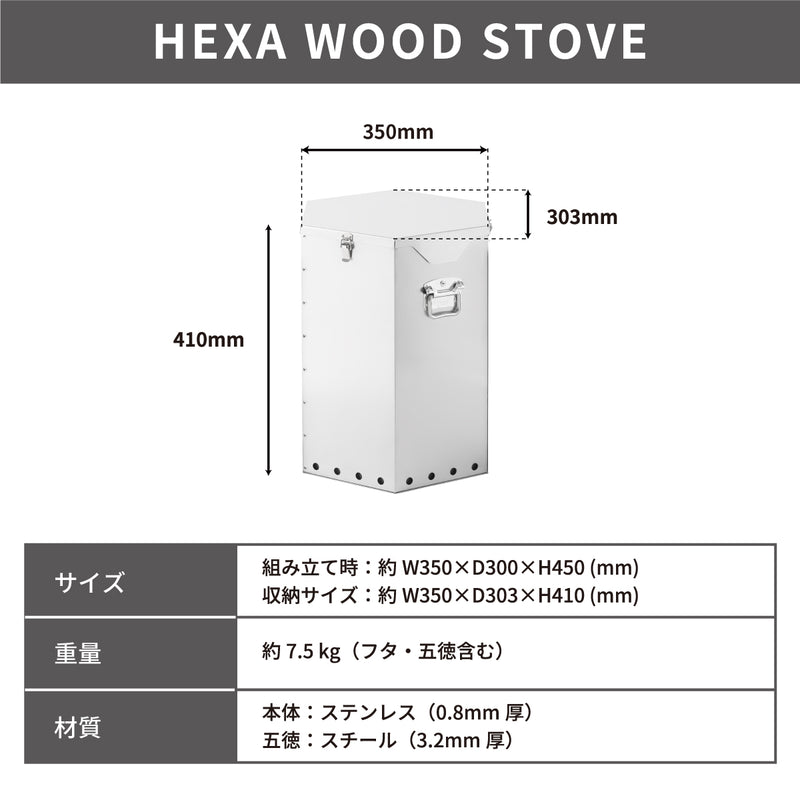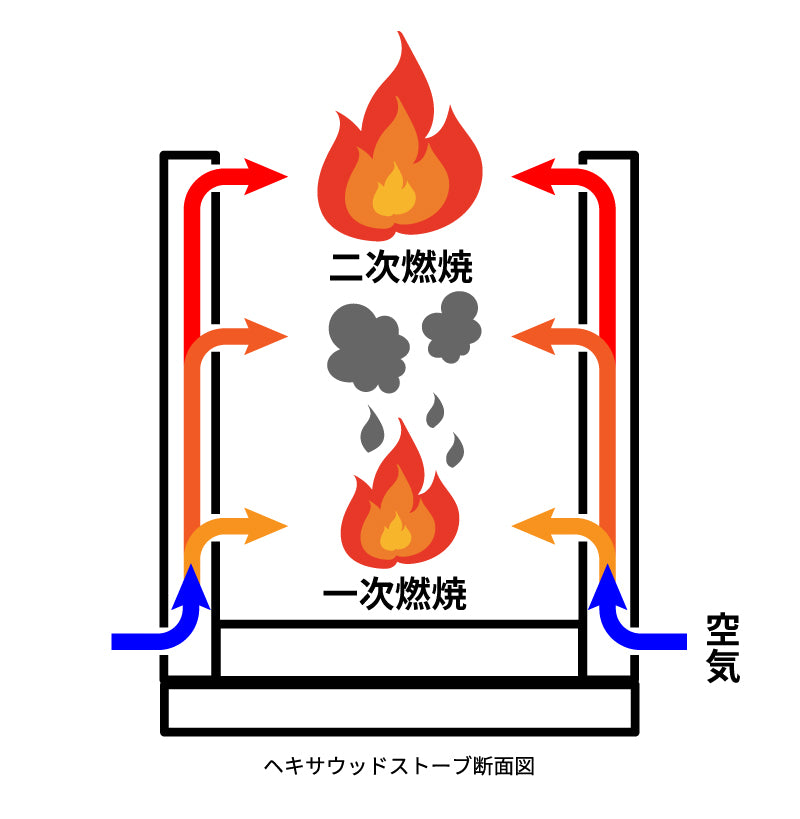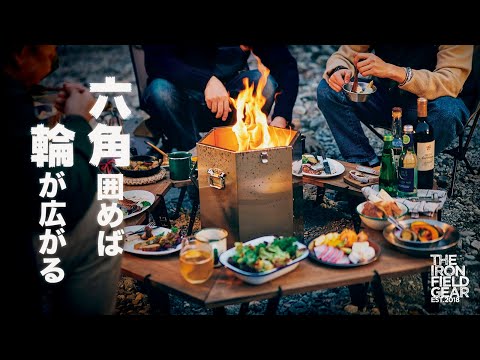 A wood stove from the popular garage brand "THE IRON FIELD GEAR"!
◆Spec
Set contents: main body, trivet
Size: when stored
Body: Stainless steel, Trivet: Steel
Normal size: about W350 × D300 × H450 (mm)
Weight: Approximately 7.6 kg (including lid and trivet)
Note: After use, remove dirt with a dry cloth, remove moisture completely and dry. After use, store in a dry place, avoiding outdoor storage.
◆ Product description
A hexagon at the end that pursues functionality. A new concept wood stove
The "Hexawood Stove" allows you to cook while appreciating the beautiful flames. Everyone can enjoy the bonfire and cooking from their own place while keeping the warmth evenly.
◆This is Takeda from Fish Hook!
Fish Hook's first wood stove handling! Moreover, it is a wood stove from THE IRON FIELD GEAR, a garage outdoor brand that is attracting a lot of attention! What is amazing is that the parent company that supports the brand makes a living in the shipbuilding and repairing industry and the metalworking industry. It is a product developed by a professional among metal processing professionals by taking advantage of the characteristics of metal, so it is not only high quality, but it is also highly practical because it was developed by the representative himself who loves the outdoors! Keep an eye on the future of Kagawa Prefecture's featured garage brand "THE IRON FIELD GEAR"!
◆ Product point
The main body has a double structure and the air holes that promote secondary combustion achieve high combustion efficiency. You can enjoy the dynamic flame unique to a large wood stove.
The regular size Hexawood stove comes with a tough 3.2mm thick iron trivet. You can put a skillet on it so that it covers half of the opening, and you can boil water with a kettle to enjoy cup noodles and coffee! It has a robust construction, so please use it without worrying about deformation!
There are handles on both sides of the main body, making it easy to carry. It can also be used as a large storage when the bonfire is over. It is a highly functional design!
There are only three parts that make up the Hexawood stove: the main body, the lid/heat shield plate, and the trivet. Setup is possible without spending time and effort!
◆ Click here for usage images and assembly videos