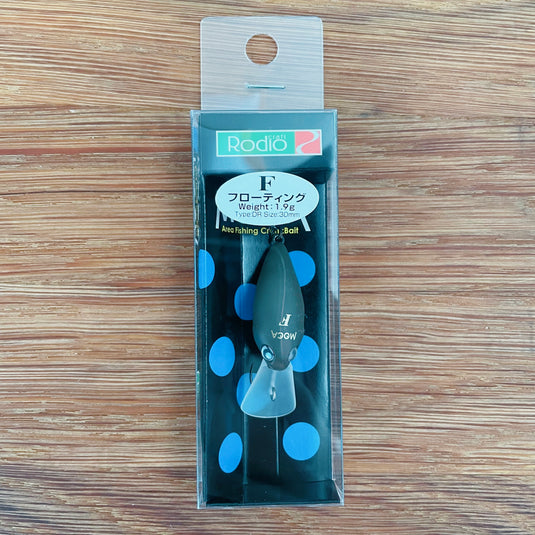 Speaking of area trout micro crank, mocha! !
◆Spec
Type: Floating
Length: 30mm
Weight: 1.9g
Hooks: Clutch hook #8 (front), clutch hook #6 (rear)
◆ Product description
・Wobbling action that has moderate appeal and is hard to rub off
・Single barbless hook adapted to area regulations
◆ This is Takeda from Fish Hook!
The revolutionary thing about the Mocha series is that you can reuse the spoon tackle. It's possible to use a full-size crank, but the tip will be too tight and the operability will drop, so you'll want a dedicated tackle. You should be able to catch it because it has an outstanding flight distance with a small biting size ♪ If you aim for the surface to middle layer, the "floating" type is very easy to use! It is a stable catch even at home Asaka Garden ♪